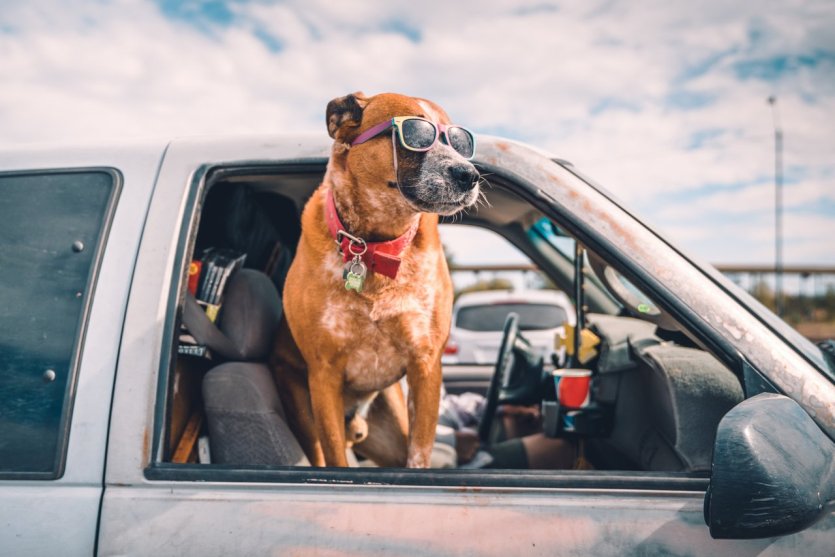 If some people organize with their relatives, family or friends, to keep their pet during their holidays, others choose to take it with them. Yes, the separation is sometimes difficult! But let everyone be reassured, it is quite possible to go on holiday with your dog, and even with your cat, and enjoy pleasant moments in a new environment. Because whether you go to the countryside, the mountains or the sea, your pet can also be totally receptive to the joys of being in the middle of new landscapes. Travelling with your pet means being well organised, and the following tips are a precious help for a successful stay with your everyday companion
Finding the right accommodation and organising the journey
Taking as an example a holiday with a dog, and before seeing that it can be very useful to take out a pet insurance policy using Lecomparateurassurance, the first thing to do is to find suitable accommodation. Indeed, our animal friends are not welcome in all facilities, and it is therefore essential to get information before leaving. If you decide to stay in a hotel or a campsite, you should check that pets are allowed, by checking the website and calling the reception if you are unsure. The best thing to do when you take your dog on holiday is to stay in a house with a garden, and if possible, in a space isolated from the neighbours. For people who live in apartments, the pet will be delighted to spend time outside, and potential noise caused by the change of environment is avoided. Regardless of the platform used to book the accommodation, it is always necessary to check with the owners that pets are welcome
Once the accommodation has been found and booked, you need to think about how to get to your holiday destination. People who decide to travel by train with their pets can do so. A small crate can be provided for animals weighing less than 6 kg; and if the dog is large, it is imperative to have a leash and to muzzle it. The comfort and safety of all passengers is at stake. For a car journey, animals are like humans, they need to have enough space, to have air and to stretch their legs regularly. It is recommended that the dog be placed in the back of the vehicle, and that passengers be protected by a net. This is a recommendation that should be followed especially by those who have a large dog. There are also very practical crates. You just have to make sure that your pet can lie down and turn around. On the road, it is important to remember to let the air into the car in case of high temperatures, and as for parents and children, pets also need breaks to put their paws in action, but also to eat, drink and relieve themselves
Taking out a pet insurance policy
Before taking your pet on holiday, it is necessary to check that its vaccinations are up to date. And it is also recommended to chip or tattoo your pet. These are also two of the criteria that must be met to subscribe to a pet insurance policy. By using Lecomparateurassurance, it is possible to find mutual insurance companies for our pets at very interesting rates, and being able in addition to take in charge until 100 % of the veterinary expenses. This is something to consider before going on holiday with your dog. During the stay, the animal will indeed be led to run, to spend time, to jump in the sea or even to sink into the thickets of a mountain forest. The risks of injuries, of being bitten by other animals or of catching fleas are real. By subscribing to a mutual insurance for animals, you protect your budget of expenses which can quickly climb in case of problem!
And then the mutual insurance for animals is not only useful on holiday, it protects your companion all year round.
And once on the spot?
Holidays with a pet can be a source of incredible complicity. Moreover, with a dog, it is possible to indulge in multiple outdoor activities! For example, you can go hiking in the countryside or in the mountains, run, swim in the sea or go canoeing. In any case, you should always make sure that animals are allowed in the areas you visit (park, beach, etc.) and have a leash and muzzle with you. Because even if you know that your pet would not harm anyone, the people around you must feel safe and it is common for some of them to be afraid (especially for large dogs). In order to leave with peace of mind, it is up to each person to find out from the local authorities about the rules in force concerning the movement of dogs in certain areas, as municipal by-laws may require that they be kept on a lead
With a little organization, all the conditions are thus met to spend a superb holiday with your pet.