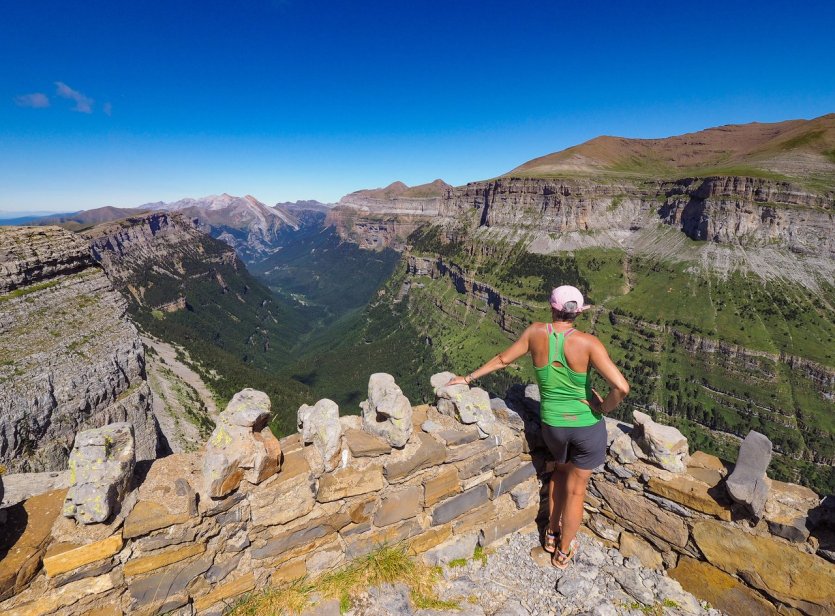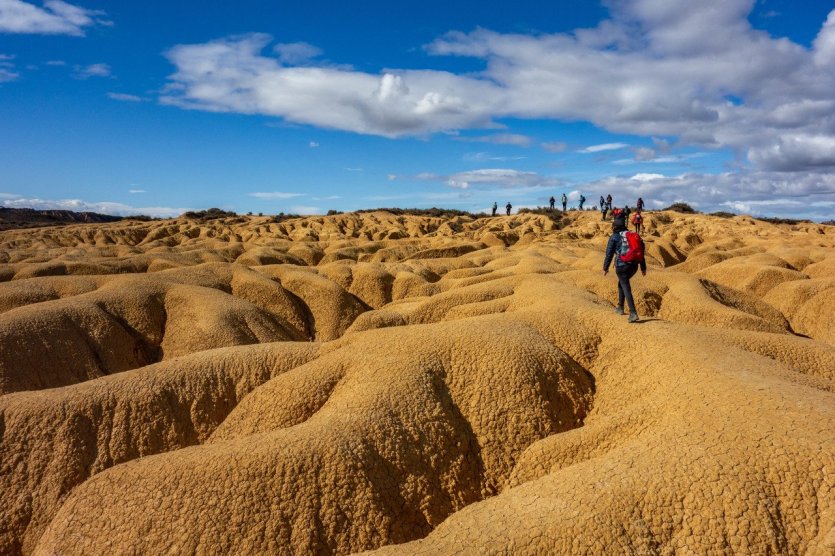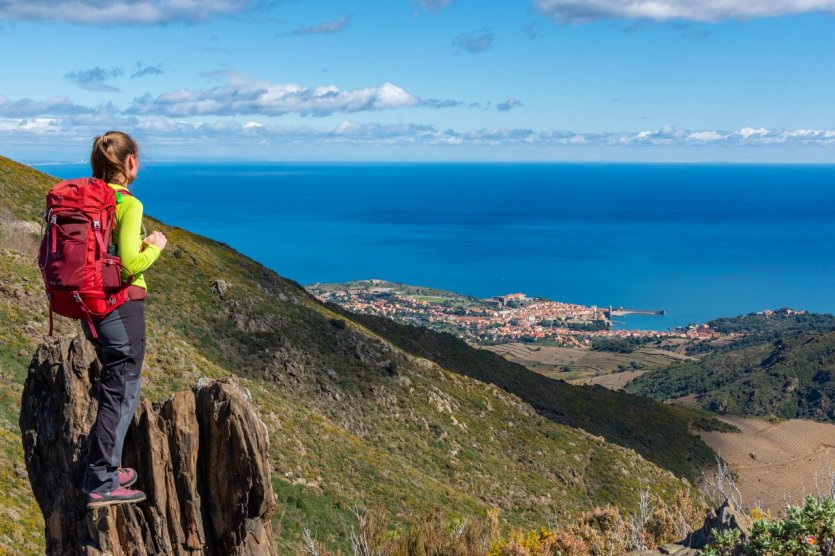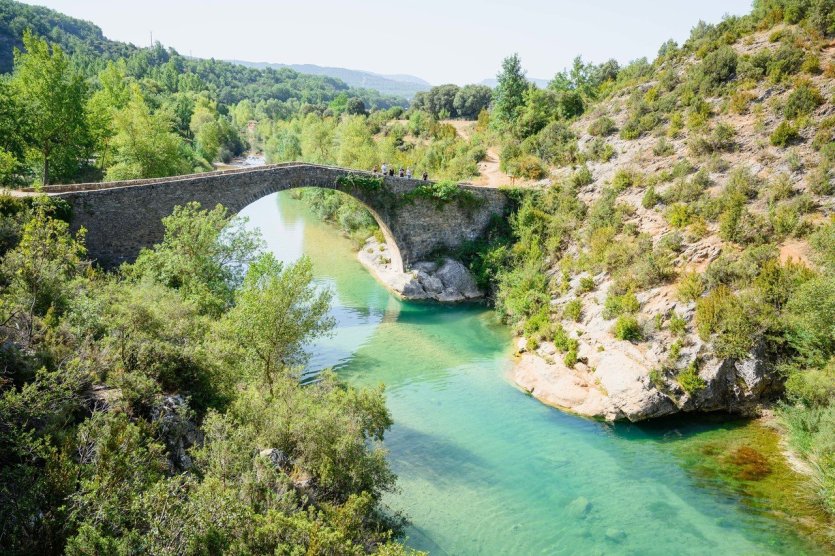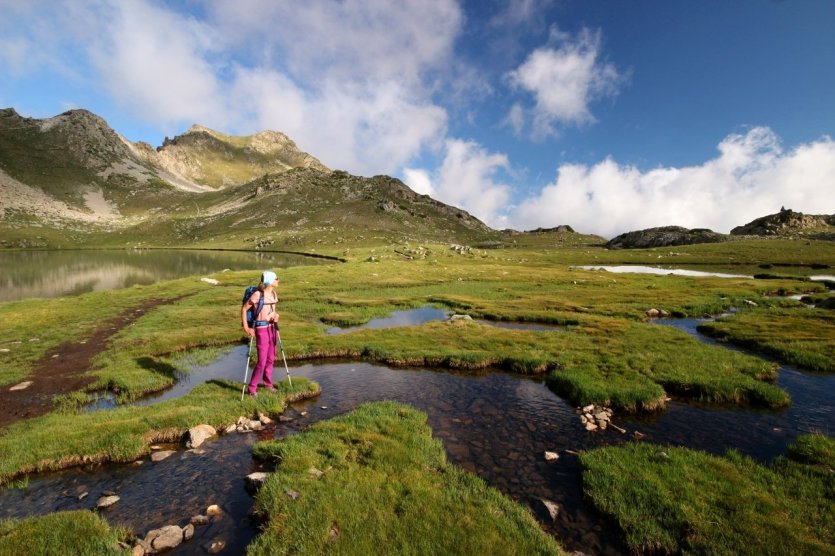 The arrival of good weather is an opportunity for hikers to plan their future mountain escapades. Natural border between France and Spain, the Pyrenees are a territory of choice for hiking and marveling at nature. From north to south and from east to west, the environment is fascinating with its fauna, its flora, its high peaks, its green valleys, its cirques, its lakes, without forgetting a surprising desert on the Spanish side. There are a multitude of itineraries to follow in the Pyrenees, to be done in 4 days, one, two weeks, or even more! You can go with your family, in a small group with a guide or in a free walk with a topo-guide, and for that you should not miss to contact La Balaguere, the agency specialized in hikes and treks in the Pyrenees. The walks are also an opportunity to marvel at the rich heritage, gastronomy and outdoor activities of all kinds. In France, in Spain or in both territories, here are the must-do hikes in the Pyrenees.
Head for the summits of the Hautes-Pyrénées
In the Hautes-Pyrénées in France, a hike in the valleys of Gavarnie allows you to discover simply incredible sites. After enjoying the panorama on the Barèges and Luz valleys, the Néouvielle massif reveals its exceptional granite cirque until reaching the Nère lake and its translucent waters. Then comes the Cirque de Troumouse and its vast pastures dominated by ridges. We cross marmots, sheep and other isards for a total communion with nature. When we reach later the valley of the Pont d'Espagne, we cross the pine forests before taking a break near the magnificent lake of Gaube. Then we take the road again until we face the impressive sight of the Vignemale, the highest point of the French Pyrenees. Before reaching the breathtaking landscapes of the Cirque de Gavarnie, classified by UNESCO and where waterfalls flow along vertiginous terraces, we will have enjoyed strolling in the Val d'Azun, between forests, pastures and small authentic mountain villages.
The Bardenas Reales, unreal landscapes in Spain
Located in Navarra, the Spanish desert of the Bardenas Reales reveals varied and amazing landscapes. During a hike in this territory of almost 400 km2 of the Pyrenees in the north of Spain, one walks in turn in green plains, then in arid zones. For a moment, you have the impression of having crossed the Atlantic Ocean to reach the mysterious and rugged lands of the American West, with steppe landscapes, disconcerting reliefs, labyrinthine canyons and other fairy chimneys. This unusual hike in the Pyrenees is also an opportunity to pass through the city of Pamplona, always sparkling and lively. At the gates of the Bardenas, the city of Tudela, where the atmosphere of the old town is reminiscent of the former Arab, Jewish and Christian occupations, is another charming urban stopover.
The Aragonese Pyrenees and the National Park of Ordesa and Monte Perdido
Still on the Spanish side, the Aragonese Pyrenees have more than one treasure to offer to hikers. But its most impressive landscapes are the canyons of the Ordesa and Monte Perdido National Park. The park is made up of valleys, each with its own characteristics. The picturesque valley of Ordesa, the steep gorges of Escuaín, the cirque of Pineta and the impressive breach of the canyon of Añisclo are all areas to discover. The flora and fauna are exceptional, and you will not fail to try to photograph isards, marmots and a multitude of birds of prey. A hike in the Aragonese Pyrenees is also an opportunity to admire the gems of Romanesque art. We can mention buildings such as the monastery of Obarra, the ancient monastery of San Juan de la Peña and the splendid 11th century fortified complex of Muro de Roda
Hiking in Sierra de Guara
The Sierra de Guara is a magnificent natural park located south of the Pyrenees, in the heart of Aragon. Its canyons are an ideal playground for nature lovers and the treks lead to discover impressive karst cliffs, waterfalls, caves and caverns. Under the eye of the big birds of prey, we also discover a refreshing natural environment, thanks to the presence of multiple rios with limpid waters. You can take advantage of it to bathe, as in the natural pool formed by the waters of the Fuente at the exit of the canyon of the Peonera. One also practices canyoning, as in the Rio Vero, 15 km long and the most famous of the sierra. The Sierra Guara is also home to historic villages where you can stop during your hike to regain your strength over tapas. There is the perched village of Alquezar, with its ochre facades and dominated by its 11th century collegiate church, or Ainsa, which is part of the association of the most beautiful villages in Spain
On the road to the castles of the Cathar country
Some hikes are perfect to vary the pleasures, between nature and heritage. In the Aude and the Cathar country, the hiking trails lead through vineyards, garrigue landscapes, but also to hide from the sun in the Ariège forests and to face limestone cliffs. The Cathar country never ceases to reveal its long history, and the walks in the middle of nature are punctuated by stops at the foot of prestigious castles. Let's mention Peyrepertuse, Quéribus, Puilaurens, Roquefixade, Puivert and Montségur. These buildings are also incredible viewpoints offering breathtaking panoramas on landscapes such as the Pech de Bugarach, the highest point of the Corbières
A crossing of the Pyrenees, from France to Spain
What if a Pyrenean hike was an opportunity to walk through the lands of two different countries, France and Spain? On the Mediterranean side, the hike starts from the beautiful city of Collioure and then crosses the vineyards of Banyuls, then the natural reserve of the French and Spanish Alberes. The paths overlook the sea and offer stops in enchanting coves. Once in Spain, we reach sunny seaside towns like Port de la Selva. From the Maison du Fauvisme in Collioure to the Salvador Dalí House-Museum in Portlligat near Cadaqués, this hike is also a meeting with these great artists who were so inspired by these exceptional landscapes
On the Atlantic side this time, the great crossing from Saint-Jean-de-Luz to Bilbao is an immersion in the heart of the French and Spanish Basque territories. The summit of Jaizkibel, the flysch cliffs of Zumaia, the hills covered with green meadows of Deba and the marshes of the Urdabaï reserve are some of the landscapes we cross and from which we keep an eye on the movements of the ocean. Saint-Jean-de-Luz, San Sabastian and Bilbao offer shelter for the night. Tapas and pintxos invade the tables to regain strength during the journey, and cultural places like the incredible Guggenheim Museum are among the other must-see experiences