The holidays are fast approaching and you are already wondering how to keep your little ones busy during these two months? Yes, summer is long and the euphoria of the first days of rest is over, but it's true that boredom comes very quickly! But don't panic! There are many tips to keep your children busy: Petit Futé offers you ten fun and intelligent activities. To be shared massively to help all parents in crisis!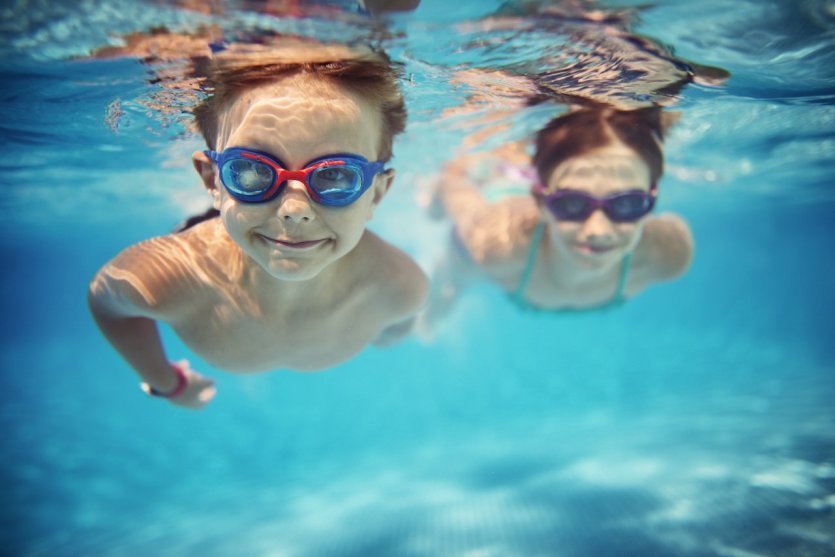 N°10 - Visit a farm
Reserved for little city dwellers, this activity is an opportunity to discover how butter is produced, where milk comes from (no, no, you can't just find it in the supermarket!) and why it's good to eat vegetables. Children will also be able to get a closer look and even pet the animals they love so much in books and cartoons. For parents, it's time to stock up on vegetables and cheese during the farm visit!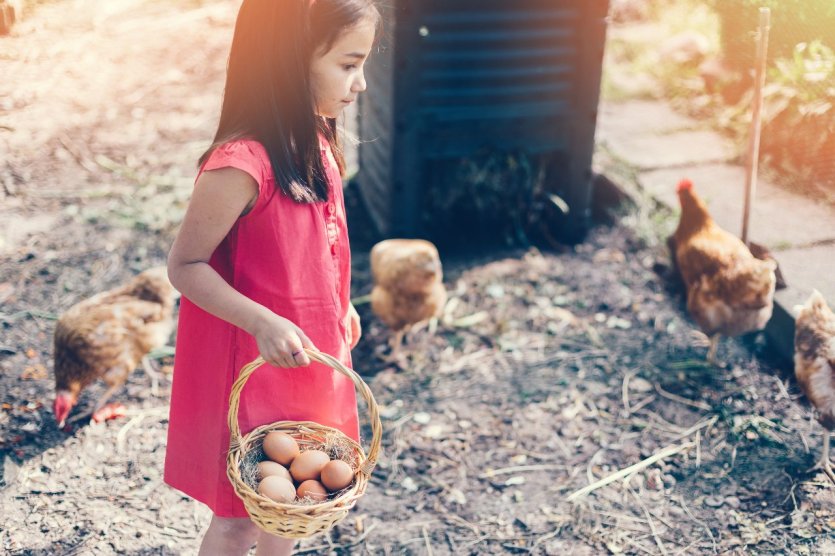 # 9 - Make a cabin in trees
The budding Robinson Crusoe will be happy to build their little house, always under the watchful eye of parents, of course! Wood, pallets, cartons… Assemble all the necessary equipment and launch! You'll see, it's not so complicated! And if you really want to leave your cozy nest, please know that sheets and cushions will make a very nice interior castle for your children!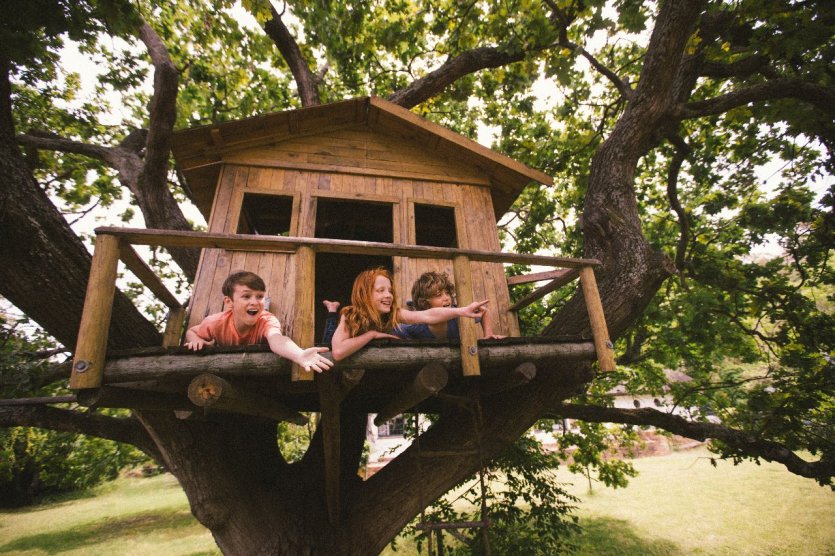 N°8 - Take long walks
Summer is also the time to take a break, to escape from everyday life and to be with your family. To go for a walk, you don't need to go to the end of the world: there is certainly a nice path or a park still unknown near your home. Some hiking trails are also suitable for younger people. Involve them in the preparation of the route by studying it with them the day before: they will be even more interested in the landscapes they will encounter!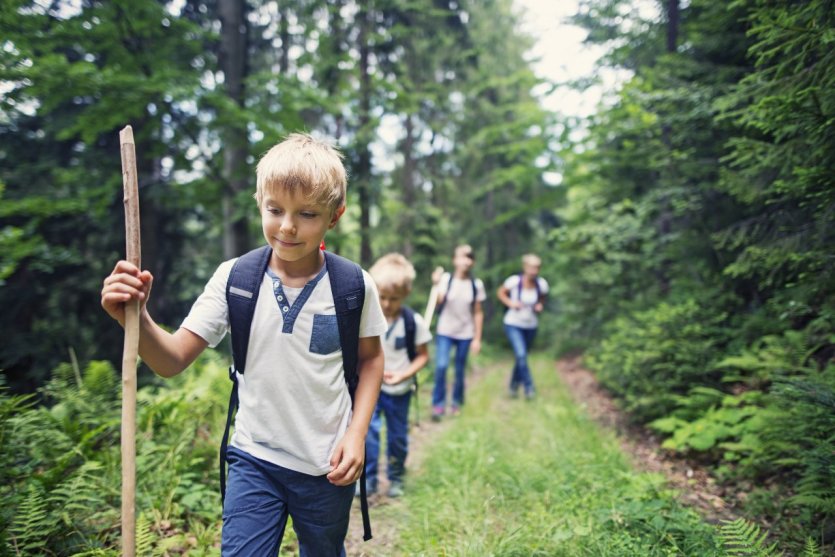 N°7 - Doing manual activities
No more school or homework, the summer holidays are the perfect time to develop your little one's artistic side! Drawing, salt dough, pottery or painting: the choice is vast and the possibilities infinite. They certainly won't all be future Botticellis, but these little creations will be nice souvenirs in a few years. And then, you might as well train them for future Mother's and Father's Days... Maybe you'll escape the noodle necklace this time!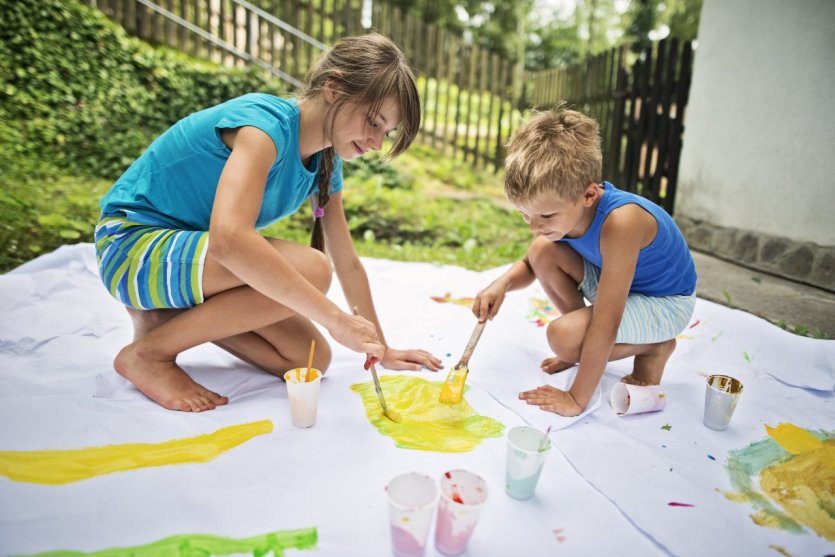 N°6 - Go to an adventure park
For a few years now, adventure parks have been very popular with children. What could be better than climbing trees in complete safety? Tyrolean traverse, monkey bridges and other surprising courses will allow your toddler to surpass himself and take up challenges in an adventure park. Ideal to give him confidence in himself. If you are already afraid of heights, opt for a traditional amusement park: a safe bet!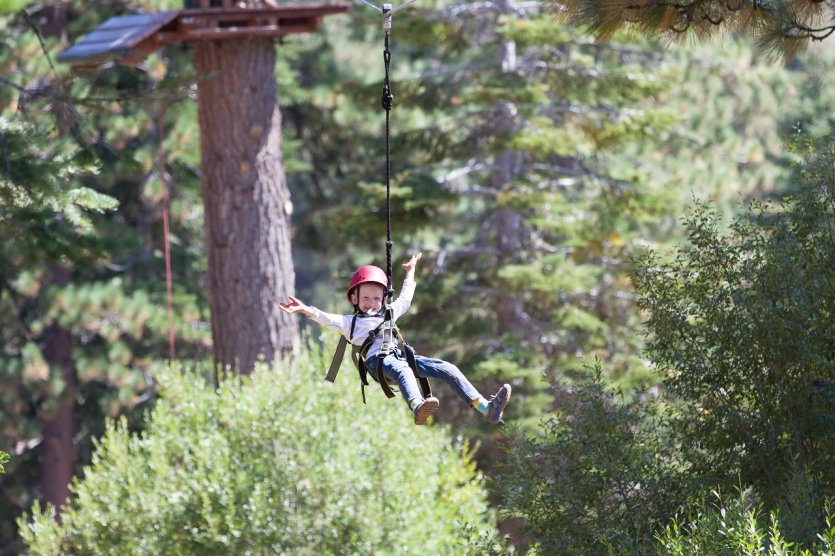 N°5 - Keep a log of all your summer adventures
It's time to develop his literary skills! Give him a nice notebook where he can draw and write down his feelings from day to day. It's well known that summer holidays are often a time of great discoveries and encounters... This logbook could therefore quickly become a personal diary! The only drawback is that it's not really possible with the youngest child of three...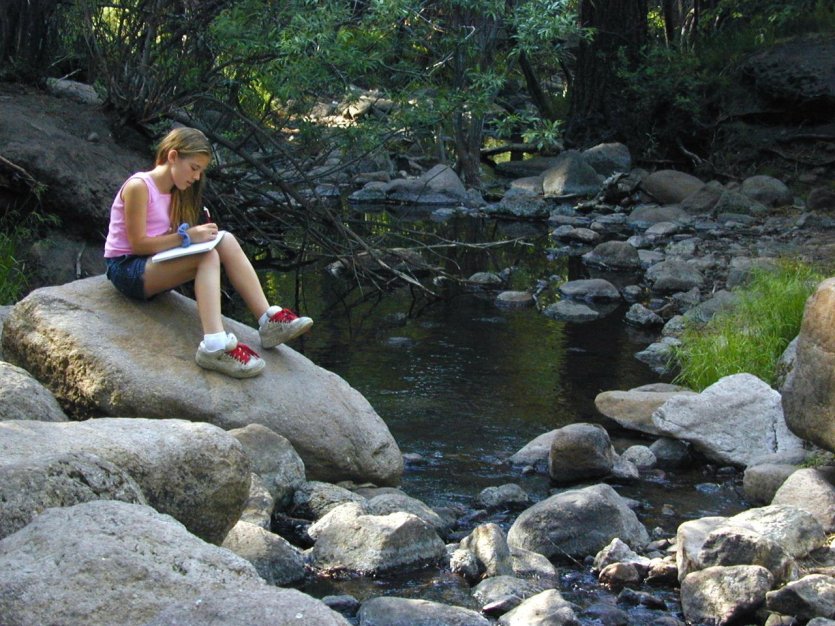 N°4 - Have a picnic in the countryside
Sunny days are a good time to change your habits: as soon as the sun comes out, get the checkered tablecloth ready and improvise a lunch or dinner in the countryside, in a park or in the country! Involve your toddler in preparing the meal. He will enjoy ham sandwiches and mixed salads before going for a digestive walk!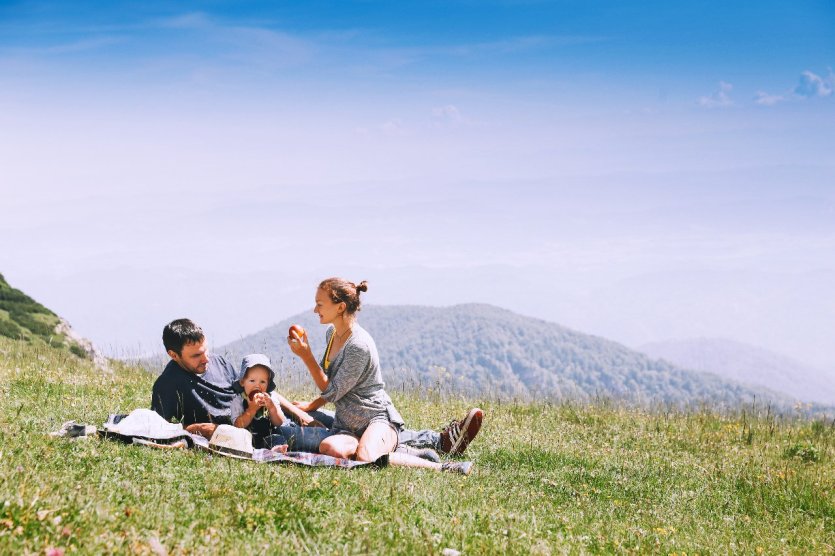 No. 3 - Discover water activities
For many, summer is synonymous with beach and sun: 45% of French people spend their summer holidays by the sea! Whether at the pool or on the coast, the good weather is the ideal time to take advantage of water activities: swimming, canoeing and even ricocheting will amuse your children and leave them with exceptional memories. And a good swim in the sea will also do you a world of good!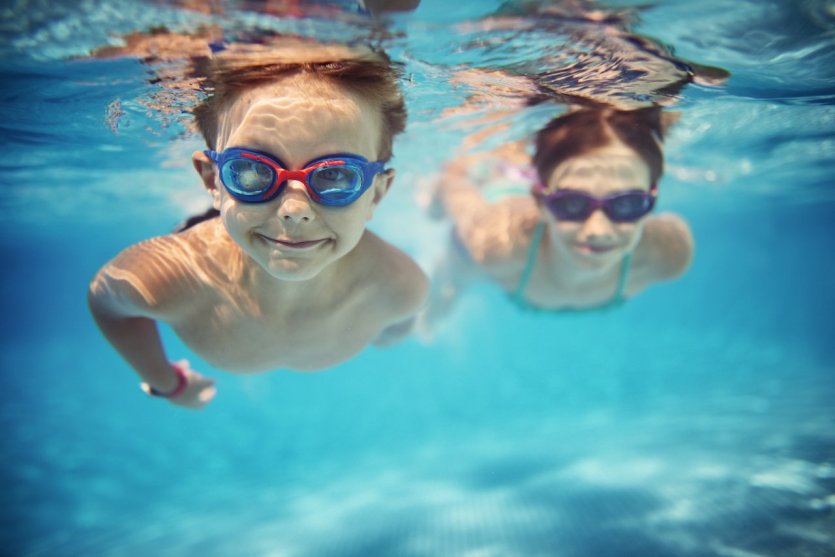 N°2 - Making a herbarium, discovering the flora
Are you going on holiday to a new region or even a new country? Take advantage of this opportunity to help your child discover the fauna and flora around him! With a bit of glue, a pretty notebook and a whole bunch of flowers picked up during your walks, you'll see that he'll quickly get a taste for botany. And if the traditional method seems outdated, there are even mobile applications to create your own digital herbarium!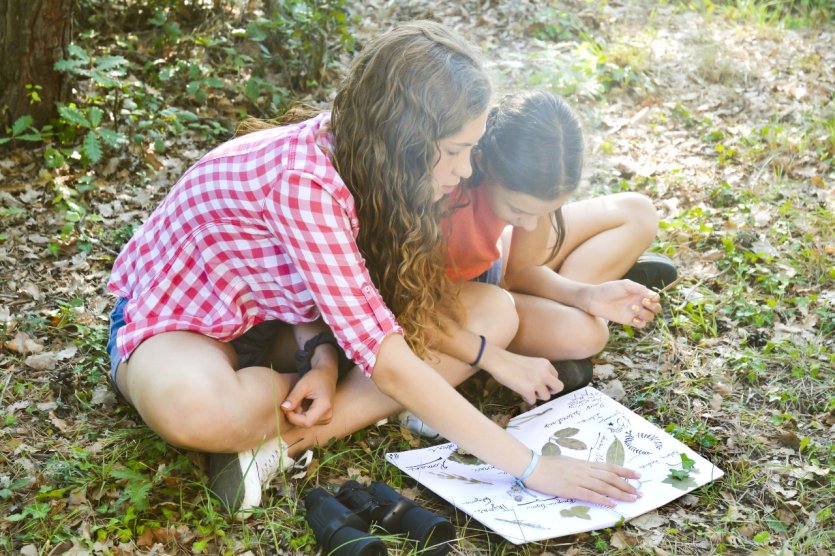 N°1 - The famous sandcastle competition
A summer activity par excellence, building a sand castle always makes our little ones euphoric. Armed with a bucket, a shovel, a rake and a sieve, they can build and deconstruct their creations for hours. Feel free to start a competition between all the kids before you start judging. Meanwhile, you can sunbathe in peace!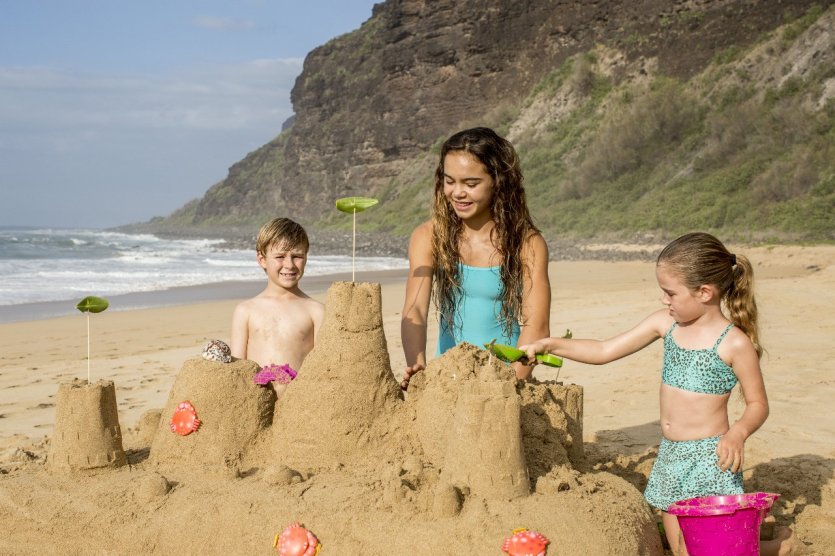 Don't forget your travel checklist!
When you go on holiday, you have to pack your bags! The children need many toys, accessories and any other surprising thing in their luggage. And of course be careful not to forget the famous doudou! To help you organize your luggage, here is a list of essential items to put in your children's bags:
- Toys, books, crayons and drawing books to keep them busy on summer evenings
- An insulated water bottle to stay hydrated all day. Ideal for picnics, hikes or sports activities.
- For the munchies: cookies, compotes or snacks to put in your personalized lunch box.
- Lots of clothes! Between the stains, the heat and the falls, make sure you have plenty of spare clothes: pyjamas, bodysuits, t-shirts, swimsuits, sunglasses, etc. For holidays in the sun, choose light materials such as cotton.
- A blanket or pacifiers: essential to avoid crying during the car journey or to spend peaceful nights.
- A toiletry kit: cotton, spray, nappies, shower gel, shampoo, toothbrush, toothpaste, nail clippers, etc.
- Travel documents: health booklet, family booklet, vaccination booklet and children's identity card
- A first-aid kit: don't forget to include a thermometer, physiological serum, sun cream, bandages, paracetamol and mosquito repellent.
Tip from Petit Futé: for summer camps, don't forget to use iron-on labels to mark your children's first and last names and avoid exchanging clothes with friends!