Listed as a UNESCO World Heritage Site, Along Bay (or Halong Bay) is one of the most visited tourist sites in Southeast Asia. Between land and sea, the karst peaks of Dragon Bay characterize the Vietnamese landscape and make this magical place one of the most beautiful views in the world. The North Vietnam tourist guide will help you to fully enjoy your stay in these mythical regions. A junk cruise is the best way to explore the heavenly and magical bay of Along and admire its colorful games and enchanting mists. Although overrun by tourists, Cat Bà Island is worth a visit for its fishing village, the visit of its national park and the many activities it offers: climbing, hiking and sea kayaking to sail between the mountains emerging from the turquoise waters of the bay. A few kilometres from Along, the site of Yen Tu shelters a magnificent Buddhist sanctuary which includes about ten pagodas overlooking the mountain. Nothing is less certain than facing this almost fantastic landscape, the wonder will be immediate...
What to visit dans la Baie d'Along?
When to go to dans la Baie d'Along?
When to go to Along Bay? Each season will reveal a different facet of Along Bay, between the misty winter and the turquoise waters of sunny days
High season (July-August): very popular with tourists in the summer season, Along Bay enjoys warm and sunny, although unstable... indeed it is the typhoon season and even if they are rare, it can happen that the authorities suspend navigation in Along Bay.
In spring and autumn, Along Bay is neglected by its many tourists even though it retains all its climatic attractions (sun, heat, a clear horizon as far as the eye can see...)
During the low season, temperatures are cooler and rainfall is frequent.
If you are wondering when to go to Along Bay, May-June and September-October are the best times to visit.
Weather at the moment
Weather all year round
Along Bay has a humid subtropical climate. From November to April, the weather is quite cool: an average of 19°C in December-January (minimum of 6-7°C) and continuous spitting in February-March. From May to October, the climate is hot and humid: 30°C on average, frequent heavy rains until September. Then, the weather in Along Bay becomes beautiful, like an Indian summer until November. Between August and November, it is the typhoon season (rare but unpredictable).
January

21°C
32°C
February

22°C
33°C
March

23°C
34°C
April

25°C
34°C
May

24°C
33°C
June

24°C
32°C
July

24°C
32°C
August

24°C
32°C
Sept.

24°C
31°C
October

23°C
31°C
Nov.

23°C
31°C
Dec.

22°C
31°C
Budget
The cost of living in Along Bay, as everywhere in Vietnam, is relatively low compared to other destinations; however, inflation should be considered before leaving for Vietnam. Vietnam's currency is Vietnamese Dông (VND). Although the law stipulates otherwise, it is possible to pay with US dollars at many tourist sites. The euro is more rarely accepted
Procedures
Since July 2018, French, Swiss, Belgian and Canadian nationals have been exempt from visa requirements for a stay in Along Bay and Vietnam in general, not exceeding two weeks. For a stay of more than 15 days, or for a multiple entry stay (Cambodia, Laos...), a visa application is required. It is done at the Vietnamese Embassy in Paris. The expiry date of the French passport must not be less than 6 months after the end of the validity of the visa or stay in Along Bay. Vietnam does not recognise foreign or international driving licences. Therefore, a foreigner who wants to drive in Vietnam must complete a validation formality for his driving licence. Be careful, the driving is on the right.
Health
It is advisable to check if your health record is up to date (DT Polio, etc.) before going to Along Bay. No vaccine is required, but vaccines against hepatitis A and B, and typhoid fever are recommended. The main health risks in Along Bay, as in the rest of Vietnam, remain cholera, malaria, avian influenza, dengue fever and Japanese encephalitis, especially in rural areas and when travelling with young children during the rainy season.
How to go to dans la Baie d'Along? Our advice & tips
Organised trips

Going alone

Moving around
Along Bay is a popular destination and is widely offered by travel agencies and tour operators in the region. Most of the time, the discovery of the terrestrial Along Bay, sometimes also that of the maritime Along Bay, is part of a tour in the Hanoi region or a tailor-made stay. Choosing the formula of a tour package for this destination will make your life easier, but will be less financially advantageous than a solo trip.
From France, a round trip air ticket to Hanoi costs between approximately €600 and €1,100. To obtain attractive rates, it is essential to do so well in advance. Remember to buy your tickets six months before departure! You can then drive to Along Bay by car, bus, shuttle or train
A cruise in Along Bay is not improvised, it is preferable, even essential, to go through a local agency to enjoy a cruise in complete safety. There are cruises at all prices and often the agencies are based in Hanoi and include in the cruise price, the Hanoi-Along round trip by shuttle.
Prepare for your trip dans la Baie d'Along
Transportation
Book a ferry

Car Rental

Taxi
Accommodations
Find a hotel

Holiday rental
Services / On site
Book a table

Activities & visits
Pictures de la Baie d'Along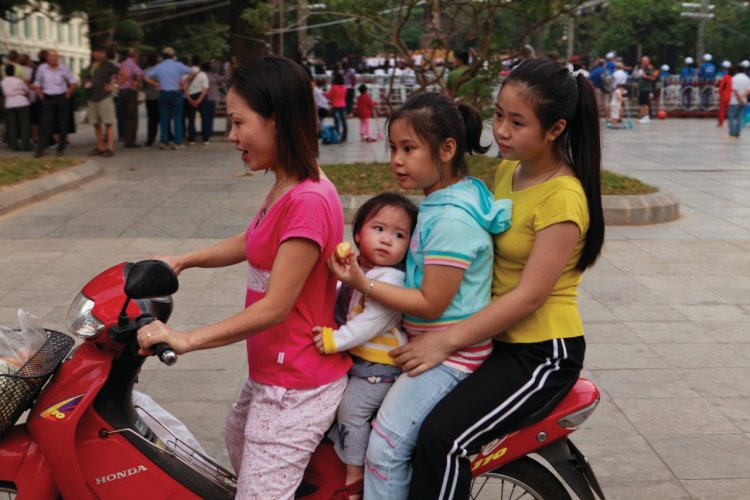 Philippe GUERSAN - Author's Image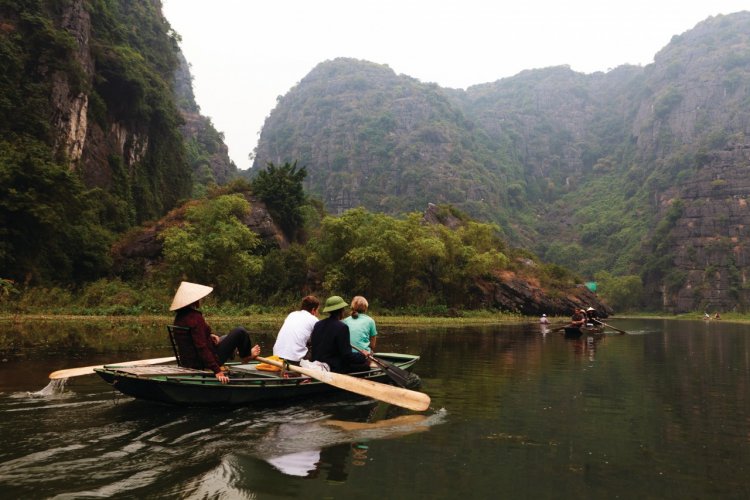 Philippe GUERSAN - Author's Image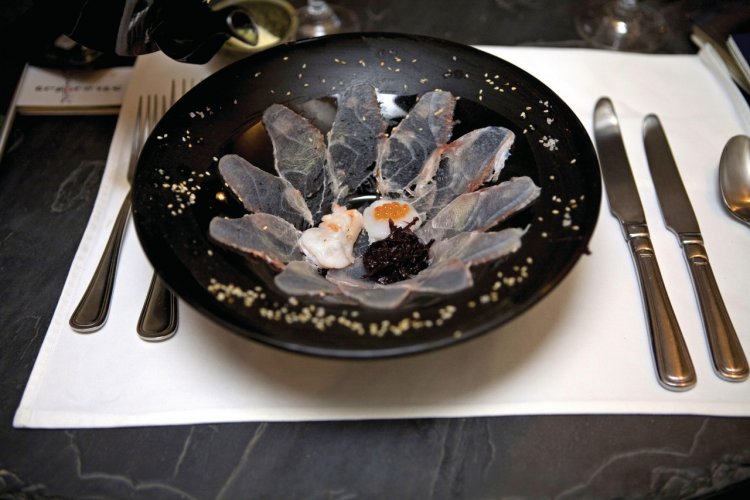 Yukiko Yamanote - Iconotec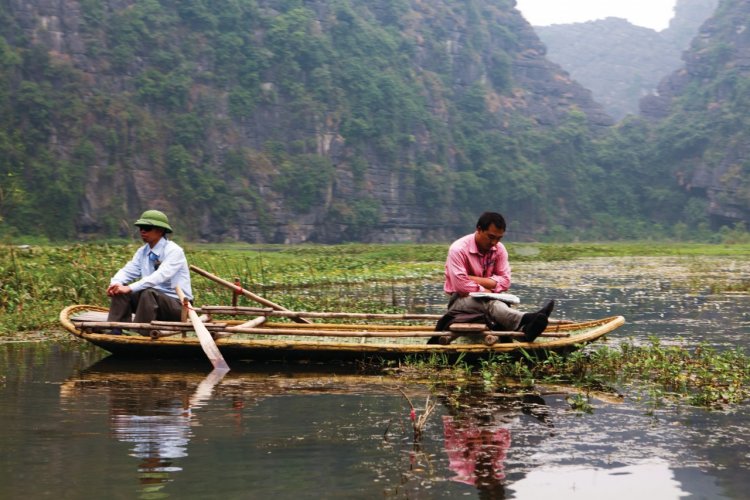 Philippe GUERSAN - Author's Image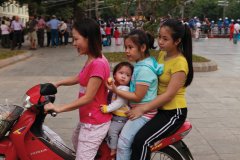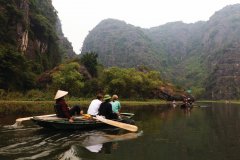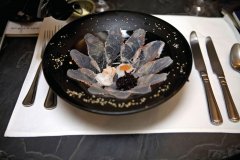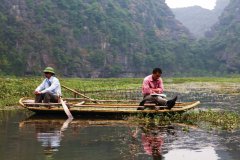 Discover la Baie d'Along
Practical information