In southern Thailand, the term refers to a city, its region - the most touristy in the country - and its main island, 20 km long, connected to the mainland by the Sarasin Bridge. On the Andaman Sea side, the province of Phuket is home to about ten heavenly islands and its vast mountainous island covered with tropical forest and bordered by fine sandy beaches and coconut palms. The city of Phuket, the capital of the region, romantic with its Sino-Portuguese architecture, aligns small craft shops and stands of fruit, vegetables, spices, fabrics, jewellery and exotic sculptures. The crystal-clear west coast is the kingdom of luxury and pleasure abounding in high-end seaside resorts, spas, massage parlours, restaurants, bars and discos. Patongthe most popular seaside resort among them, is a succession of bars and discos. At night, the whole neighborhood flashes and it's glitter, alcohol and more or less lascivious dances, territory of the wedding parties, the bar girls and the katoeys or ladyboys (transsexuals). What a contrast between this unbridled tourism and the lush and unspoilt nature of the rest of the island! In Phuket, you can practice scuba diving, parachuting, jet-skiing, golf, climbing, diving, deep-sea fishing, horseback riding, surfing, canoeing, canoeing, 4x4 rides on a track, elephant rides, Thai boxing matches... Few sites offer such a wide range of leisure activities! Consult your tourist guide to learn more.
When to go to à Phuket?
From December to March: the dry season is pleasant, the hotels are full with many tourists from Germany in particular, and prices at their maximum. From June to September: it is the period of the European summer holidays. Prices are at their lowest in Phuket, Koh Lanta and Koh Samui are crammed with tourists. Less people in Koh Pha Ngan, Koh Tao or Koh Chang. This is the preferred season for Italians who join the loyal Anglo-Saxons of the destination. From October to November: there are never many people, and yet it is the most pleasant season. Phuket, Koh Phi Phi Phi, Krabi and the whole Andaman coast are then particularly welcoming, at a lower cost. Hotel rates do not really start to rise until mid-November. This is really the best time in Southeast Asia, for those lucky enough to be able to choose these dates.
Weather at the moment
Weather all year round
The average temperatures vary little during the year: 21/32°C. The driest month is February, the one with the most rainfall, September. The continent and the coast of Andaman, record three seasons. The dry season, November/March, is the most pleasant (27°C on average). The rainy season, June/October, heavy and humid with storms at the end of the day, remains bearable. A third season, quite short (April/May) before the arrival of the monsoon: it is the heat wave (32°C) with rare rainfall, more difficult to bear
Budget
The Thai national currency is the baht (THB) subdivided into 100 satangs. Do not accept damaged or torn tickets, merchants can refuse them. Ditto for dollars and euros: it is preferable to leave with new banknotes. This is one of Thailand's great advantages, the standard of living is much lower than that of Europe. Restaurants - except gastronomic - and guest-houses are very (very) affordable and hotels affordable. So are the activities.
Procedures
No visa is required if you stay less than 30 days in Thailand. The presentation of your passport, which is still valid for at least six months, is sufficient to clear customs
A quick return trip to a neighbouring border (e. g. Myanmar or Malaysia) is sufficient to renew your residence permit.
Health
Beware of cuts caused by corals, jellyfish burns, sea urchin bites or stone fish lacerations. Get well quickly. In the tropics, due to heat and humidity, the risk of wound infection is higher than in temperate regions.
Beware of snakes, scorpions and other spiders when hiking. Put on high heels.
How to go to à Phuket? Our advice & tips
Organised trips

Going alone

Moving around
A hyper-tourist destination, this destination is in the catalogue of travel agencies. Make your choice according to the type of stay you wish to have, whether it be seaside or sports, family or festive. The range is wide and the tourism on the spot is well pink. Be careful, however, with the extras that will increase the score.
Air-only flights to Phuket are numerous and affordable. On the spot, you can do very well on your own to find accommodation. If you need a taxi, your landlord can act as an intermediary. You can use a local agency for a forest excursion with transportation, guide and food. On the beach, all water sports will be available. For the evenings, remain vigilant, limit your consumption to remain lucid enough not to be plucked!
You can choose: rent a car or motorcycle, or borrow taxis and tuk-tuks. The private taxi, air-conditioned car with driver (see with your travel agency or hotel) remains affordable if you share it with others, and is well suited for a watery evening. From 7am to 5pm, pick-up trucks - Sŏrng-tăa- or - connect Phuket city to most beaches. The right formula for small budgets and local colour. Between the beaches and for short trips in the city take a tuk-tuk.
Prepare for your trip à Phuket
Transportation
Book a ferry

Car Rental

Taxi
Accommodations
Find a hotel

Holiday rental
Services / On site
Book a table

Activities & visits
Pictures de Phuket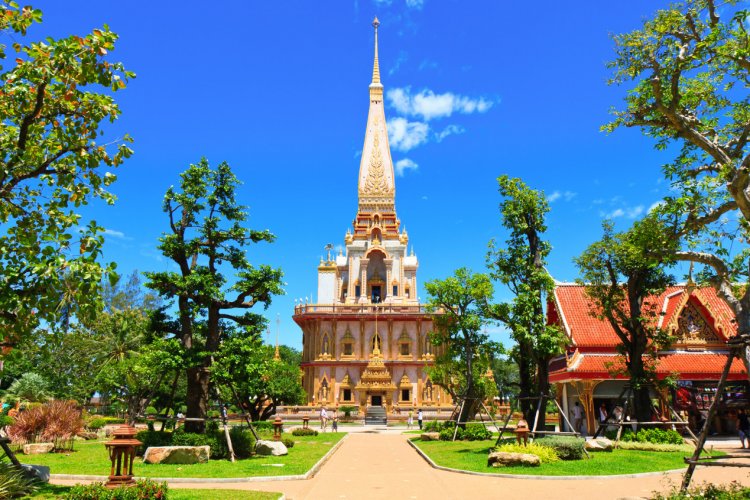 Rockongkoy / Shutterstock.com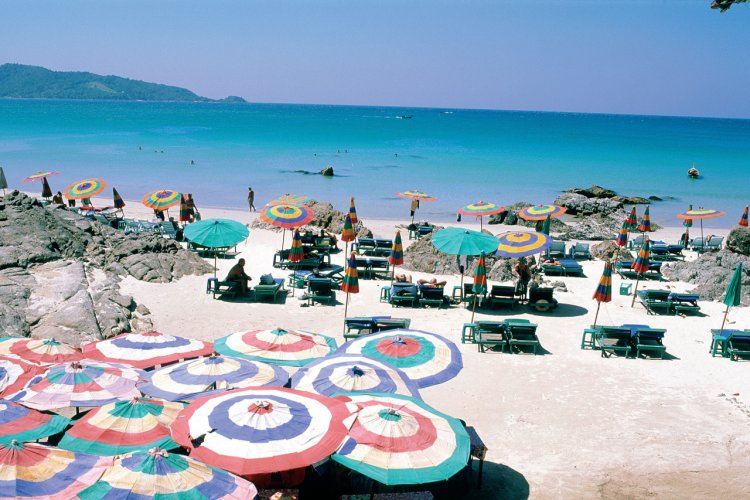 Eric Martin - Iconotec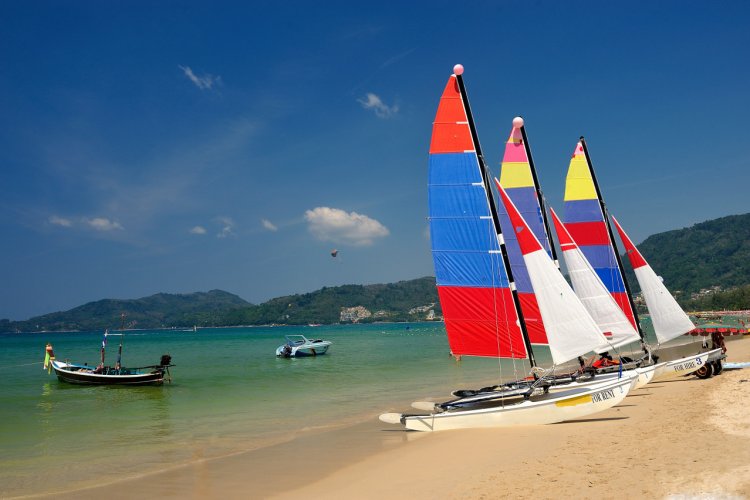 Think4photop - Shutterstock.com

Schmid Reinhard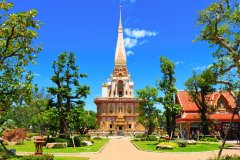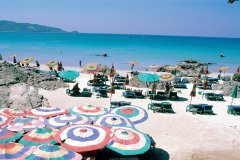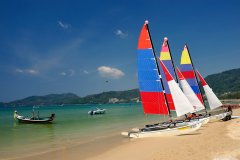 Discover Phuket
Practical information