European cities: where to go for Valentine's Day?
Venice and Paris are usually at the top of all the most popular Valentine's Day destinations. It is true that these two cities inspire romanticism, but they are not the only ones! Petit Futé has therefore decided to offer you its own ranking of the best European cities to go with your beloved for Valentine's Day. Cultural, historical or atypical, they all promise an unforgettable stay, February 14 or not. Forget about flowers and paper hearts, there's nothing better than a plane ticket to make your half smile! From Italy to Belgium to Portugal, here are some ideas for a romantic weekend, alone or accompanied!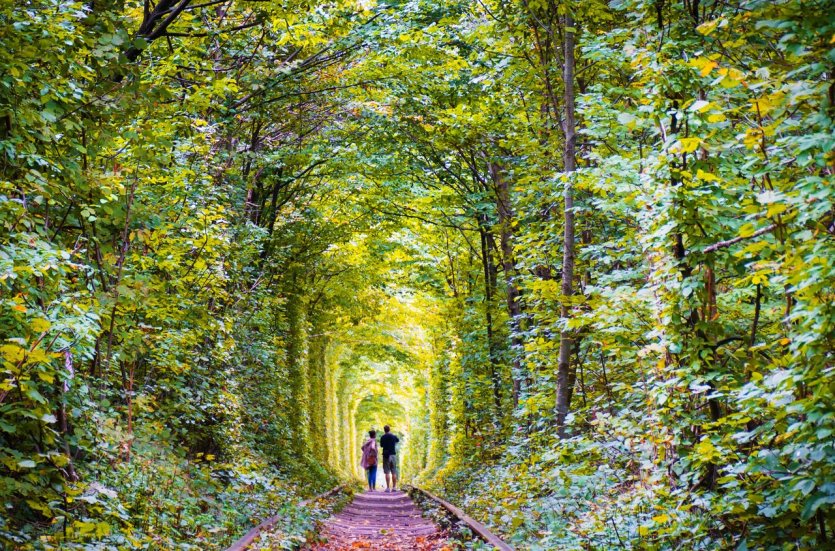 Verona, the city of lovers
Verona is one of the most visited cities in Italy, not only because of its strategic position between Milan and Venice. The city has increased its notoriety thanks to Shakespeare's two lovers: Romeo and Juliet. Indeed, it is here that the action of the play takes place and every year, lovers come to discover the famous balcony of Juliette's house whose walls are covered with declarations of love.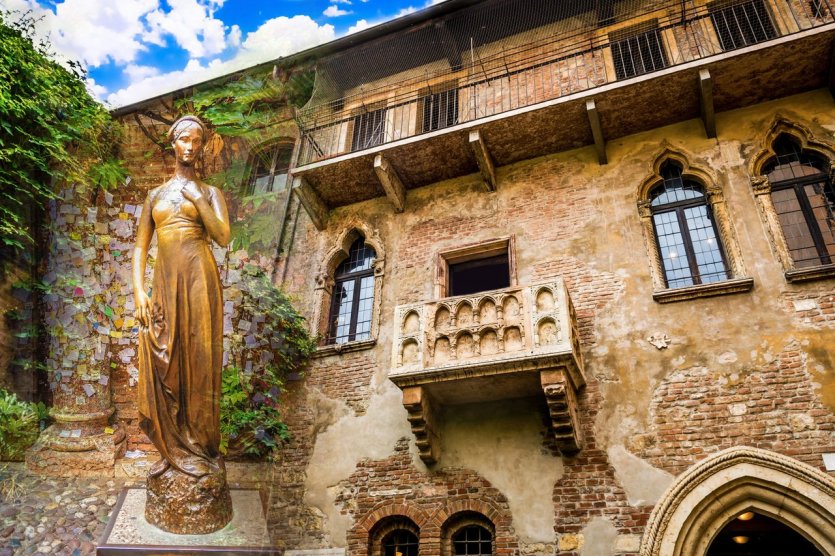 Saint-Malo, Brittany in the heart of the city
No need to drive miles for a romantic weekend, Brittany promises a change of scenery and beauty! Saint-Malo, a former privateer bastion, did not usurp the precious qualification of a pearl of the Côte d'Émeraude. Surrounded by ramparts, the city can be discovered through its small cobbled streets and beaches. For a breathtaking view, we advise you to climb up the Grand Bé where Chateaubriand, the local child, rests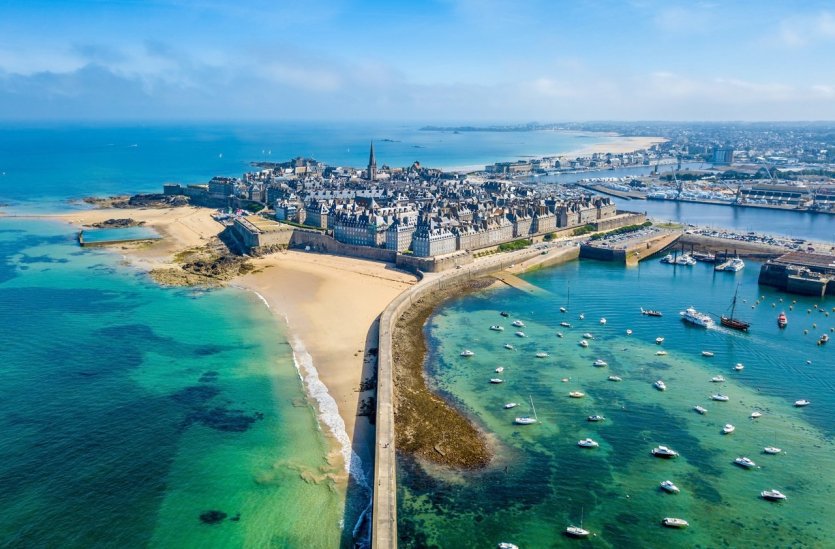 Bruges, the Venice of the North
We promised you we wouldn't talk about Venice, but we won't escape the canals! To do this, we go north, to Belgium, to Bruges. Its undeniable charm offers a true journey back in time, in a flamboyant 14th century setting. The must for a Valentine's weekend is to visit its narrow streets in a horse-drawn carriage. Tourist, of course, but so romantic! A little something extra: Bruges is the chocolate capital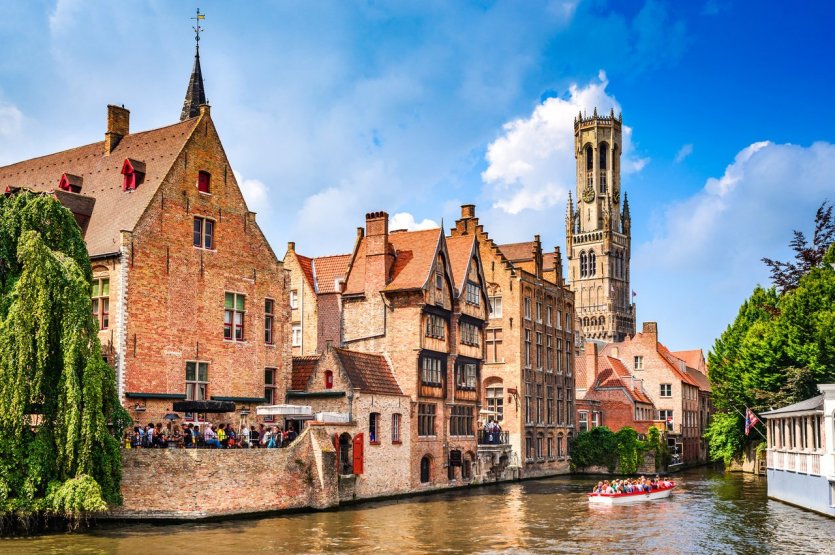 Bled, the little-known
Imagine a splendid lake overhung by a castle on the side of a cliff where you can sail in pletna, the local gondola... This enchanting setting is located in Slovenia, in Bled. And to keep this postcard landscape intact, the Julian Alps form a sumptuous background. The small island in the middle of the lake is one of the city's main attractions, you can swim or pletna to visit its charming little church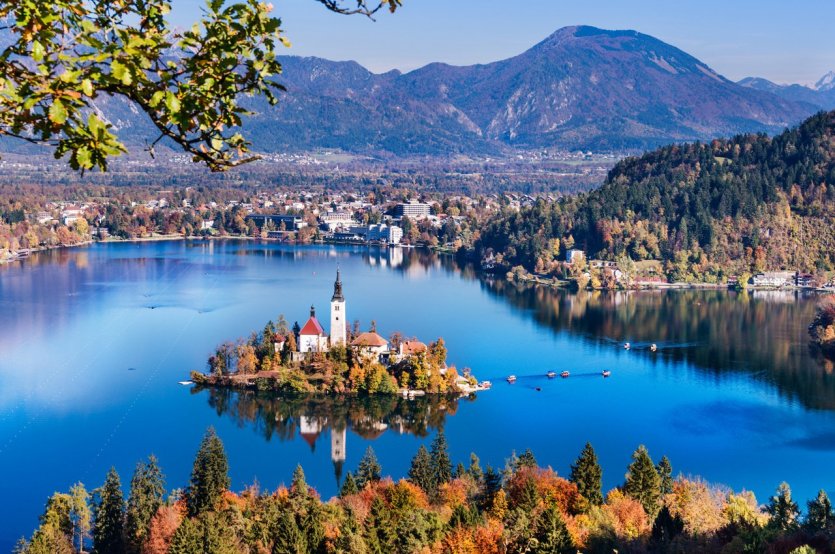 Neuschwanstein, a real fairy tale
A Valentine's Day in Neuschwanstein is the guarantee of a true fairy tale. This Bavarian city is home to a majestic castle that served as a model for the Sleeping Beauty's residence in the Disneyland Paris park. The famous Disney symbol that we all know was also inspired by it. It is therefore the ideal way to improvise yourself as a prince or princess for a day! Built between 1869 and 1886, it is the work of the architectural follies of Louis II who wanted to make it a terrestrial refuge where art and excess would blend perfectly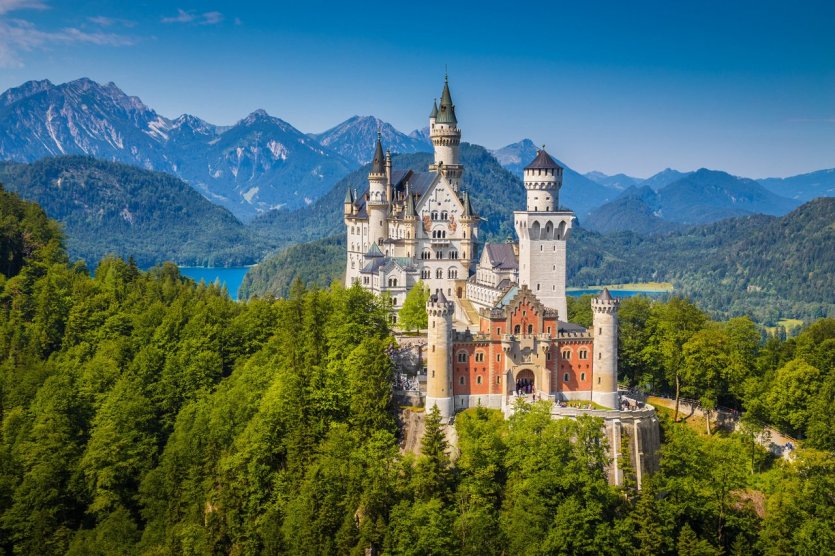 Salzburg, a cultural weekend
Salzburg is a prime destination in Austria. Often eclipsed by Vienna, the city has much to offer, if only because of its interesting history: Salzburg was ruled by the prince-archbishops until the 19th century and therefore enjoys an impressive architectural and religious heritage, so much so that it is sometimes nicknamed Northern Rome. It also owes its fame to Mozart, who was born there in 1756. Even today we visit his birthplace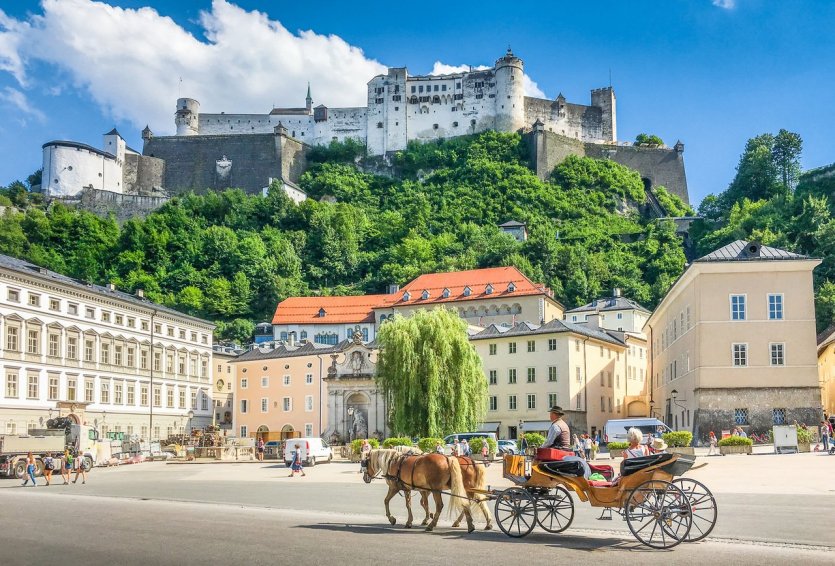 Prague, a charming destination
Prague is ideal for a stay for two. A stroll on the Charles Bridge at sunset will take you to the pulse of this city where romance is on every street corner! After admiring the movement of the astronomical clock, go to the Malá Strana district and especially to Kampa Island for a moment out of time. In February, temperatures could well be very low, so take the opportunity to warm up in one of the many traditional coffees!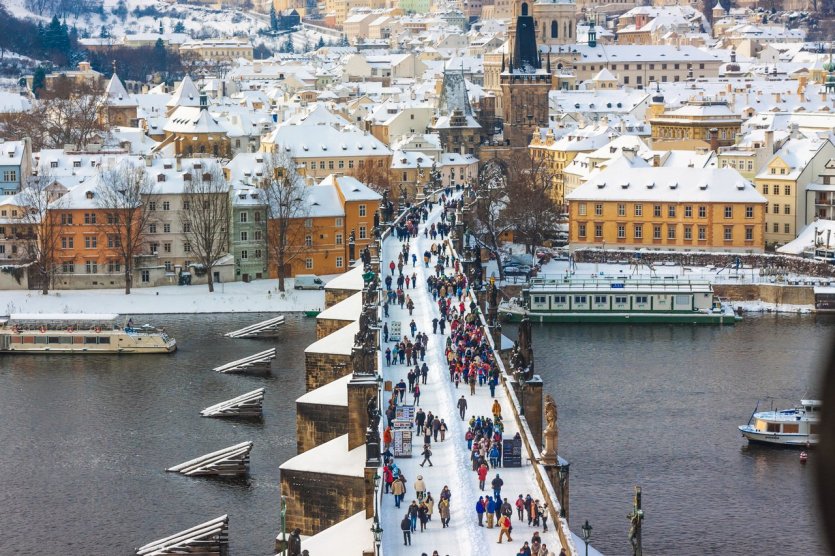 Klevan, a weekend in the green
In the northwest of Ukraine, in Klevan to be precise, there is one of the most romantic places in the world. So much so that it has been renamed "tunnel of love". This abandoned railway line has seen over time the development of dense vegetation, consisting of trees intertwining over the old railway tracks and forming a real tunnel 1 km long. A bucolic and pleasant walk in all seasons.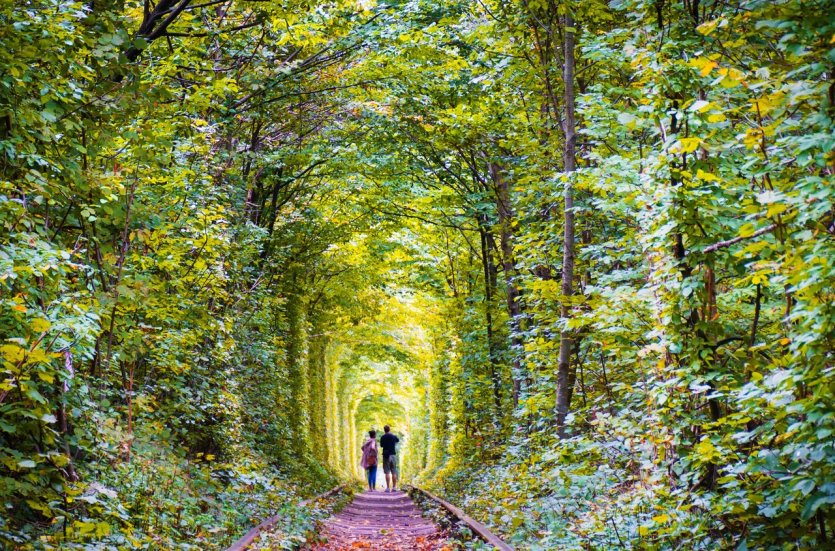 Tallinn, a capital to be discovered
Tallinn is one of the oldest fortified cities in Europe. Its upper part, on the Toompea hill, is the ancient city of princes. It is a real succession of paved alleys, lined with buildings testifying to the different powers that have dominated Tallinn over the centuries: from the Danes to the Germans and including the Russians. The lower part is full of cafés and restaurants, especially around Raekoja Square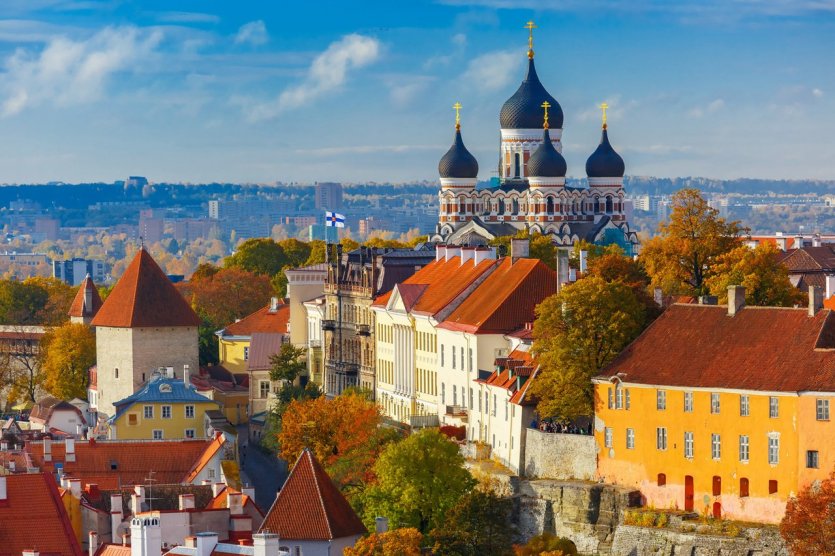 Sintra, royal destination
Not far from Lisbon, Sintra is the second most populated city in Portugal. From Lord Byron to the Portuguese kings, many have succumbed to its unique charm. Nature seems to have given its all to create a green setting for its architectural beauties. The Pena Palace impresses with its extravagant colours and its mix of Baroque, Moorish, Manueline and Renaissance styles. A true fairy tale castle, it would even have inspired Walt Disney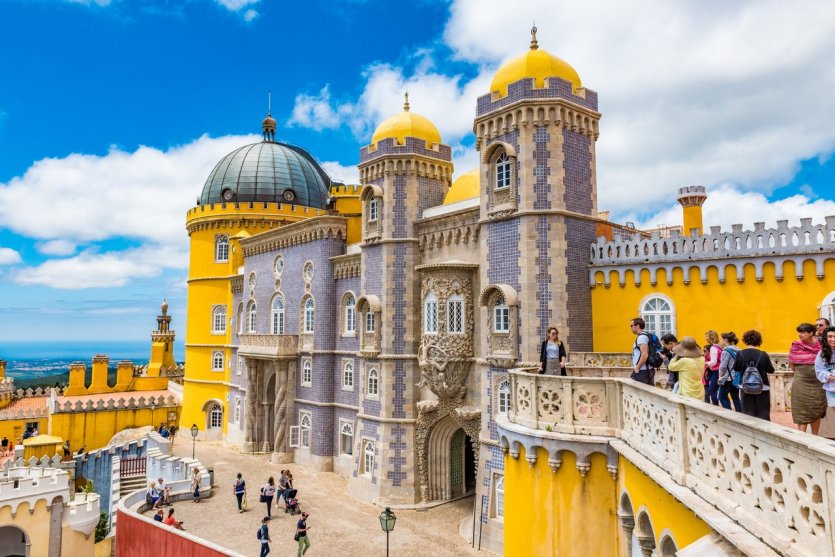 Learn more about Schwangau