The most beautiful ruins that can still be admired in the world
All over the world, ancient civilizations have left behind a precious architectural heritage. The events of history as well as the passing of time have sometimes damaged these monuments or partially destroyed them, but the ruins that remain are, for some, still very impressive. They are castles, temples or even buildings full of mystery. They remain fascinating buildings to discover and which teach us more about the life of those who inhabited the earth in past centuries. From Europe to Asia, through Africa or South America, here are 10 of the most beautiful ruins that can still be seen in the world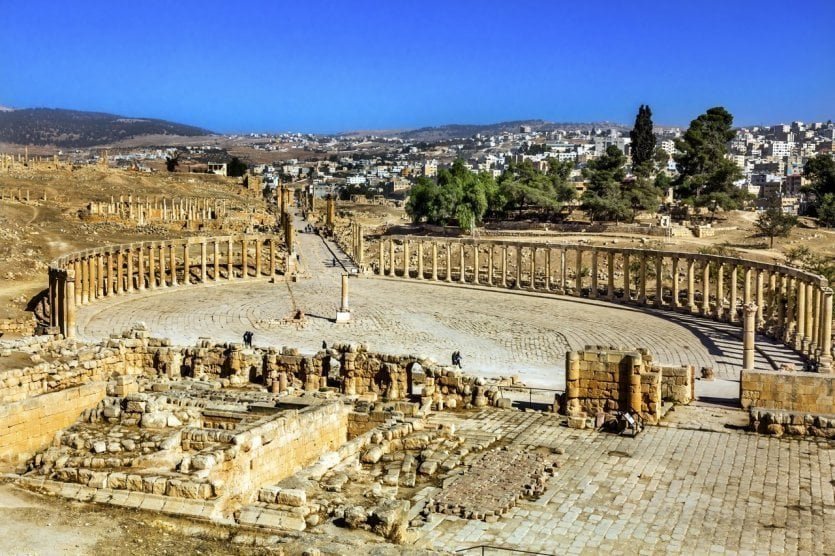 1- Ta Prohm temple, Cambodia
Built in the 12th century, this Buddhist temple is one of the most incredible of theAngkor site. Built during the reign of Jayavarman VII, it served as a monastery and a university. It is surrounded by a large enclosure and there is a gopura decorated with the 4 typical faces of Angkor at each cardinal point. We discover corridors, moats, and observe the details of the structure is a divine moment. We are also always surprised to see nature taking over, especially the huge roots of trees called cheese trees, which in some places invade the monument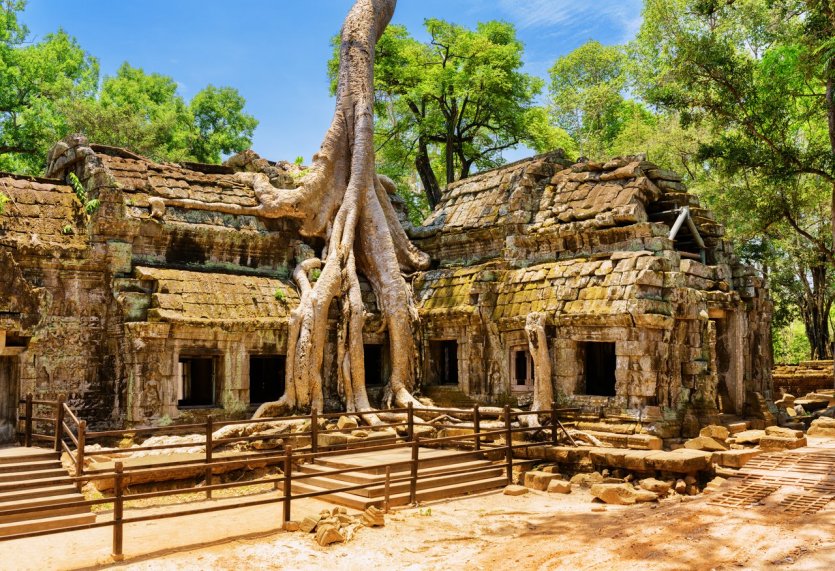 2- The site of Baalbek, Lebanon
It is in the north-east of Beirut, in the city of Baalbek, that you will find the gigantic remains of temples built nearly 5,000 years ago by the Phoenicians. This ancient Lebanese city welcomes every year many visitors who come to enjoy the splendour of the temples of the Muses, Bacchus, one of the best preserved from the Greco-Roman period, or Jupiter, which still has six impressive columns of just over 22 m high. Since 1955, Balbeek has hosted an international festival every summer where artists from all over the world, orchestras, ballets and opera singers, come to perform in the heart of this site of rare beauty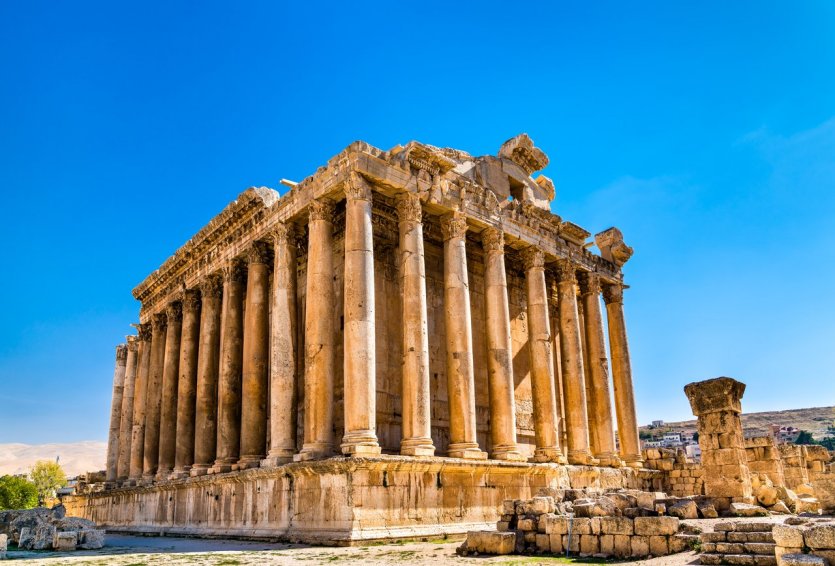 3- Ancient Messene, Greece
Everyone knows Greece as one of the countries in Europe where the ancient sites are of incredible beauty. In the southwestern Peloponnese, the ancient city of Messene flourished in the 4th century BC. According to some professionals, the excavations that have taken place to date have revealed just over a third of the remains, including temples, statues, sanctuaries, a gymnasium, a theatre and an agora. A visit to this beautiful site will leave a lasting impression, especially as it is surrounded by a sublime green and hilly landscape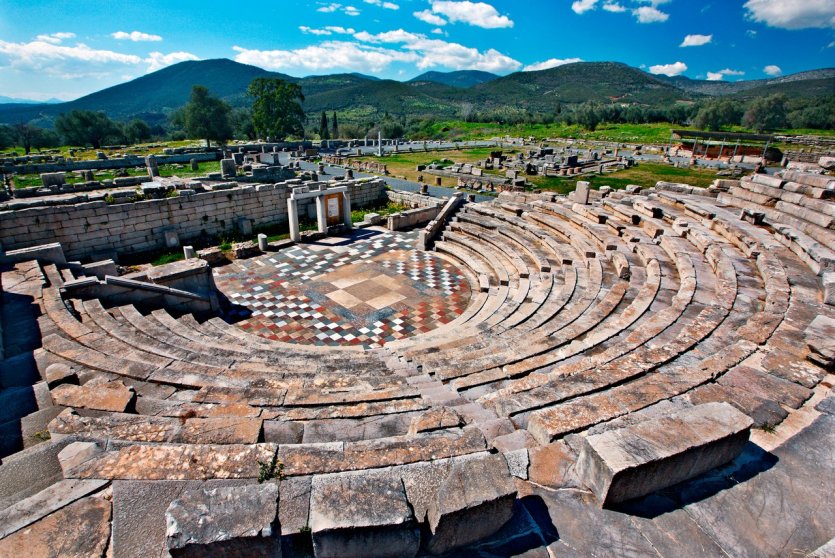 4- Wat Ratchaburana, Thailand
Located in the historical park ofAyutthaya, the Wat Ratchaburana temple is one of the most beautiful Khmer temples in the area. This 600 year old shrine was built as a place of worship, but also as a crematorium. One is always surprised by the exceptional beauty of its stone prang, which testifies to the golden age of the city and reminds us of the grandeur and prestige of the vanished empire. It is possible to go inside and climb a staircase leading to two rooms where paintings are still visible on the walls. For information, Wat Ratchaburana is usually visited in duo with Wat Mahathat, located just opposite.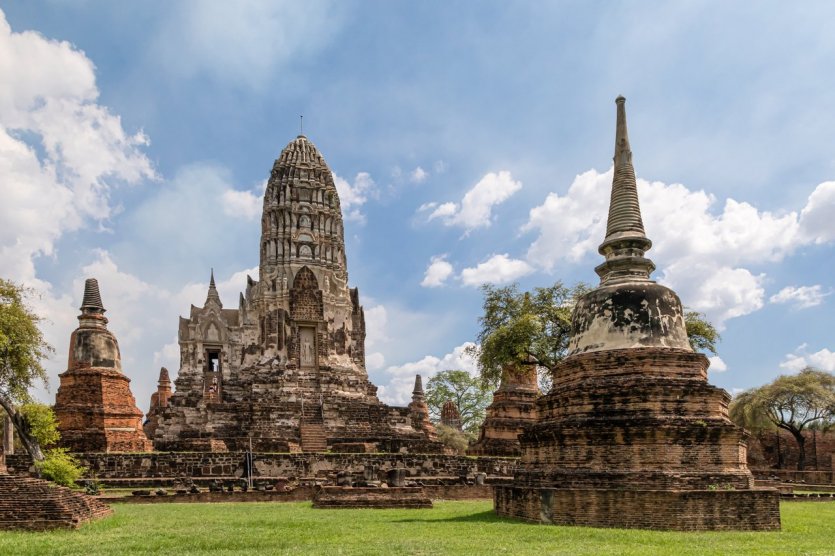 5-Ellorâ Caves, India
The 34 monasteries and temples dug into the wall of a high basalt cliff are located 30 km from the city of Aurangabad. A sublime troglodytic architecture built at the beginning of the 7th century and whose sanctuaries were devoted to the cults of Buddhism, Jainism and Brahmanism, which perfectly evokes the spirit of tolerance of ancient India. The details carved in the stone are very impressive, complex, and the Kailâsanâtha temple is certainly the most beautiful of the site, excavated from the cliff and twice the size of the famous Parthenon in Athens.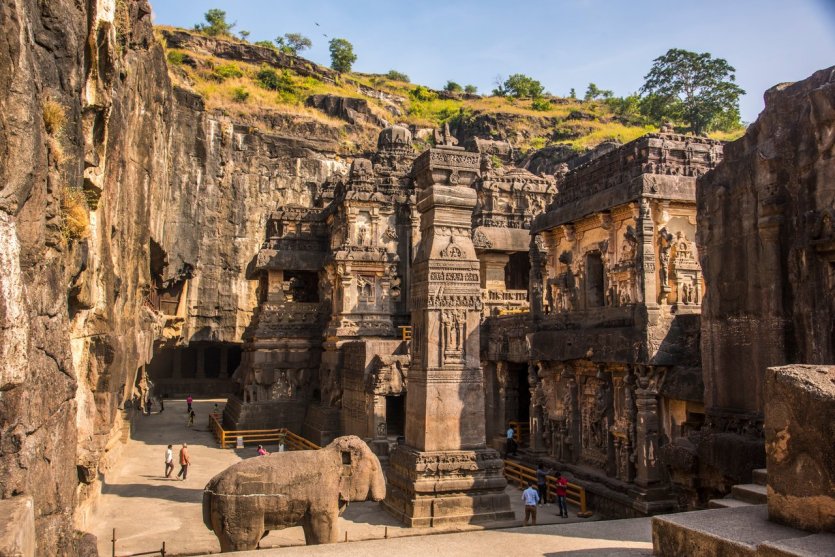 6- Dunluce Castle, Northern Ireland
In Northern Ireland, Dunlunce Castle was first built in the 13th century on top of a huge cliff overlooking the sea. A strategic position at the time to watch for enemy ships coming inland. After passing through the hands of the MacQuillan family until the 16th century and then into the hands of the English, under the command of Sorley Bob McDonnell, the monument was caught in a terrible storm in 1639, destroying many parts and leaving behind the present ruins. It is now possible to visit the interior and exterior of one of the finest buildings in Northern Ireland's heritage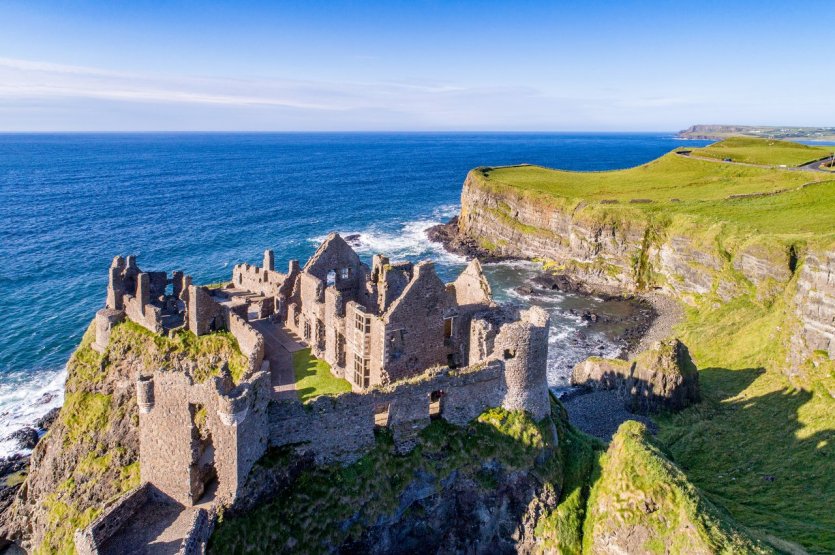 7- The city of Jerash, Jordan
After Petra, Jerash is the second most popular tourist destination in Jordan, where visitors come to see one of the most spectacular and best preserved Greco-Roman sites in the world. Jerash was occupied by the Romans before being abandoned around the 12th century. It was then buried under the sand for centuries before being rediscovered. Not to be missed are the seats of the southern theatre, the stage wall of the theatre, the temple of Zeus, the cardo Maximus and the Oval Square. Jerash is a destination of choice for lovers of ancient architecture.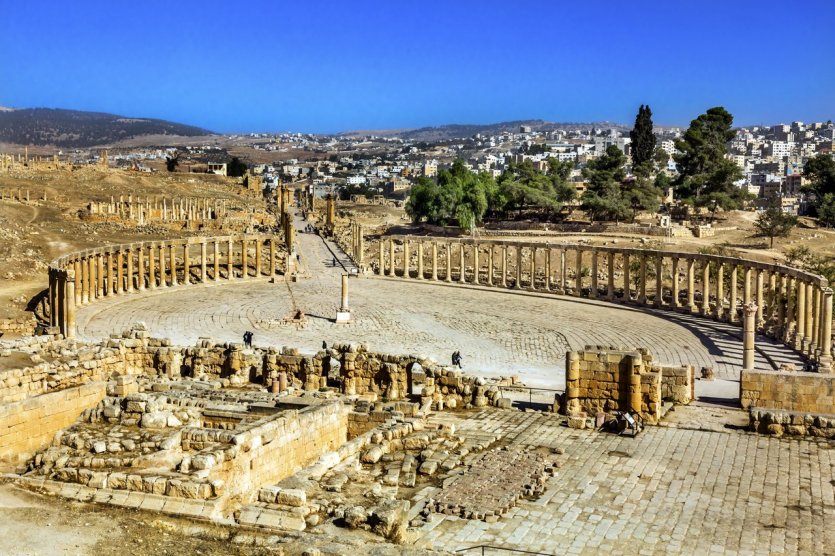 8- The site of Butrint, Albania
Located only a few kilometers from the pleasant seaside resort of Saranda in Albania, the ruins of the archaeological site of Butrint are definitely worth a visit. For lovers of antiquity and Greek and Roman remains, the site reveals very interesting elements such as the columns of the baptistery of a 6th century church, an agora but also a theatre with extremely well preserved tiers and stage. The charm of the place, beyond the architectural splendours and the understanding of the organisation of the life of the ancient city, is also its exceptional location on a hill, in a peninsula between the Adriatic and the Vivari canal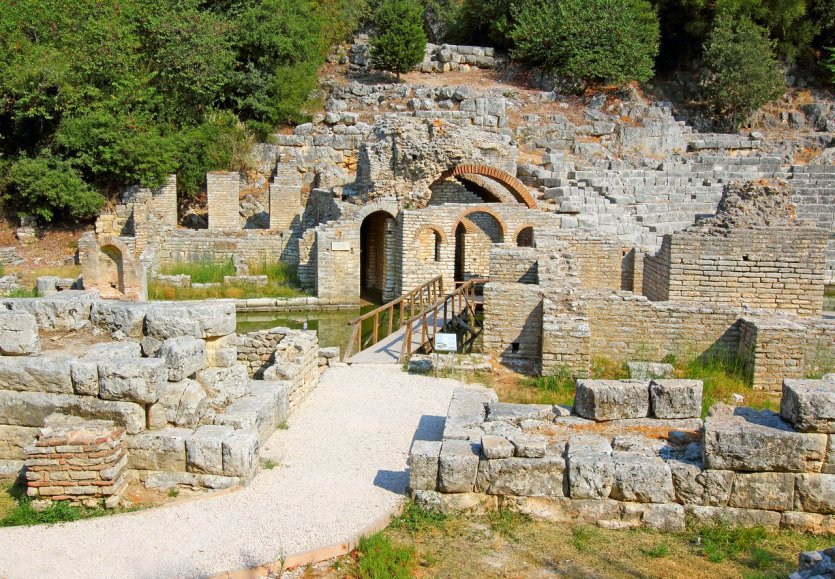 9- The archaeological site of Tiwanaku, Bolivia
The site of Tiwanaku is located at an altitude of 3,850 m, about 15 km south of Lake Titicaca in Bolivia. It is a place of reference for all those interested in pre-Columbian architecture. There is a group of remarkable buildings forming the ceremonial complex of the Tiwanaku civilization. The most impressive monument among the remains is the Akapana temple, an 18 m high pyramid composed of seven platforms. But you should not miss the Sun Gate and its sublime designs, the pyramid of Puma Punku as well as the different monoliths. The one of Ponce is a 3 m high statue representing a priest, and covered with engravings representative of the Aymara iconography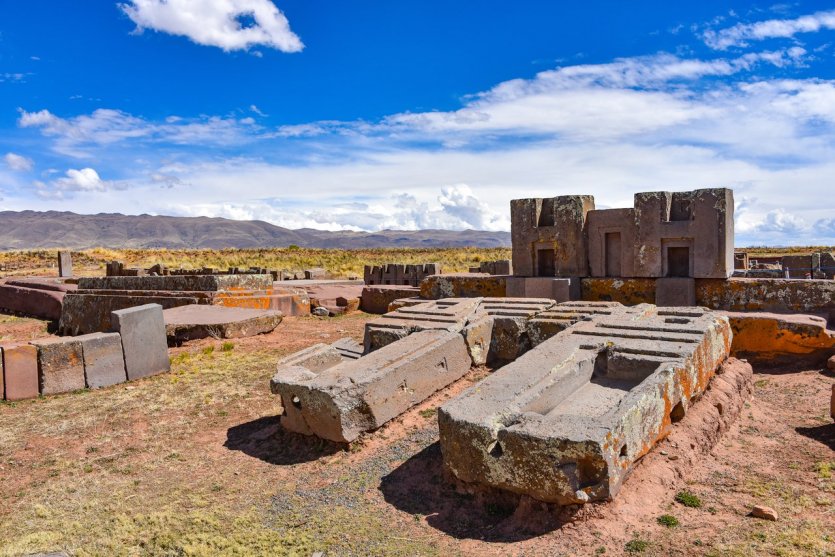 10- The pyramids of Meroe, Sudan
Egypt and South America are not the only countries to have beautiful pyramids. In the Sudanese desert, the pyramids and remains of Meroe are the best preserved of the ancient kingdom of Kush. Their construction dates back to the 3rd century BC, but it was in 1822 that they were discovered by the two French explorers Pierre-Constant Letorze and Frédéric Cailliaud. This ancient capital of Nubia stands proudly among the ochre-coloured sand hills and invites visitors to wander between its tombs and ruins. Although the construction of the pyramids is inspired by those found in Egypt, there are a few differences: they have steep slopes, are less imposing and have only one chamber for the royal corpse. The site has been a Unesco World Heritage Site since 2011