Top 10 Best Safaris in the World
Safaris are one of those journeys that mark a lifetime. In some of the most beautiful national parks or nature reserves in the world, they offer an unforgettable experience, a moment of total harmony with the nature and wildlife that occupy it. For lovers of wide open spaces and wild animals, there are many protected areas in Africa, Asia or South America where you can settle down in a 4x4, binoculars and camera in hand, to observe and immortalize scenes of incredible beauty. Explorers at heart, here are the 10 most beautiful safaris to do in the world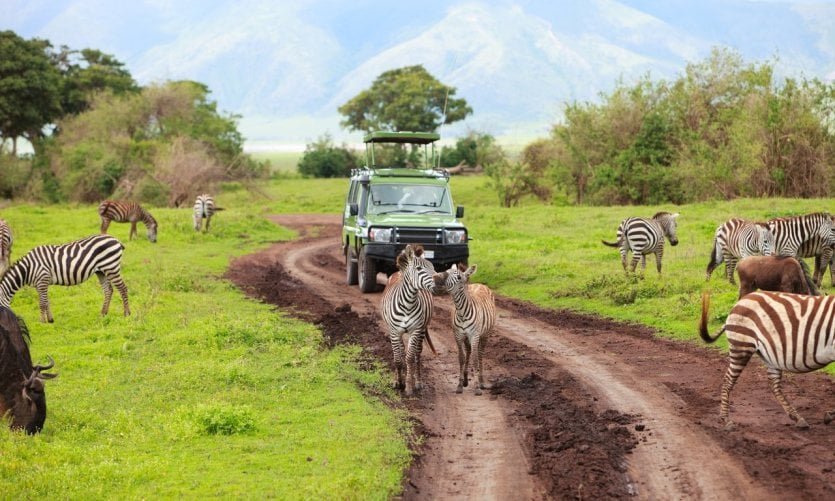 1- Etosha National Park, Namibia
Head to Namibia for an incredible safari in one of the most unique wildlife reserves. The Estosha National Park is located on a huge salt pan. 1/3 of the territory is open to travellers, who discover a simply exceptional ecosystem. It should be noted that although the land is dry for a large part of the year, the rainy season nevertheless forms charming little oases. It is in these desert landscapes that one is lucky enough to admire animals such as lions, zebras, elephants, impalas, giraffes and for the luckiest, black rhinos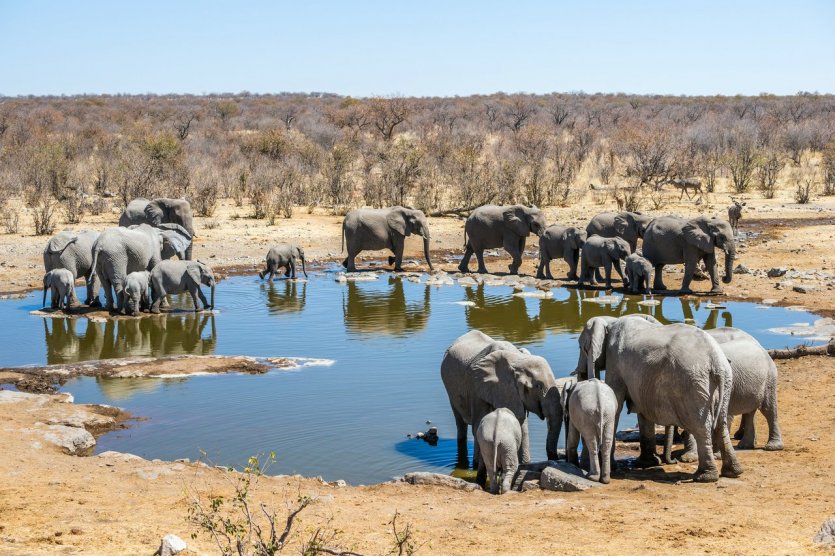 2- Kruger National Park, South Africa
Kruger is the largest wildlife park in South Africa. It is an ideal destination for all those who dream of watching the Big Five up close: lion, elephant, buffalo, black rhino and leopard. On a territory of 20,000 m², you can also take pictures of cheetahs, giraffes and crocodiles. In total, nearly 150 species of mammals. To be sure to benefit from pleasant weather, it is advisable to leave from May to October. So ready to fulfil a child's dream and set off to tell the tale of breathtakingly beautiful wildlife?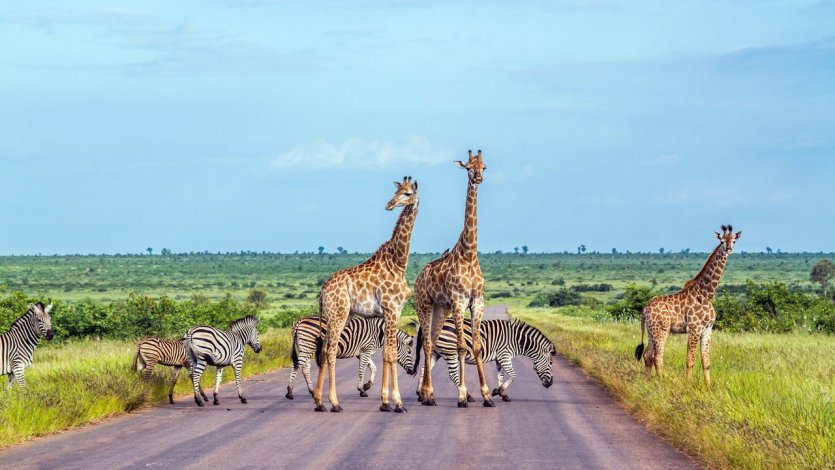 3- Ranthambore National Park, India
If the evocation of a safari often makes one think of the immense regions of Africa, there are in fact other continents where this practice is practiced. Ranthambore National Park is located in Rajasthan, India. For the history, it is important to know that the place was once a private hunting reserve for the maharajas of Jaipur. Today, the territory welcomes explorers from all over the world wishing to go to meet one of the most splendid animals on the planet: the tiger. There are also 40 species of mammals, nearly 320 species of birds and about 30 species of reptiles. Sublime!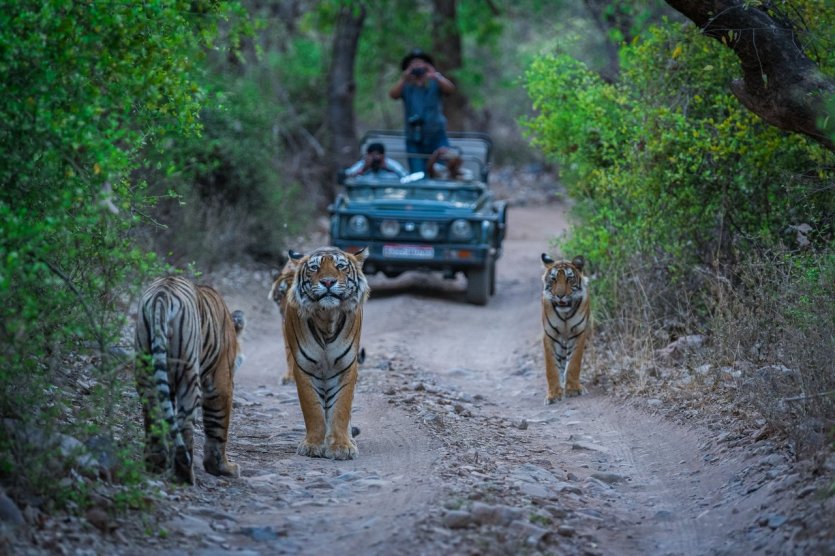 4- Wilpattu National Park, Sri Lanka
Let's stay in Asia and head for Wilpattu National Park. Larger than the Yala National Park, it nevertheless welcomes fewer tourists and therefore offers a more intimate and confidential setting for a safari. The landscapes are superb with green forests, water bodies where animals come to refresh themselves and dirt roads. The park is famous for its leopards, but you can also cross the road of buffaloes, macaques, elephants and bears. Don't forget to look up or scan the tree branches for colourful birds and eagles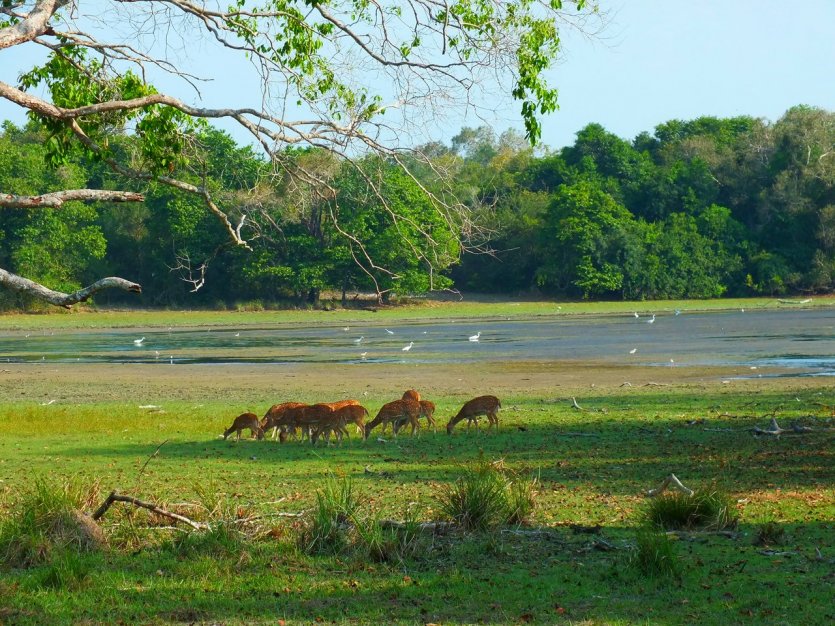 5- South Luangwa National Park, Zambia
It is advisable to schedule a safari in the South Luangwa National Park between April and November to take advantage of good weather for long expeditions. The forests are then dry before becoming green and lush during the rainy season. The Luangwa River and its tributaries flow through the national park and are a source of life for the local flora and fauna. It is a pleasure to observe mopane trees and majestic baobab trees. The concentration of animals is one of the highest in Africa. It is therefore necessary to open your eyes at every moment to see hippos, crocodiles, lions, antelopes and other zebras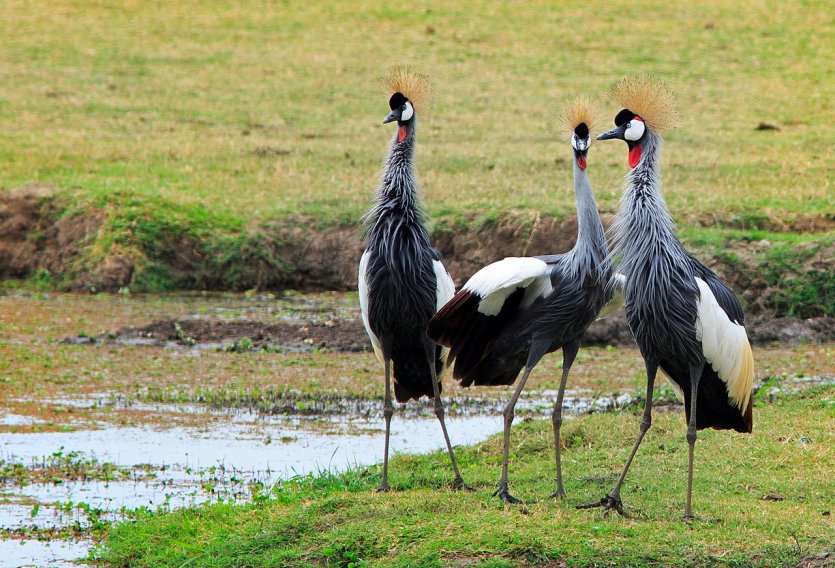 6- The Masai Mara Reserve, Kenya
Even if it is world famous and therefore very popular, the Masai Mara reserve remains one of the most beautiful places to go on safari in Africa. October-November and February-March remain two periods to be privileged to benefit from a lesser frequentation. The landscapes are composed of vast plains of grassy savannah where herbivores such as antelopes, wildebeest and buffalo have made their home. Giraffes and elephants prefer to roam the wooded areas when a cheetah can often be seen in the tall trees along the rivers. As for lions, they are everywhere! It is in the Masai Mara that the most important animal migration still takes place.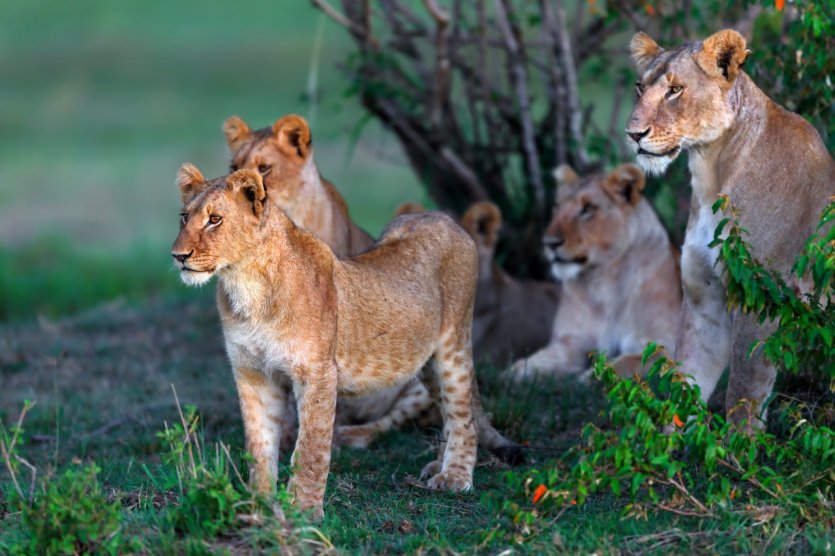 7- Lauca National Park, Chile
Classified as a biosphere reserve by UNESCO, Lauca National Park is one of the best places to go on safari in South America. By car or on foot during a trekking tour, the territory is a compendium of beauty and promises to amaze visitors. We like to take the time to admire the landscapes composed of high peaks and snow-capped volcanoes. Not forgetting the lakes of the Altiplano, which also offer a memorable spectacle. On the animal side, we go there to see foxes, llamas, pumas, vicuñas, rhea and Andean condors. A tip for observing wild animals: get up early in the morning!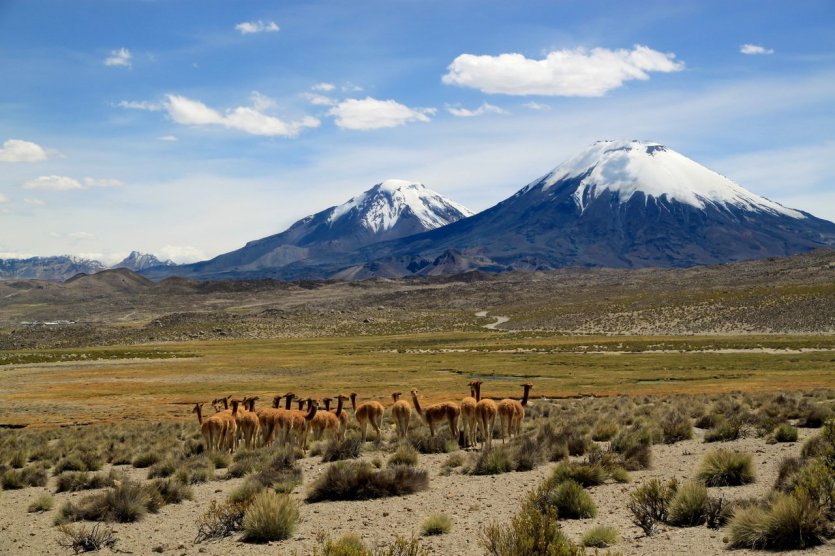 8- Bwindi Impenetrable Forest, Uganda
Mysterious, dense, the Bwindi Impenetrable Forest is a 331 km² primary forest, tropical and humid. This omnipresent humidity can be explained by the fact that no less than five rivers have their source there. There are also about 160 different tree species. This UNESCO World Heritage site is a delight for primate lovers, as the area is a sanctuary for chimpanzees and gorillas, who reign supreme. In the south of the park, herds of elephants and antelopes can also be seen. Globally, hundreds of mammal species coexist with numerous birds and butterflies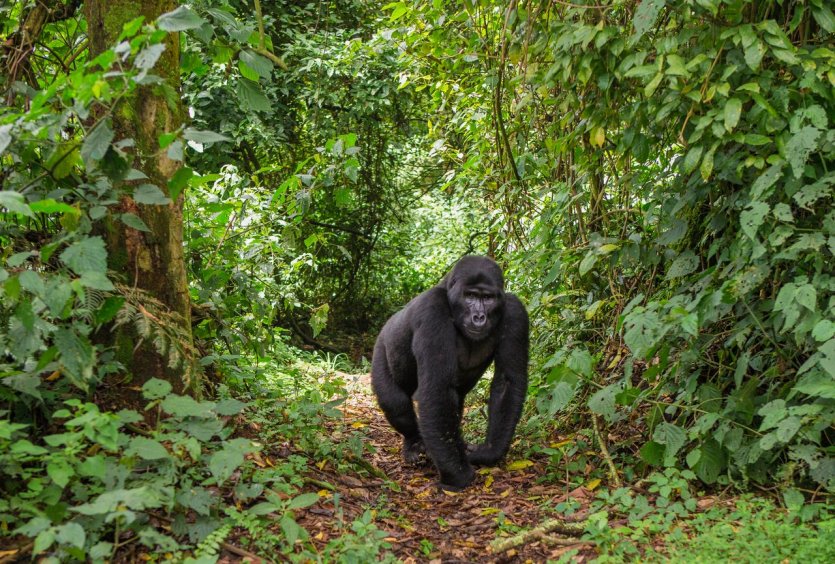 9- Yala National Park, Sri Lanka
Created in 1938, Yala National Park is the preferred destination for those wishing to go on safari in Sri Lanka. Its landscapes are splendid and consist of brackish lagoons, lakes and dry forests. The park is home to an extremely rich and diverse fauna. There are macaques, buffaloes, elephants, reptiles, beware of those who are afraid of them, as well as many birds. The star of the place is none other than the leopard. But beware, making a safari does not guarantee to see him. To see it, it is recommended to look at the branches of trees and large boulders.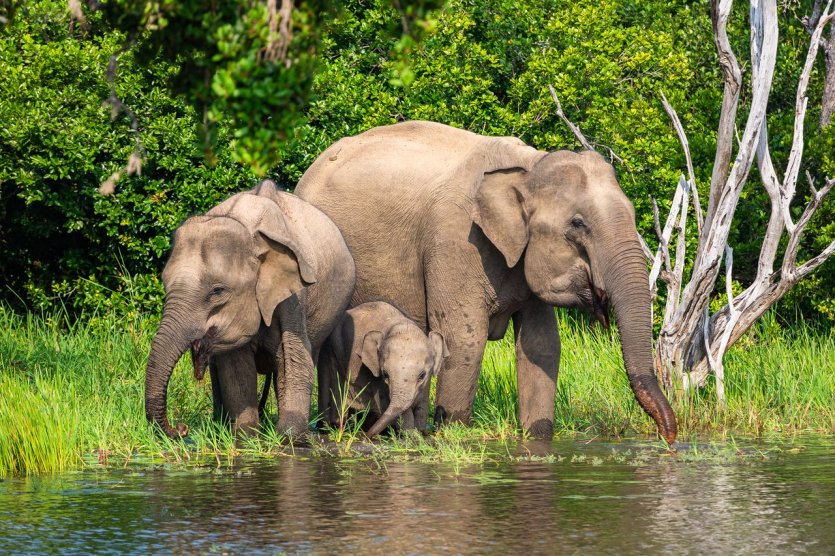 10- Ngorongoro Crater, Tanzania
To experience an original safari, it is advisable to reach the Ngorongoro Crater in Tanzania since the expedition takes place in an exceptional setting, that of an intact and perfectly round caldera where no less than 25,000 mammals live on an area of 260 km². An impressive density for the largest concentration of wild animals in the world! It is during the dry season that the concentration is maximum, but a safari is magical all year round. Between the savannah, volcanic rocks, vegetation and animals including elephants, lions, wildebeest, black rhino, zebras, flamingos and hippos, everything comes together to live a unique moment.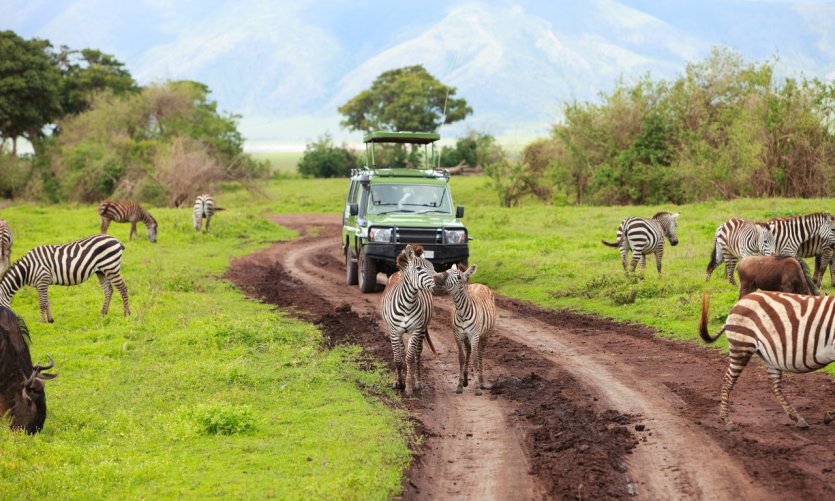 Learn more about Yala Ruhuna National Park