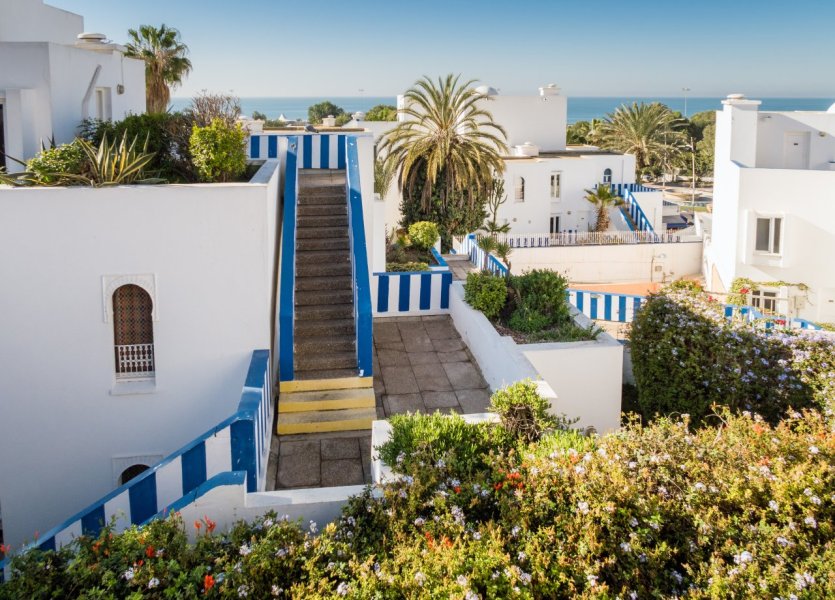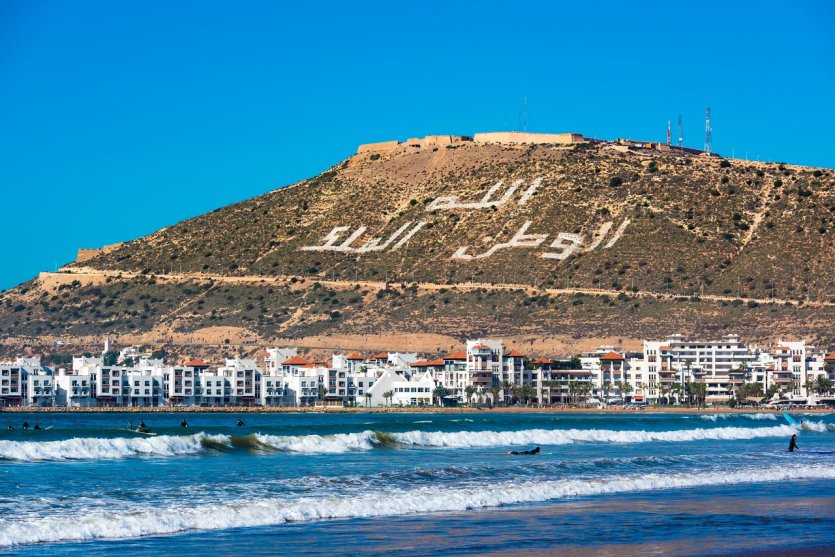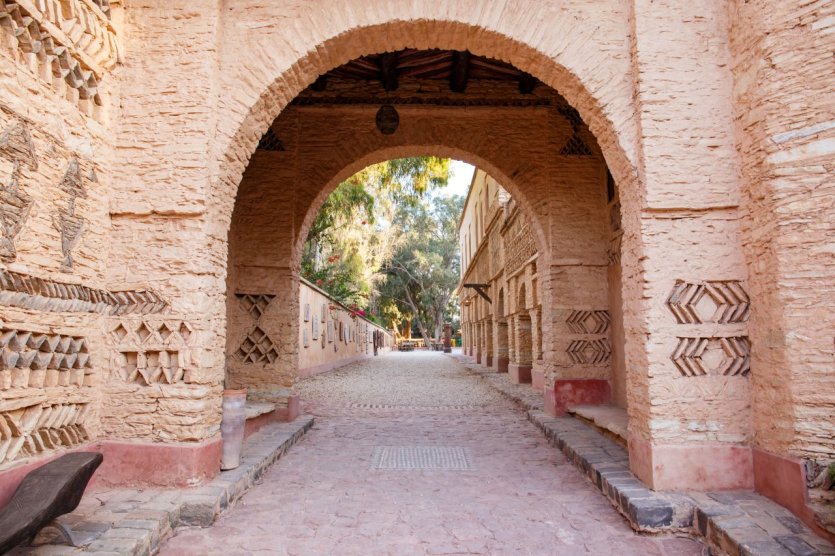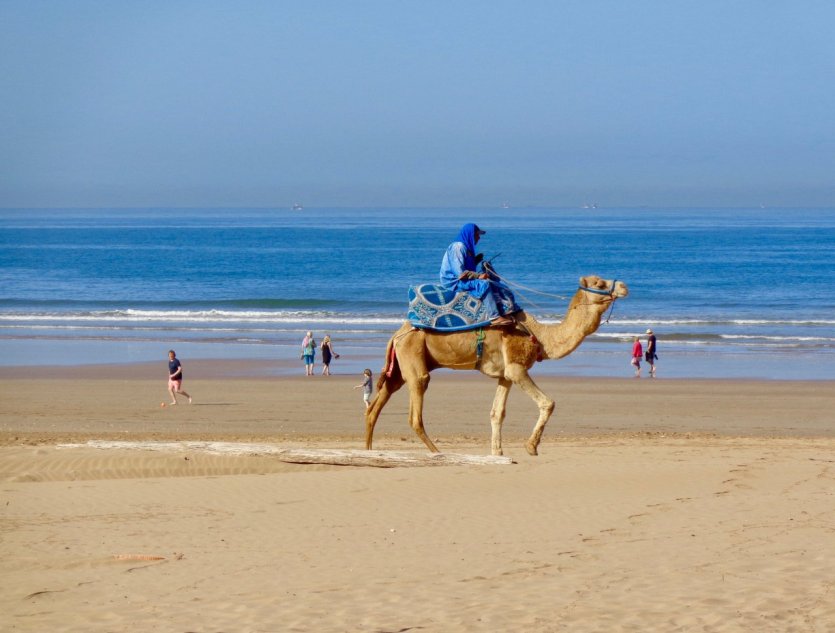 300 days a year... that's the average amount of sunshine in the city ofAgadir. If you add to this attractive climatic data a magnificent beach several kilometers long in a crescent moon shape, in a bay sheltered from the wind, you will have a clear vision of what awaits you in one of the most important tourist centers in Morocco. And an ideal spot to plan your vacation!
An easy trip to organize
Agadir is located only 3.5 hours from Paris and has a pleasant, temperate oceanic climate. Most of the inhabitants speak French and the city has many services. Staying in Agadir means finding the comfort of all the big European cities. After the earthquake that devastated the city in 1960, the Moroccan authorities decided to develop a modern city resolutely oriented towards tourism. The quality of accommodation and catering is on a par with the world's greatest tourist destinations. Hotels, riads, guest houses... the offers are adapted to all budgets. As far as restaurants are concerned, the price of a tagine or a brochette/salad dish in a small restaurant is very cheap
An exceptional welcome and an outstanding cuisine
Moroccans have an outward-looking culture. Every day, men meet on the terrace of a café, women discuss at length on their doorstep, at the dairy or during a trip to the hammam! Rarely will you go for a walk without being offered a cup of tea in the shade of a gargote. Amazing conversations await you about culture, traditions, customs... The warmth and the sense of welcome are one of the specificities of Morocco and its greatest asset!
Just like its cuisine! Moroccan cuisine is known all over the world and it is not for nothing. Those who like tasty mixtures of spices and sweet and sour dishes will be served! It all starts at breakfast where you will usually have the pleasure of tasting wheat cakes, harchas, and pancakes, msemmens and beghrirs, accompanied by delicious date and orange jams. For lunch, why not opt for a succulent tajine with beef and prunes, a lemon confit chicken or a good chicken pastilla with almonds? If it's Friday, opt for couscous. Finally, you will easily find harira or hssoua soups as well as a variety of salads for the evening. All hotels, concerned with the comfort of their guests, offer a varied international cuisine. And then, the Moroccan meal is a feast and a show. During large meals, countless dishes follow one another, accompanied by unusual perfumes and colors.
A culture between East and West
For thousands of years, Morocco has been and remains a crossroads of cultures. Gateway to Europe and the Maghreb, the country has a history made of mixtures: Berber, Roman, Phoenician, Almoravid, Merinid, Alawite, Portuguese, Spanish, French, etc. invasions. All of them have contributed to forge the Moroccan identity of today. Traditional souks, Portuguese constructions, buildings made by great European architects, the country offers a rich panel of visits that one never tires of (re)discovering. Just like Agadir which has many points of interest, between beach, medina, old kasbah and museum.
Activities and excursions in spades
When it comes to activities, there is no time to get bored when you set down your luggage in the pearl of the Moroccan Atlantic. In fact, Agadir is today the main nautical center of the country, and attracts many amateurs of surfing, jet skiing, sailing... But Agadir is also the ideal place to relax, quite simply: the spas of the major hotels offer treatments whose mere mention of the name is enough to relax you! Unless you really want to adopt the local customs by going to the hammam. And Agadir enjoys a rare geographical location. Marrakech is only a few hours away by car. Essaouira, another well-known spot on the Moroccan Atlantic, exposes its rugged coastal terrain just a short drive north. The mountains of the Anti-Atlas are waiting for you... and the desert is within reach! Whether you're more interested in lounging by the sea, sports activities, a wellness stay, discovering Moroccan culture or the magnificence of the landscapes, Agadir can do it all at the same time!
Useful information
When to come? The temperature differences can be very large. Autumn and spring are ideal seasons to discover the city. In spring, the heat is not yet too stifling and nature is at its most beautiful.
Summer is often hot, but ideal for beach activities. In autumn, the days are shorter but the sun is still warm and offers a dazzling spectacle.
Getting there. The flight from Paris to Agadir takes about 3 hours and 20 minutes.
Find your flight at the best price - Compare
Rent your car at the best price - Compare
Useful information. To best prepare your trip.
AGADIR TOURIST OFFICE - More information on the site
Book your accommodation at the best conditions - Compare
Find a cultural or sports activity - Find
Get a quote for a customized trip with a local agency - Request a free quote