It was in 1962 that the Utah Beach Landing Museum was inaugurated on the very spot where American troops landed on June 6, 1944. In this splendid site of memory and history which retraces in 10 sequences the great events of D-Day, the opportunity is given to discover a formidable collection of more than 2,000 objects, which continues to grow over time, as well as testimonials, period equipment and vehicles. The five objects presented here will plunge you into the heart of a war that marked the entire world and inevitably changed the course of history. To discover these singular objects and their emotional charge, do not hesitate to go to the English Channel to travel back in time in the heart of the Utah Beach Landing Museum, built around an old German bunker, facing the sea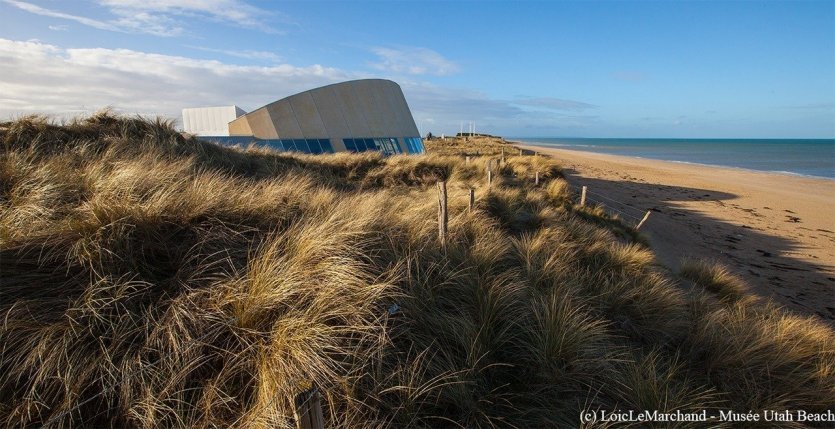 Louis Havard's prayer book
During the Second World War, every soldier in the U.S. Army received a prayer book in his equipment. It is not difficult to imagine that these books occupied a special place in the hearts of the soldiers, certainly seeing them as a symbol of their survival during their recollections. This is exactly what happened to Sergeant Louis Havard, a soldier of the 4th Infantry Division. During the fighting in the summer of 1944, he was shot and it was his prayer book, located in his jacket pocket, that saved his life. The bullet lodged in the pages of the book, protecting him like a shield. As you walk through the museum, you will have the chance to admire this book, which has remained intact since 1944, with its lower part damaged by the bullet.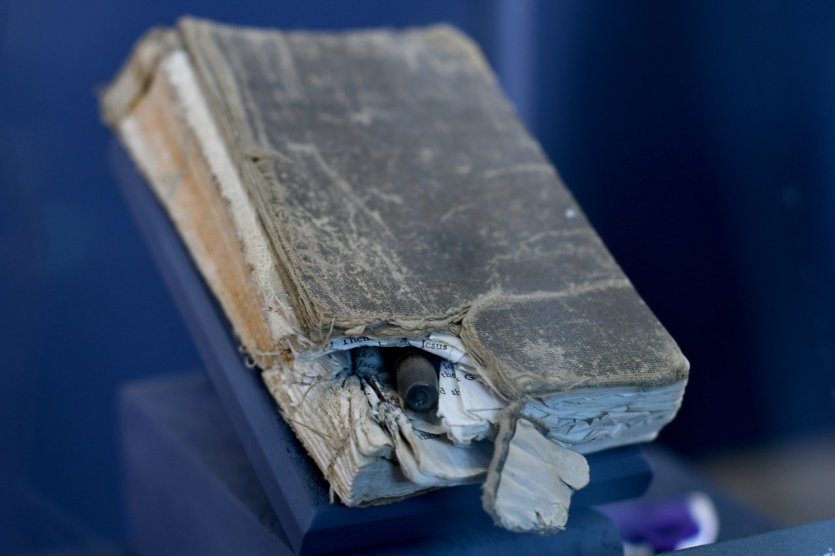 The evil boots
The discovery of a pair of German boots remains a special moment during the visit of the museum. These were worn by some soldiers during the conflict, especially the sentries fighting on the Russian front. Beyond their general appearance and their impressive weight, 1.5 kg each, it is their disastrous composition that does not fail to challenge visitors. Indeed, it should be noted that the felt of most of them was often composed of human hair taken from the heads of murdered Jews. As a reminder, nearly six million Jews died during the Second World War, including 2,830,000 in Nazi extermination camps.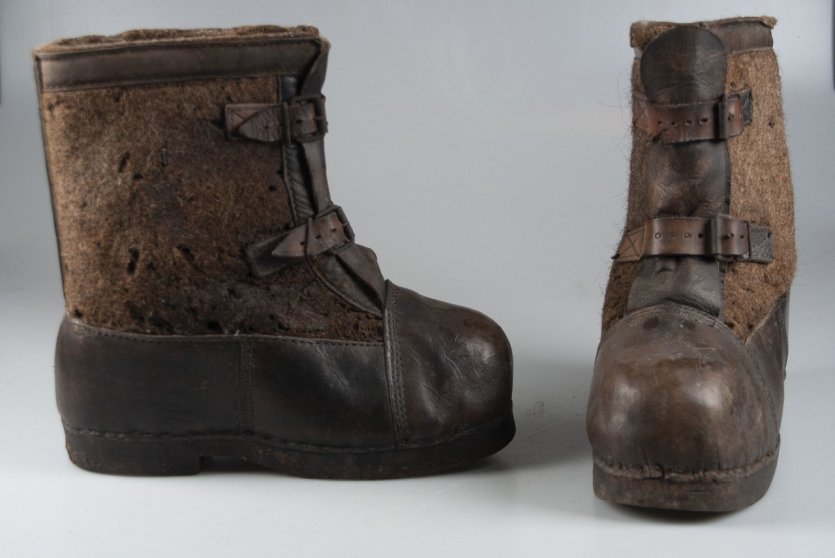 The star of the five plates
Five American sailors, William Vaughan, Elmer Stockton, William Shute, Warren Milard and Peter Fiordelisi embarked together on the USS Corry, a warship that anchored off Utah Beach on June 6, 1944. These five men formed deep friendships. Unlike other sailors on board, they were fortunate to survive the destruction of their ship, which was sunk by a German mine on the day of the Landing. To symbolize their friendship and survival, at the end of the war, they made this star with 5 branches each attaching its nameplate. It was during the 1970s that the museum was fortunate enough to receive a gift from one of these former sailors, this precious object, a testimony to the tragedy of the USS Corry but also a symbol of the heroism of a group of friends.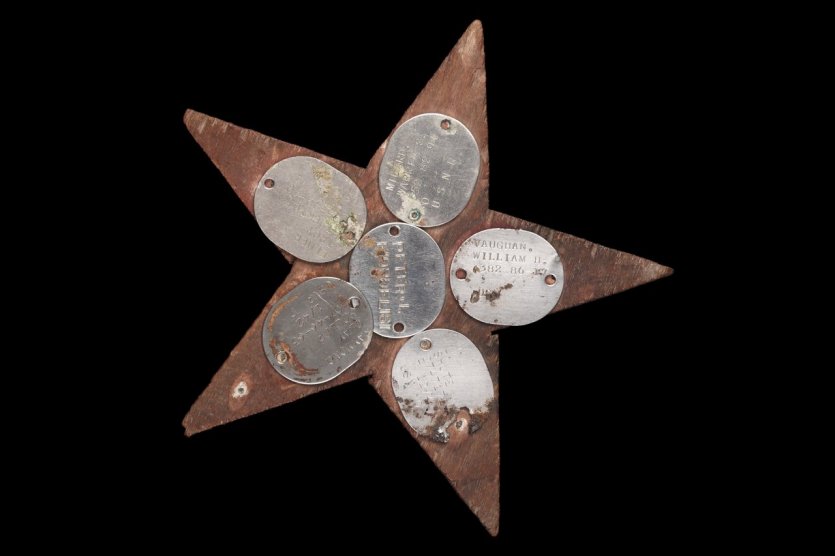 Sergeant Glen E. Gibson's watch..
Watches have the power to freeze time. Sergeant Glen E. Gibson's watch tells a memorable story. It was 5:45 a.m. on June 6, 1944, at Utah Beach when a German submarine mine struck one of the barges of the 70th Tank Battalion, which housed four amphibious tanks. After the explosion that took place 5 kilometres off the coast, only one man survived the catastrophe: Sergeant Glen E. Gibson. It is important to note that it was the intervention of these amphibious tanks, a new technique, that was one of the reasons for the success of the important military operation that took place at Utah Beach. A few years after the end of the conflict, the sergeant gave the watch to the museum, the same one he was wearing on the day of the attack, and whose explosion caused the hands to stop at 5:45 am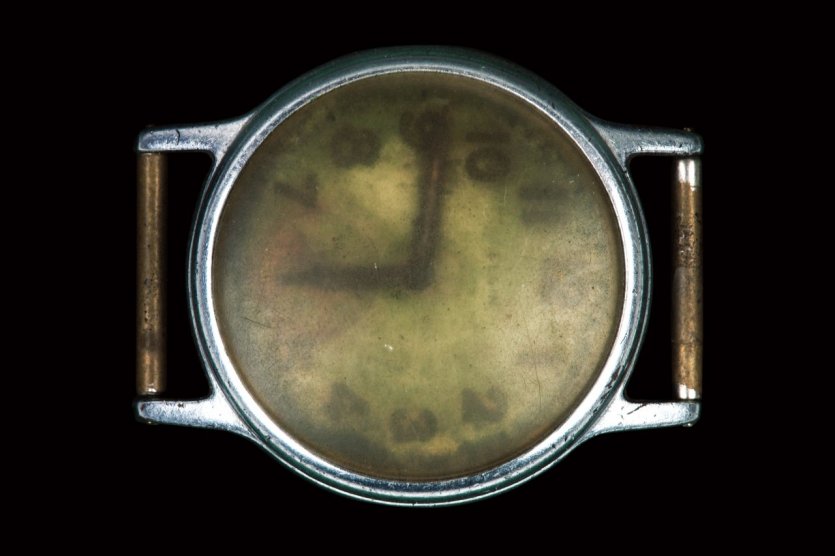 The first aid kit
The Utah Beach Landing Museum has this first aid kit in its collections. It is a copy of which the American nurses present on the battlefield were equipped. The wounds being indeed numerous, it was imperative to provide first aid to avoid increasing the human losses. In the first-aid bag, recognizable by the presence of a red cross sewn on top, were basic surgical tools, bandages, dressings, disinfectants, everything necessary to intervene as quickly and effectively as possible on the first wounds