Between the rugged coastline overlooking the ocean and the green valleys of northern Spain, a hundred kilometers from the French border, thrives the dynamic Bilbao, capital of the Spanish Basque Country, and its multi-faceted region: from the beaches of Sopelana, Mundaka and Gorliz to the protected natural areas ofUrdaibai, Gorbeia and Urkiola, surrounding the old city, with its 16th century buildings and avant-garde constructions. The city of the Basque coast is much less touristy than many regions of Spain, but it is enchanting because of its authenticity, its small fishing ports from another era, its mountain villages, but also because of the vigor with which the inhabitants perpetuate their traditions, with songs, dances and other large-scale popular games. The Bilbao travel guide invites you to immerse yourself in this unique Spanish culture, to which the Basque temperament has given its character, by exploring its ancient heritage, but also its very current one, such as the Guggenheim Museum of Modern and Contemporary Art, designed by Frank Gehry, whose opening in 1997 generated an impressive dynamism that is still at work today. Finally, it's hard to talk about Bilbao without mentioning its love of good food: pintxo bars are to be found in every neighborhood, not to mention the bodegas where exceptional wine macerates. The city is also home to some of the best restaurants in the country. But the real wealth of Bilbao, a cosmopolitan Spanish city, is undoubtedly its friendly, pleasant people, always ready to party. Have a nice trip!
When to go to Bilbao?
When to go to Bilbao? To know when to go on vacation in Bilbao, it is a good idea to find out about the tourist seasons that punctuate the year. The high season corresponds to Holy Week, public holidays and summer on the coast. In addition, during important festivities, such as the Semana Grande in Bilbao (around August 15), prices are the same as in high season and sometimes even higher, due to the large number of visitors that they attract. The hotels are often fully booked several months in advance. The low season corresponds to the slow months, generally from the end of October to mid-March. The mid-season (optional for many hotels that divide the year solely between high and low season; in this case, the mid-season months are considered "low season. The months in which tourist activity is more moderate, despite the mild climate: March, April (except for Holy Week, of course), May, June and September. These months are certainly the best time to visit Bilbao: pleasant climate and no tourist saturation.
Weather at the moment
Weather all year round
Bilbao's weather depends on its oceanic climate and is therefore the opposite of that of the sunny coasts of Andalusia on hot days. Precipitation is frequent in the fall and spring, while winters are relatively mild (average 8°C). In summer, the average temperature in Bilbao is 20°C, with some heat peaks in August.
Budget
From a global point of view, life in Spain is less expensive than in France. However, don't get too excited, because in Bilbao, some tourist places and hotels charge high prices, especially in the city center. However, prices drop significantly inland or in the small towns of Bizkaia. Generally speaking, restaurants, accommodation, shows, some consumer goods and all supermarket purchases are cheaper in Bilbao than in France.
Procedures
To travel to Bilbao, members of the European Union and citizens of Switzerland, Liechtenstein and Monaco only need a valid identity card or passport. Nor is a visa required for Canadians if their stay is less than three months in Bilbao and Spain in general. Don't forget your driver's license for car and motorcycle rentals.
Health
You are not at risk when travelling to Bilbao, if you know how to protect yourself from the sun! However, remember to check that your vaccines are up to date. To find out about the country's health situation and receive advice, do not hesitate to consult your doctor. You can also contact the Travel Medicine Society of the Pasteur Institute's medical centre at ✆ 01 40 61 38 62 (www.pasteur.fr ; section "International vaccinations, travel medicine") or visit the Cimed website (www.cimed.org), the Ministry of Foreign Affairs under the heading "Travel Advice" (www.diplomatie.gouv.fr/voyageurs) or the National Health Monitoring Institute (www.invs.sante.fr). Tap water is drinkable.
How to go to Bilbao? Our advice & tips
Organised trips

Going alone

Moving around
It is quite possible to use the services of a travel agency to arrange a tailor-made trip to Bilbao. This part of the Spanish Basque Country is not new in the catalogues of specialists and the links between France and Bilbao are old. Whether you opt for an all-inclusive stay (all-inclusive), a family holiday, a honeymoon or a thematic tour, you will certainly find it in the tourist catalogues.
Discover our selection of travel agencies for this destination
Average price of direct flights to Bilbao airport from France: between 75 and 200 € depending on the season. Please note that the price variation depends on the airline used and, above all, on the reservation deadline. In order to get the best rates, it is essential to book well in advance to compare prices. From France, you can also reach Bilbao by bus, train or even with your own car.
Bilbao's city center and historic district can be easily explored on foot or by bicycle, but it is also possible to cover larger distances using the city's public transportation system: the city has an efficient bus network and three metro lines and a funicular, which will delight travelers in Bilbao. Cabs run throughout the city day and night.
Prepare for your trip Bilbao
Transportation
Car Rental
Taxi
Tailor-made trip
Accommodation & stays
Find a hotel
Holiday rental
Services / On site
Book a table
Activities & visits
Bilbao travel inspiration
Pictures Bilbao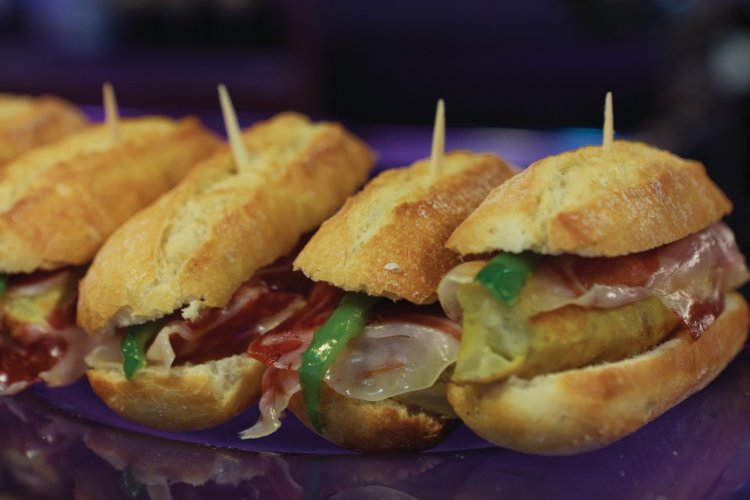 Philippe GUERSAN - Author's Image

COTTON CLUB BILBAO

TIENDA GUGGENHEIM

E. Moreno Esquibel / Teatro Arriaga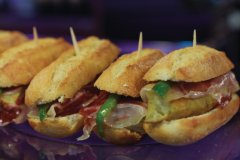 Discover Bilbao
Practical information