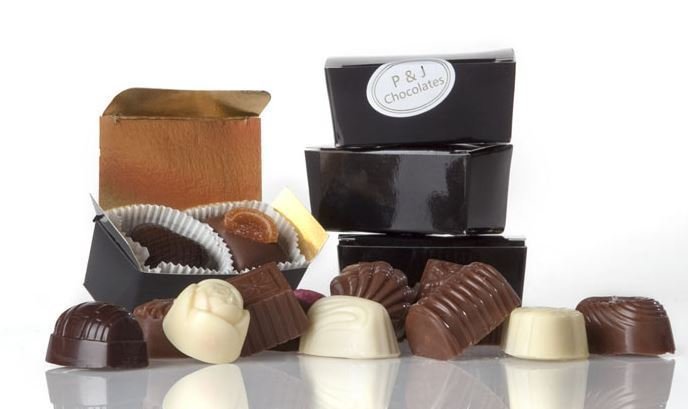 Live the experience in the heart of a chocolate factory! Jan, a colourful character, has created from scratch this chocolate factory in Ostend and Calais. Finally, quality chocolates at affordable prices straight from the factory. You are both a spectator and an actor in the chocolate business
P & J is also well known for its chocolate demonstrations and workshops for groups:
Depending on the audience, they can offer a chocolate demonstration / workshop tailored to the needs. This can vary between 15-30 minutes, this demonstration takes place in the shop of Snaaskerke .
Combine your visit to P & J's factory with a chocolate demonstration!
More info on this good map:P & J The Factory | Oostendse Baan 152 | 8470 Snaaskerke | Belgium | +32 (0)59 50 63 00 | [email protected]