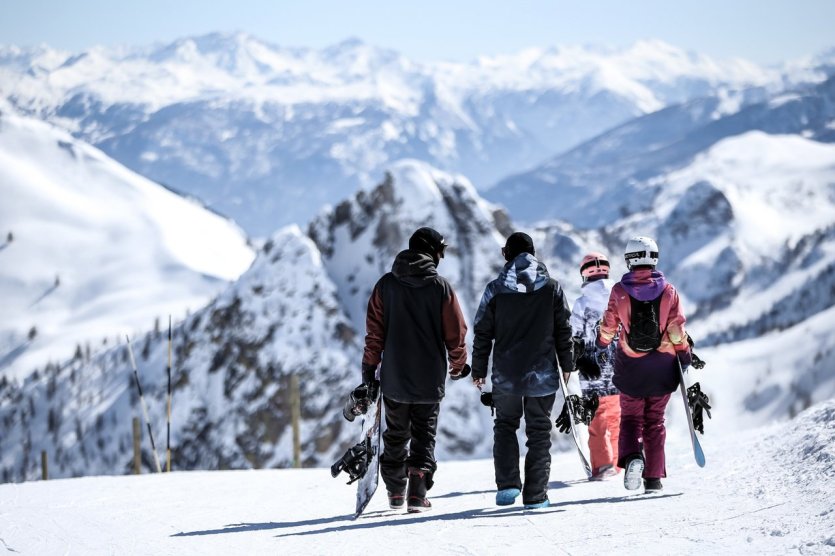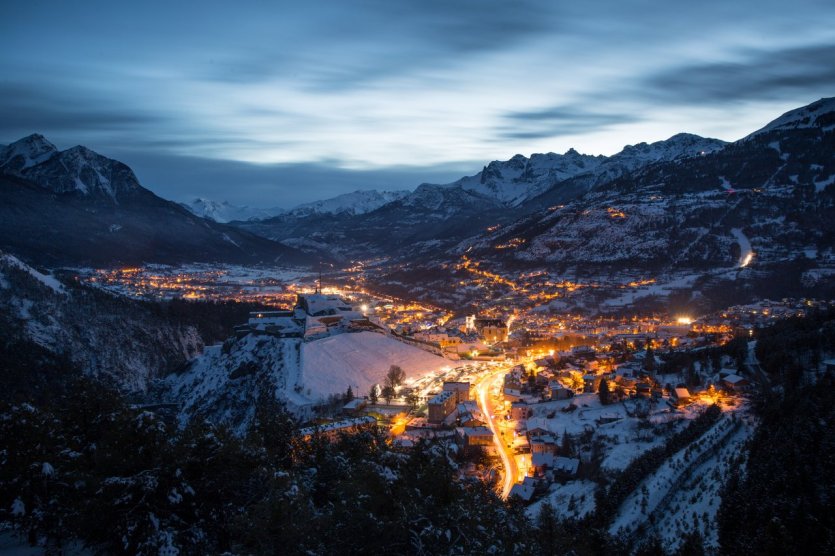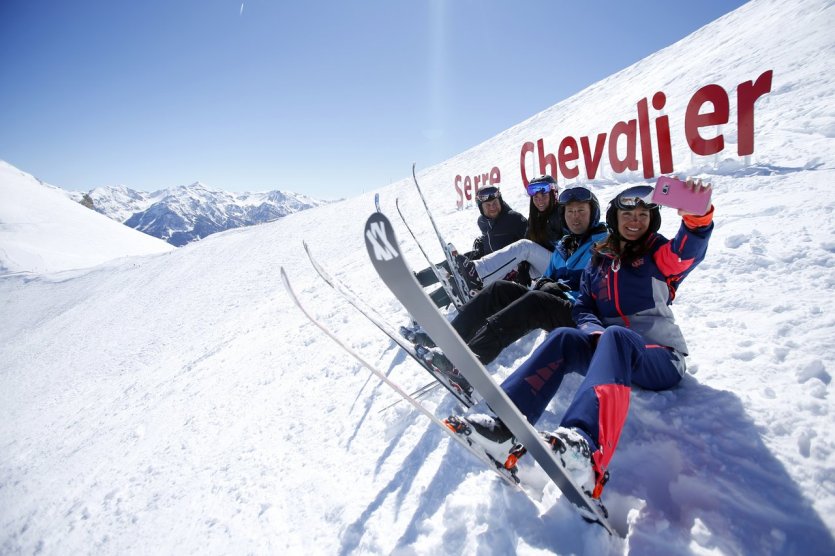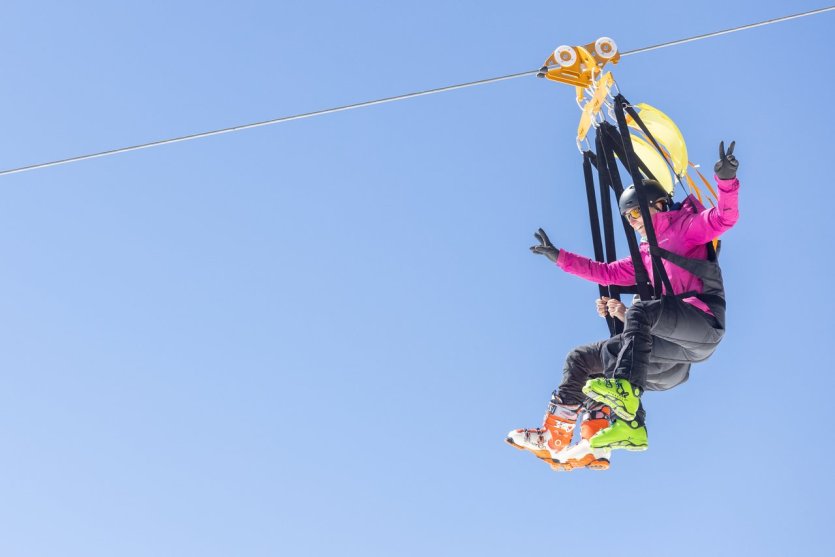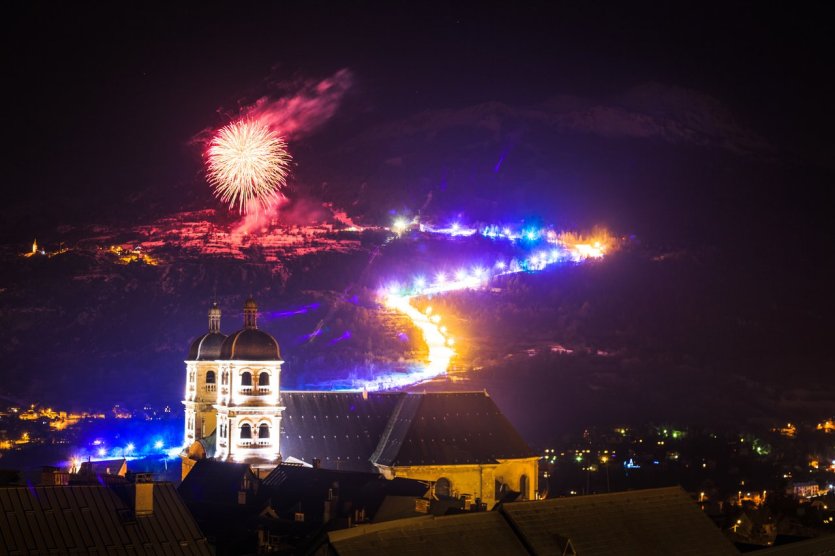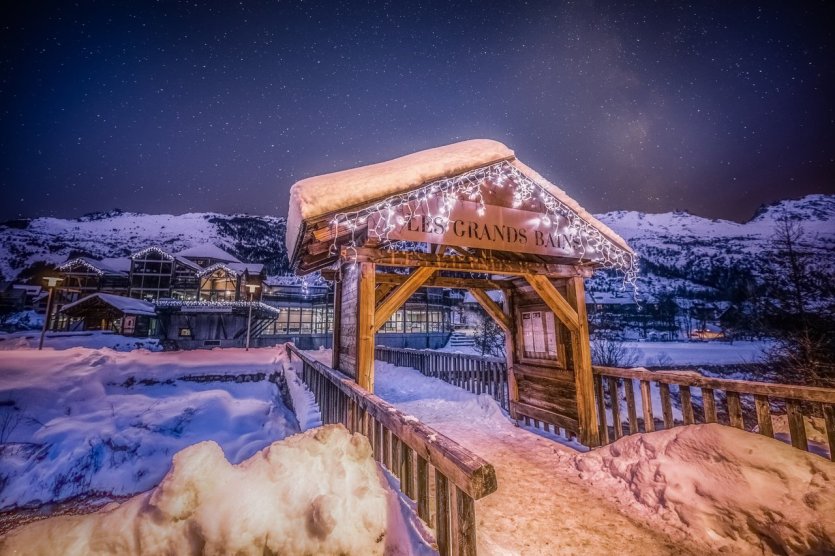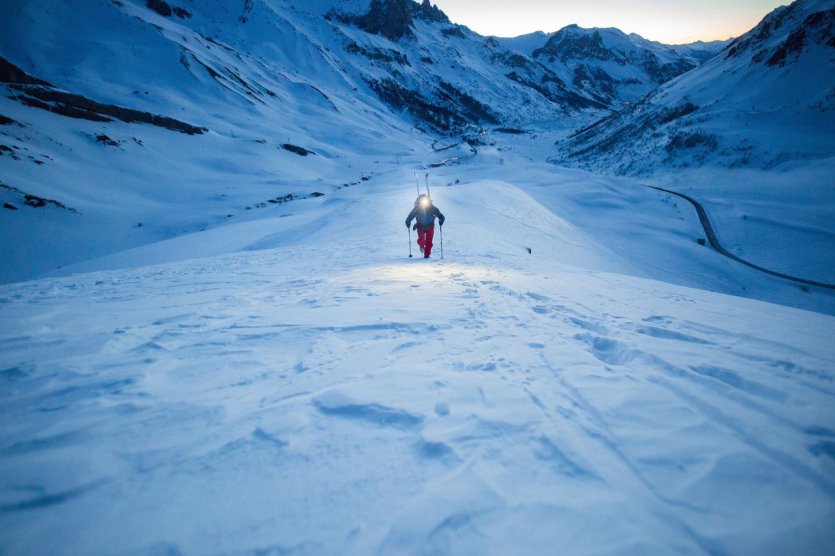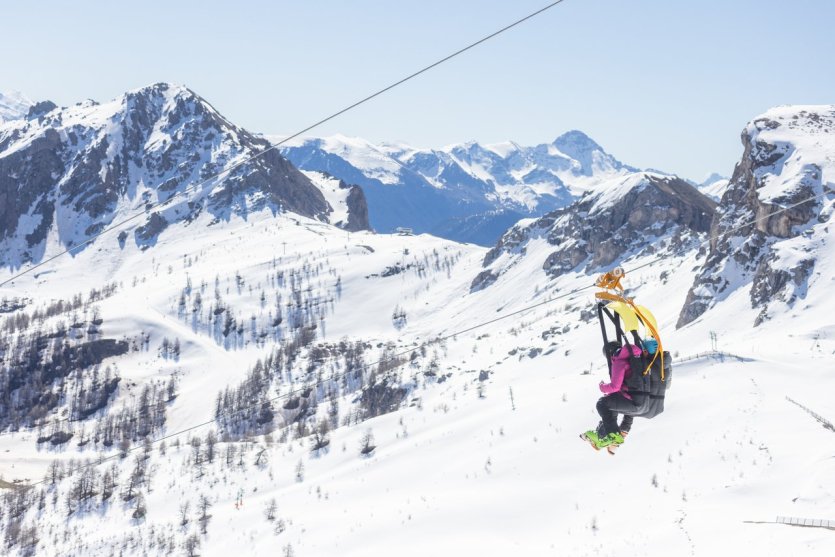 Serre Chevalier is the largest winter sports resort in the Southern Alps and is located near the Ecrins National Park. It benefits from a preserved natural environment in which mountain lovers can enjoy a wide variety of winter sports. Serre Chevalier Vallée Briançon includes several villages, hamlets and the incredible town of Briançon, which is on the UNESCO World Heritage list for its Vauban fortifications. Between two sessions on the snow, holidaymakers can therefore enjoy its remains, its monuments, as well as its abundant cultural life. Moreover, the whole resort is committed to offering moments of culture, leisure and well-being, not forgetting moments of perfect communion with an exceptional natural environment that it is committed to protecting.
Serre Chevalier Vallée Briançon, one of the largest ski areas in Europe
With 410 hectares of skiable area, Serre Chevalier Vallée Briançon in the Hautes-Alpes is a little paradise for winter sports enthusiasts. The area, which is one of the largest on the European continent, has 59 lifts and 81 runs for all levels, 80% of which are above 2,000m.
In Serre Chevalier Vallée Briançon, you can practice alpine skiing and snowboarding, but you can also go for superb cross-country skiing, dog sledding and snowshoeing, all in the heart of the enchanting Alpine landscapes. There is also a wide range of unusual and fun activities. The most courageous enjoy the giant zip line, snowkiting, while others take pleasure in descending a wide track in sledging or in setting off on a fatbike. For the youngest and the beginners, the resort of Serre Chevalier is equipped with areas dedicated to them.
Do you want to take care of yourself and feel good? Head for the Grands Bains du Mônetier, which offers pools with naturally hot water at 44 degrees, a spa and massage and treatment sessions. In Serre Chevalier, the setting is ideal for exercising, relaxing and rejuvenating.
If Serre Chevalier Vallée Briançon is a ski resort like no other, it is also for its desire to preserve its natural environment. At a time when it is more than important to act to protect nature, the resort is multiplying initiatives to reduce its environmental footprint: by providing visitors with hybrid shuttles to move between the communes, by collaborating with animal protection associations, but also by producing its own electricity thanks to three renewable energies: photovoltaic, hydroelectricity and micro-wind turbines. Choosing Serre Chevalier for your mountain holidays means choosing more responsible tourism!
Discovery of Briançon and cultural events
Serre Chevalier Vallée Briançon is proud to offer its visitors the opportunity to stroll through the highest fortified town in France. Briançon, a Town of Art and History, is a destination of choice for architecture lovers, who start by marvelling at the incredible Vauban fortifications, listed as a UNESCO World Heritage Site since July 2008. The ramparts are crowned with forts with a long history: the Salettes, the Three Heads, Fort Dauphin and Fort du Randouillet. The architectural marvels of the Asfeld bridge and the Communication Y are also worth mentioning. Strolling through Briançon is also pleasant to admire its houses with colourful facades and its charming squares, such as the Place d'Armes. The collegiate church Notre-Dame, another monument not to be missed, whose plans were created by Isaac Robelin and modified by Vauban, shines as much by its exterior architecture as by the beauty of its interior decorations. The Pope's house, the Temple's house, you should not hesitate to open your eyes wide in each part of the city to see treasures. And then, a stay in the resort of Serre Chevalier is also an opportunity to discover the atmosphere that prevails in its other municipalities that are Monêtier-les-Bains, Saint-Chaffrey-Chantemerle and La Salle les Alpes-Villeneuve.
As for culture and entertainment, they are in full swing during the winter season and there is something for everyone. This winter, Serre Chevalier Vallée Briançon is celebrating the 80th anniversary of the inauguration of its cable car. This is an opportunity to offer a rich programme with concerts, shows, ski shows and other pyrotechnical events. Each commune in the valley will have its own highlight to mark the 80th anniversary of the resort. First of all, on December 21st in Chantemerle-Saint-Chaffrey, the festivities will start. Then, during the February school holidays, there will be a "Show under the stars" in Briançon on 8 February, an MRadio Live concert in Chantemerle on 17 February with some expected headliners, then a DJ set with the artist The Avener on 24 February at the Salle les Alpes-Villeneuve. The fairytale show "Fadaria des eaux" will be held on April 17th at Mônétier-les-Bains.
Book your stay in Serre Chevalier by clicking here.