Jona SANPO Tokyo
Sylvain GRANDADAM
Pusa10
D.R
Dan Hanscom - Shutterstock.com
Kulit Na Nakorn - Shutterstock.com
Author's Image
KPG_Payless - Shutterstock.com
Yukiko Yamanote - Iconotec
Sylvain GRANDADAM
Every time has its history, but no history can continue as much as in Tokyo. Between ancestral temples and modern skyscrapers, the capital of Japan is in perfect balance between past and future. But this balance is not only architectural, it is also in myths. Place to love and loyalty with legendary dog Hachiko ╩, or switch into a world of vengeance and honor with the 47 ringins. In this vortex of opposites, contradictions, it is hard to find its place and know how to apprehend this new world. Because Tokyo alone can form a world. A huge city with more than 13 million inhabitants, it is full of secrets. Japanese metropolis is difficult to seize. It is only a corner away from its achievements, whether it is lit or extinguished from small streets. Yes, you're going to lose, but you'll discover another world and know, maybe part of yourself.
Tsukiji Fish Market
This is the largest fish market in the world! Every day, more than 50,000 people come to buy it. However, it took little for tourists to be denied access. In 2008, Tokyo City Hall banned access to tourists, but returned to its decision in 2009. Discretion is therefore required to keep this place accessible to future foreigners! To fully taste the atmosphere of this place, you will have to come early and, of course, walk between the displays. You will see the sale of fish to the crib, except that of bluefin tuna that is forbidden to the public. Among the tides of crustaceans are several truly delicious sushi bars! It's even an essential culinary step in Tokyo! One of the best addresses is Daiwadzushi, which offers several formulas between 2,000 and 3,500 ¥. The Rokumeiken is one of the cheapest and sushi, with its light gray blue. Advice, don't wait 12.30 hours to get to the table!
Senso-Ji Temple
One of the oldest temples in Tokyo. Built in 628 by three sinners, the legend says that they would have found in their net a golden statue of the divinity Kannon, the goddess of compassion. So to protect this property, they would have created this building. Today, the statue of the goddess remains invisible to us. Many events destroyed this place, but it was always rebuilt. The main entrance is south and is protected by two guards, Fujin, god of the wind, and Raijin, god of thunder. On your way, you will cross a huge lantern of red paper, a place that tourists love for souvenir photos! During your steps, you will arrive in front of a huge leather centerpiece. The smoke that emerges is used by the faithful to purify and endure many therapeutic virtues. Many buildings take place around this place, including a monastery, the Denbō ≡ in, and a pagoda, the Gojunotō.
The Statue of Hachikô

This square near Shibuya Station has become a meeting place for the people of Tokyo. It may appear at first rather ordinary, but the statue paying tribute to Hachikô and its history will probably make you change your mind. This dog is probably one of the most famous in the world thanks to American film Hatchi. Every day, Hachikô accompanied his master at Shibuya station and returned to him alone. But one day, Hidesaburō ̱ Ueno, the master of Hachikô, died following bleeding during his working hours. Despite his death, he continued to visit the station day after day to wait for his return… This wait lasted almost 10 years until the death of Hachikô ╩. This real story emulated Japan so strongly, that many tributes were created for Hachikô. Today, the symbol of loyalty and loyalty in Japan is called Choken, the faithful dog. Some of his remains are buried near the grave of his long-awaited master.
Sengaku-ji Temple 
This temple was founded in 1612. It is famous thanks to the history of the 47 ringins and has been adapted many times on the screens. This historical fact, dating back to 1701, began with a blade of katana out by Naganori Asano in the palace of the shō pro gun palace. This is a serious mistake for the time. He was punished by being removed from his status. He lost all his property, including his land. This led to the loss of 300 of his samurai. No longer a leader, they became mercenaries. One of them took the decision to avenge his master and recruited 46 other samurai. They waited 2 years for revenge. After the decapitation of the maintainer, they put his head on the grave of their master, Naganori Asano, located in the gardens of the temple of Sengaku-Ji and committed suicide on it. Only one rechapa to this terrible spell, Kichiemon Terasaka, was pardoned by shō pro gun. Since then, every December 14, pilgrims have come to bloom the graves of the 47 rō ̱ nins in the temple.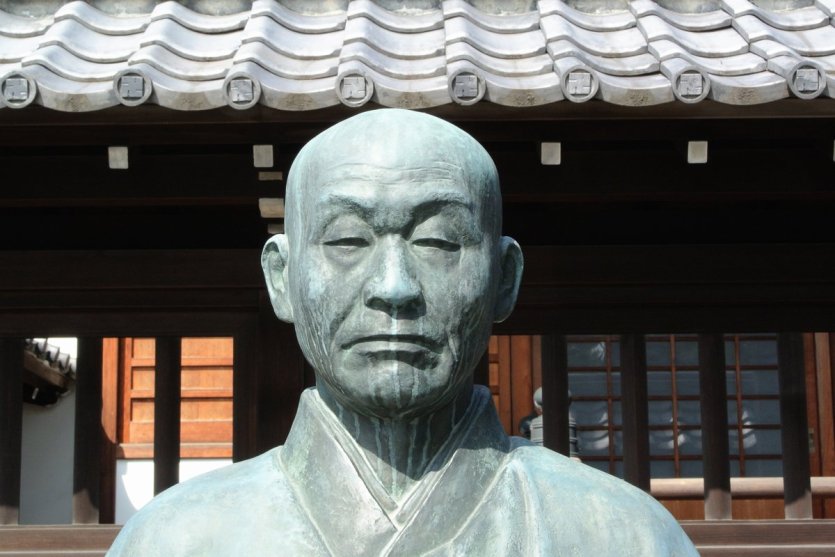 Imperial Palace 
He was once one of the largest castles in the world. Today he doesn't have his past, but he can be a relaxing stop! Located in the heart of Tokyo, it is a veritable greenery surrounded by concrete. You will only be able to return there on December 23, the date of birth of the emperor, and January 2, the official day of the presentation of the wishes. However, you can observe the ramparts and bridges overlooking the moss, but also the Eastern Garden. Located near the Porte-mon gate and with an area of 21 ha, you can contemplate the foundations of past buildings, including the dungeon of the old Shogunal Palace destroyed by fire. A stop at the Ishibashi Bridge is necessary! It is one of the most visited tourist places in Japan! In the spring, a walk around the palate of the Imperial Palace is an opportunity to observe beautiful cherry trees in bloom. To add a romantic side to your getaway, you can rent a boat!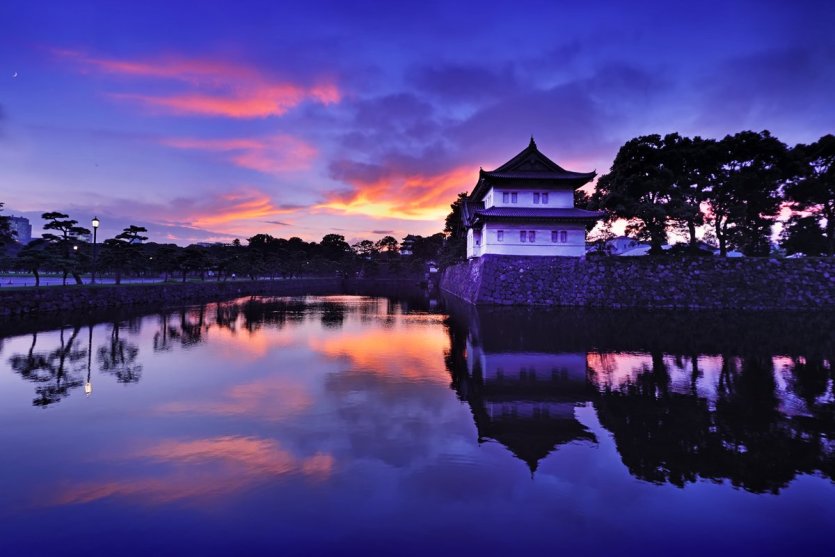 Shinjuku

Shinjuku is one of Tokyo's most animated neighborhoods. Here, more than 107 different nationalities live together! It includes most Japanese stores, but also the head offices of several international companies. At the very beginning of its history, this neighborhood was considered the suburbs of Tokyo. But Kantō's earthquake of 1923 paradoxically created a gain of interest for Shinjuku. Indeed, this area is one of the least sensitive to earthquakes. This justifies the large number of skyscrapers in this district of Tokyo City. The right plan will be to visit the Tokyo Metropolitan Government Headquarters called Tokyo City Hall. Considered the largest mayor in the world; Enjoy free access to the city observatory to enjoy spectacular views of Tokyo! At night, you can travel to Shinjuku as in daylight! In fact, many huge luminous signs illuminate the neighborhood!
Tokyo National Museum
Created in 1871 within the Ueno Park, it is the largest museum in Japan. Extending over 10 ha, it is full of treasures of inestimable value. Four major buildings comprise it: the Honkan, Heiseikan, Tō ˇ ¥ yō ♂ ¥ kan and the Hō ♀ ╚ ryu ╚ ji Homotsu Kan. The latter houses the works of H ª ōryu-ji, a Buddhist temple considered the oldest wooden construction in the world. There are impressive sculptures, masks and many objects. Being incredibly large, you will need a lot of time to visit this museum. If there was a choice to make in this vast space, it would be the Honkan building. Japanese art is beautifully represented there. Indeed, it houses the largest collection of traditional Japanese art. The Tokyo National Museum also has artifacts from all over Asia: Khmer sculptures, Indian miniatures or Korean Buddhist statues. A journey throughout the history of Asia in one place!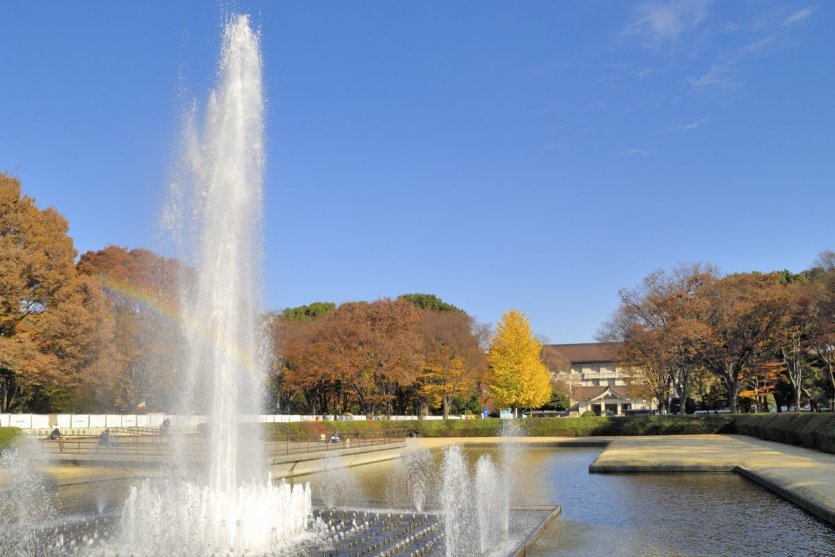 Meiji-Jingu Sanctuary
This sanctuary is one of the most popular in Japan. Located in the heart of a gigantic park, each tree is a gift from a Japanese citizen in honor of former Emperor Meiji. He marked his time because he pushed Japan to open up to the world. He also reformed Japan's political system by creating a parliament of elected representatives and a constitution. As a sanctuary, it will be necessary to respect certain uses as purifying his body with water. You will receive more information by clicking here. When you enter the park, you will cross a huge wooden torii, then you can stroll through the park and inspect the different structures: a museum, a music and dance room, etc. We will also offer you waka, a kind of Japanese poetry, composed by the emperor and his wife. The surprise can be great in view of some trees where wishes hung on their branches hang. Do the same! Maybe they'll be granted!
Sumo Sumo Tournament
Literally translated, sumo ╩ means "strike each other". This battle sport is typically Japanese and remains in our memories thanks to the atypical template of these wrestlers! Originally, these battles were dedicated to the gods. The aim was to promote good harvests. Today, this sport is no longer so popular, but there is still an unavoidable event for all the curious Japanese culture! When buying your tickets, try to get the best places in the north and south. You will have the best view! Of course, the price is more expensive… If you absolutely want to attend one of these duels without mistreating your wallet, you can arouse binoculars and take the remote squares of the ring. Book your tickets well before the duel date, the tickets leave very fast!
The must will be to attend the national championship at Ryogoku Kokugikan. It takes place in January, May and September. For those who do not have this opportunity, university meetings take place for the rest of the year.