Located in eastern Spain, on the shores of the Mediterranean, Valencia has decided to regain some of its former influence, in particular through an ambitious urban policy, including the development of a 10 km green flow on the former bed of the Túria river, but also the construction of the City of Arts and Sciences, designed by Calatrava and housing a state-of-the-art planetarium and aquarium, now the city's emblem. Although resolutely looking to the future, Spain's third largest city (after Madrid and Barcelona) is not neglecting its illustrious past. Valencia's tourist guide will guide you to Lonja da Seda, a trading post where the price of silk was negotiated a few centuries ago (classified by UNESCO), but also to the Water Court, whose members have met every Thursday for over a thousand years, in front of the imposing cathedral. How to evoke Valencia without mentioning the celebration, which is almost a way of life here. In this respect, the fallas are a festive pilgrimage: this gigantic popular celebration attracts a crazy crowd every year in the alleys and was included on UNESCO's list of intangible heritage of humanity in 2016. The vibrant barrio del Carmen will seduce night owls, while the one in Russafa will attract lovers of urban and emerging culture. Old, gourmet, cosmopolitan, lined with beaches, festive and modern, Valencia has some solid assets in its pocket for a romantic getaway, a family trip or simply a cheap weekend to escape and stroll
When to go to Valencia?
When to go to Valencia? To know when to go to Valencia, it is necessary to take into account the fact that prices generally vary according to the tourist seasons (low, medium, high). More and more hotels are also differentiating between weekday (Sunday to Thursday) and weekend (Friday and Saturday) rates. Some hotel chains change their rates on a daily basis, depending on occupancy.
High season means Holy Week, July and August and public holidays. In addition, during major sporting or cultural events, which are emblematic of a region or city (such as the fallas of Valencia), the prices applied are those of the high season because of the large number of people they attract. Hotels are often full several months or even a year in advance. So don't expect to find accommodation when you arrive unexpectedly at one of these events (or with great luck and at a prohibitive price!)

The low season corresponds to the low months, generally from the end of October to the end of February (or mid-March), with the exception of Christmas and New Year's Day. If it is rare on the coast, it happens that some hotels or tourist infrastructures close their doors between November and February. So check before you leave.
Finally, the mid-season (optional for many hotels that share the year only between high and low season: in this case, the months of the mid-season are considered as "low season") occupies the remaining months, during which tourist activity is more moderate despite the mild climate: March, April (except Holy Week, of course), May, June and September. These months are certainly the best time to go to Valencia: good weather and reasonable prices
Weather at the moment
Weather all year round
The coastal climate is obviously Mediterranean, ensuring that Valencia has the right weather: hot and dry summers and very mild winters. Overall, the best periods to visit the Valencian coast are spring and autumn because the temperatures remain very pleasant and the few tourists are appreciable, unlike in summer, when they are crowded with visitors. Average temperatures in Valencia in the mid-season: 25 °C.
Budget
From a global point of view, in Spain (and Valencia therefore) life is cheaper than in France: restaurants, accommodation, shows, consumer goods and all supermarket purchases are significantly cheaper. Nevertheless, since the changeover to the euro, prices have risen and in large cities such as Valencia, the increase has been even more notable than in France. Similarly, prices vary according to the tourist season. Tipping is not mandatory
Procedures
To travel to Valencia, members of the European Union and citizens of Switzerland, Liechtenstein and Monaco do not only need a valid identity card or passport. Nor is a visa required for Canadians if their stay is less than three months in Valencia and Spain in general. Don't forget your driver's license for car and motorcycle rentals.
Advice to travellers: before leaving, remember to photocopy the documents you are taking with you. You will take one copy of each photocopy with you and leave the other to someone in France. In the event of loss or theft, renewal procedures will therefore be much easier with the consular authorities.
Health
There are no risks when travelling to Valencia and Spain, if you know how to protect yourself from the sun! However, remember to check that your vaccines are up to date. To find out about the country's health situation and receive advice, do not hesitate to consult your doctor. You can also contact the Travel Medicine Society of the Pasteur Institute's medical centre at ✆ 01 40 61 38 62 (www.pasteur.fr ; section "International vaccinations, travel medicine") or visit the Cimed website (www.cimed.org), the Ministry of Foreign Affairs under the heading "Travel Advice" (www.diplomatie.gouv.fr/voyageurs) or the National Health Monitoring Institute (www.invs.sante.fr). For drinking water, prefer bottled water to tap water
How to go to Valencia? Our advice & tips
Organised trips

Going alone

Moving around
It is quite possible to use the services of a travel agency to arrange a tailor-made trip to the beautiful region of Valencia. This part of the Spanish coastline is well known to specialists and Valencia's links with France are strong and long-standing. Let yourself be tempted by a short all-inclusive stay, a family holiday, a honeymoon or a thematic tour, you will certainly find it in the tourist catalogues shoes at your feet.
Discover our selection of travel agencies for this destination
Average price of air-only flights to Valencia from France: between 85 and 200 € depending on the season (50 € during the week and off-season). It should be noted that the price variation of a return flight depends on the company used but, above all, on the time required to book. To obtain unbeatable rates, it is essential to do so well in advance. From France, you can also reach Valencia by bus, train or even with your personal vehicle.
Valencia is a city that is easy to discover on foot or by bike. However, public transport can be used to travel wider distances, whether via the city's six metro and three tram lines or its dense bus network. Taxis are numerous in Valencia.
Prepare for your trip Valencia
Accommodations
Find a hotel

Holiday rental
Services / On site
Book a table

Activities & visits
Valencia travel inspiration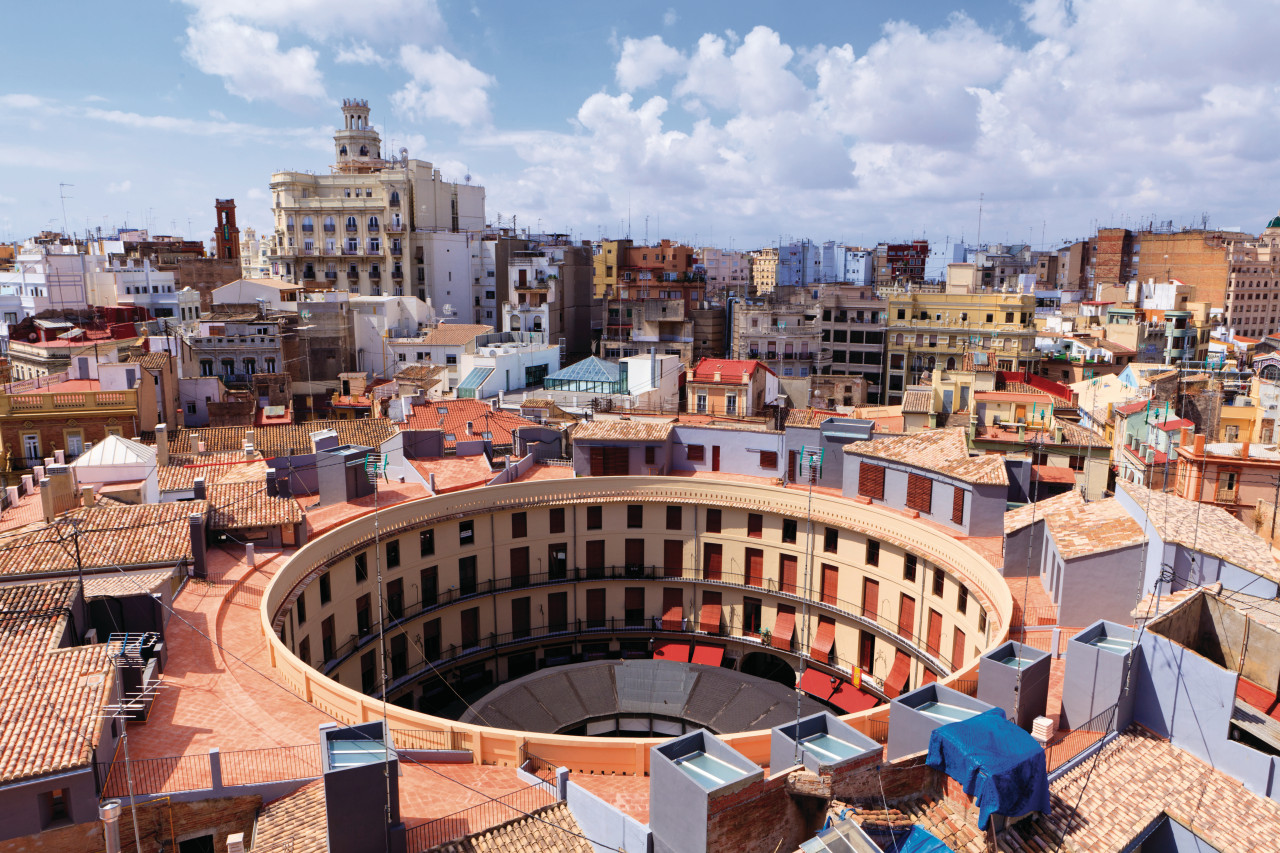 Beautiful escape to Valencia
Suggested by Petit Futé
---
3 days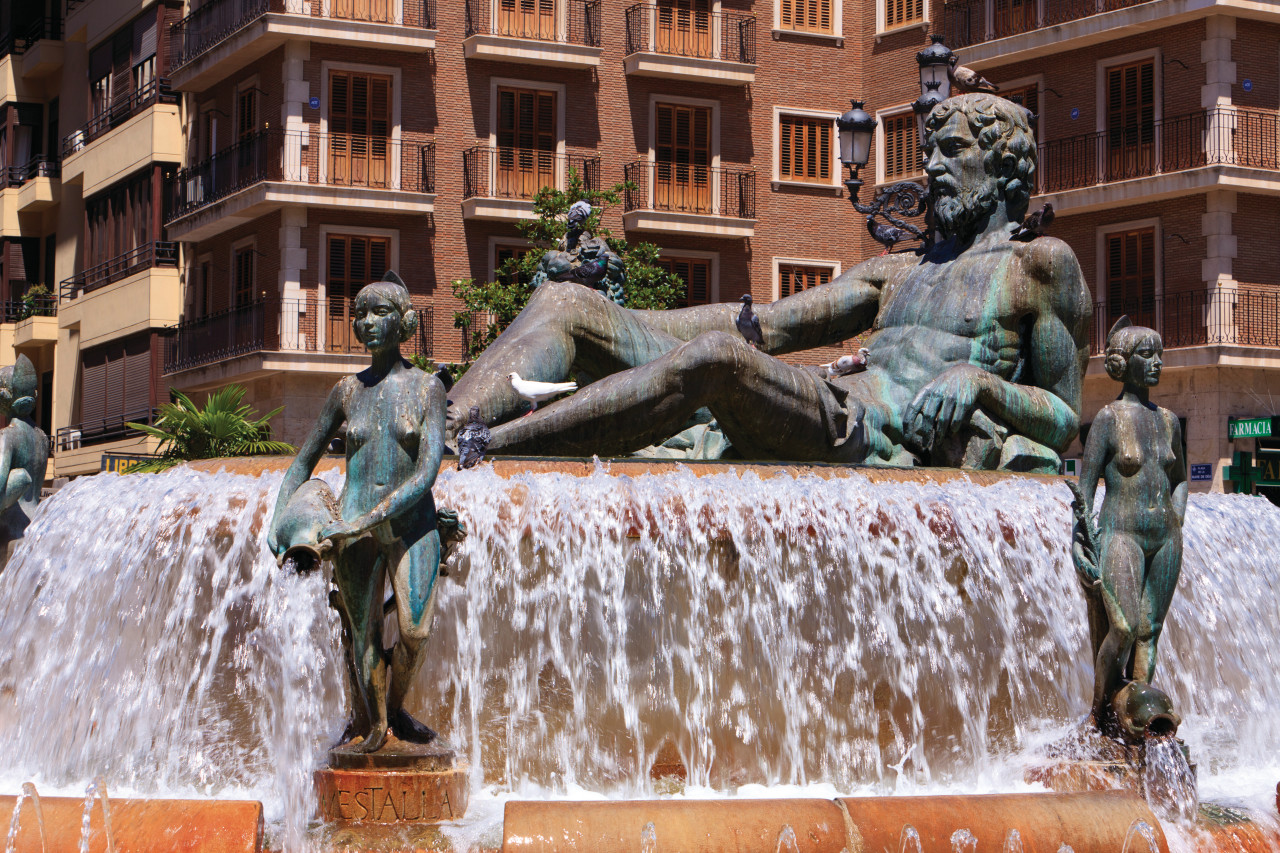 Discovery of Valencia and its region
Suggested by Petit Futé
---
7 days
Pictures Valencia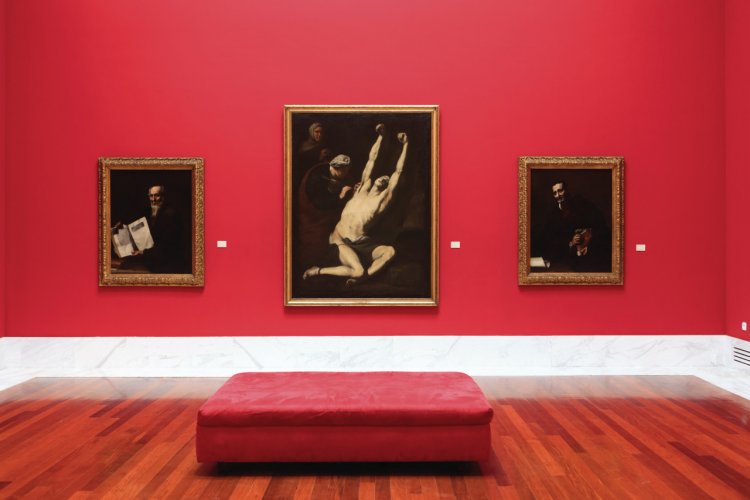 Philippe GUERSAN - Author's Image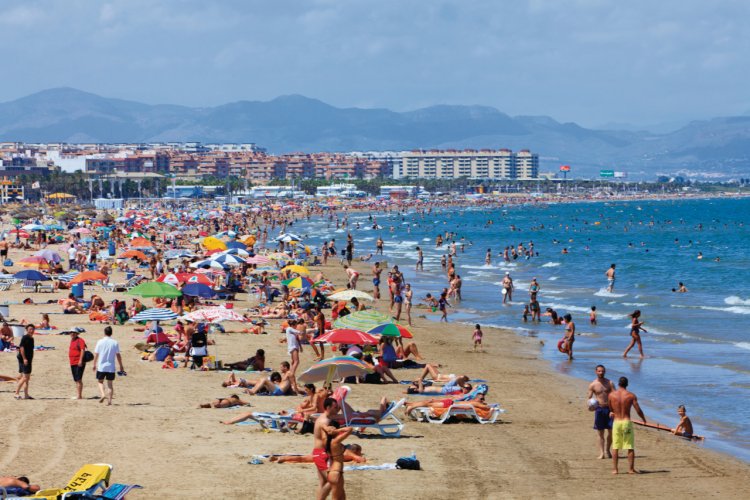 Philippe GUERSAN - Author's Image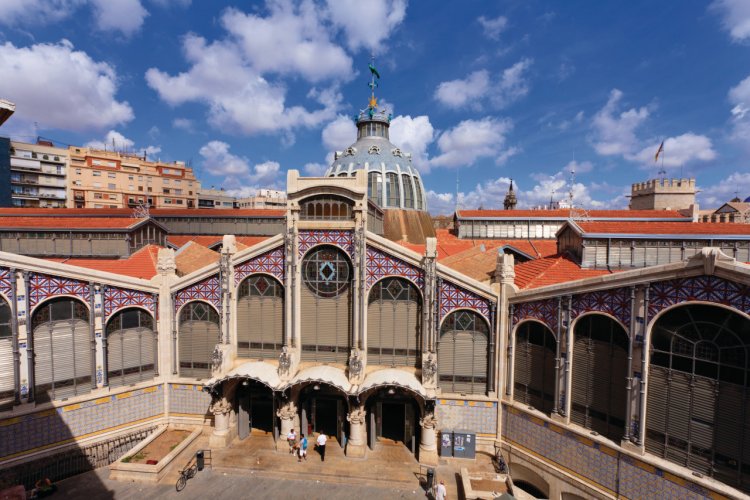 Philippe GUERSAN - Author's Image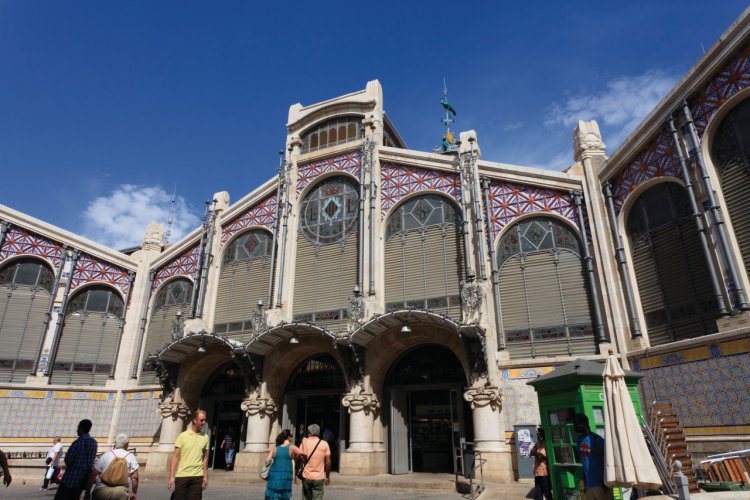 Philippe GUERSAN - Author's Image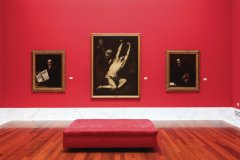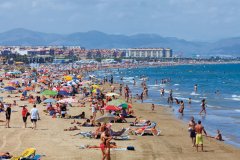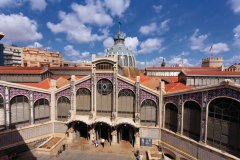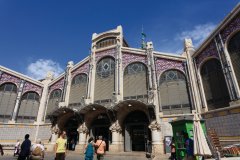 Discover Valencia
Practical information