Beirut. The capital of Lebanon has for many years been a battleground. Today, in the aftermath of the Lebanese civil war, it is being revived with astounding vigour. She draws new forms, moves away from her past to invent a future for herself, savours the present with an intensity that was long denied her. Everything is moving very quickly in this metropolis, a true symbol of Lebanese history, and as soon as we have set foot in it and understood how life worked here, chaotic, indocile, warm, this desire to take a bite out of the present that inhabits city dwellers with a frank look, a contagious smile and unlimited hospitality, grabs you and projects you forward. In Beirut, everything seems possible. We meet people, we talk as loud as we laugh, we stay in the restaurant for long periods of time and then we dance until the early hours of the morning before separating, delighted. An endless night life! Beirut's tourist guide offers multiple walks through the districts of Hamra, Ashrafieh or the city centre, taking visitors from archaeological remains to innovative art galleries, from trendy restaurants to original shopping addresses. Lebanese cuisine (tabbouleh, hummus...), jolting taxis, scrolls of smoke from hookahs escaping from the terraces and crazy nights are also on the menu. And what about the shimmering light that envelops Beirut at dusk? Why deprive yourself of such an exotic getaway only four hours from Paris?
When to go to Beirut?
With more than 300 days of sunshine per year, the question "When to go to Beirut?" finds an easy answer: all year round! However, this Mediterranean climate can be contrasted in winter, beautiful sunny days are frequent and often interrupt two or three days of rain. Thus, bad weather never lasts very long. On the other hand, summer is the high season and the hottest period, and it almost never rains. The humidity level is particularly high on the coast and it is the season of festivals and lively evenings on the rooftops of the capital and on private beaches. Hotel rates rose at that time. The best time to travel to Beirut is certainly in the spring: if you go there in March-April, you will enjoy a mild and dry climate, but with short episodes of sand winds, called khamsin, that turn the Lebanese sky yellow. Walks along the cornice and in the alleys of Ashrafieh are also very pleasant in September and October, making autumn a good solution to "When to go to Beirut?
Weather at the moment
Weather all year round
The high tourist season in Lebanon corresponds to the great European holidays, namely summer. Beirut then rises in temperature, and the days of July and August can even be a little suffocating, as the city becomes much more lively at nightfall. While winter is generally rainy, Beirut's weather becomes pleasant in spring, despite episodic sand winds, as does autumn and its enchanting sunsets.
January

9°C
17°C
February

9°C
18°C
March

11°C
20°C
April

13°C
22°C
May

16°C
25°C
June

19°C
28°C
July

21°C
29°C
August

22°C
30°C
Sept.

21°C
29°C
October

18°C
27°C
Nov.

14°C
23°C
Dec.

11°C
19°C
Budget
Beirut is not a particularly cheap city. Fortunately, the smartest people will always find a way to discover this city at a lower cost. The currency is the Lebanese pound (LL). It is very common to pay large sums - such as hotel nights - in dollars, but current expenses are usually in Lebanese pounds. Beirut has a large number of vending machines in which both currencies can be withdrawn.
Procedures
No need to apply for a visa to travel to Beirut. A simple entry stamp on your valid passport is sufficient. Admission to Beirut and Lebanon is free for a period of one month (renewable for up to 3 months) for nationals of 79 countries including France, Belgium, Switzerland and Canada. It is delivered without problem at Beirut airport. It is possible to extend your visa at the General Security in Beirut, which is located on Damascus Street near the French Embassy and the National Museum. Please note that visiting Lebanon will not be possible if an Israeli visa is on your passport.
Advice. Always carry your passport with you during your stay in Beirut. Military controls are common on some roads in the country and in the evenings, the gendarmerie also carries out unannounced checks inside the Beirut urban area. As a tourist in a rental car, you will be quite privileged
Health
No special vaccines are required to travel to Beirut. Concerning drinking water, great caution should be exercised and it is not advisable to drink the water that comes out of the tap in the Lebanese capital, at the risk of exposing oneself to a painful tourist. However, it can be boiled to cook pasta without the risk of getting sick. In addition, there are many French-speaking doctors in Beirut, whether in the hospitals of Ashrafieh or Ras Beirut. The French Embassy in Lebanon offers a list of French-speaking doctors on its website (www.ambafrance-lb.org).
How to go to Beirut? Our advice & tips
Organised trips

Going alone

Moving around
There are French-speaking specialists in tourism oriented towards the Lebanese capital. These agencies, thanks to their good knowledge of the terrain and the main players in Beirut's tourism industry, can provide you with this good advice and tailor-made travel, including flight and accommodation, to discover the city's main attractions: historical sites, museums, shopping, gastronomy and good places to celebrate!
Discover our selection of travel agencies for this destination
Since the beginning of the Syrian crisis in 2011, it is no longer possible to reach Lebanon by car. The southern border with Israel is closed. It is therefore the air route that independent travellers will choose to travel to Beirut. Discovering the city alone is certainly the best way to meet people and overall, Beirut is a safe enough city as long as you don't get involved in the demonstrations. To benefit from good rates, plan your trip ahead!
Beirut is a relatively small city. You can therefore make your excursions on foot, by bus or taxi service. This last means of transport is the simplest, fastest and ultimately the most economical. The only requirement is not to be fooled and to negotiate the cost of your trip before getting in the car!
Prepare for your trip Beirut
Transportation
Book a ferry

Car Rental

Taxi
Accommodations
Find a hotel

Holiday rental
Services / On site
Book a table

Activities & visits
Beirut travel inspiration
Pictures Beirut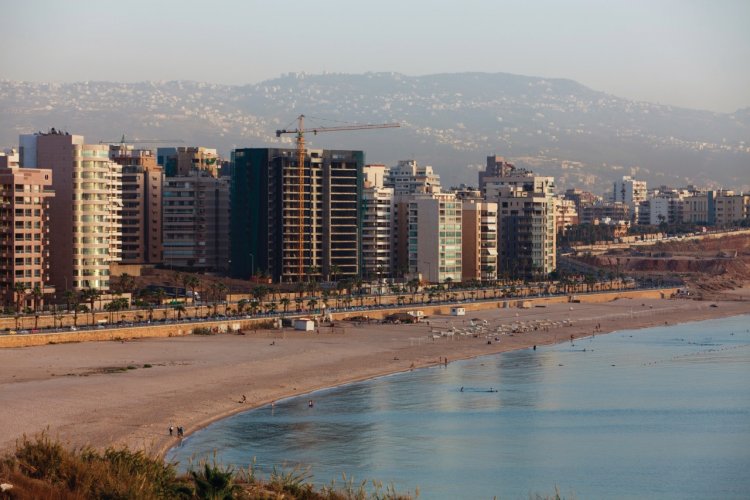 Philippe GUERSAN - Author's Image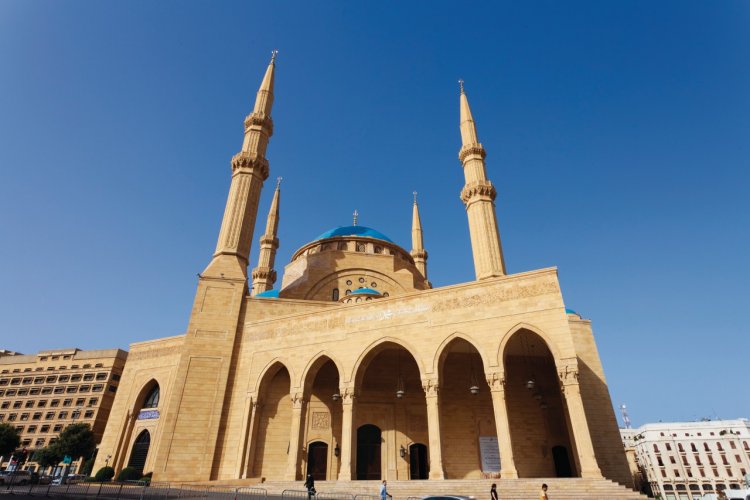 Philippe GUERSAN - Author's Image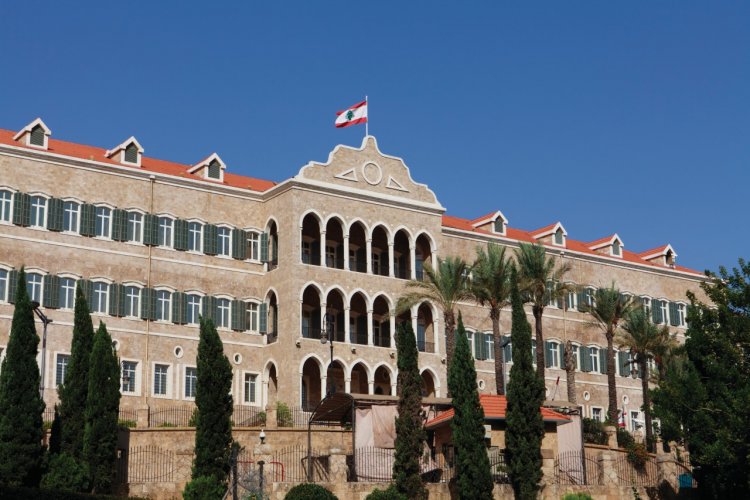 Philippe GUERSAN - Author's Image

Philippe GUERSAN - Author's Image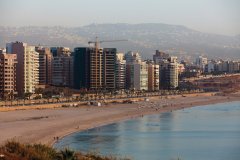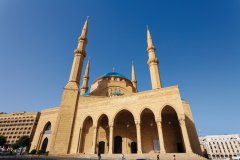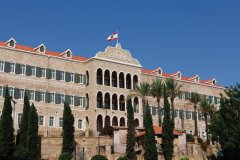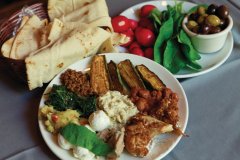 Discover Beirut
Practical information