Dubai's must-sees
The city of Dubai has risen out of the sand in just a few years and it has not failed to arouse the curiosity of the whole world. It is in the middle of the desert that stands today the largest city in the United Arab Emirates, renowned for its high buildings, upscale hotels and fine restaurants. Dubai is not a boring place, between the hours spent on the beach, shopping, discovering curiosities and outdoor activities, you can expect to live an extraordinary experience in a city that is a true crossroads between East and West. Here are the must-sees of the one that enjoys an ever-growing notoriety on the world tourism scene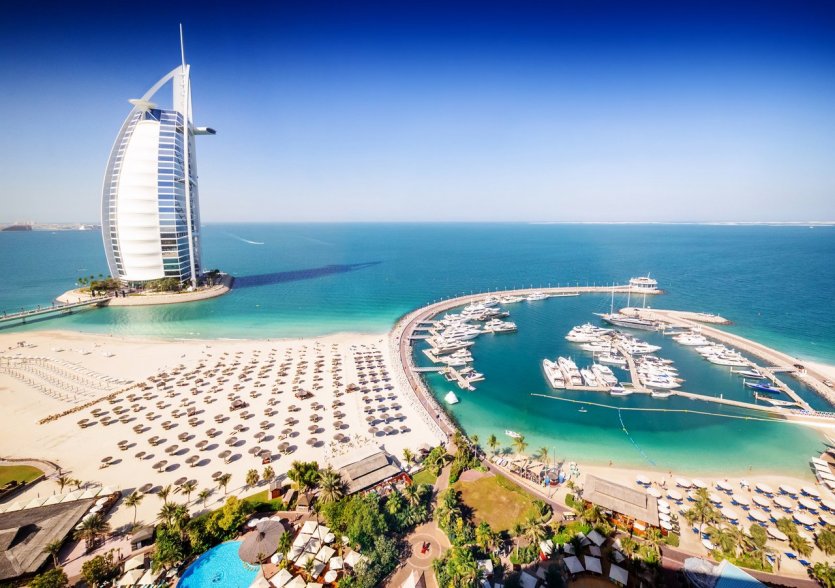 Enjoy an exceptional panorama from Burj Khalifa
A true symbol of Dubai, the Burj Khalifa Tower is currently the highest skyscraper in the world, at 828 metres. This building that seems to pierce the sky is a true engineering feat and was completed in only six years! After having taken the time to admire the tower, one must go up to the 124th floor, where there is a spectacular viewpoint much appreciated by visitors. This is where you have the most beautiful view of the city and the natural elements around it, the desert and the sea. Just getting on the elevator and climbing the floors is an experience in itself. For those who wish, it is also possible to go to the observation point at night, the opportunity to see the city illuminated, a simply breathtaking moment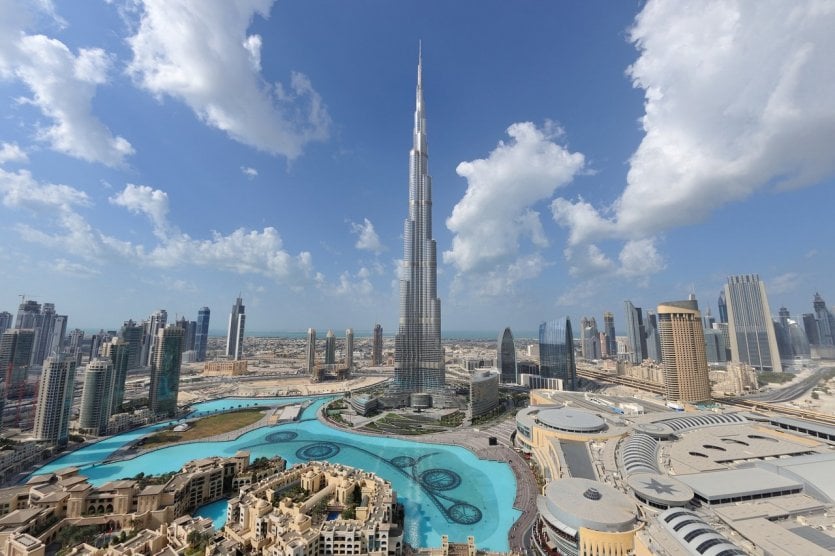 A moment at the Sheikh Mohammed Center
The Sheikh Mohammed Centre aims to broaden the understanding and awareness of the different cultures living side by side in Dubai. It is an intercultural centre that seeks to break down the barriers between different nationalities by raising awareness of the customs, traditions, culture and religion of the United Arab Emirates. Don't miss out on a cultural lunch during your stay in Dubai, discovering the traditional local cuisine and interacting with a multitude of people. A moment that promotes intercultural exchange and communication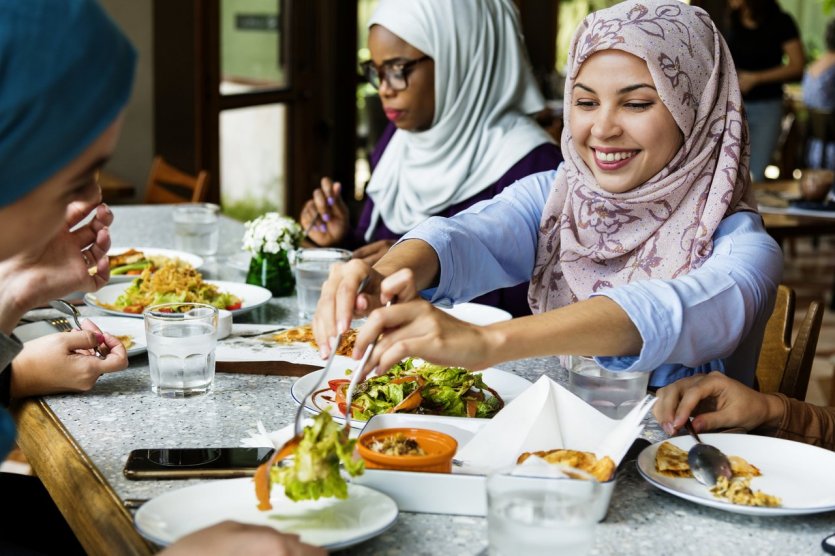 Take a helicopter flight over the city
In Dubai that's for sure, you shouldn't be afraid to take the high road. One of the most beautiful ways to experience the vastness of the city, its specificities and its extraordinary situation is to take a helicopter flight. You can then have fun spotting the different towers, including Burj Khalifa and Burl Al Arab, admire the beauty of Palm Jumeirah or the islands of The World. Many airlines offer this unique experience, with flight times starting as low as 12 minutes. There are endless reasons to enjoy this moment that leaves your head in the clouds for sure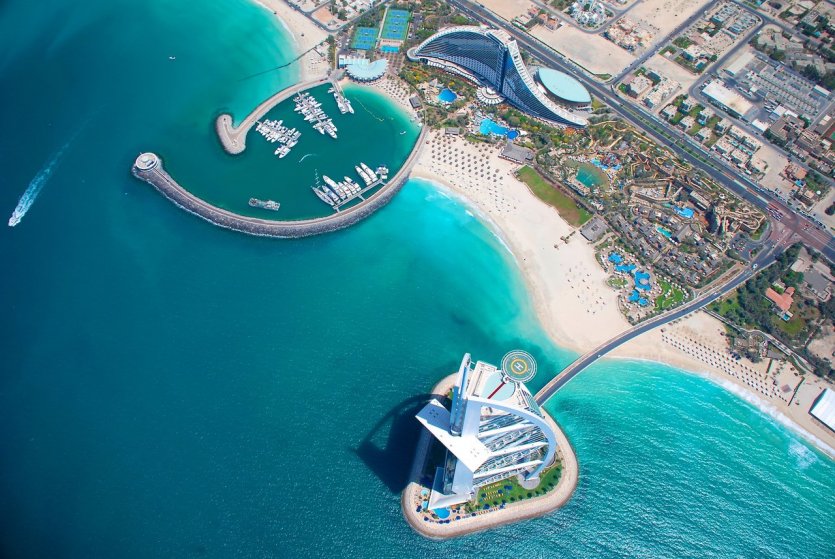 A stroll in the historic district of Al Fahidi
Situated along the cove of Dubai, the historic district of Al Fahidi allows you to discover what life in the city was like in the 19th century. This important heritage site has preserved most of its original infrastructure over the years. During the walks, you will discover the traditional wind towers and take the time to enter the art galleries and museums. It is also here that you can stop at a restaurant to taste the best of the local gastronomy. The Al Fahidi district is worth a visit, just to get away from the frenzy around the skyscrapers for a moment and soak up the way past generations lived in this district steeped in history
A visit to Burj Al Arab, a prestigious hotel
The Burj Al Arab Hotel is one of the most emblematic hotels in Dubai. It was inaugurated in 1999 and catches the eye with its sail-shaped structure. While it may seem strange that a visit to a hotel can be a must, it is important to note that this is not just any hotel. With its architecture, shops and fountains, it deserves to be visited for a few moments. To be able to enter it, you must remember to make a reservation in one of the bars or restaurants. From the Sky Bar on the 27th floor, you can enjoy a drink with a breathtaking view of Dubai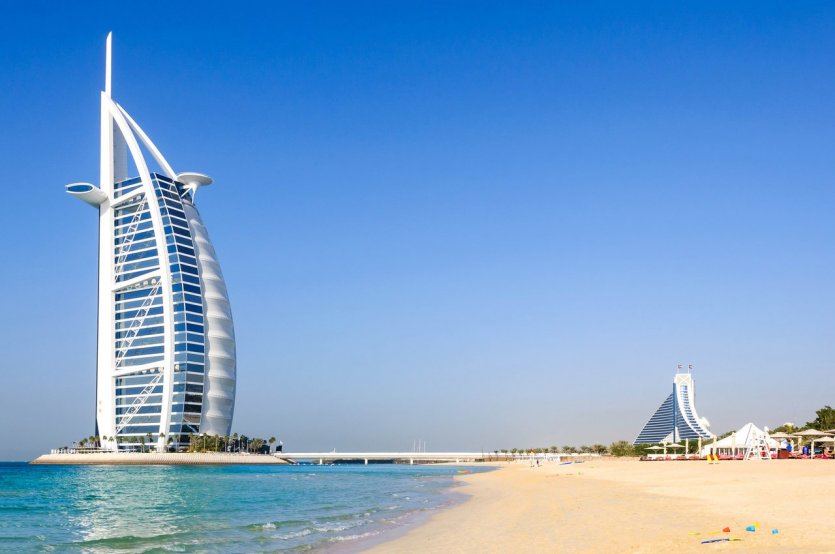 A shopping spree at the Dubai Mall
The Dubai Mall is one of the city's iconic landmarks. It is quite simply the largest shopping mall in the world. In its spectacular surface area, it houses 1,200 shops! There are luxurious shops and more affordable stores, as well as a 22-screen cinema, the world's largest aquarium and an Olympic ice rink. It is the fashionistas' favourite spot and you can intersperse your shopping sessions with a few moments in one of the restaurants or in a bar for a refreshment. You should also not miss its sublime indoor fountain and one part of the shopping centre even has a retractable roof, which offers visitors the pleasant experience of shopping in the open air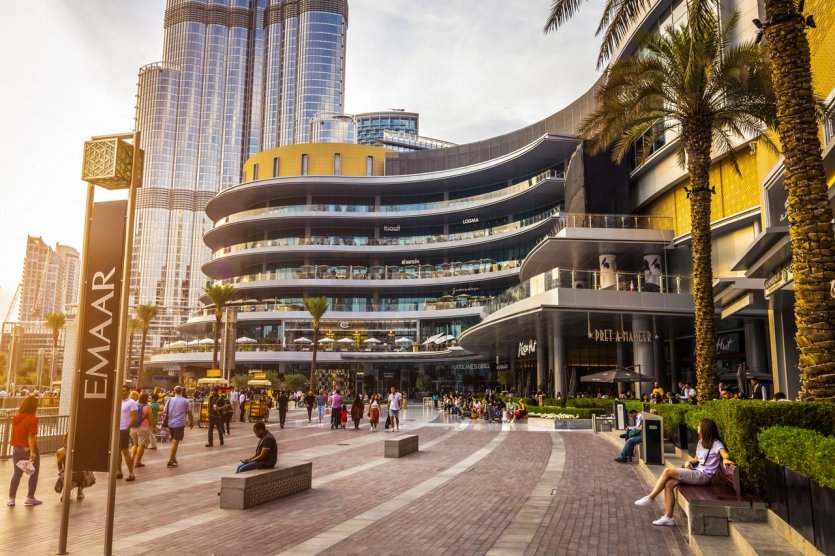 Relaxing moments on Dubai's most beautiful beaches
The capital of the United Arab Emirates is the perfect place for those who want to take time to relax at the beach, get a tan and take a swim. Temperatures are pleasant for most of the year. However, beware of the period from June to September when they can easily exceed 40°C. The sea is a public beach where it is good to put down your towel or to settle down on a deckchair to enjoy the sun. There are also restaurants, juice bars and ice-cream parlours. The beach in Dubai's newest district, Marina Beach, is exceptional for its views of the skyscrapers. And to swim with a view of the unique architecture of Burj Al Arab, head to Black Palace Beach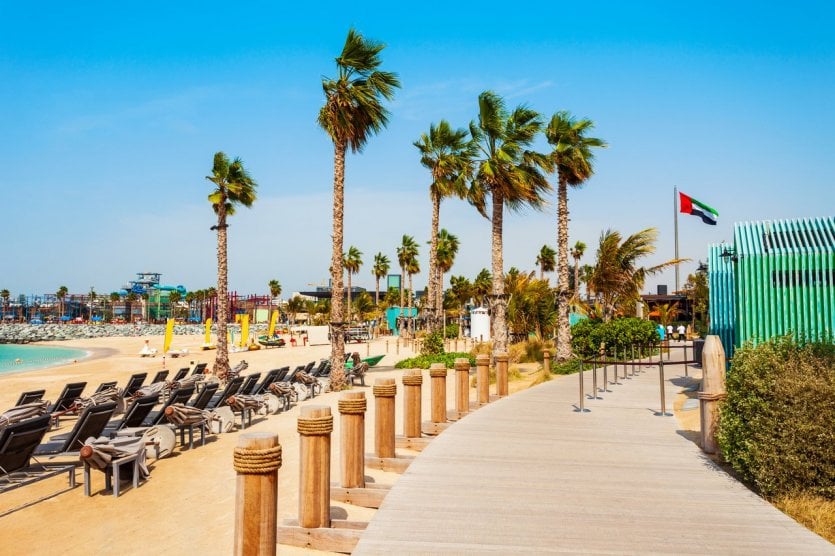 Birdwatching in Ras Al Khor
Just a few meters from the hustle and bustle of the city, Ras Al Khor Nature Reserve is a privileged place for observing various species of birds. This protected urban area is home to salt marshes, mangroves and lagoons where many birds have made their home. The reserve is fenced and closely monitored by the city of Dubai, as its marshes are recognized as being of global importance under the Ramsar Convention and also as an Important Bird Area by Bird Life International. Three bird sanctuaries are open to the public, where you can observe cormorants, white stilts, flamingos, great egrets and ospreys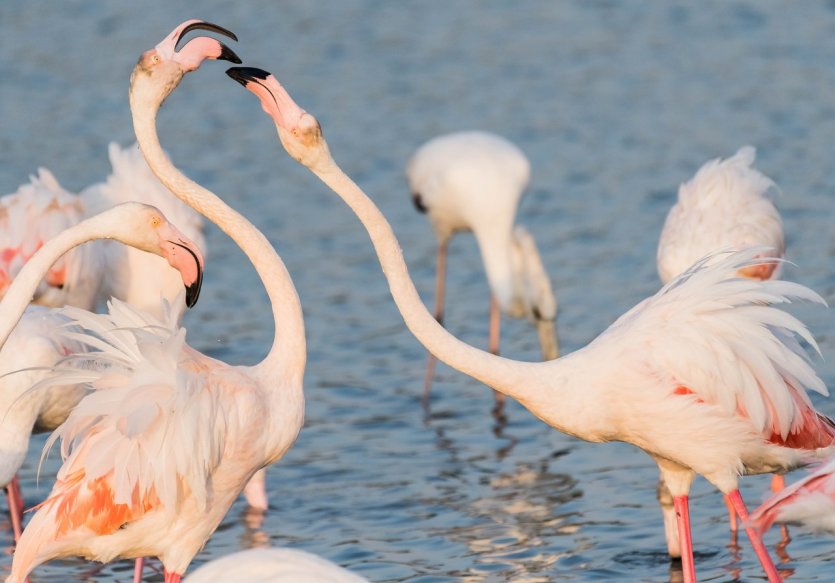 Attend the Dubai Fountain Show
The Dubai Fountain is located between the Dubai Mall and Burj Khalifa. It is the largest fountain in the world and every day you have the opportunity to attend a unique sound and light show. The jets project the water under pressure at a height of over 275 meters, in synchronization with different music. 25 coloured spotlights and 6,600 lamps contribute to the magical aspect of this show. The shape of the water jets and the lighting of the fountain evolve to the rhythm of each song. It is possible to attend day or night, and to enjoy it, it is recommended to settle down at one of the surrounding terraces, a good drink in hand.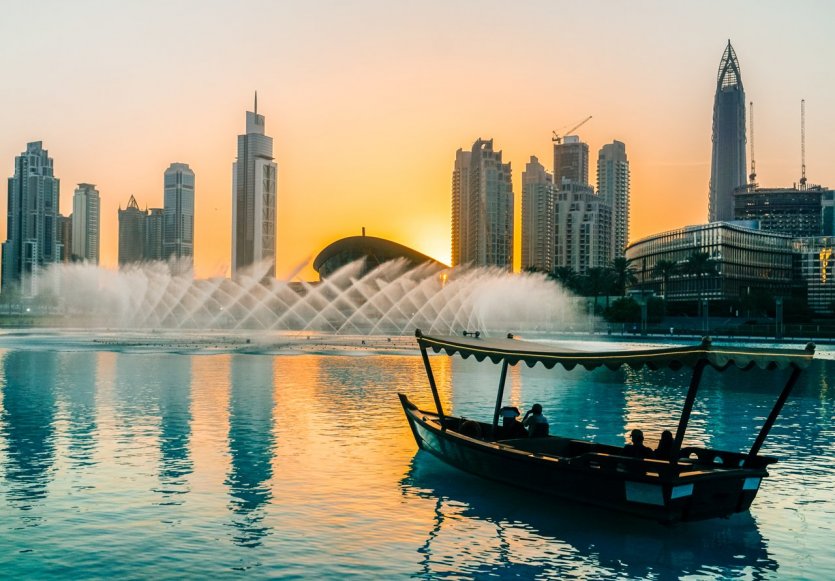 Stroll through the Etihad Museum
For history lovers and to better understand the extraordinary economic development of the United Arab Emirates, you should take the time to visit the Etihad Museum, which is located in a beautiful building in Jumeirah. Through photographs, films and many other media, we discover how the country has evolved, especially during the period between 1968 and 1974. The museum was designed by Canadian architects Moriyama and Teshima, and before entering, it is worthwhile to examine its contemporary architecture in great detail. This cultural mecca also houses a library, an educational centre, a restaurant and an area where ephemeral exhibitions can be enjoyed.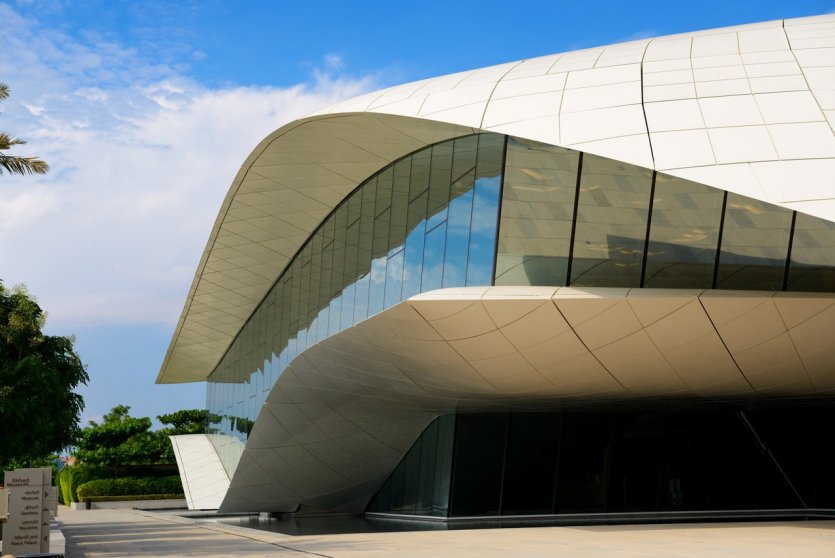 Prepare for your trip
Transportation
Car Rental
Taxi
Tailor-made trip
Accommodation & stays
Find a hotel
Holiday rental
Services / On site
Book a table
Activities & visits