Top 10 Unusual Places in Berlin
Berlin has been THE fashionable capital for some years now. Young people from all over Europe are thrilled by its nights. Arm aber Sexy, poor but sexy, a slogan launched by former mayor Klaus Wowereit, Berlin does not necessarily shine for its architecture or the cleanliness of its streets, but rather for its relaxed, young and lively atmosphere. It conceals hidden treasures and unusual places, outside the great classics such as the Reichstag, East Side Gallery or the Brandenburg Gate. Through this top 10 of Berlin's unusual places you will discover places that correspond to the city's unsubdued image and its fight against rampant gentrification.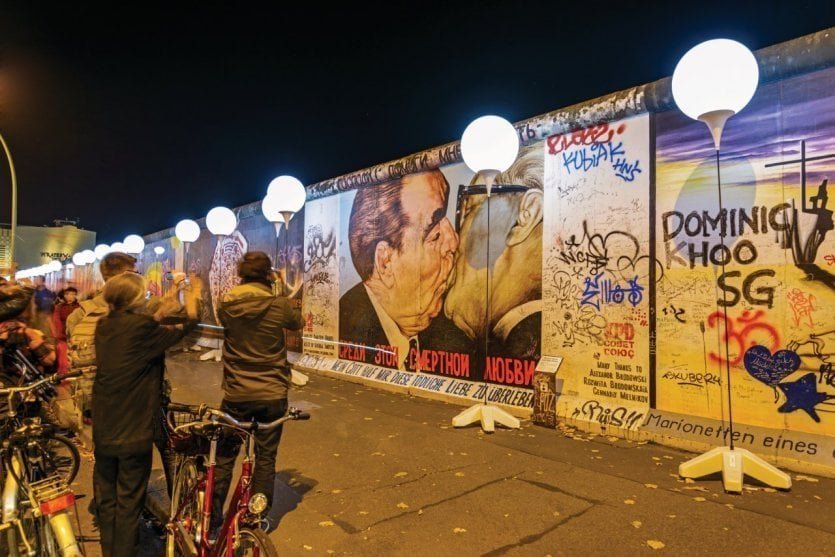 The Prinzessinnengarten participatory gardens
A typical Berlin initiative: the urban gardens on Prinzessinnenstrasse. Many plants and initiatives are now growing on a large area of land that was abandoned due to its proximity to the wall. Everyone can come to cultivate their plot of land, take gardening lessons, and participate in the project to safeguard the green spaces. There is also a restaurant offering home-made dishes made with organic products, children's games and a library. A place that cannot be missed to feel like you are in the countryside for a few moments in the middle of the urban immensity.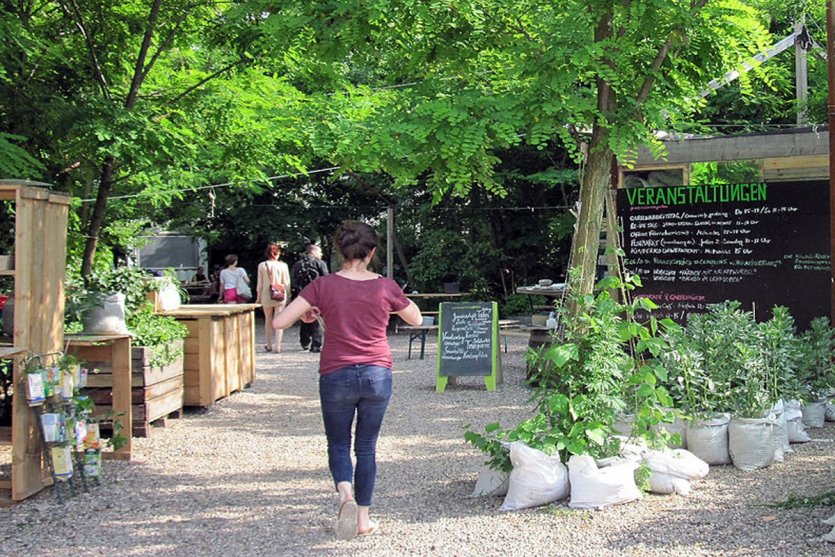 Sunday morning, to the Mauerpark karaoke bar
Mauerpark, in the Prenzlauerberg district of Prenzlauerberg, is known for its flea markets and bohemian atmosphere. You can even see a piece of the Berlin Wall, which today serves as a canvas for many taggers. But as soon as summer comes around, the park offers a new distraction: a giant karaoke machine every Sunday morning for all the singing apprentices. In a former amphitheatre, young and old Berliners take turns singing GDR classics such as Britney Spears or Oasis and the Beatles.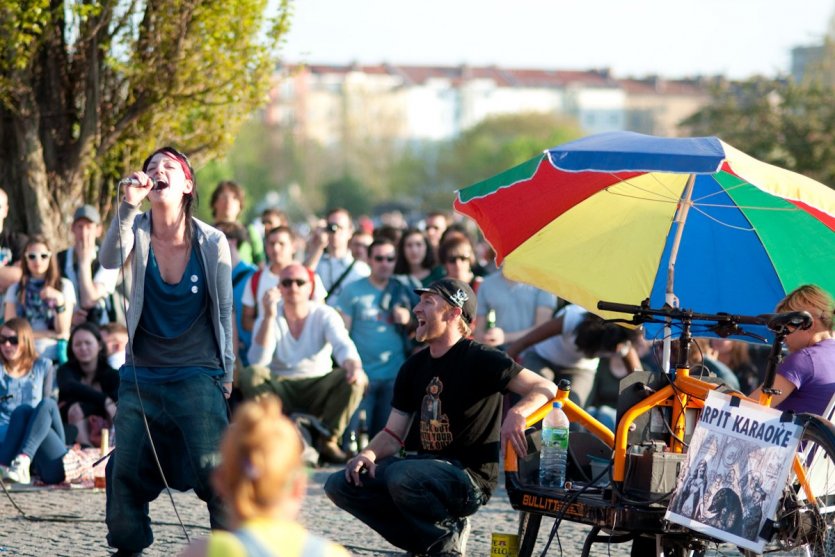 A small detour through the most communist of Berlin's alleys, the Karl-Marx-Allee
Passing the Karl-Marx-Allee or KMA for short, is the very symbol of what the GDR was. First called Große Frankfurter Straße and then Stalinallee, it is an alley 2.3 km long and 89 m wide (20 m wider than the Champs-Élysées!), whose buildings were built in the purest Soviet style. It was a veritable utopian hive in the manner of Le Corbusier, for the East German workers. A tip is to get on a bike to cross it, thinking of stopping here and there to take a few shots of an artery full of history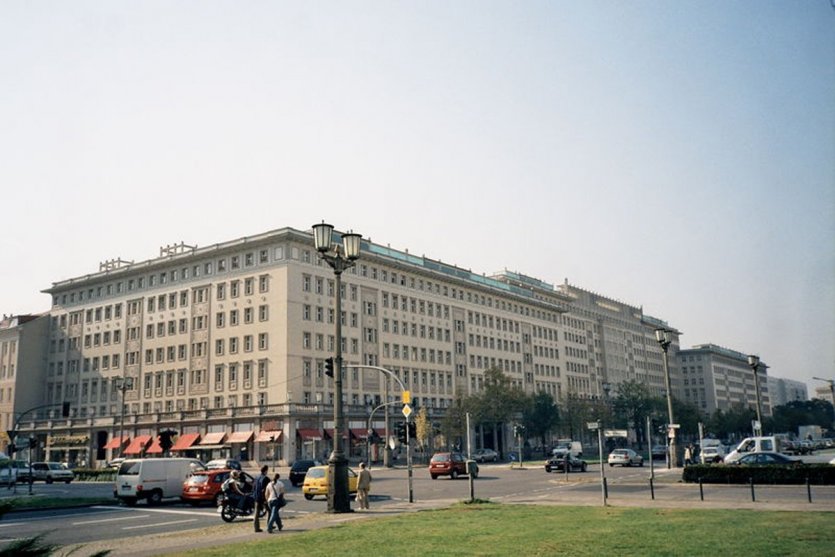 Small picnic in a former airport at Tempelhofer Feld
Templehofer Feld is all the spirit of Berlin in one place. On the tarmac of the former Tempelhof airport, which was closed in 2008, the city has created a large park where everyone can come for a picnic, a bike ride or a rest. Already in the past, when the military used to hold parades and manoeuvres here, Berliners used to come here at weekends and on public holidays to relax and spend time with friends and family in their free time. Often threatened by property developers, the park and its 360 hectares (more than Central Parc!) is holding up well.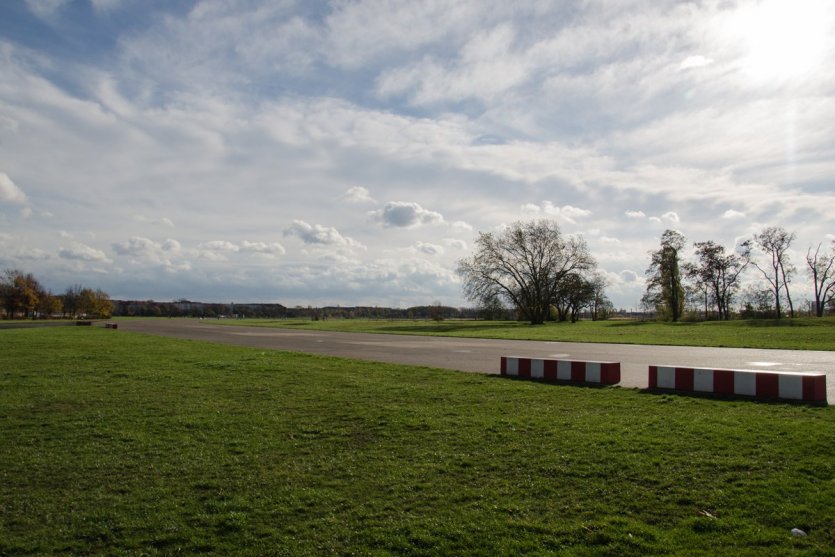 Street art in Raw-Gelände
As we all know, Berlin is a paradise of urban art and quirky music. This unusual place is therefore recommended to fans of street art this time around, as well as to those who love festive evenings around music. Located in the district of Friedrichshain, in the former GDR, RAW is close to 14 football fields, and numerous associations, nightclubs, punk, electro and new wave concerts, a flea market, a climbing wall, a skate park... These former railway maintenance warehouses, now redeveloped into creative wastelands, are the delight of artists and fans of Berlin nights.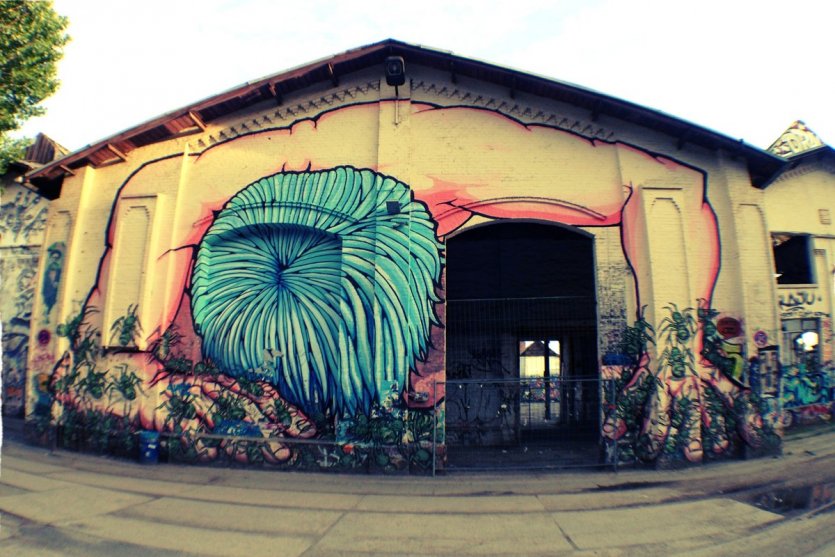 A ride in a legendary Trabant
For this issue 5, no places but rather a way to visit the German capital in an unusual way. Numerous companies offer you the chance to set off on an assault on Berlin in the mythical Trabant, the totem of the GDR. This small car, now colourful and indestructible, will take you on a tour of the city through the filter of the "Ostalgie", the nostalgia of the East German regime. For the record, East Berliners sometimes waited several years to receive their Trabant, with a waiting list that never stopped growing. An experience not to be missed for lovers of urban driving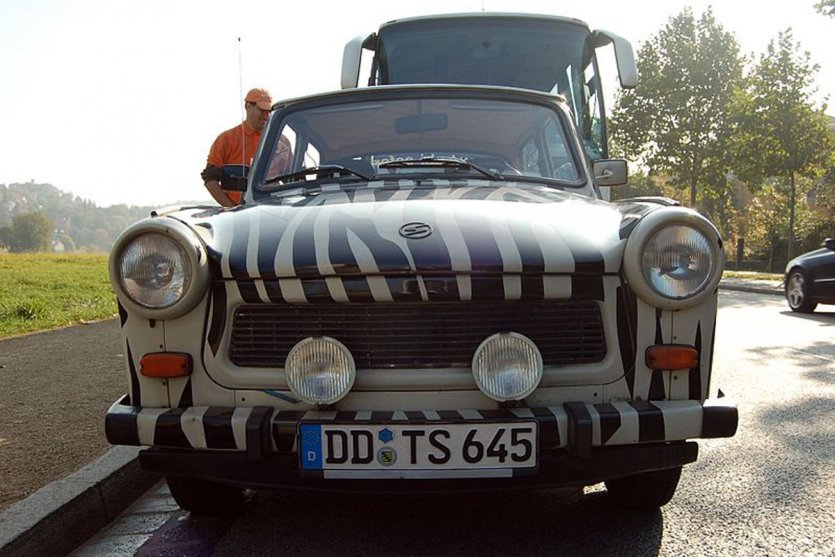 Berlin the rebellious and its squats
You can't talk about Berlin's history without mentioning its squats. The motto "Arm aber Sexy" (Poor but Sexy) sums up this state of mind. At the end of the Cold War, many anti-system groups occupied the abandoned buildings that populated the streets of the capital. Today most of them have been deserted, legalized or are of interest to real estate developers who want to take over the walls or destroy them. One thing is certain, even just walking past is worth the detour. So head for Tacheles and Linienstrasse 206 in Berlin Mitte, Kastanienallee 86 in Prenzlauerberg or Liebig 34 in Friedrichshain.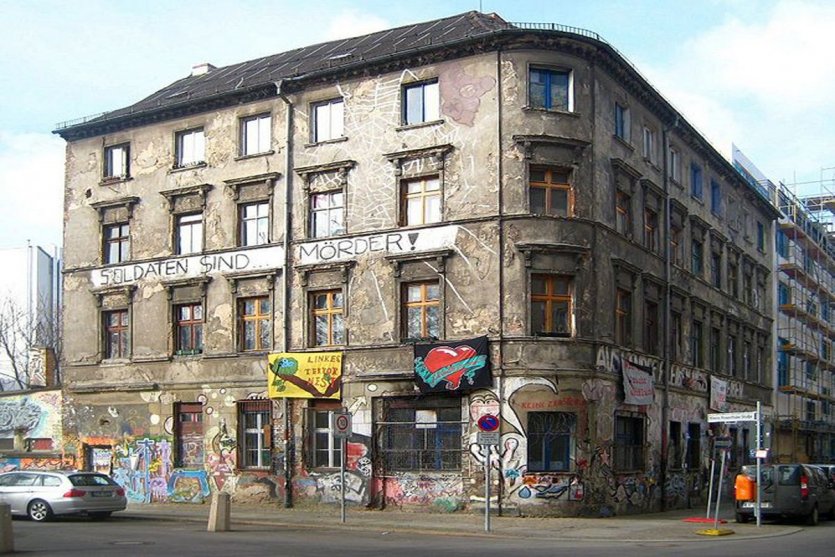 Systemfehler and Umsonstladen, shops where you don't pay 1 euro
Berlin is bursting with offbeat ideas that are geared towards sharing and collaboration. They can be gardens shared within the city or disused places invested to become cultural places. Some have even had the idea of creating completely free shops. Thus the Systemfehler, literally the error of the system, and Umsonstladen, a shop for nothing, offers those who have too many clothes, books or furniture to get rid of them, and those who, on the contrary, are looking for objects, to take them for free. Nothing is sold, everything is recovered in Berlin!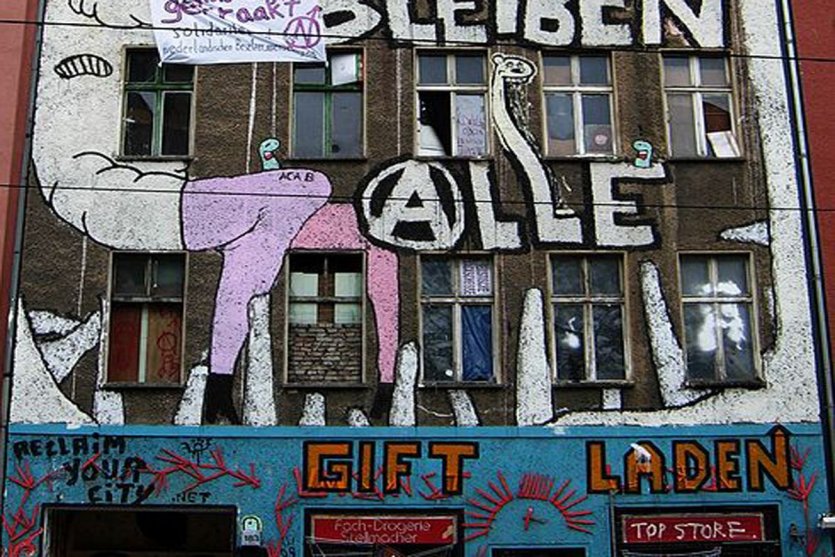 Spreepark, an abandoned amusement park
A place that is not only unusual but also a bit scary: an abandoned amusement park in the former GDR. Spreepark, founded in 1960, was one of East Germany's most important landmarks. It welcomed more than a million visitors a year! Visible from the other side of the wall, it was supposed to symbolize the success of the regime. Today, the park is abandoned, nature has regained its rights, making the place almost suitable for shooting a horror film. Little trains in the trees, rails covered with greenery, monsters mingling with nature, this unusual place is now the subject of organized visits.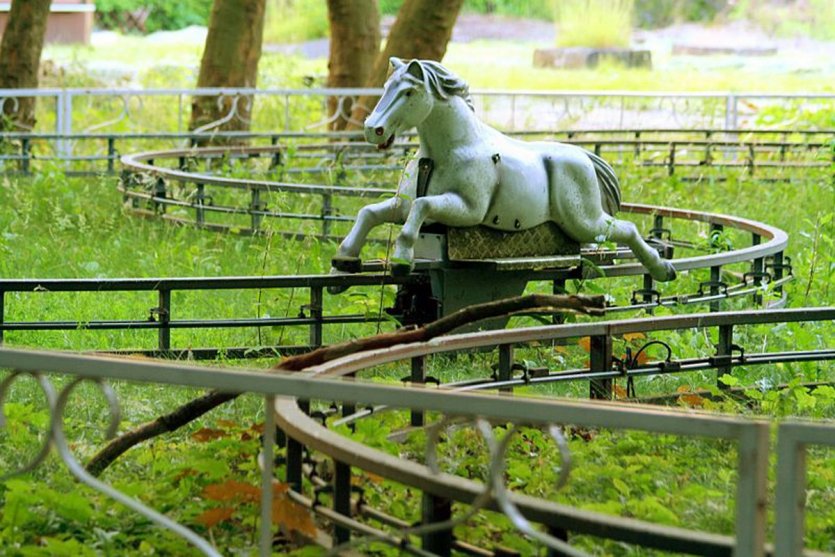 A tour on the devil's mountain of Teufelsberg
Teufelsberg is a hill in the west of Berlin. It is 114 meters high and was built from the rubble of the city's buildings that were bombed during the Second World War. It was here in 1963 that the National Security Agency opened a listening station called "The Big Ear". Until the fall of the Berlin Wall in 1989, the Anglo-Saxons used it to pick up electromagnetic waves emitted by the former Eastern Bloc, the GDR and the USSR. The place can be recognized by the three geodesic balls that were used to hide the orientation of the antennas. The place is now abandoned and the favourite terrain for many graffiti artists. It is therefore a dream place for lovers of street art and also for those who wish to enjoy a sublime panorama of the German capital at sunset