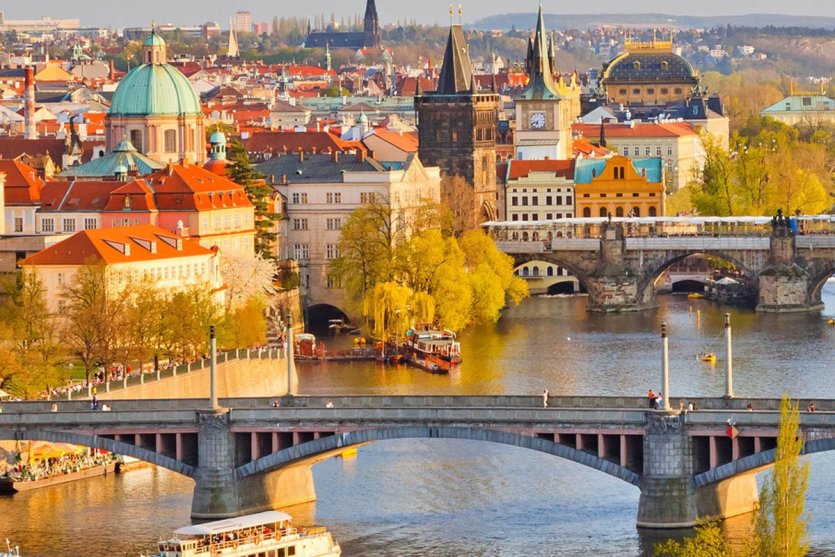 55 different nationalities run on the same wavelength at the Prague Marathon. For 20 years now, this popular race has been almost like a national holiday, so much so that the atmosphere and the fervour of the spectators are so great. Last year, 70,000 runners registered and the runner even received two IAAF Gold Labels.
Infos pratiquesdate
: an ideal date for French runners who can, depending on the year, take advantage of an extended weekend. It will be held on 3 May 2015
.
registration date: registration starts very early in the year and is possible until the Tuesday before the race
.
maximum number of participants: Prague is today one of the recognized marathons in Europe and has welcomed more than 9,000 participants in 2014
.
price: for marathons abroad, some travel agencies offer turnkey packages. If you wish to organise your own trip, registration for the marathon costs €70 before 31 December and about €90 until the beginning of May.
registration: registration can be made by mail to Prague international marathon, Spol. s.r.o., "inscription 3, 120 00 Prague 2 or online on the
event
's
'get thereWith
Air France or with Lufthansa
the course Like
most cities in Eastern Europe, Prague has become an attractive tourist destination in just a few years. Its marathon known for the quality of its course is a great opportunity to discover the very rich capital of the Czech Republic. The marathon course starts in the city centre of Prague and then takes the runners along the Vlatva River to discover all the highlights of the history of old Europe, the time when Prague was a rich and powerful city. The route then offers participants the chance to get lost in the narrow streets of the Mala Strana (old town). In the opinion of many runners, the Prague Marathon offers a rolling course, accessible to all and with a very friendly public, massed from the streets to encourage the marathoners.
For further information, please visit the event website