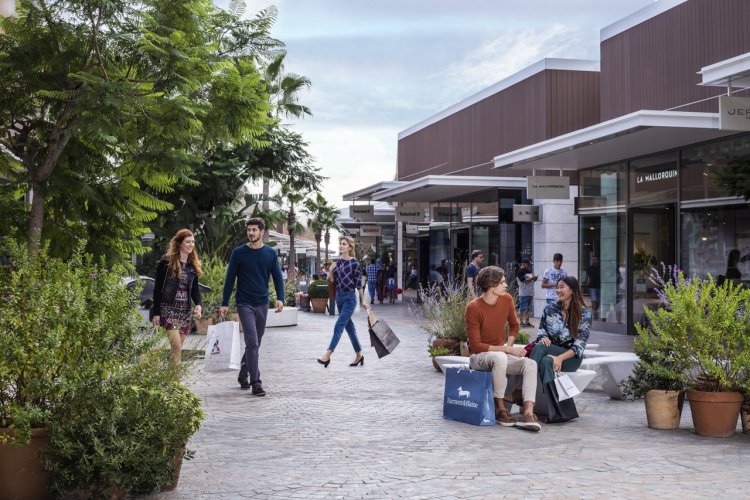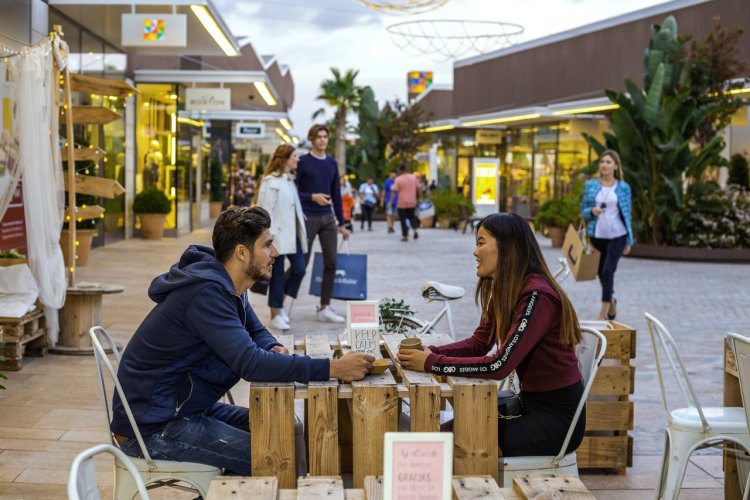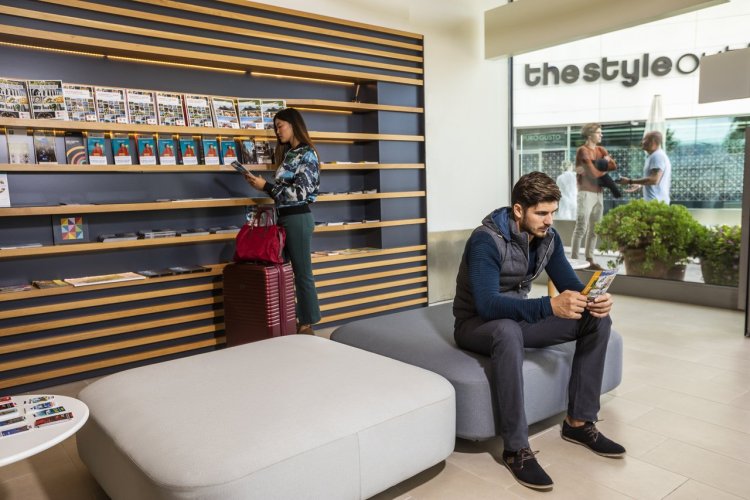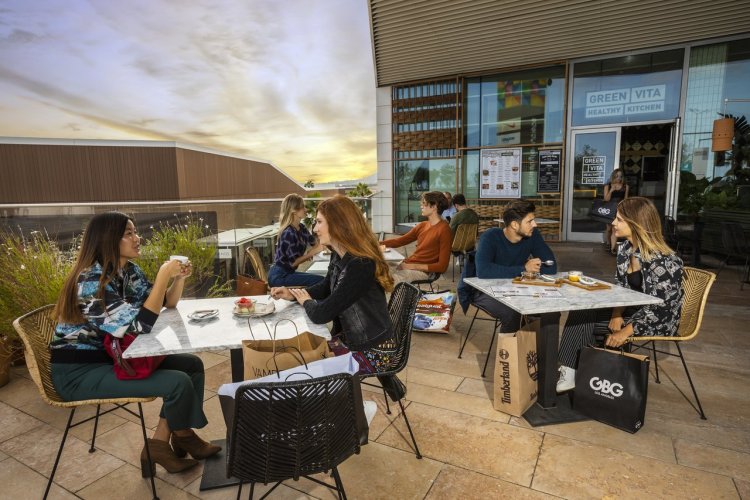 In the current context, tourism, shopping and leisure activities find a unique destination in Viladecans The Style Outlets. The shopping centre of the Barcelona metropolitan area, with excellent communications with the city and Barcelona El Prat airport, is the ideal place for shopping in an open space, with strict health and safety measures. It's a fantastic plan for your next getaway and autumn holidays or any time of the year.
Its wide open-air streets invite you to stroll in total comfort, within safe distances, and enjoy an unparalleled shopping experience with family, friends, your pet or alone. Viladecans The Style Outlets has certified all its hygiene and safety protocols against Covid-19. A certification carried out by SGS, a world leader in inspection, verification, analysis and certification that demonstrates the space's commitment to comply with strict cleaning, disinfection and control processes in terms of influx.
The best brands with discounts of 30-70% and an additional 15%
Since its opening, the Barcelona Outlet has become one of the favourite options for tourists visiting the city. It has more than 70 Spanish and international brands in fashion, accessories, sports, cosmetics and home, as well as a wide range of gastronomic offerings.
Nike, Adidas, Reebok, Desigual, Converse, Crocs, G by Guess, Timberland, Jack & Jones, USA Polo ASSN, Le Coq Sportif, Adolfo Domínguez, Roberto Verino or Sita Murt, among other leading brands, offer discounts of between 30 and 70% throughout the year.
Very special prices plus an additional 15% discount on all tourist purchases, which can be obtained by showing their identity card or passport at the Viladecans The Style Outlets Tourist Office.
And if the visit takes place on the last Thursday of each month, Super Thursday, it will be possible to take advantage of the special promotions and additional discounts offered by the centre's brands.
Excellent communications and special services
Viladecans The Style Outlets is located 10 minutes from Barcelona-El Prat airport, by car or by regular bus (bus L-99), only 15 minutes by private transport from the centre of Barcelona and 20 minutes by train
With its ideal location, Viladecans The Style Outlets is unique in Catalonia, as it is 45 minutes from the Costa Dorada and 50 minutes from the Costa Brava.
At Viladecans The Style Outlets everything is designed to provide a safe shopping experience. It has a free car park, which eliminates possible risks when paying for parking. When accessing the space, an influx control system has been set up which allows you to know in real time the maximum occupancy of the shops and premises. The entire centre is duly signposted to manage traffic or waiting in an organised manner. Strict hygiene and safety measures have been implemented, such as constant disinfection of surfaces and common areas, distribution of hydroalcoholic gel along the route and all safety protocols in the various stores.
Among its many services, Viladecans The Style Outlets has a tourist information office with multilingual staff for international visitors who want to know about places of interest in and around Barcelona. It also has luggage lockers, a free service, where you can leave all your bags and personal belongings and continue shopping comfortably. In addition, you can process tax refunds with the Tax Free service, as well as take advantage of the service of direct shipment of purchases to your home country to avoid excess luggage during your stay in Barcelona. On the other hand, the centre also offers a personal shopper service, which helps customers find the items that suit them best. In addition, the centre has a games room service, a lactation room, wheelchair loan, strollers, umbrellas, recharged batteries and chargers for telephones, etc. Animals are allowed to enter the enclosure and there is a special area for visitors' pets.
Commitment to sustainable tourism
Viladecans The Style Outlets is a pioneer in sustainable tourism. It is even the first commercial establishment at the international level to obtain the distinction of "Biosphere Commitment to Sustainable Tourism" awarded by the prestigious international entity ITR (Institute for Responsible Tourism), an organization linked to UNESCO and a partner of the World Tourism Organization.
This seal, which confirms the commitment to the responsible management of tourism in destinations, accommodation, businesses and tourist products, recognises Viladecans The Style Outlets as a destination for sustainable commercial tourism, valuing aspects such as sustainable development and management of the centre, services focused on tourism, the responsible behaviour of the brands present in the Barcelona shop or the preservation of the surrounding environment.
The Viladecans shopping centre belongs to The Style Outlets, the leading outlet brand in Spain with 5 centres and more than 350 stores. Located in Madrid (San Sebastián de los Reyes, Las Rozas and Getafe), Barcelona (Viladecans) and A Coruña (La Coruña), they offer leading Spanish and international brands with guaranteed minimum discounts of 30% throughout the year, and during the extra discount seasons, up to 80%.
More information on the Facebook and Instagram pages of Viladecans The Style Outlets and click on this link to get your discount.