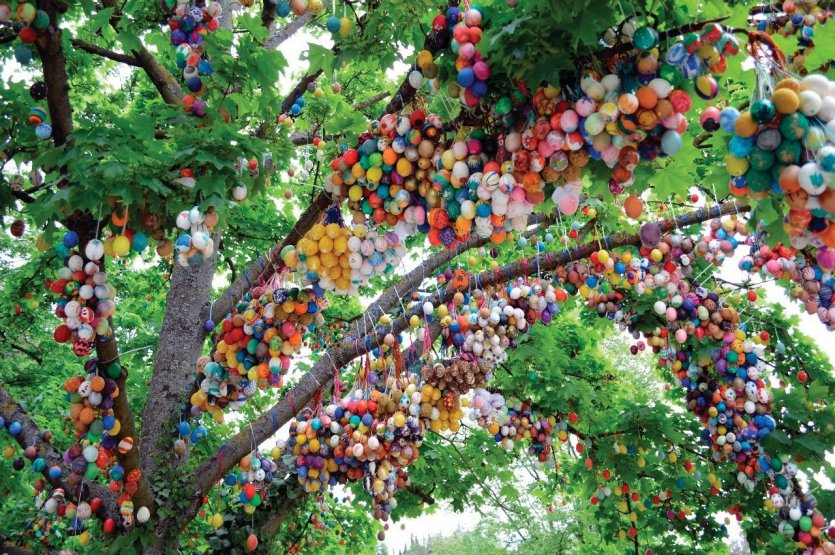 The Easter holidays are an opportunity to get together with your family, but also to take a day off, giving you the chance to celebrate Easter in another country to discover traditions that are sometimes surprising... Here is our selection of destinations where to go for Easter!
Where to go for Easter: In Malta

Holy Week, which precedes Easter, is punctuated by very important religious and traditional events in Malta. During the night from Thursday to Friday, Maltese people spend a good part of the night visiting churches. According to tradition, they must visit seven churches before Friday. For visitors, this is a great opportunity to discover the many beautiful churches in Valletta, the European Capital of Culture in 2018
On Good Friday, you will be able to attend the beautiful procession of statues that leaves from the Ta'Giezu church in Valletta. These statues represent scenes from the Way of the Cross.
Where to go for Easter: At Seville

Seville's Holy Week is famous all over the world. Nearly 50,000 people wear the habit of a penitent to parade in one of the 58 processions, while the costaleros (porters) carry the pasos (altars) on their backs. During these processions, which take place every day, the saetas, flamenco songs that the locals sing a capella from their balconies, can be heard
The night of Good Friday is the highlight of the week, when important religious statues such as the Jesús del Gran Poder, the Macarena or the Cristo de los Gitanos can be admired
Where to go for Easter: In the northern Germany

In Germany, people light fires at Easter, but it is a tradition that is mainly found in the northern part of the country! The locals then set fire, in complete safety, to large piles of wood on Holy Saturday or Easter Sunday
The custom of Easter fires has existed since 1559 and it is originally a pagan tradition to "burn" all the bad adventures of the past year, the idea being to celebrate renewal and the arrival of spring
But now it's more like a chance to get together with friends for a drink while admiring the Easter fires. Of course, visitors are welcome!
Where to go for Easter: In the Czech Republic

It is probably in the Czech Republic that Easter traditions are the most unusual and funniest. Equipped with a home-made mini whisk, children, only boys, go door-to-door collecting painted eggs from housewives. If they don't have any, it's guaranteed to give them a boost!
This tradition of pagan origin also concerns men who can do the same with their friends, their wives or even strangers. However, don't worry, it's still a good child and the mini whisk doesn't hurt at all! It makes for a good laugh and even tourists can play the game. Small whips are on sale everywhere at Easter time in the Czech Republic, so everyone can get one!
Where to go for Easter: Finland

In the land of Santa Claus, Easter celebrations have a Halloween feel to them. Due to a tradition, also of pagan origin, all children in Finland dress up as little wizards and witches at Easter time and then go from house to house to collect as many treats and chocolate eggs as possible. It's very cute to see!
Where to go for Easter: In Paris

If you want to stay in France for Easter, you won't be bored either! Several big egg hunts are organized all over the hexagon, which are quite amusing
In Paris, we recommend one in particular, as it promises to be truly exceptional!
In the 8th arrondissement, the Faubourg Saint-Honoré committee is organizing a big egg hunt on March 28th in the garden of the Champs-Élysées from 3:30 to 5:30 p.m., in partnership with Maison Dalloyau
For this occasion, renowned chefs from this neighbourhood have created exceptional eggs that will delight gourmets
Among others, you can taste the chocolate eggs prepared by Shereen Khelif, pastry chef at the Sofitel Paris le Faubourg; Nicolas Jaulmes, pastry chef at the Buddha-Bar Hotel Paris; Claire Heitzler, creative pastry chef at Ladurée; and even Guillaume Gomez, chef of the kitchens of the Elysée Palace
To take part in this gastronomic egg hunt, all you have to do is register at [email protected] (subject to availability).
How to get there:
Find your best flight for Easter - Compare
Rent your car at the best price for Easter - Compare
Useful:
Book your hotel at the best conditions for Easter - Compare
Find a cultural or sports activity for Easter - Find