10 magical places to apply for marriage
Feel ready to take the plunge? It's hard to choose the right place to propose. Especially since it will certainly be one of the happiest days of your life. To give you a little help before Valentine's Day, Le Petit Futé offers you his selection of ten magical places to propose to. And if he/she refuses, there's nothing more we can do for you!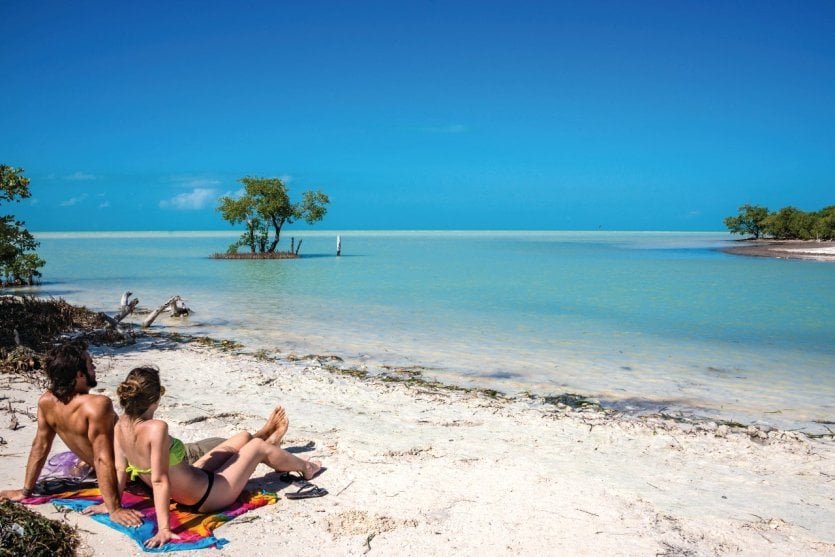 No. 10 - Ushuaïa - Argentina
Declaring your flame in the land of fire is simply magical! If you have always dreamed of being alone at the end of the world with your half, Ushuaïa in Argentina is the place for you. Avoid the city centre, which has been stormed by visitors, and take the opportunity to contemplate the splendid panorama of the southern mountains before going on a cruise in Antarctica and proposing. An unforgettable moment!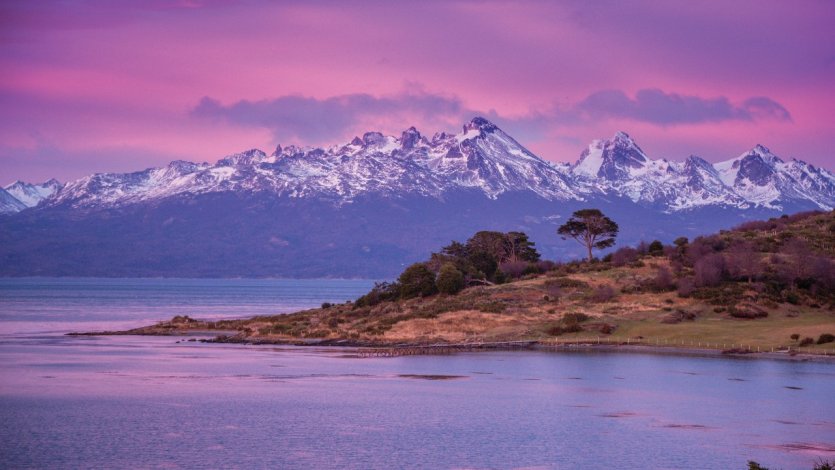 No. 9 - Chamarel - Mauritius
You want to make him see life in pink? Take him/her to Mauritius, more precisely to Chamarel, nicknamed the "land of the seven colours". This glade has seven shade variations: from ochre to purplish, red and brown. The particularity of this soil is that, even after trying to mix it, the colours always stand out and eventually separate. This phenomenon due to the mineral oxides present in volcanic ash will leave your beloved speechless... Well, just enough to answer yes to your marriage proposal!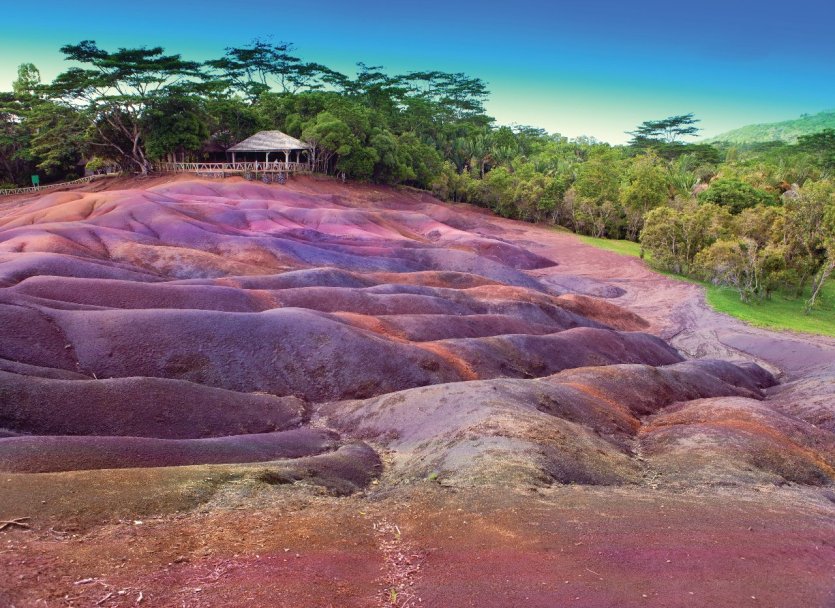 No. 8 - Central Park, New York - United States
A small haven of peace in a sprawling city, Central Park is the ideal place in Manhattan for a one-on-one getaway with your lover. It conceals romantic corners: Bethesda Fountain, Cherry Hill, Bow Bridge or even the statue of Romeo and Juliet at 80th Street. Enjoy a ride in a horse-drawn carriage in this mythical place to get started and propose your wedding. Guaranteed success!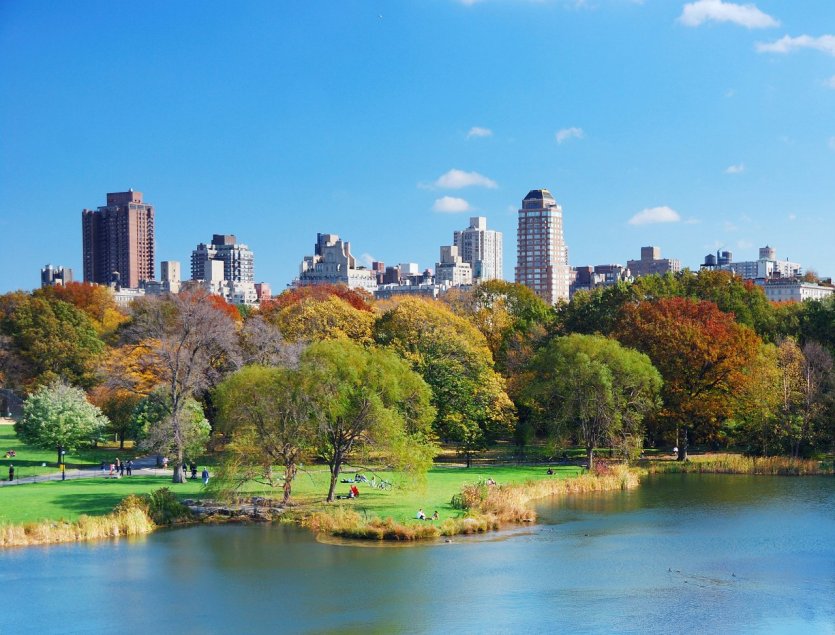 No. 7 - The Tunnel of Love, Klevan - Ukraine
Very original, the "tunnel of love" in Klevan, Ukraine, will make you dream. This greenway, a former abandoned railway line, contains dense vegetation where trees and shrubs are intertwined to form a real tunnel. This natural jewel is the perfect setting for an engagement request.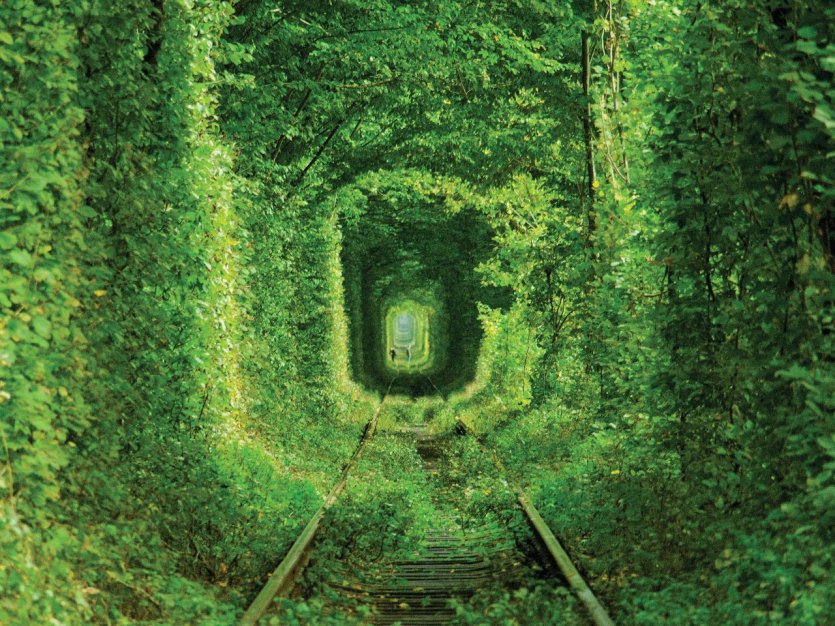 No. 6 - Bruges - Belgium
We forget Venice which, despite its incredible beauty, is not really original for a marriage proposal, let's face it! In Belgium is Bruges, nicknamed the "Venice of the North". In this 14th century setting criss-crossed with canals, board one of the many horse-drawn carriages to ask for the hand of the one who makes your heart beat! February is the ideal time to visit Bruges which will be less touristy and much quieter than in summer. It's up to you!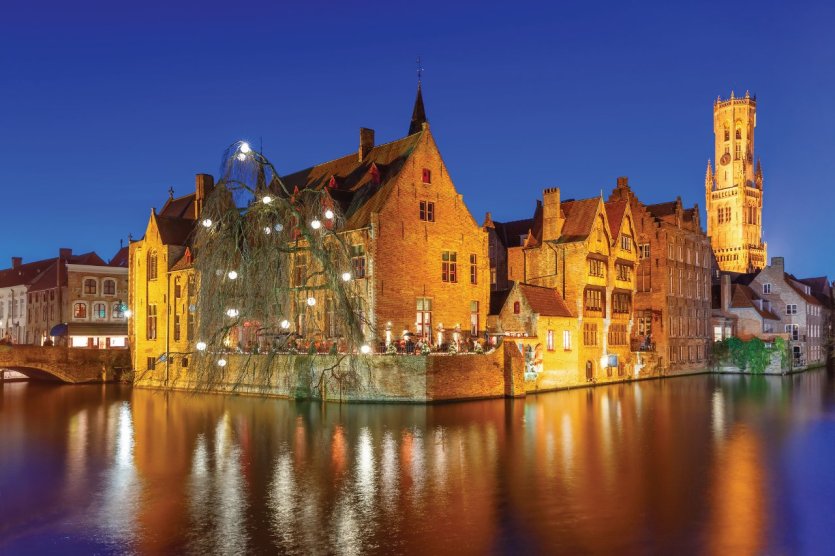 No. 5 - The Taj-Mahal, Agra - India
Temple of love, the Taj-Mahal is certainly the best place to propose in India! This white marble mausoleum was built by a Mughal emperor after his wife's death. Today, it houses their two graves and remains a symbol of eternal love. Kneeling in front of this monument will have an effect, we promise you that!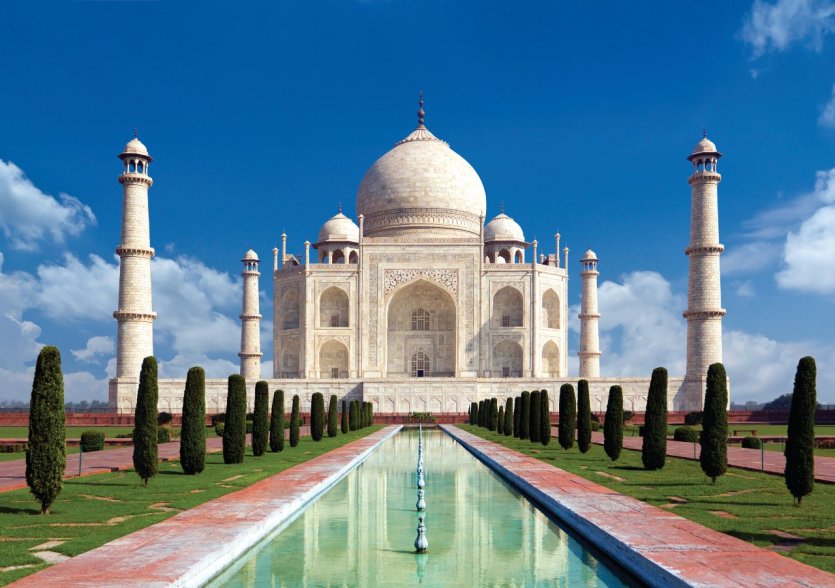 No. 4 - Paris - France
Timeless, Paris, city of love, is a classic for a marriage proposal. It is certainly the capital that will offer you the most possibilities! You want to put the little dishes in the big ones? Book a very good restaurant with a view of the rooftops. For a more bohemian request, direction Montmartre and Sacré-Cœur. Sitting on the steps, facing an exceptional panorama, it's time to get started! Finally, a little bonus for the more literary: the Shakespeare & Co. bookstore in the Latin Quarter is a real cocoon.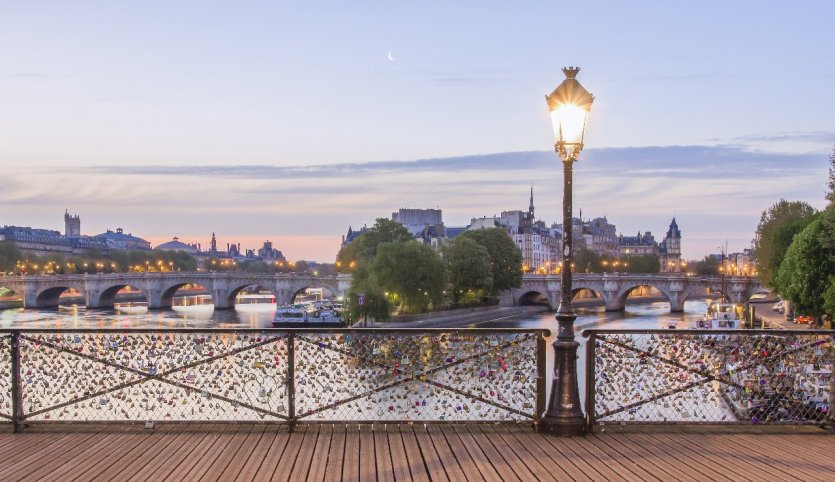 No. 3 - Rome - Italy
Open-air museum, Rome has magical places to ask for the hand of your beloved. The Colosseum and the Roman Forum are great classics. But to impress him, we recommend the Giardino degli Aranci and its splendid view of the Basilica of St. Peter. A spot for lovers, it is certainly one of the most romantic places in Rome. Bring a bottle of wine and let him live the dolce vita, you'll see, it always works!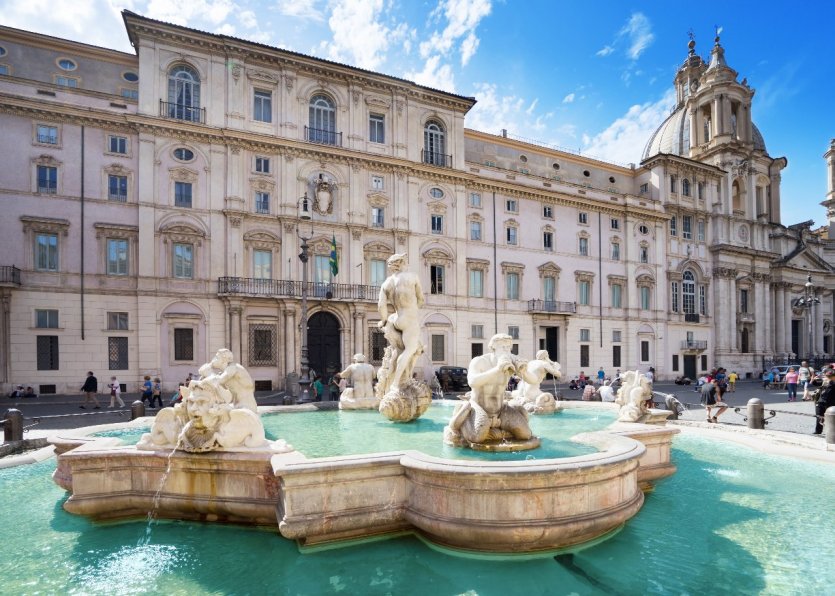 N° 2 - Saleccia Beach - Corsica
This white sandy beach looks like the end of the world... and yet you are well in France, in Corsica more precisely! Located in the Agriates desert, not far from Saint-Florent, Saleccia beach is one of the most beautiful in Europe. To get there, you have to take a small stony dirt road and get into the bush. At sunset, it is almost deserted. This is the perfect time to make your proposal!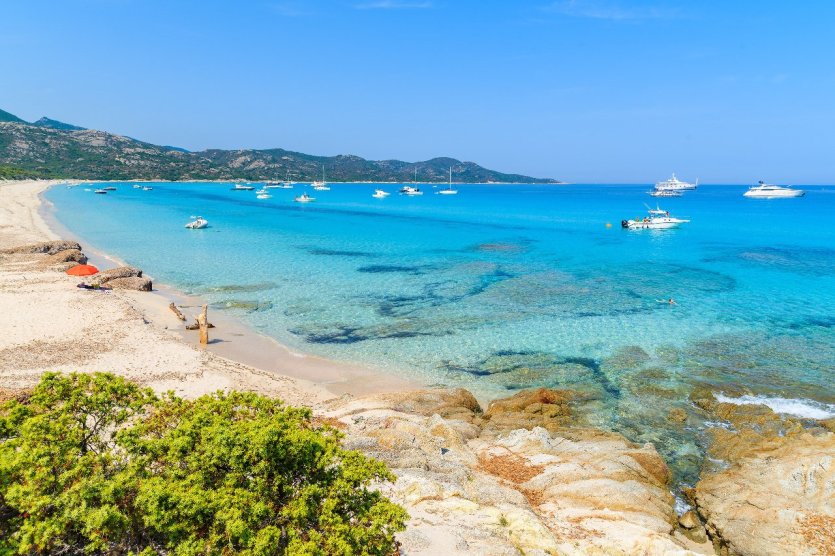 No. 1 - Aeolian Islands - Italy
The Aeolian Islands are the jewel of the Tyrrhenian Sea. All volcanic but of different sizes and aspects, they each offer a particular atmosphere. Panarea, the luxurious, Stromboli, the sulphurous, or even Lipari, the most typical, it is up to you to choose the one that will captivate the heart of your beloved! For an even more special atmosphere, Vulcano and its black sandy beaches will leave you with an unforgettable memory. This destination is so beautiful that you can even come back on your honeymoon!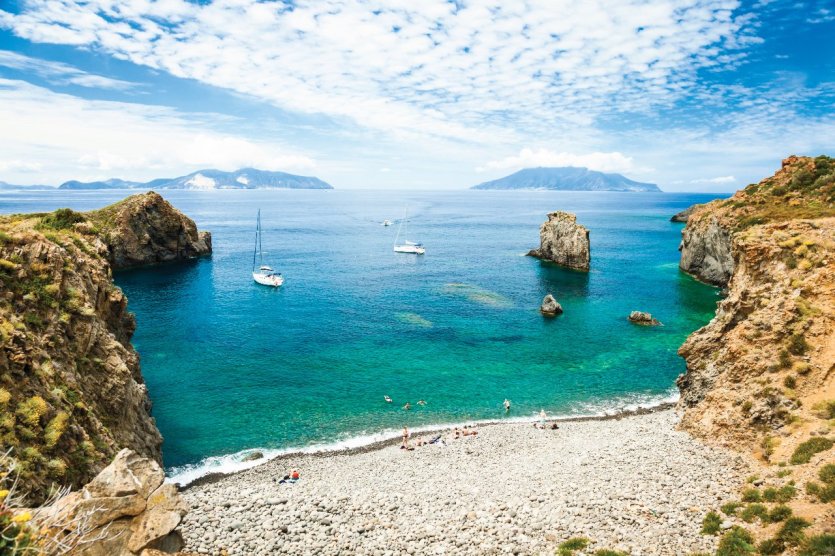 Learn more about Chamarel