Punta Cana is 32 kilometres of beaches bathed in turquoise water and 50 hotel complexes, more luxurious than popular. The ideal spot for a holiday with fan-fold toes on a deckchair. Punta Cana is a highly touristic municipality located at the eastern tip of the Dominican Republic, at the crossroads of the Caribbean Sea and the Atlantic Ocean. The Bavaro region combined with the Punta Cana region make up the Costa del Coco, the well known coconut tree coast, lined with luxurious all-inclusive hotels. It is a popular destination for windsurfing and sailing, but also diving or kayaking. For his discotheques too. Generally we book all inclusive packages in Punta Cana, whether you come on an organized trip or alone. Few public beaches, each hotel having its own and the hotels being side by side.... You still have some beautiful alternatives to the beach and discos: the shopping centre, a visit to the Marinarium dedicated to the richness of the seabed, the Ojos Indinegas ecological nature reserve and excursions to discover the region's various natural environments
What to visit Punta Cana?
Suggested addresses Punta Cana
When to go to Punta Cana?
You can travel all year round in the Dominican Republic. The high tourist seasons are between November and February, Holy Week before Easter, then in July and August. Two seasons are popular with tourists, from mid-December to March and from July to August, with a clear preference for the first. The Holy Week before Easter with its famous red bean dish in April is also very popular. Of course, the rates of hoteliers and car rental companies are accordingly. In the low season, prices decrease by about 20% to 25%. And you can negotiate! In January, go to Higüey on the 21st for the great procession in honour of the feast of the Virgin of Altagracia, spiritual mother of the Dominican people. In February, don't miss the carnival on the 27th
Weather at the moment
Weather all year round
The climate in Punta Cana is subtropical and humid with a warm season from May to October and a cool season from November to April (21/29°C). Temperatures are very pleasant all year round with a heat peak from May to October (24/32°C). This period corresponds to the wet season during which hurricanes can occur (especially from July to September) and which follows the winter or cool season, the high tourist season.
Budget
The currency is the peso, it is easy to change and credit cards are accepted everywhere. Contrary to popular belief, the Dominican Republic is not a cheap country and particularly Punta Cana. For accommodation with the right comfort, the rates are similar to those in Europe. To get off the beaten track you'll have to break your piggy bank. A tax includes tips, but it is customary to leave 10% more.
Procedures
No visa is required for French, Belgian, Swiss or Canadian nationals. A passport valid for more than 6 months after the date of entry is required to travel to Punta Cana. You will also need to buy a tourist card when entering the Dominican Republic that allows you to stay for a maximum of three months in this destination.
Health
No vaccine is mandatory in Punta Cana, but some are conseillés : DT-polio, typhoid fever, viral hepatitis A and B, rabies. Mosquitoes can carry dengue fever, malaria, West Nile fever. Water is not drinkable in the Dominican Republic. As markets and small restaurants are not subject to any rigorous sanitary control, you will have to be vigilant in front of your plate. In summer, some groupers can be toxic, so choose your leader carefully! Protect yourself from the sun. Otherwise the destination does not present any particular health risks...
How to go to Punta Cana? Our advice & tips
Organised trips

Going alone

Moving around
Most tour operators offer stays in Punta Cana all inclusive from 10 to 15 days. Good timing to really rest! These organized stays are generally of good value for money for those who want to stay in a hotel, with their feet in the water. But if you intend to visit the country, you will have to make excursions at very high prices. Find out beforehand to avoid unpleasant surprises.
Discover our selection of travel agencies for this destination
Dry flights and Internet reservations of your hotel are enough to ensure you a top-notch stay. The usual precautions are recommended for people travelling alone (do not go out with large sums of money, no provocative jewellery, no taxi on the run, especially at night...). If the Dominican Republic is a generally safe country, highly tourist areas such as Punta Cana inevitably attract some ill-intentioned people...
Moving around the Dominican Republic and Punta Cana is easy. From sunrise to sunset, guaguas (minibuses or buses) travel at high frequency. Stand on the side of the road in the right direction and wave. For taxis, the prices are fixed (up to 4 people and generally round trip). You can also use motorcycle taxis. And for a long-distance excursion, take a more comfortable bus, if necessary, or a service with transport.
Prepare for your trip Punta Cana
Transportation
Car Rental
Taxi
Tailor-made trip
Accommodation & stays
Find a hotel
Holiday rental
Services / On site
Book a table
Activities & visits
Punta Cana travel inspiration
Pictures Punta Cana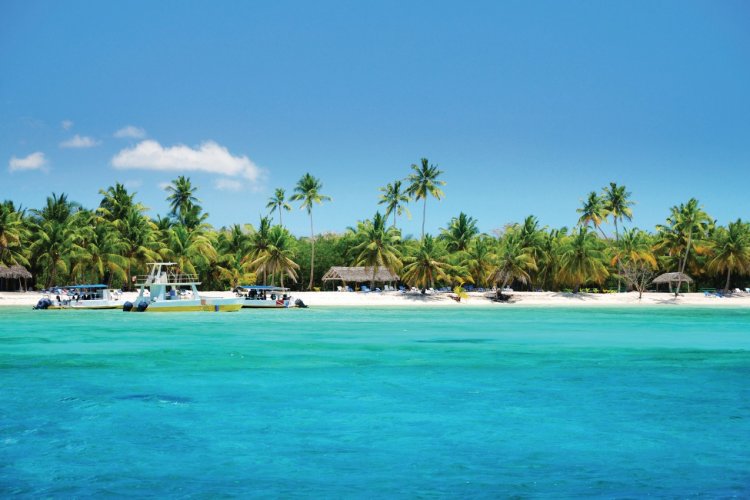 gerisima - iStockphoto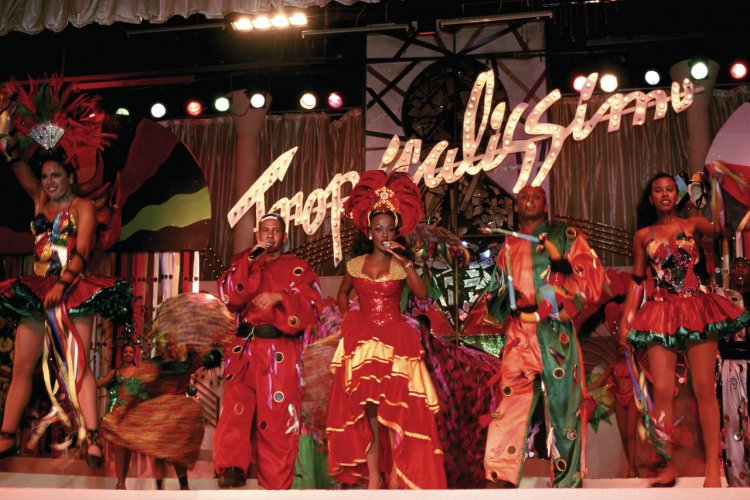 Author's Image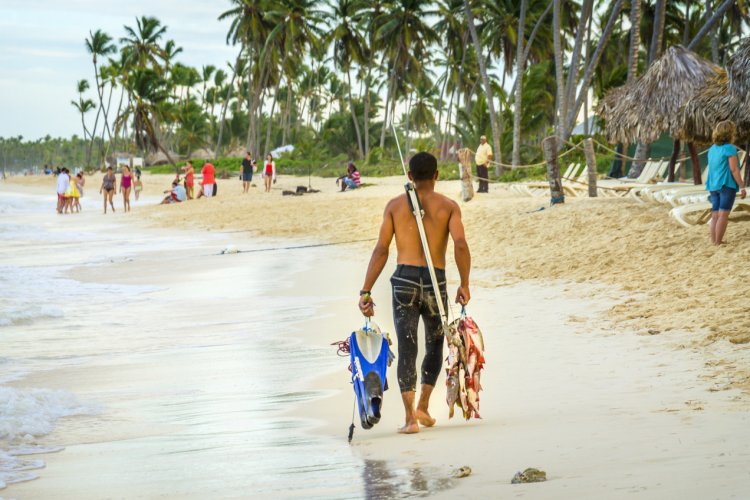 Anna Jedynak - Shutterstock.com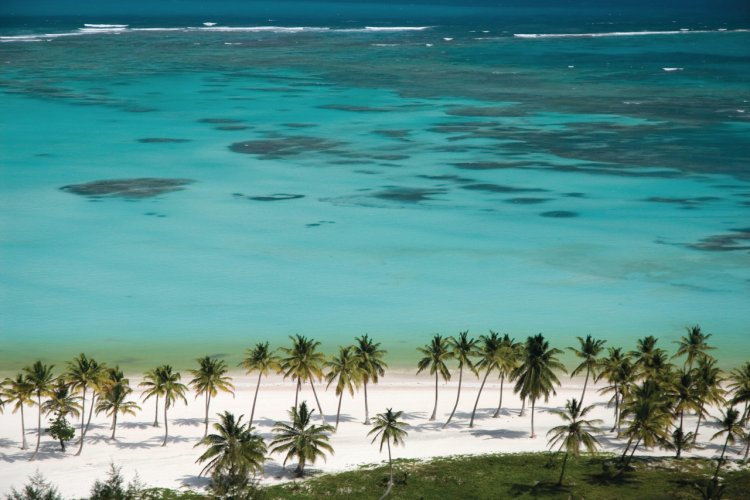 Ministerio de Turismo de República Dominicana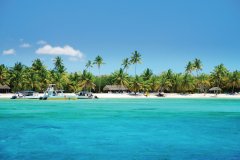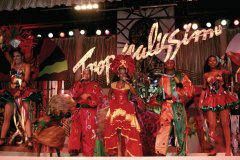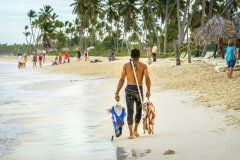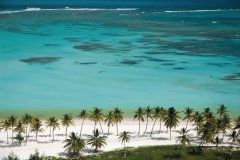 Discover Punta Cana
Practical information