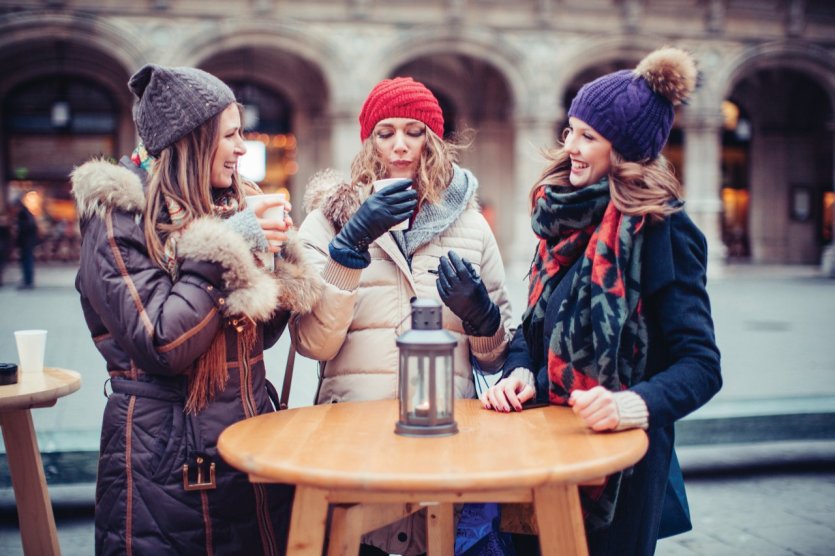 Do you feel like getting away from it all for the festivities? But where to go in December to enjoy it? Here are a few travel ideas to make the end of 2019 unforgettable!
Where to go in December to spend the holidays in the sun?
Thailand is a very good choice to get away from it all for the holiday season. In the land of smiles where the cost of living is up to five times cheaper than in France, you can easily enjoy the comfort of a luxury hotel in an all-inclusive package and relax on the heavenly beaches of Phuket or Koh Samui for example. Scuba diving enthusiasts will also be able to have a blast, as Thailand's seabed is particularly rich and varied with an idyllic water temperature
For sunbathing not far from Paris, head to Las Palmas, the capital of Gran Canaria. Beyond its superb colonial architecture, Las Palmas has a beach in the heart of the city centre. Las Canteras is even one of the longest city beaches in the world with its 3 kilometers long. As a bonus, it has a beautiful promenade lined with restaurants and shops. Here is something to do during your holidays between two sunbathing sessions. And then when you feel like seeing other beaches, just go and visit the rest of the island, you'll have plenty to choose from: beaches of Maspalomas, Gui Gui, del Inglés..
If you want to be warm in France in winter, Guadeloupe is the perfect destination! With its two largest islands, Basse-Terre and Grande-Terre, separated by the Salt River, there is no shortage of long dream beaches... The turquoise Guadeloupean waters and fine sand are yours. Then there are the small islands, including Marie-Galante, La Désirade and Les Saintes, rich in creeks and more secret heavenly beaches. Guadeloupe is really a small pearl of the Caribbean for seaside pleasures! To leave at this time of the year is to choose the ideal season: just after the end of the year festivities begins in Guadeloupe the carnival! From the 1st Sunday of January, you can attend parades.
December is not part of the high tourist season but you may be surprised by some rates. Think about anticipating your trip to the sun!
Going to the West Indies in December is an opportunity to experience the Christmas holidays in a totally different way
Where to go in December to brighten up your end of the year with a city trip?
At the beginning of December, to take full advantage of the view, take a trip to Lyon. It is the Festival of Lights and for a few days the city is transformed into a jewel with many artistic light installations in its heart of town. Most of its monuments are beautifully illuminated too. It's a real life-size enchantment not to be missed!
When you say Christmas, you say Christmas markets! In Belgium, it's a real tradition, and not only in Brussels. The beautiful city of Bruges, the Venice of the North, is transformed every year into a splendid Christmas village. The Markt square is at the heart of all these festivities with an ice rink, stands offering typical Christmas items, but also mulled wine, chocolate and waffles
In other European countries, such as Germany, the traditional Christmas markets are just as beautiful. But one of Germany's most famous markets is in Erfurt. It has the special feature of having a giant fir tree - 25 metres high all the same - a magnificent nativity scene with 14 life-size wooden figures. It is located around the Domplatz and has more than 200 stands selling a multitude of typical products from the Thuringian region of which Erfurt is the capital.
Where to go in December to celebrate December 31st in style?

If you dream of an original New Year's Eve, we recommend the city of Valparaiso in Chile. The party takes place outside all night long, especially because of the magnificent, mythical, traditional fireworks display on December 31st! It is one of the most important pyrotechnic shows in all of South America. And then the next day, you are free to explore this beautiful city perched in the hills and classified as a UNESCO World Heritage Site. As you climb higher, you can enjoy the magnificent landscape offered by Valparaiso.
For more fiestas, Amsterdam is also a destination of choice on December 31st. Its compact city centre is ideal for strolling from one festive place to the next on foot, without having to take a taxi. And the good news is that Amsterdam is brimming with bars and clubs of all kinds for all budgets. To regain your strength in the evening, you can enjoy some "oliebollen", sweet Dutch donuts
To party in Europe on December 31st, Edinburgh is also a great place to be. There's plenty of entertainment in the streets, especially on Princes Street, with concerts, DJ sets and funfairs, with Edinburgh's beautiful castle as a backdrop. And at midnight, a sublime firework display, fired from the castle, lights up the city!
If you are fond of pyrotechnic effects, find the best fireworks for the New Year through this article
Where to go in December for a family holiday?
Would you like to enjoy our beautiful country at the end of the year? Why not spend a Christmas in the heights? Petit Futé shares with you his travel ideas in his article where to spend Christmas in the mountains.
The last days of the year are drawing near, you are preparing for the next year! If you don't know where to spend New Year's Eve, Petit Futé shares its best New Year's destinations with you.
To avoid the depressing winter, you can make a round trip to Casablanca. The temperatures are much milder there, and are pleasant all year round. You will benefit from affordable prices thanks to the low season. Travel agencies offer cheap flights from Paris. These savings will allow you to enjoy your excursions more.
Another exotic destination for your loved ones, the wide open spaces of Argentina will welcome the whole family with pleasure. Don't forget to bring warm clothes if you want to try an excursion to Tierra del Fuego! If you prefer to go on a round trip around the country, you can take advantage of all the different climates that Argentina has to offer in December. Between the sub-zero temperatures of Tierra del Fuego and the tropical climate of the north, you are likely to be overwhelmed by the many facets of this South American country.
You've filled up on travel ideas for the month of December. Petit Futé hopes that you will make the most of your holidays to spend an excellent New Year's Eve and happy holidays!
Discover also where to go in January.
Getting there:
Find your flight at the best price in December - Compare
Rent your car at the best price in December - Compare
Useful:
Book your hotel at the best conditions in December - Compare
Find a cultural or sporting activity in December - Find