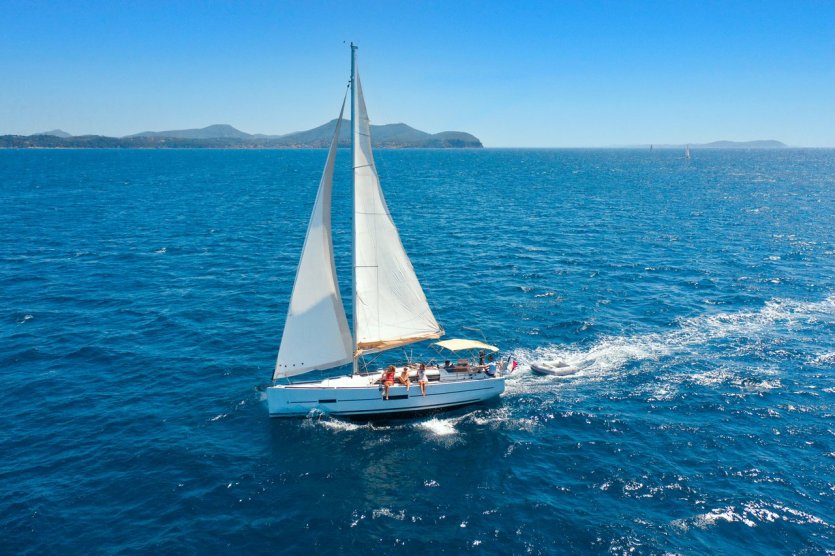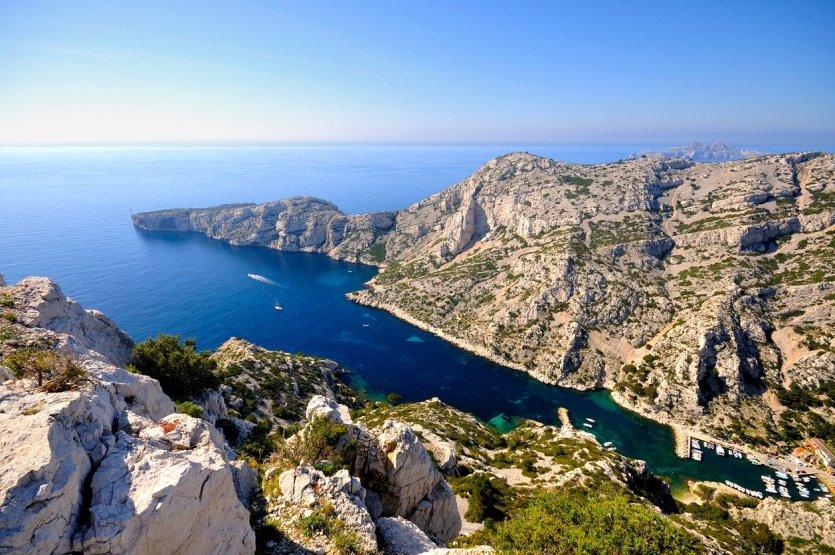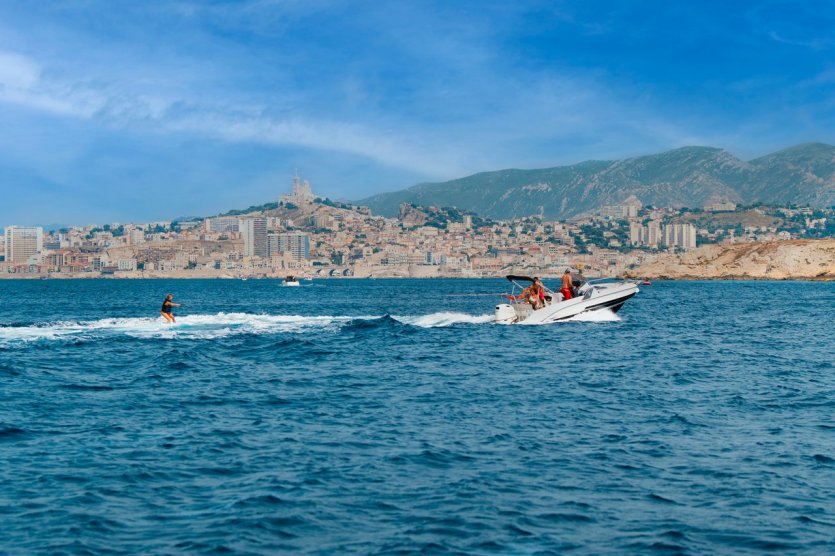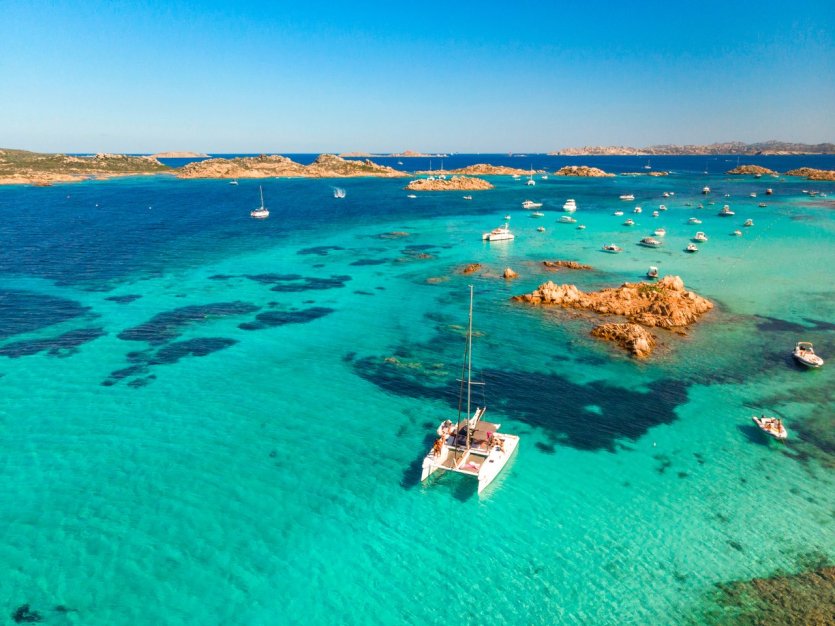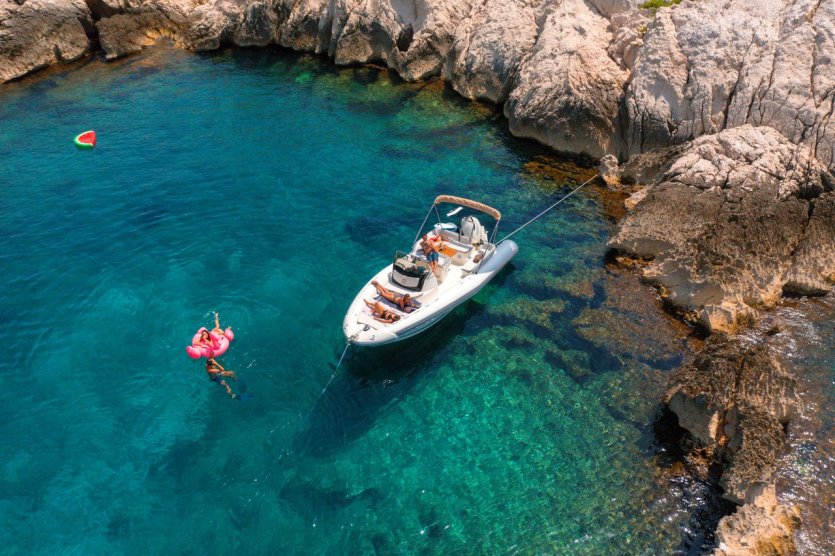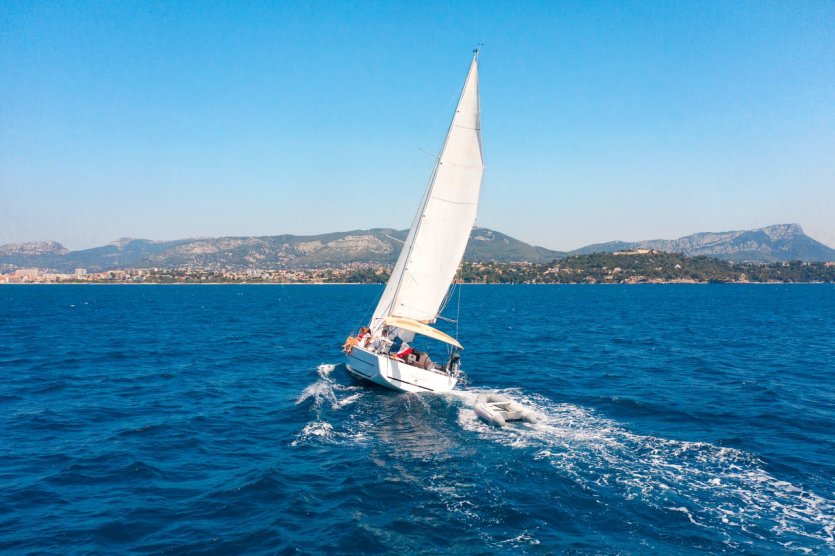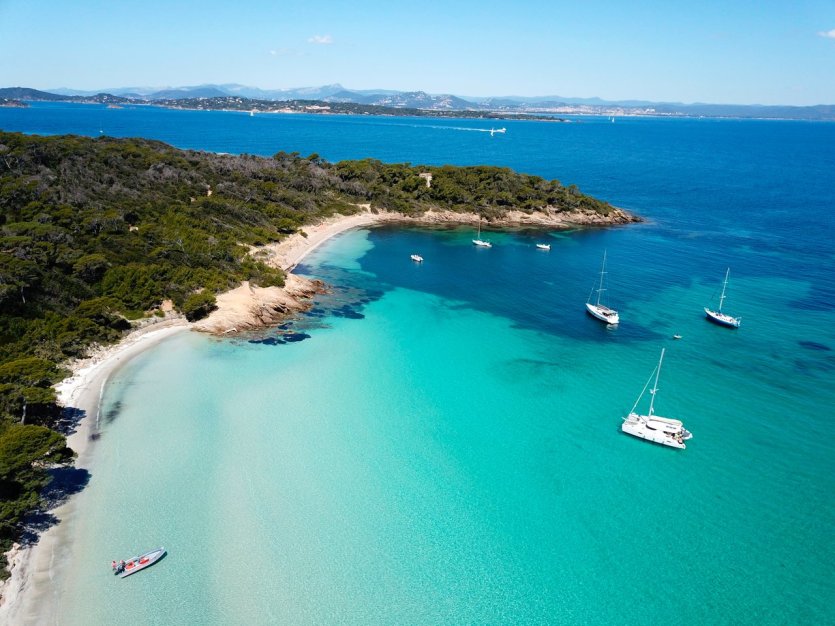 Ah! Marseille! its emblematic districts, its harbor and its kilometers of coastline revealing the most beautiful shades of the Mediterranean. The Phocaean city never ceases to attract visitors, eager to enjoy all the pleasures of a vacation by the sea. This is one of the main assets of the second largest city in France, offering quick and direct access to the beach and the exceptional creeks, the jewels of the Bouches-du-Rhône. This succession of creeks and coves with translucent waters nestled between limestone cliffs offers the feeling of being in paradise! Moreover, in Marseille, don't hesitate for a second to rent a boat to explore the most beautiful spots of the coastline. On board a boat without a license, a sailboat, a catamaran, with or without a skipper, there are different formulas to enjoy moments that will remain forever engraved in your memory. In addition, with Click&Boat, boat rental for individuals and professionals is done in just a few clicks, and at the best prices!
Boat vacations in Marseille: a pleasure accessible to all
Marseille is an ideal destination on sunny days to stroll through its historic districts, but also to stroll and have a drink in its Old Port and discover some of its most beautiful museums. The city also has the inestimable advantage of offering direct access to splendid corners of the Mediterranean. After soaking up the sun on the beaches of the city center, Prado, Petit Nice, Estaque or Pointe Rouge, sailors should rent a boat to explore the wonders around. Renting a boat in Marseille allows you to get on board a semi-rigid or other motor boat for a day trip. The nautical escapade takes place from one of the many ports of Marseille: Old Port, Port of Corbières, Port of Pointe Rouge, Port of Vallon des Auffes or Port of Fausse Monnaie. After a few minutes of navigation, you will reach some of the most exceptional spots of the Marseille coastline such as the Frioul islands and the unavoidable creeks located between Marseille and Cassis.
Want to go for a ride on a sailboat or a catamaran? No problem, renting a boat also allows you to take the helm of these larger boats to drop anchor at the best anchorages. Once there, there is nothing else to do but enjoy the surroundings and jump into the water for some good sunbathing, swimming and exploring the sea bed.
You don't have a boat license but you would like to enjoy the splendor of the Mediterranean by sailing directly on the waters? Well, it is quite possible, since online rental from individuals and professionals offers the opportunity to rent a boat without a license! The idea is simple, to allow novice sailors to embark with two, with friends or with family on board a boat easy to handle for a day trip rich in emotions.
Another advantage of a boat vacation in Marseille is that you can pilot a boat in complete autonomy or be accompanied by a skipper. In this case, the owner of the boat offers to be present during the trip to guide the passengers to these places of the coastline that should not be missed under any circumstances.
Leave for a weekend or several days for an incredible vacation on a boat in Marseille
What if a trip to Marseille on a sunny day was an opportunity to take a cruise along its incredible coastline? By renting a boat for a vacation in Marseille, it is possible to leave for a weekend or several days aboard a sailboat, a catamaran and even a yacht for the most luxurious stays! For those who are used to sailing, this allows them to leave for a short trip with several people to emblematic places such as Sausset-les-Pins, Carry-le-Rouet to the west or Cassis and La Ciotat to the east.
For those who wish to be guided by an experienced sailor, renting a catamaran or a sailboat allows you to embark with a skipper who will take care of sailing to the desired places. For example, you can leave from Marseille and reach other unavoidable places in the Mediterranean such as Corsica, Sardinia or the Balearics. You will find boats with cabins, beds, bathrooms, kitchen area, everything you need for a great stay on the water. While the navigation is taken care of by an experienced person, we just have to enjoy the time we are offered to lounge on the deck or on the trampoline, take a few heads at the anchorages and have an aperitif in front of the sunset at the end of the day.
Whether you rent a boat for a day, a weekend or a whole week, boat vacations in Marseille will satisfy all your desires.
These places not to be missed during a boat vacation in Marseille
If Marseille is the number one destination for boaters, it's because France's oldest city has an extraordinary coastline. During a day trip by boat, you should not miss the emblematic places in the city center such as the Malmousque cove. This anchorage is very popular for its picturesque setting with a small port, colorful houses, rocks on which bathers sit and waters that invite refreshing swims. From the Old Port and La Pointe Rouge, it only takes about 30 minutes to reach the Frioul Islands, and marvel at the fascinating landscapes with creeks, beaches and sandy coves and white rocks
Heading west, it is another unavoidable part of the harbor of Marseille that awaits the sailors with the wonderful landscapes of the Blue Coast. A day boat rental allows you to stop in bucolic places like the port of Niolon, before reaching the mythical Estaque district and its lively beaches. And then, a boat trip, semi-rigid, sailboat, catamaran or boat without a license, must lead to the pearl of Marseille's coastline: the Calanques National Park. The creeks of En-Vau, Port-Miou, Port-Pin, Sormiou, Morgiou and Sugiton all have their own particularities. But they all have one thing in common: they offer an anchorage revealing turquoise waters that look like an earthly paradise. All this is enhanced by the surrounding limestone rocks and Mediterranean vegetation. Note that if the creeks are accessible on foot, the boat remains the easiest and most exciting way to reach these natural wonders