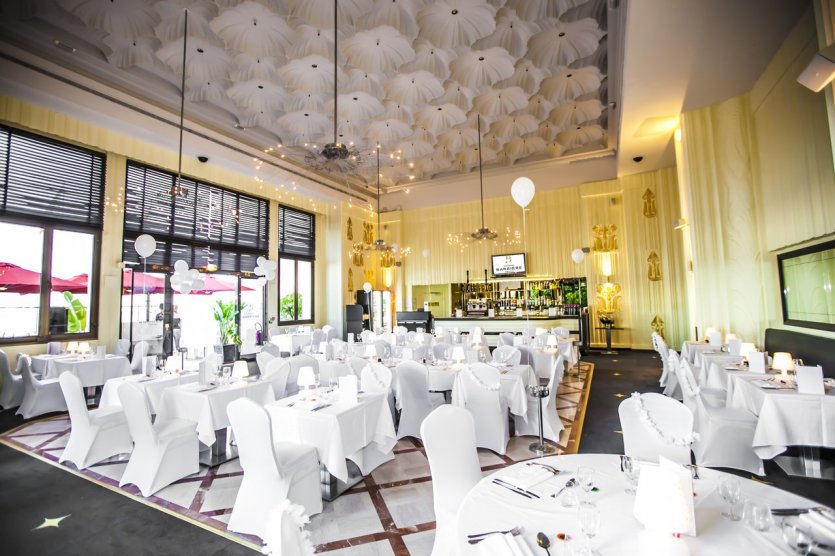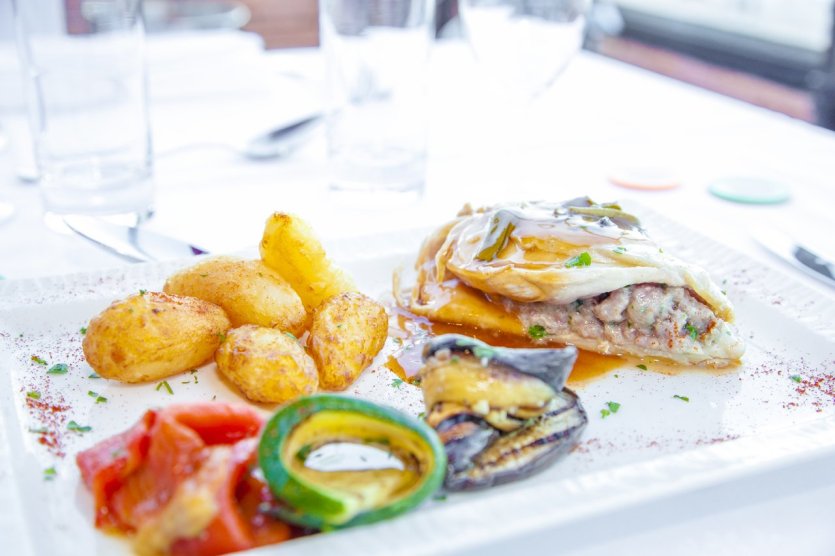 The Columbus stands majestically facing the sea. It is located within the Barrière Casino complex and is now accessible through a dedicated outdoor entrance. We appreciate the decoration of the large room, which has lost none of its splendour since the renovations; the ceiling height (5 metres) and its rosette decoration give the place a very elegant atmosphere.
As soon as the sun's rays warm up the atmosphere (almost all year round in Menton!), the outdoor terrace overlooking the Big Blue is very pleasant.
The chef, Andrea Fontana, an Italian by birth, has been working all over the world. He settled in Menton and now offers an authentic and generous cuisine, very focused on the Mediterranean while mixing some mixed flavours. Italy is of course honoured through fresh pasta recipes, which he buys in Ventimiglia from Pasta Fresca Morena.
The new winter menu gives pride of place to fresh seasonal produce. A pumpkin soup and croutons as an appetizer for example. The yellowfin tuna medallion à la plancha, with its Teriyaki sauce, adds an exotic touch to the menu; the breaded lamb chops flavoured with Provençal herbs reflect a sometimes more classic character. As for the sweet note at the end, we suggest Tiramisu with pistachio or the artisanalice creams of Puro Piacere, a very famous place in Menton for its know-how imported from southern Italy.
A refined but uncluttered address that can be visited on any occasion: with family, even with children (the Casino is adjacent but now the independent entrance), with friends for lunch in the sun or after a break at the Casino, even late on Saturday evening
Colombale is open every day from 12pm to 2.30pm and from 7.30pm to 10.30pm (11.30pm on Saturday). Closed on Monday evening and Tuesday evening.
Menu reflections of the market at 14.50€ : suggestion of the day (salad of the day, pasta specialities or hot dish) + Coffee sweetness. Valid for lunch and dinner, 7 days a week.