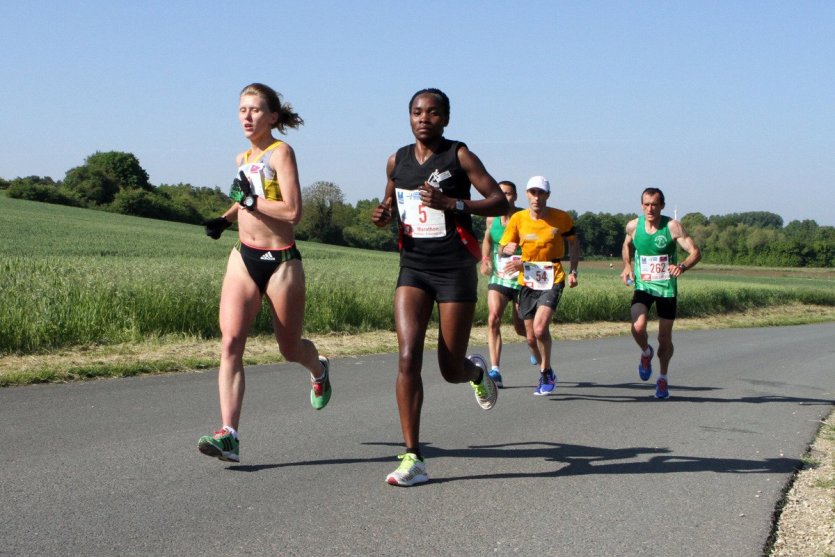 Only associated with the Futuroscope Park until 2009, the General Council of Vienna has decided to extend the event to the city of Poitiers for the delight of marathon runners. The route now departs from the city centre and arrives in the Futuroscope Park. It has been improved in 2010 in order to bring more comfort to the riders
practical information
date: the Poitiers-Futuroscope marathon will be organised on 31 May 2015. It is the conclusion of a whole weekend dedicated to the race with the organization of a 10 km and a 5 km free of charge, in the center of Poitiers, and a half marathon. More than 3,500 participants in all races in 2014!
registration date: the Poitiers-Futuroscope Marathon is one of the races where it is still possible to register on the spot
maximum number of participants: for the time being, the organizers have not set a maximum. Each year, about 700 to 800 marathoners participate in the event (more than 900 finishers in 2014 for 1010 registered), which makes the marathon very enjoyable for runners looking for a medium sized event without too many people.
tariff: €31 until 31/12/2014; €36 from 1/01/2015 to 28/02/2015; €41 from 1/03/2015 to 30/04/2015; €45 from 1/05/2015 to 26/05/2015. With his or her registration, each marathoner receives two free entries to Futuroscope Park and the possibility of buying four additional tickets at half price.
registration: registration can be done with the organizer by mail or online before May 26th. As with most races, the registration fee includes the rental of the electronic chip used for timing. In case of loss of the chip, the competitor will have to reimburse 16 €. Runners can take out cancellation insurance at a cost of 7 €.
other races: the Poitiers-Futuroscope half-marathon, the "Tout Poitiers Court" event with a 10 km and a 5 km, are organised at the same time.
The course
interest: The Poitiers-Futuroscope marathon links the historic centre of Poitiers to Futuroscope. You will cross varied landscapes along the shady banks of the Clain, then through the villages of Chasseneuil-du-Poitou and Dissay with its pretty "little marsh" and its castle. Coming back to Dissay by the cycle track, and after having seen the Saint-Cyr leisure park, you will finally reach the arrival in front of the Futuroscope convention centre.
difficulty: this marathon is considered by all participants as very accessible and allows beginners to start the marathon adventure
vertical drop: in total, the course includes 126 metres of positive vertical drop and 156 metres of negative vertical drop. It's pretty rolling.
temperature: at this time of the year it can already be very mild with temperatures ranging from 10°C to 21°C. However, in this season the weather can still be very unstable
refreshment: Refreshment stations will be set up every 5 km throughout the circuit with solid and liquid elements.
finish services: showers will be provided for runners at the finish in two nearby gymnasiums
For more information, please visit the event website