Top 10 of the most beautiful beaches in France
Which is the most beautiful beach in France? Everyone can have their own opinion on this question, especially since France has an abundance of beaches, be it on the Channel or North Sea coasts, not forgetting the Atlantic coast, but also of course the beaches of the Mediterranean coast. Some will prefer small, steep coves or unusual beaches, while others will prefer beaches with large sandbanks. Without forgetting those who prefer beaches that are conducive to calm and relaxation, while others are looking for more family-friendly beaches offering a wide range of activities. This summer, to help you prepare for your holidays, the Petit Futé guide has taken the time to exercise and has concocted a slide show of the 10 most beautiful beaches in France. From the French Riviera to the Atlantic coast, via the beaches of Corsica... a tour of the most idyllic French beaches.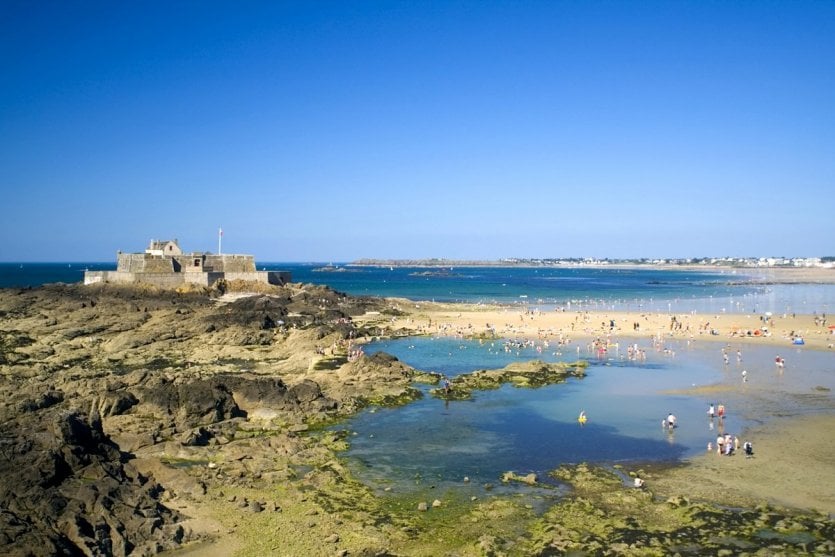 N°10 : Les Sables-d'Olonne
Les Sables-d'Olonne welcomes more than a thousand boats in its small marina and many bathers on its beaches. A waterfront that offers a magnificent view of the Atlantic. To enjoy the sun and indulge in a wide range of activities such as sailing, the Grande Plage offers 3 km of fine sand. The strong point is that you can get there directly after enjoying a meal in one of the restaurants facing the sea. Bathing cabins, mattress rental, everything has been planned so that locals and holidaymakers alike can have a pleasant time. So, off to the Vendée this summer?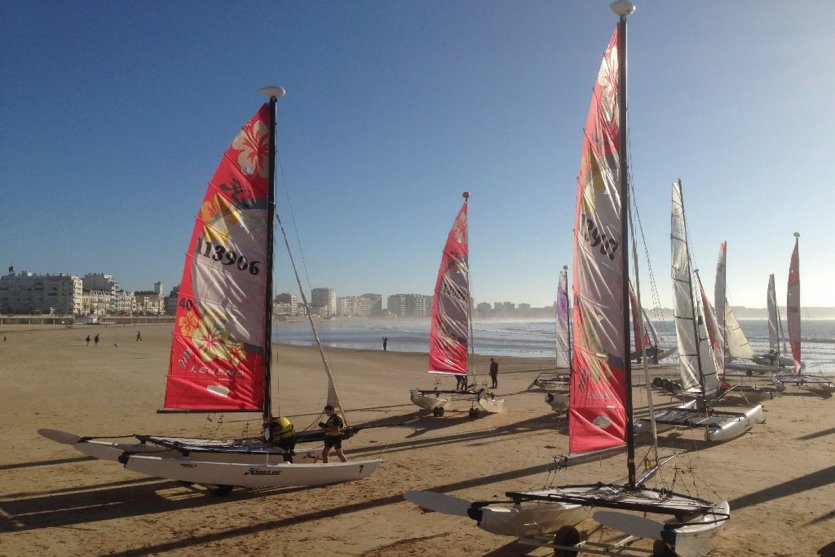 N°9 : Collioure
The beaches of Collioure, located on the Côte Vermeille, 20 km from Spain, have nothing to envy their Spanish neighbours. Sometimes small, but pleasant, there is something for all tastes since there are beaches of fine sand as well as pebbles. The beach of Boramar is the main beach of the city. Protected from the wind, one has the chance to enjoy an exceptional setting, with a view of the royal castle on one side and the church of Our Lady of the Angels on the other. Its central position is perfect for enjoying the nearby restaurants and bars. Be careful however in high season, the beaches of Collioure fill up very quickly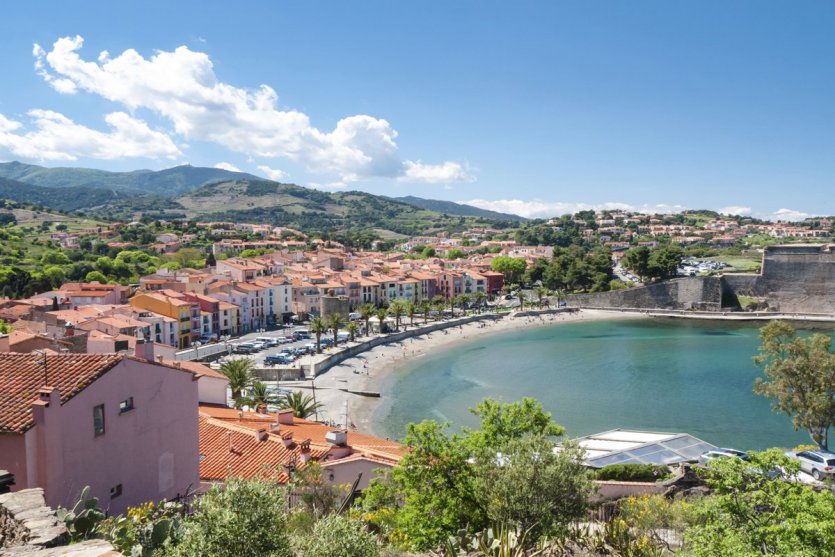 N°8 : Erquy
There are many wild and unspoilt beaches on the Brittany coast. In Erquy, a small village of the Côtes-d'Armor, they are friendly and family oriented. The beaches of Portuais, Lourtuais or Guen are in the heart of the classified natural site of Cap d'Erquy. Places that inevitably seduce lovers of wild spaces, where nature blossoms and where it is good to meet with family or friends to relax in an iodized atmosphere. It should also be noted that on sunny days, the sea offers its most beautiful shades of blue and there is a touch of paradise in Brittany.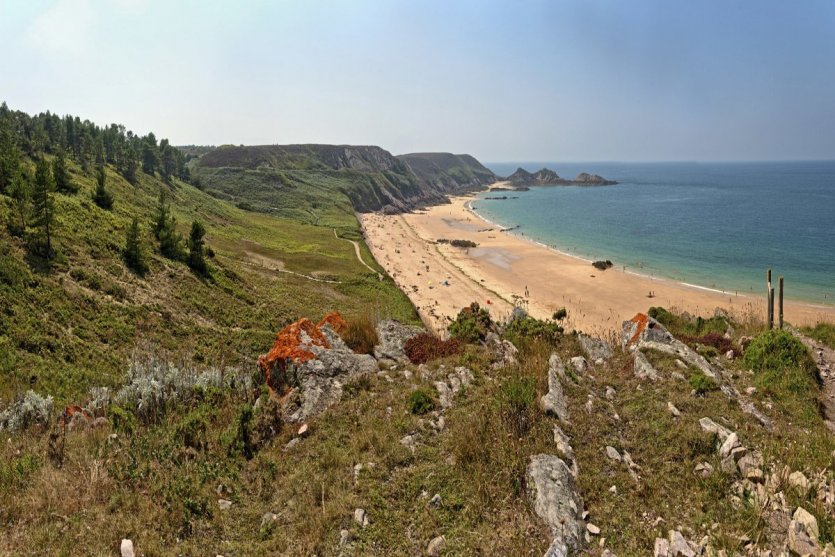 N°7 : Biarritz
The Basque Country has a natural environment that appeals to a large number of travellers, between its mountains and its large expanses of fine sand. Walkers, families and surfers meet and flock in summer to the Grande Plage de Biarritz, one of the most beautiful beaches of the Basque coast, which stretches between the Virgin's rock and the lighthouse. Everyone comes to enjoy a real postcard landscape. It is also a very popular beach for its ideal location, just a stone's throw away from shops, cafés and restaurants, which can be reached between two swims, games or sunbathing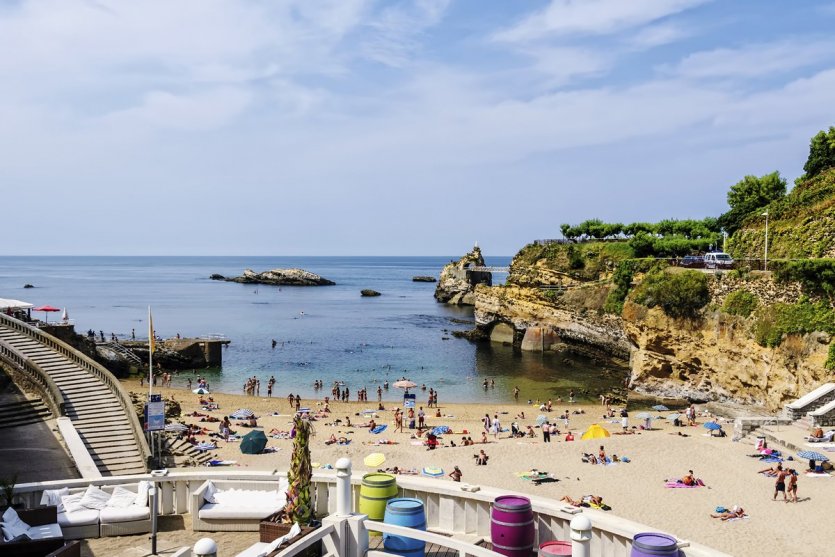 N°6 : Saint-Malo
The beaches of Malouin are vast expanses of fine sand strewn with small creeks, dunes and cliffs, which live to the rhythm of the sometimes impressive tides. Opposite the Fort National is the very beautiful beach of l'éventail. It is often very busy at low tide, where holidaymakers and locals gather with their families to enjoy swimming and activities on the sand. Small creeks form in the middle of the rocks, where everyone likes to cool off when the sun heats up. And then the swimming is done with a view, since the National Fort reigns supreme here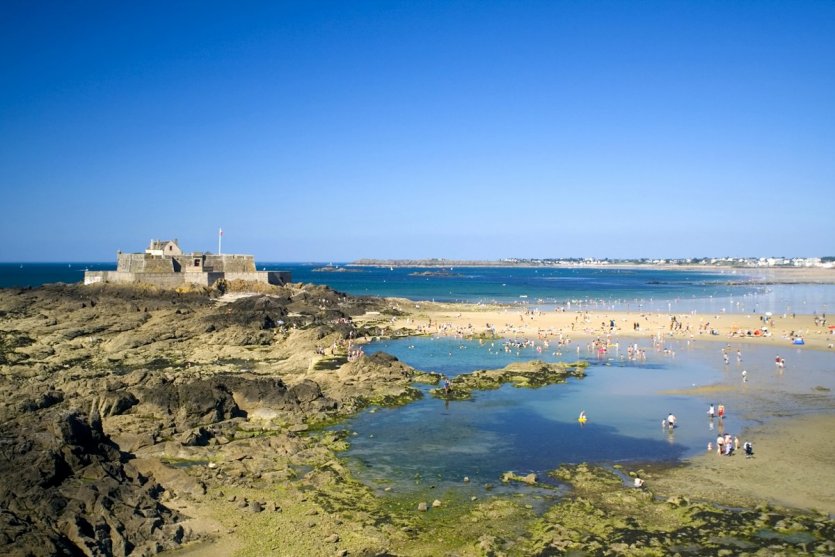 N°5 : La Rochelle
La Rochelle is a sublime city that we like to join for its architecture and of course its seaside atmosphere. La Rochelle's Chef de Baie beach is one of the three beaches that the city has. It is located west of the Old Port and can be reached on foot or by bike. This fine sandy beach, sheltered from the wind by a dyke, relatively calm and quite large at low tide, is an ideal place for family holidays. You can also take advantage of it between two swims to go for a walk in the 30 surrounding hectares classified as a Sensitive Natural Area. The biodiversity there is exceptional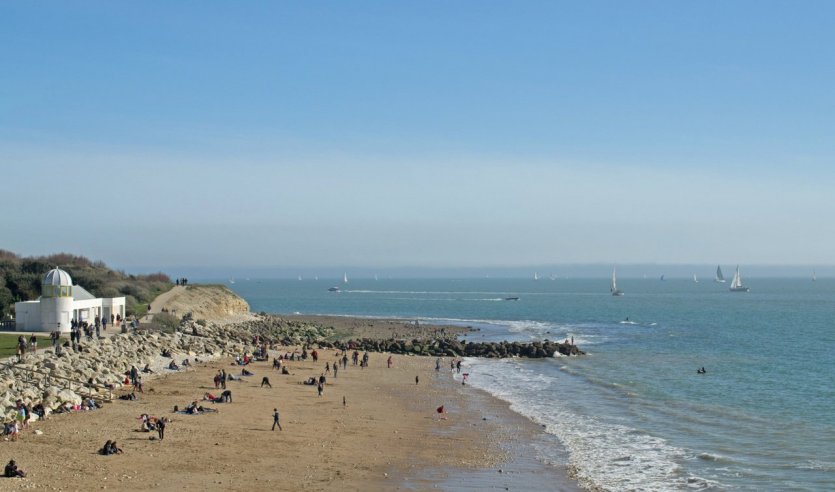 N°4 : Arcachon
The Pereire beach is one of the most famous and largest in Arcachon. It extends over nearly 3 km of fine sand and offers an exceptional view of Cap-Ferret. It is unquestionably one of the most pleasant beaches of the city, since it feels calmer than the other beaches of Arcachon. It also offers a wild setting, especially thanks to the presence around a pine forest. In summer, the beach is supervised and games are offered to children. For parents who want to settle down and enjoy the sun in peace and quiet, sun loungers and parasols are available for rent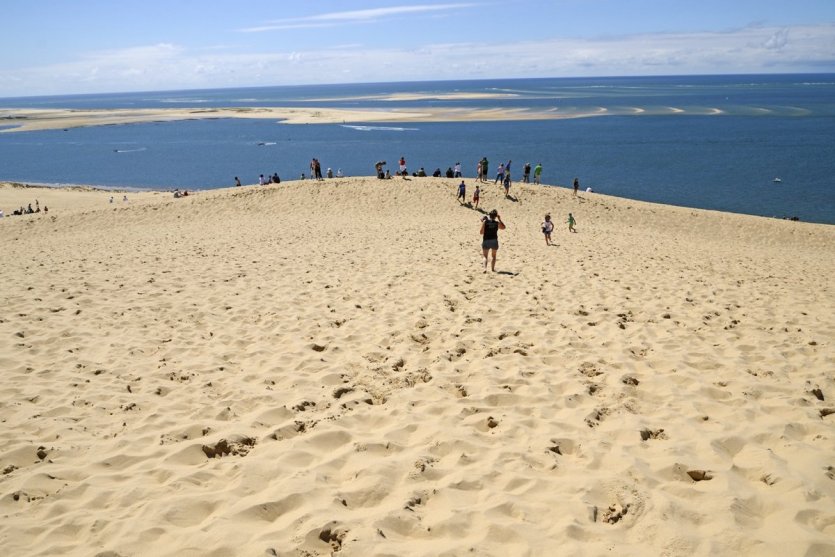 N°3 : Marseille
Marseille offers the advantage of staying in a large metropolis, combined with the pleasures of being just a stone's throw from the Mediterranean. With nearly 40 km of coastline, the city of Marseille is full of beaches, but also of creeks and inlets, which are always extremely busy in summer. The beach of the Prophet, near the Old Port, or those of the Prado offer an idyllic bathing environment. The Prado beaches are also a favourite spot for football players and children who like to get together to have fun on the wide lawns nearby. The advantage is also that they can be easily reached by public transport from the centre of Marseille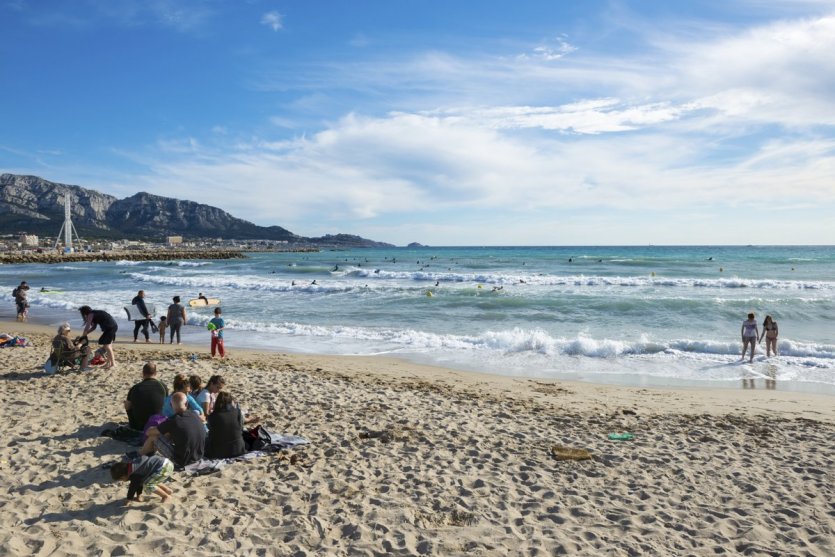 N°2 : Nice
Along the Promenade des Anglais there are 7 km of numerous beaches that attract bathers and are among the most beautiful in the Côte d'Azur landscape. Indeed, how not to be enchanted when arriving on the famous avenue niçoise by the turquoise blue of the sea? Plages de Carras beach, Plage du Centenaire beach or Lenval beach are all places to come and settle on the emblematic grey and white pebbles of the city centre beaches. Swimming along the Promenade des Anglais also means being able to reach the town centre, its shops, bars and restaurants in no time at all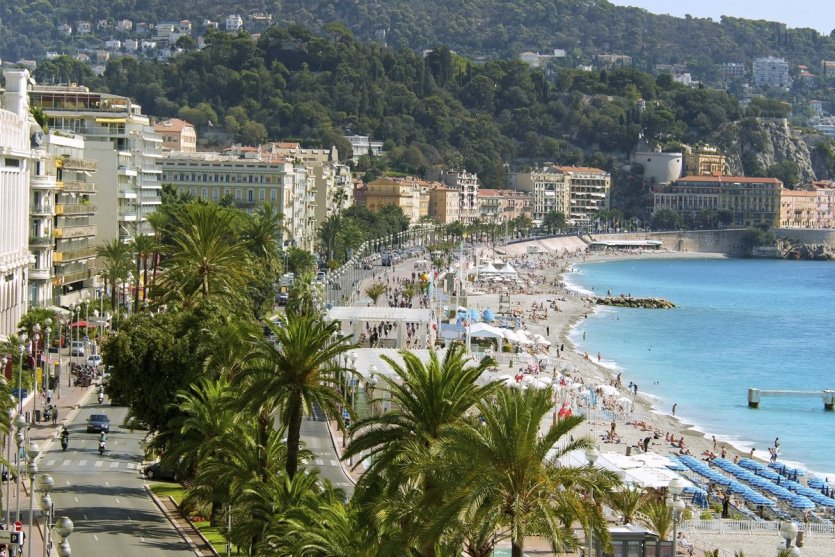 N°1 : Porto-Vecchio
It's hard to mention the most beautiful beaches in France without going for a walk around the Isle of Beauty. Portivechju, in Corsica, has some of the most charming beaches on the island, including the splendid Santa Giulia. Creeks, rocks, white sand and turquoise sea, all the elements are there for a heavenly setting. The magnificent lagoon, which has nothing to envy to the most beautiful lagoons in the world, is located at the foot of the mountain and the many umbrella pines behind the sand contribute to its bewitching charm. The beach is ideal for families as it is gently sloping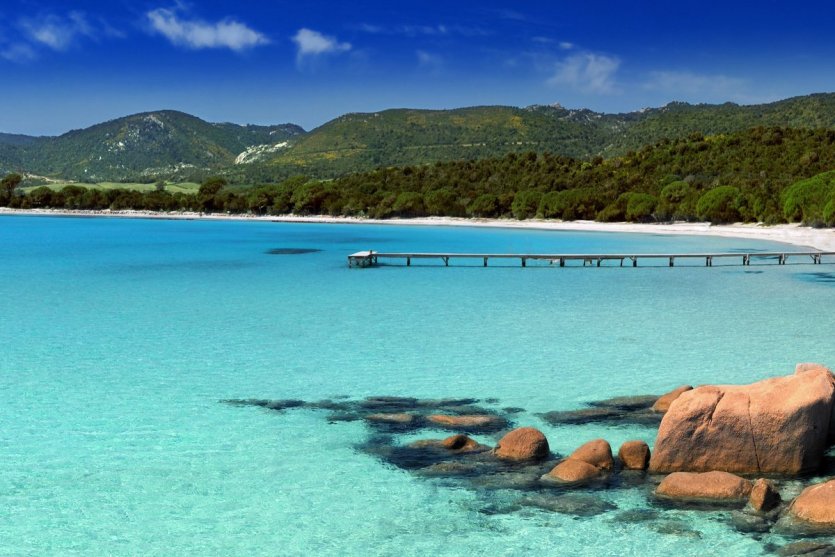 Learn more about Les Sables-D'Olonne (85100)