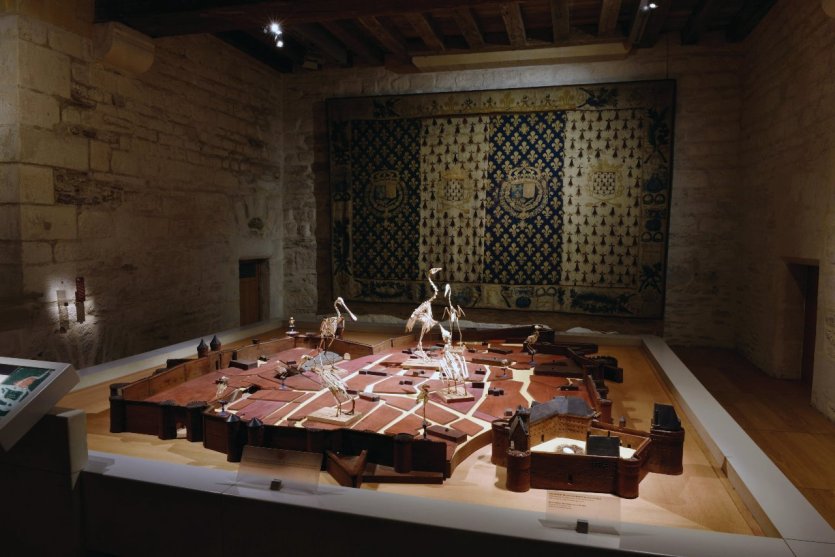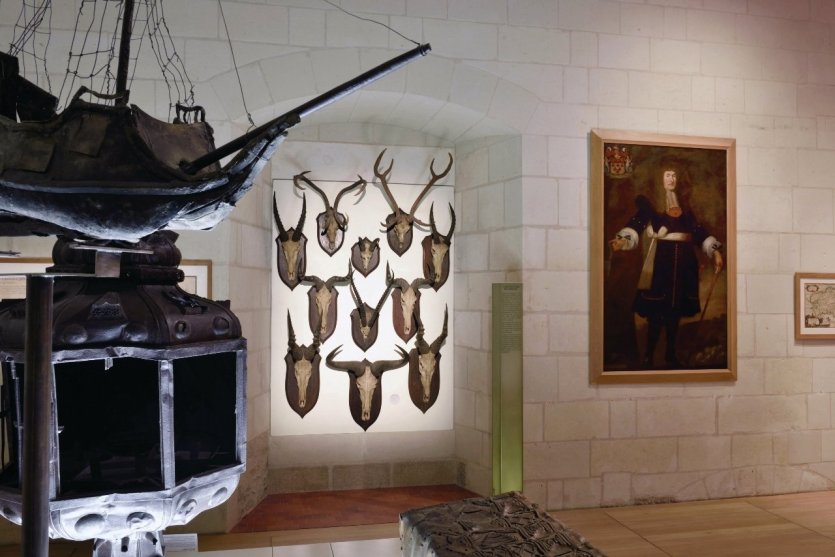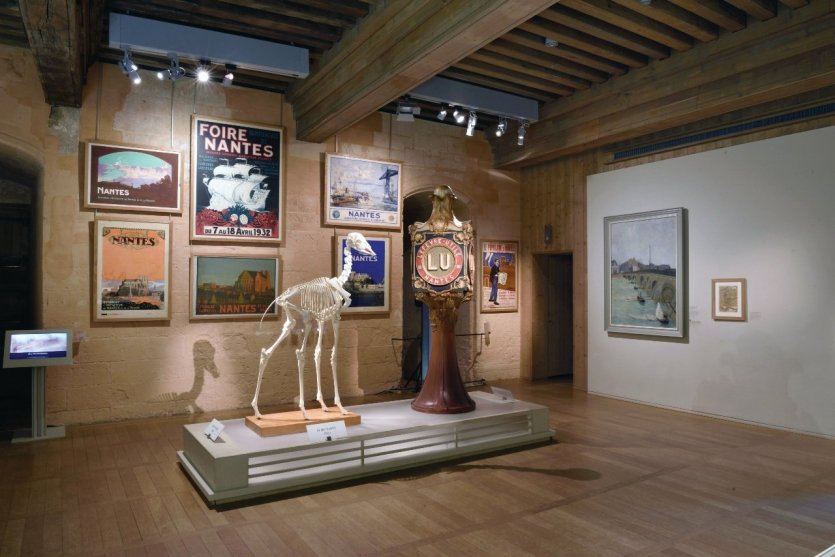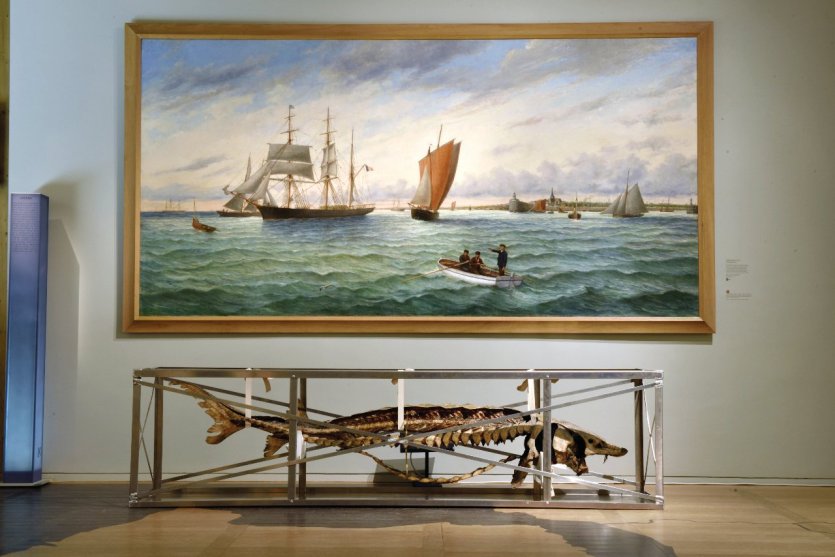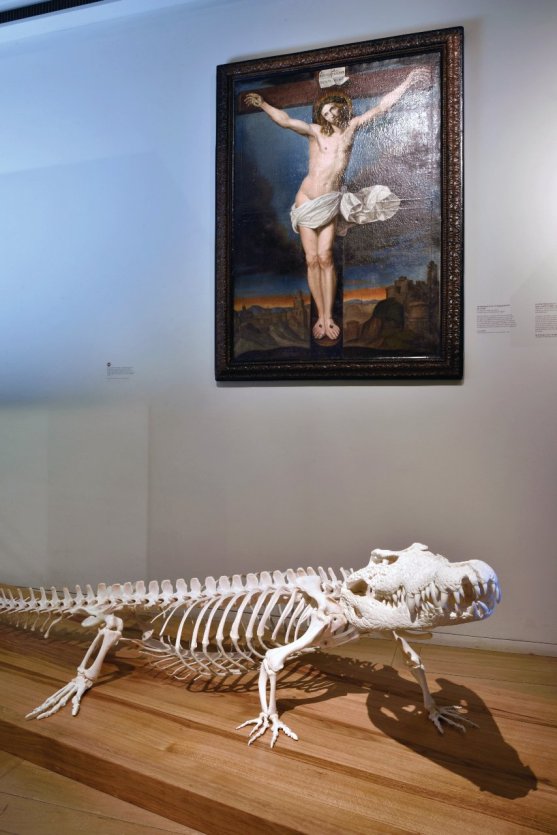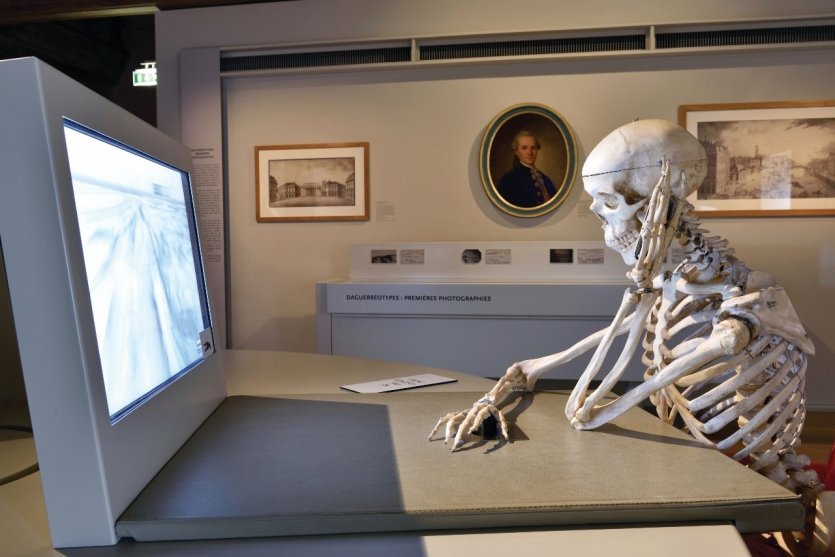 As part of the end of year animations and festivities in Nantes, come and discover the brand new exhibition of CHRISTMAS AT THE CASTLE: CREATURES: ANIMALS HAVE A HISTORY by Wajdi Mouawad.
When? From December 10, 2015 to January 3, 2016
Where? at the castle of the Dukes of Brittany: 4, place Marc-Elder 44000 Nantes
Contact: ✆ 08 11 46 46 44 www.chateaunantes.fr
The Museum of Natural History in Nantes is pleased to be associated with the History Museum of the Castle of the Dukes of Brittany in Nantes.
With the complicity of the artist Wajdi Mouawad (playwright, children's novelist), the artist has imagined a journey littered with these enigmatic creatures who will tell us their stories. These animals talk to us... thanks to the talent of the actors who recorded their voices (company Au Carré de l'hypoténuse)
For the occasion, the "creatures" of the Natural History Museum were taken out of the reserves and are on display to the public.

It is up to us to listen and hear the adventures of these animals in the different rooms of the museum of the castle of the Dukes.

These stories (sometimes fictionalized, sometimes 100% true) are told from December 10, 2015 to January 3, 2016.
For the pleasure of visitors for young and old alike!
ANIMALS HAVE THE FLOOR!

Admittedly, animals are not usually endowed with "speech". Let's imagine for a moment that for this surprising exhibition, Wadji Mouawad gives them the opportunity to express themselves and testify in person. These creatures will tell us what they think of man's behaviour towards the animal world, the importance of safeguarding them, the existence of a real and sometimes ignored sensitivity. These strange creatures will challenge us. It's up to us to pay attention to them, to be more vigilant, to (re)find this admiration which should be omnipresent and to change our view of this animal world, of these creatures which surround us and sometimes have already disappeared from our planisphere...
During the tour, visitors will be able to see
- a giant egg suddenly appeared in the courtyard of the castle of the Dukes of Brittany!

It certainly comes from a giant bird, it calls out by its majesty, it faces us on all its height and it calls out to us on the world of birds or other oviparous animals. We are asked the famous question: which of the egg or the hen came first? It's up to us spectators to ask the right or the right questions...

- In one of the first rooms, a giant Seychelles turtle shell, a species now extinct on earth. The beauty of the remnant of this shell is compelling. Magnificent trace of the animal history of this now extinct species. Fragility and beauty of things, or cruelty of the "bad" hunter, in search of new trophies?

- In another room, magnificent paintings of beetle-like insects and giant butterflies in majestic bluish colours are displayed. Beetles from the smallest to the largest, insects that have long incarnated deities. They talk to us: Listen to their stories...

- Another great adventure for the skeleton of this giraffe, adrift at sea, saved by the figurehead of a famous boat whose traces can still be seen in the museum....

- or there, those skeleton birds which invaded the model of the castle of the Dukes (and thus the city) and which always speak with this cavernous voice: they explain us their misadventures but also their crucial roles for the biodiversity (Great Cormorant, a heron, a madman of bassan...)

- Impressive are the animal heads and horned beasts (hartebeest, Damalisques, deer, Grant's gazelle, wildebeest, antelope) that some men hang on the walls of their houses, as decoration and as a new trophy. A sacrifice of the wild animal world ...in the name of fashion? Animals talk to us and blame us, it is so important to let them rest and live in their true nature...

- What about the true story? The skeleton of this enormous sturgeon which was fished in our Loire, at the time when these fish swarmed. He, too, has disappeared from our wild river. It bears witness to its history and reminds us of the richness of the Loire's biodiversity, which certain untimely fishing methods have not always succeeded in preserving

- We will not be able to mention everything, during the visit we can meet naturalized animals (Bear, Wolf, Wild boar ...) or skeletons (Weasel, Panther ...)

- Another skeleton stops us: that of the Nile crocodile. Both magical and frightening, it reminds us that if man decimates species out of stupidity, ignorance or greed, there are still a few animals left in this world that are predators for the human species. If man has power but is nothing compared to the majestic Crocodile who would make a bite of it. What can make him a little more humble sometimes?

- One of the last rooms invites us to discover a human skeleton. He surfs on the museum's screens like an ordinary visitor and has a mobile phone to his ear! He too speaks, like an everyday character in this modernity where screens and other telephony are omnipresent. By not "hanging up", maybe he's dead?
Beware of animal messages that invite us to preserve them, human errors should not lead us to end up like this poor skeleton man with his phone still aimed at! This character is particularly funny. We can sit next to him, listen to him, watch him. He's not so scary, he's just like us! No doubt the kids will be looking for the famous guy... but not that
It's clear that these strange creatures will not leave you indifferent. A surprising and original exhibition to visit without moderation!
NB / families can benefit from an accompaniment in the afternoons during the Christmas holidays.
EXHIBITION FEE: Museum entrance fee: Adult: 8 euros (reduced: 5 euros )/ Free until 18 years old.
Where? at the Château des Ducs de Bretagne: 4, place Marc-Elder 44000 Nantes
Contact: ✆ 08 11 46 46 44 www.chateaunantes.fr
a cd "the animals have a story" with the voice of the animals accompanied by texts and illustrations is available at the bookshop shop of the castle ( Price : 10 euros )
-----------------------------------------------------------
EXHIBITION TO BE COMPLETED WITH THE VISIT OF THE NATURAL HISTORY MUSEUM located at