The most beautiful medieval cities in France
Because of its long history, France is full of medieval towns and villages that take us back to the Middle Ages. These cities are made up of ramparts, cobbled streets, old stone or timber-framed houses and are often dominated by a castle and a church. They are often set in the middle of a wilderness, in the heart of a flat countryside, mountains or rise on a rocky outcrop. Medieval towns and villages are a testimony to our ancestors and a walk through them often tells us a lot about our history. Charming craft shops, restaurants and museums add to their appeal. Here are 10 of the most beautiful medieval towns in France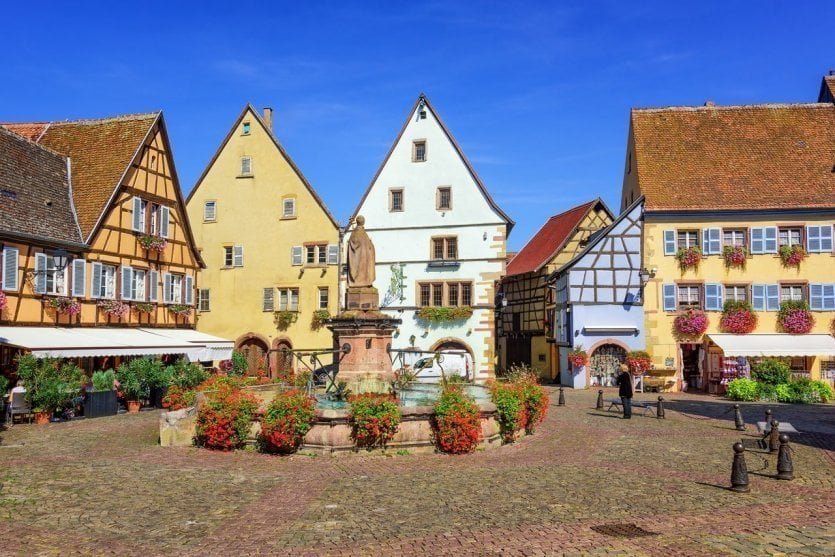 1- Cordes-sur-Ciel, Tarn
Perched on top of its green hill, the city of Cordes-sur-Ciel charms visitors with its maze of cobbled streets, its Gothic houses, its vaulted passages and its fortified gates. At the bend in the streets, there are various viewpoints that offer exceptional panoramas of the surrounding valley. Of course, you should not miss seeing its main monuments with the church of Saint-Michel, the medieval market hall and the house of the Grand Veneur. To put down your bags, there is nothing like the Escuelle des Chevaliers, a medieval inn with great charm. The Charles Portal museum allows you to better understand the history of the village, and to enjoy a green flowered area with an old wash house and a fountain, it is the Jardin des Paradis that you should stop by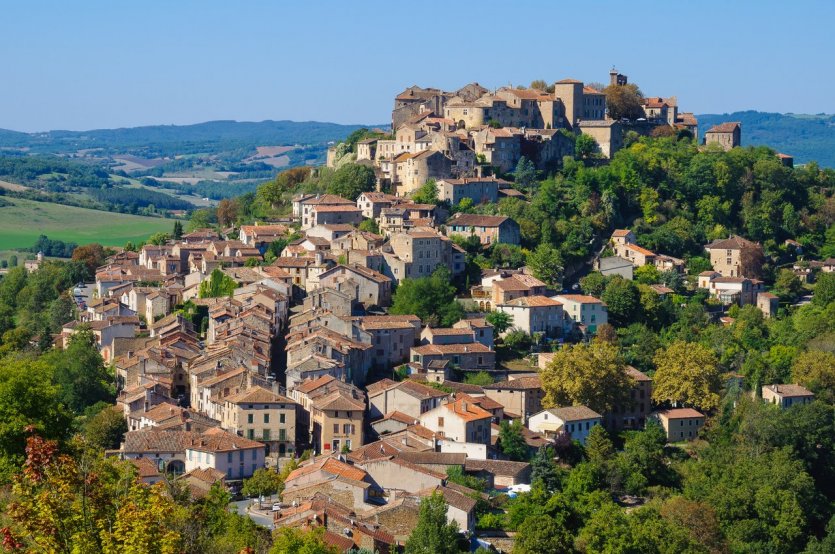 2- Belcastel, Aveyron
Aveyron is a small paradise for lovers of medieval towns and villages. Let's stop in the village of Belcastel, dominated by an imposing castle that has been completely restored and that we enjoy visiting to discover its long history. The town, which seems to be protected by the wooded slopes of the surrounding valley, reveals some real treasures as you stroll along: stone houses, the Old Bridge, the church of Sainte-Madeleine, a bread oven and the lord's chairs, which were carved directly into the rock of Roquecante in the 16th century. Not far from the village, it is advisable to go to the site of the Roc d'Anglars to enjoy a rock formation located on the banks of the Aveyron, and where there is an old defensive fort in ruins dating from the5th century.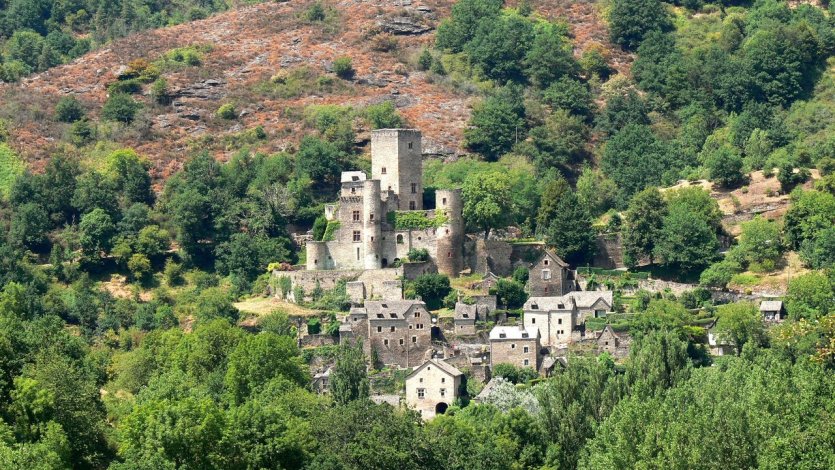 3- Sarlat-la-Canéda, Dordogne
Many visitors literally fall in love with the town of Sarlat in the Dordogne. It's simple, the city with its splendid lauze roofs is reputed to have the highest concentration of listed or classified historical monuments in the world! So don't fail to look up at every bend in the streets and alleys, and don't forget to photograph the Lanterne des Morts, the Maison de la Boétie, the cathedral and the old bishop's palace, not forgetting the statue of the Badaud. Sarlat is also a multitude of shops and restaurants where you can try the divine gastronomy of the Périgord Noir. A journey of all pleasures in short.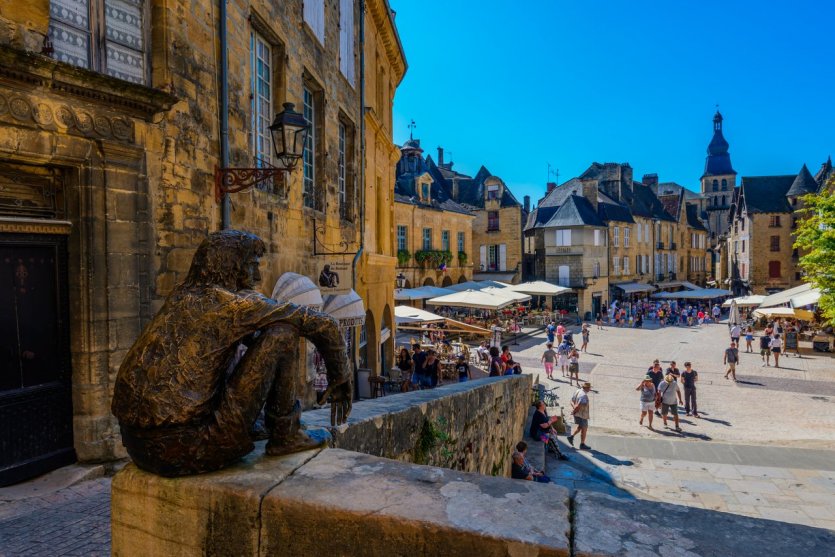 4- Saint-Guilhem-le-Désert, Hérault
In the south of France, the village of Saint-Guilhem-le-Désert is a spiritual and cultural stop on the pilgrimage route to Santiago de Compostela. It is pleasant to stroll for hours contemplating the monuments of another time, at the bend of streets and flowery lanes. Theabbey of Gellone, built in the 9th century and around which the village developed, is a must-see. Other exceptional buildings are the Château du Géant, the Saint-Laurent church and the Maison de Lorimy, the former chapel of the Penitents. After a visit to the craftsmen's shops, you should also go and see the superb Devil's Bridge, built in the 11th century, 50 m long and spanning the waters of the Hérault. The surrounding nature is beautiful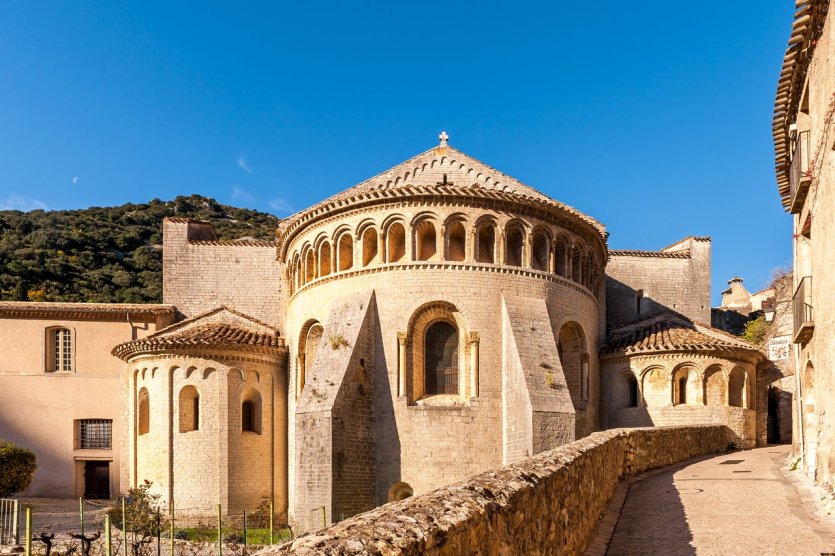 5- Carcassonne, Aude
It's hard to mention the most beautiful medieval cities in France without making a stop in Carcassonne. The fortified city played a major role in the construction of the French territory, having defended the border between France and Aragon until the important date of the Pyrenees treaty in 1659. The Pont-Vieux and the bastide Saint-Louis, the château comtal and the basilica of Saint-Nazaire are among the many monuments to be seen as you walk through the streets. There are also some very interesting museums, such as the Inquisition Museum, the School Museum, the Maison de la Chevalerie and the Cultural Centre of the Fighting Memory. A stay in Carcassonne is also the perfect opportunity to discover the Canal du Midi, to go swimming at the Cavayère lake in summer and of course, to taste the local cassoulet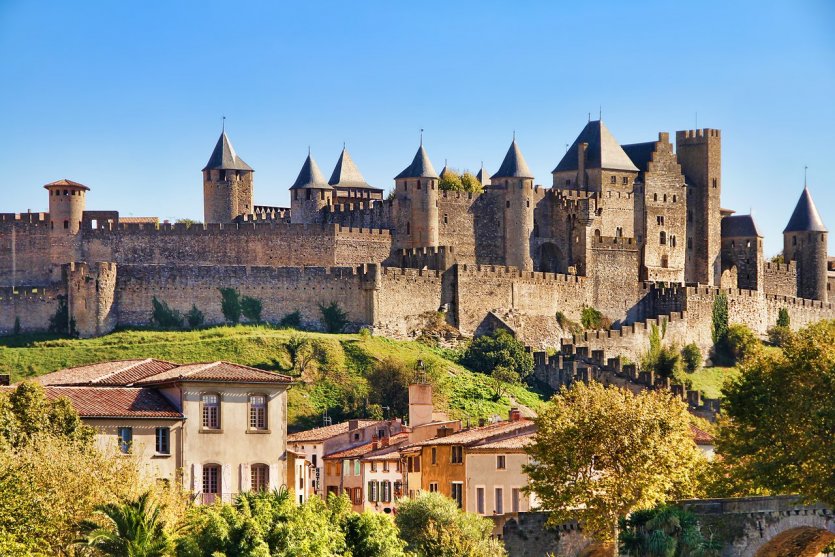 6- Provins, Seine-et-Marne
It would be wrong to think that there are no medieval cities in Ile-de-France, since the region is home to the superb city of Provins, with its sixty or so historical monuments. The town is a real open-air museum where you can walk along the ramparts before visiting its timber-framed houses, its churches, Caesar's Tower and the Tithe Barn, whose displays allow you to learn all about the Champagne Fairs that used to take place in the town. The rose garden of Provins is dominated by the main monuments of the city. This setting is quite simply exceptional with its 450 varieties of roses. Provins is a Unesco World Heritage Site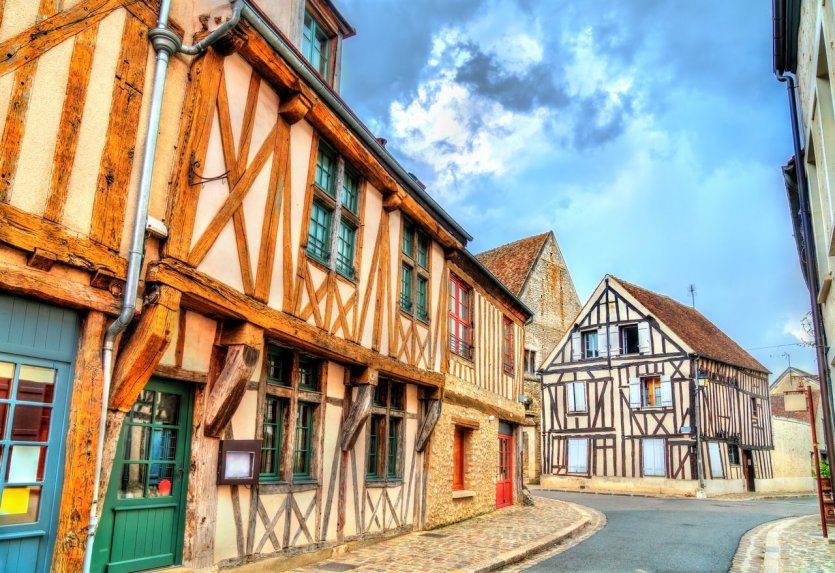 7- Eguisheim, Haut-Rhin
Alsace is also rich in villages offering a journey through the centuries to land in the Middle Ages. Located on the Alsace Wine Route, Eguisheim has a signposted route allowing you to walk around the village and contemplate the beauty of the colourful timber-framed facades. It is also worth noting that these pretty winegrowers' houses are always carefully decorated with flowers. You should also go and see the fountains as well as the two superb monuments which are the castle of the Counts of Eguisheim and the chapel of Saint-Léon IX. And in this "Most Beautiful Village in France", stopping at the terrace of a café to taste a glass of a local grand cru is a must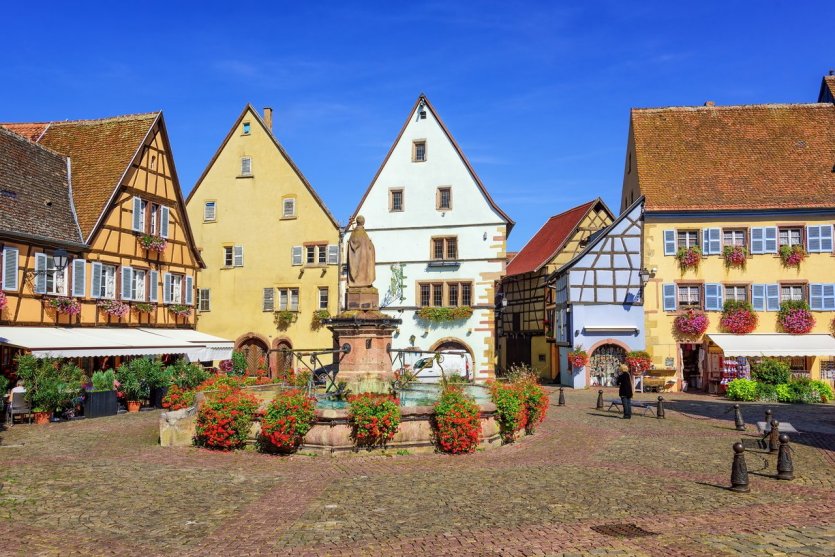 8- Loches, Indre-et-Loire
In the heart of the Loire Castles region, in the Southern Touraine, the medieval city of Loches awaits those who wish to go back in time. It is one of the few medieval towns in France to have preserved almost all of its 12th century ramparts. Once you have passed the Royal Gate, the streets reveal tufa stone buildings and you can see the splendid monuments such as the keep, 36 m high and one of the best preserved in Europe. Then comes the collegiate church of Saint-Ours, which has exceptional pyramidal domes that are unique in France and which houses the recumbent statue of Agnès Sorel. Next to it is the 14th century Logis Royal, the favourite residence of the Valois dynasty. In the lower part of the town you will find shops and restaurants serving dishes made from regional products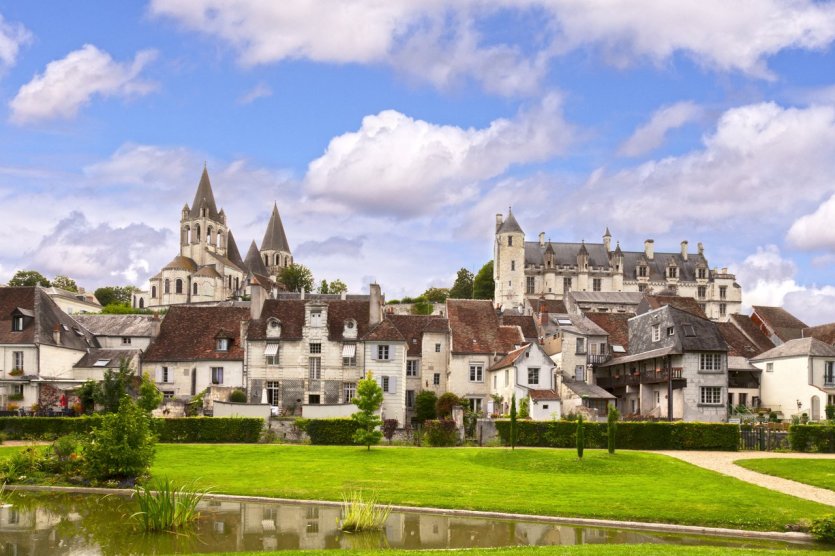 9- Dinan, Côtes-d'Armor
In Brittany, the medieval city of Dinan is not to be missed under any pretext. It overlooks the Rance river and has beautiful streets, lined with stone and half-timbered houses. Here and there, terraces await visitors to have a coffee or an aperitif in the evening. It is then advisable to go to the street of Jerzual, known for its beautiful houses and for its numerous artists' studios. Amongst the monuments, you should visit the churches of Saint-Malo and Saint-Sauveur, the Clock Tower as well as the castle which dominates the town and which has a very good keep. Finally, a trip to the port of Dinan allows you to rent a boat and take a peaceful stroll on the Rance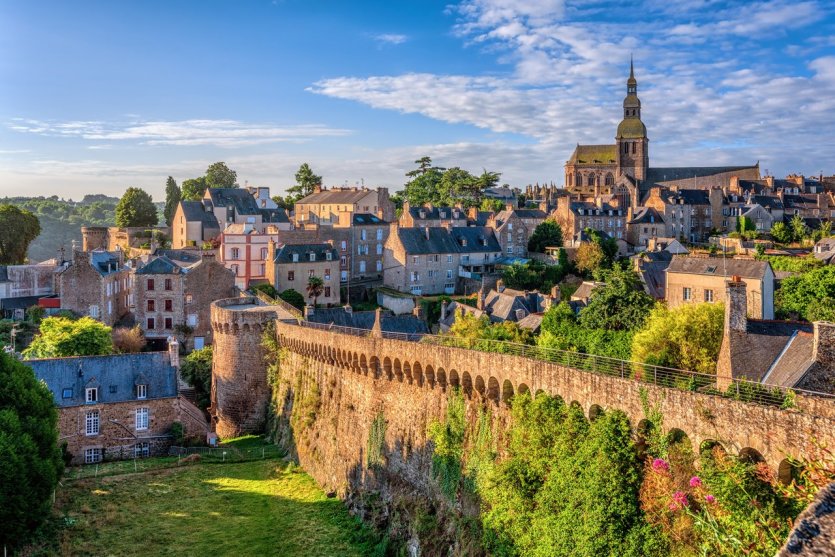 10- Pérouges, Ain
Ancient city of weavers, Pérouges is located in the middle of the Dombes, only 30 km from Lyon. You can walk through its many paved streets and stone houses that have kept their charm of yesteryear. You can also see the two gates through which you enter, the 15th century church-fortress and the Hostellerie du Vieux Pérouges, a magnificent 12th century timber-framed house. We also note that the Renaissance has left a beautiful legacy here and there in the city. For the gourmets, it is recommended to taste the local specialty, the sugar pie, accompanied by a good glass of Cerdon Pétillant. And for those who want to get away from it all, the ponds of the Dombes are a real paradise and home to a multitude of birds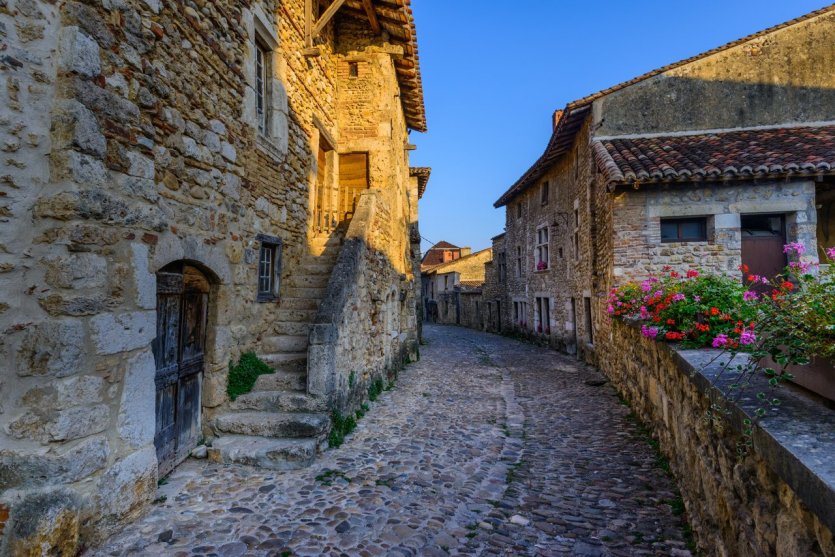 Learn more about Belcastel (12390)