The 10 best ski resorts in France for children
The snow has already started to invade the highest peaks in France. For many families, the approach of winter is synonymous with holidays in the mountains, for the pleasure of practising winter sports in the middle of breathtaking panoramas, to meet around a good mountain meal, but also to take advantage of animations of all kinds! France has many ski resorts and among them, it is not always easy to choose the one that best suits the expectations of the whole family, especially children. Don't worry, there are several resorts in France that specialise in welcoming families, with ski areas, leisure facilities and other facilities specially designed for the little ones. Here are 10 kid-friendly resorts in France, all you have to do is choose!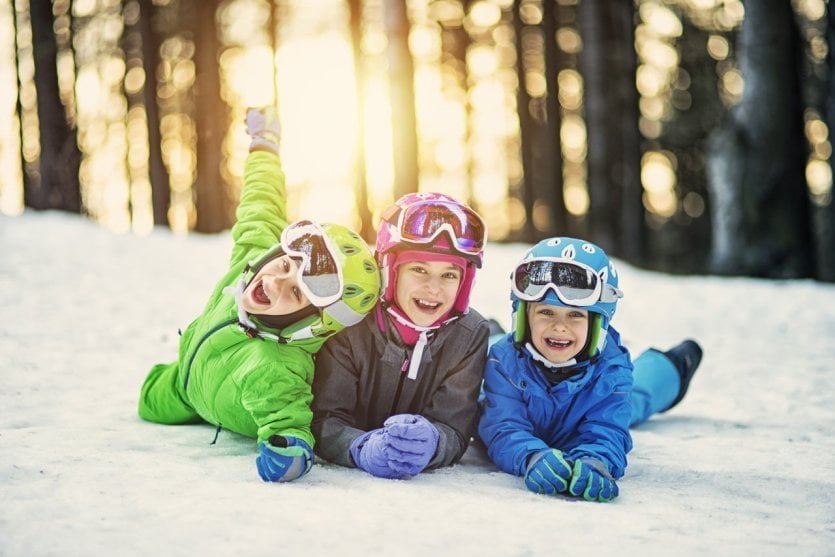 1- Orcières Merlette 1850, Hautes-Alpes
This resort is a pioneer in welcoming families and we can even say that the child is king in Orcières Merlette! If the parents can of course practice all the sports that make them thrill, the children also have the promise to spend pleasant moments. They can take ski lessons with instructors, discover the joys of skiing from 18 months during the Baby Snow activity and participate in playful challenges during the Challenge de petits montagnards. The resort also has an ice garden for skating, a merry-go-round, trampolines and, of course, an amusement park with buoys, rafting and other snow slides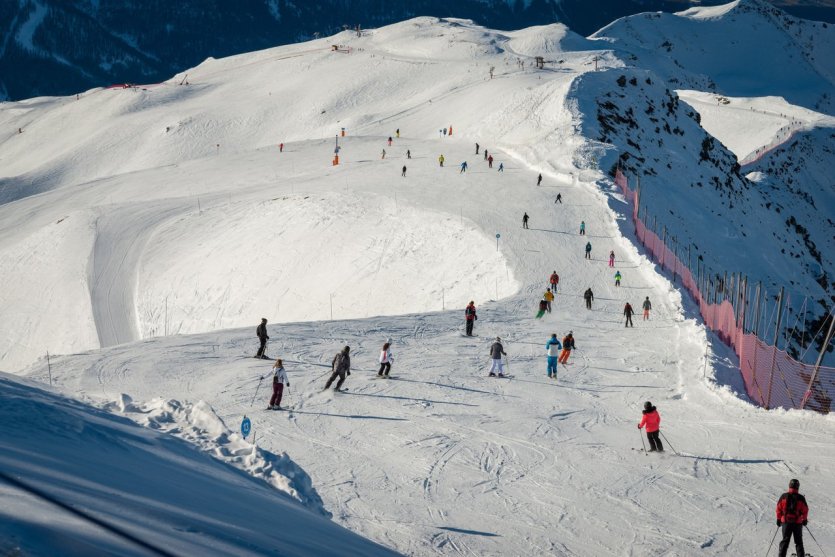 2- Les Gets, Haute-Savoie
For the resort of Les Gets, which has the "Family Plus" label, welcoming families is a must! It offers children the possibility to ski with courses adapted to their age, to spend some time at the ice rink or even to ride an electric snowmobile. You can also opt for the gentle company of animals by joining an educational farm or taking part in a cani-rando. And then, Les Gets has a nice surprise in store for families with the Territoire des Grands Cris, a village of Indians and trappers located on the ski slopes and where a multitude of activities are offered to let off steam and laugh.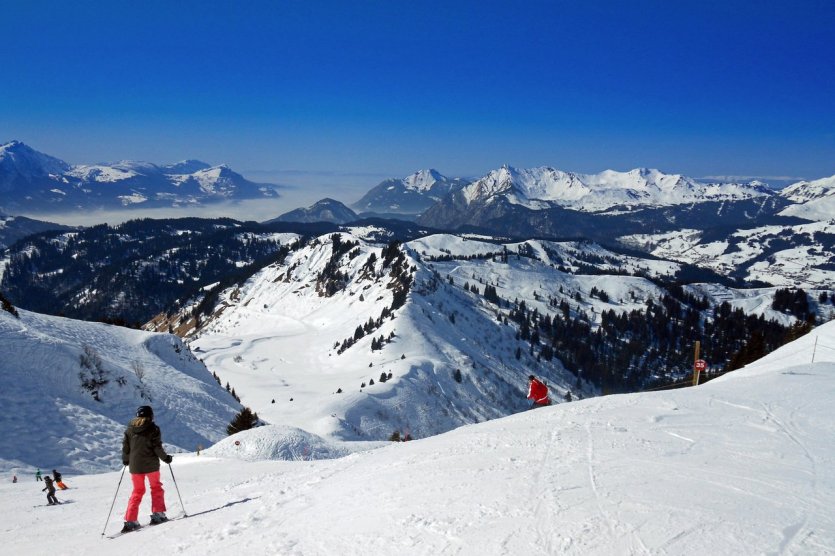 3- Méribel, Savoie
Méribel is a chic, upmarket resort which has many assets to make families happy. It offers, like most ski resorts that welcome toddlers, nurseries and kindergartens. There are also areas for beginner skiers as well as toboggan runs. With its Himalayan trumpets, tapping gongs and tunnels, Yeti Park is another place to have a good time. Unless you prefer to follow the animal trail in the forest and have fun spotting animals and recognizing their calls. For families with teenagers, there are several activities for them, such as mountain biking on snow. In the evening, entertainment and shows are an opportunity to make new friends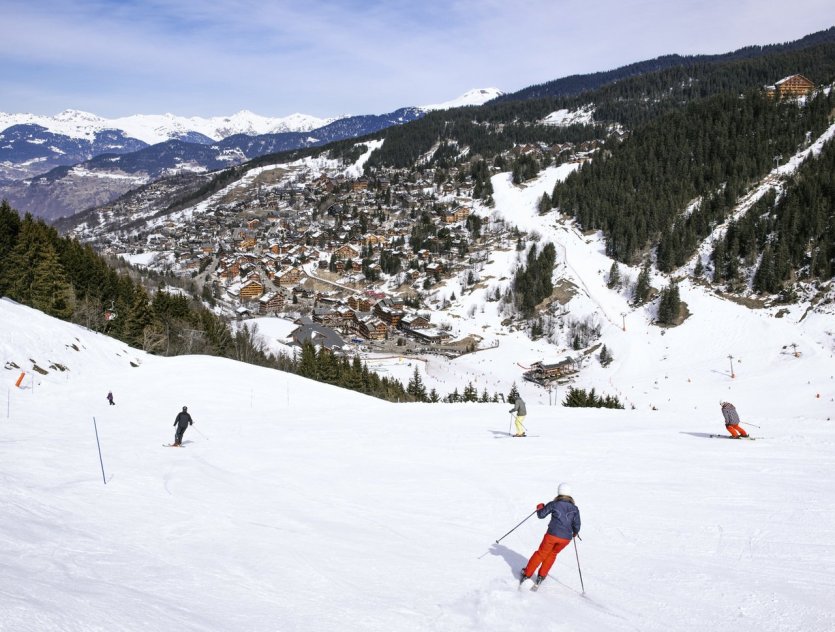 4- Saint-Lary-Soulan, Hautes-Pyrénées
In the heart of the Aure valley, Saint-Lary-Soulan is one of the best destinations in Europe for beginners. Saint-Lary Village has the authentic atmosphere of a Pyrenean village, while Saint-Lary 1700 and Saint-Lary 1900 are a delight for snow sports enthusiasts. For children, the resort has various areas for lessons, as well as fun ski runs and toboggan runs. To warm up and relax with the family, you can also go to the Sensoria Rio and its bubble beds, massage jets, waterfalls and whirlpools. The skating rink and the cinema are other places to have a good time.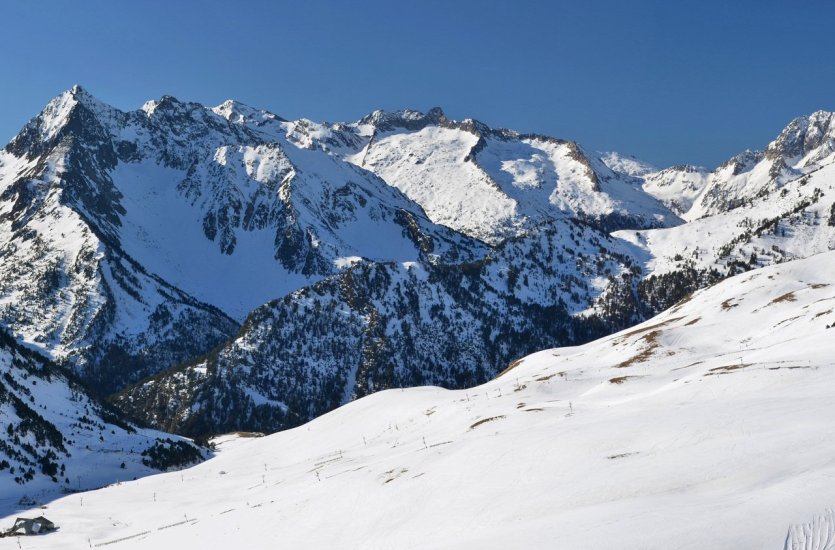 5- Flaine, Haute-Savoie
The resort of Flaine is unique. Several residences were created by a famous architect, Mercel Breuer, and works by artists such as Picasso can be admired. Flaine offers the full range of activities you would expect from a mountain resort. Children enjoy the possibility of exercising on dedicated areas, but also of practising sledging, quad biking on snow and going on an escapade with sled dogs. There is also an aquatic area to swim and have fun, a driving simulator which is sure to please teenagers and a City Game, a trail to discover Flaine in the form of a track game.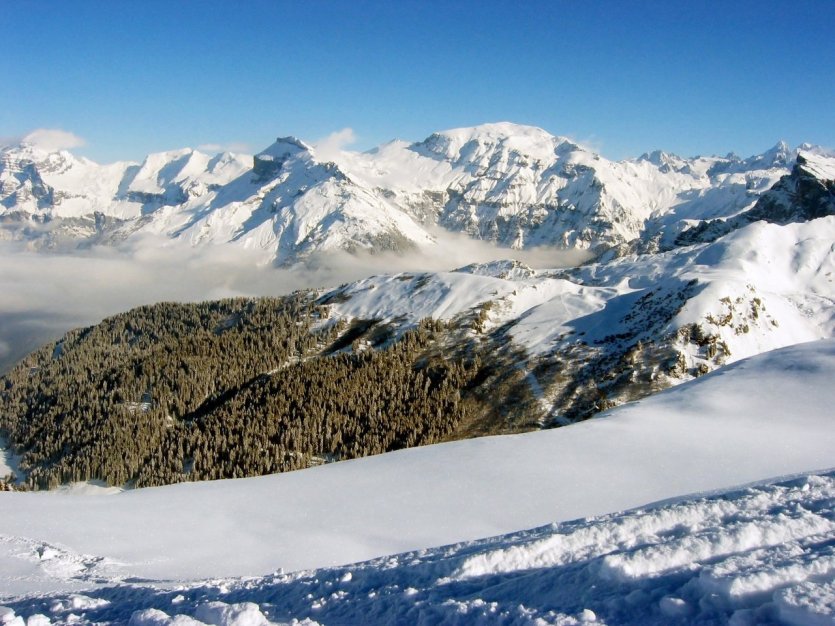 6- Oz-en-Oisans, Isère
This family resort is quickly accessible from Grenoble. Children who are afraid of the many turns in altitude will appreciate it. On site, you can wander through the streets with your skis on. Beginners' areas, playful slopes, moonlight skiing, there are plenty of options to practice and have fun. The little ones also have their eyes sparkling in the ice cave which, at an altitude of 2,700 m, is home to amazing ice and snow sculptures. Very young children can discover the thrill of sliding in the Baby Park, while older children will soon be keen to challenge their parents to a sledge race. Indoor activities are also possible, table tennis and badminton. For evenings by the fire, the tourist office lends board games.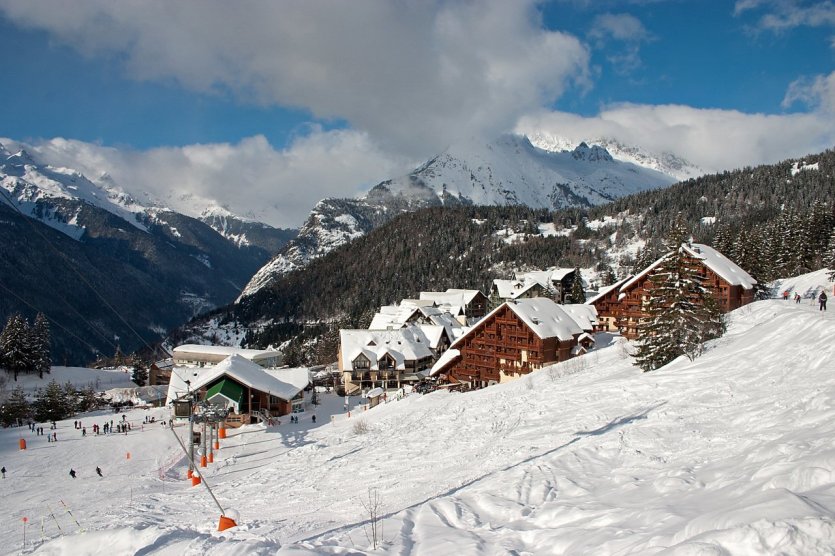 7- Le Mourtis, Haute-Garonne
At the gateway to the Val d'Aran, the resort of Le Mourtis is situated in the heart of a wooded environment and offers fantastic views of the main peaks of the Pyrenees. Le Mourtis is keen to pass on its passion for the mountains to its youngest visitors, and to this end it has ski schools with their own snow garden, a toboggan run and a play area. To take advantage of the beauty of the landscape, snowshoe walks with mountain guides are organised every day. And parents who want to enjoy a day of skiing, fat biking or an introduction to biathlon can always leave their children at the day care centre, where a wide range of activities are offered.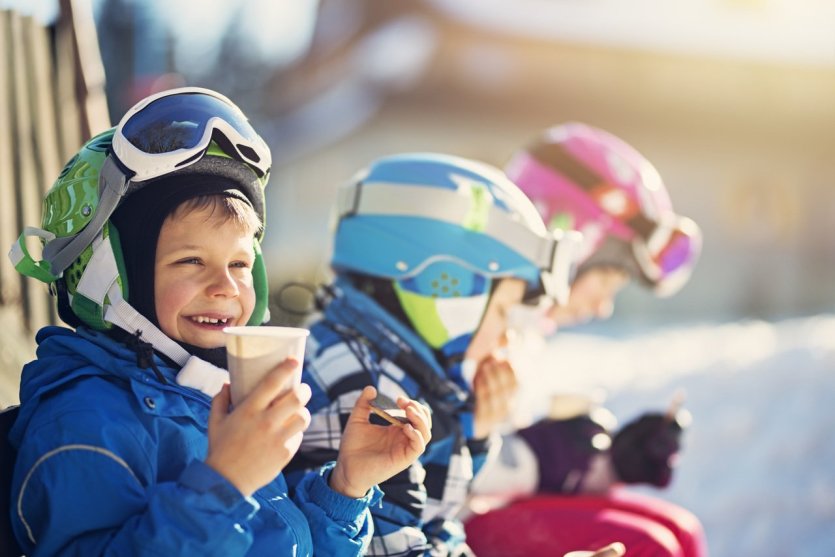 8- Montgenèvre, Hautes-Alpes
This resort located on the Italian border offers access to the French-Italian Milky Way domain. To get to know the resort, there is nothing like going to the tourist office and taking out a roadmap and compass to look for clues in the streets. Families also appreciate the sledging area, the playgrounds, as well as the stroller-friendly walks. After an introduction to skiing or a snowshoe and llama tour, it is always pleasant to relax over a game of Molkky or mini-golf on snow. And on days when the snow falls too hard, you can always go to the spa or the cinema for a good film.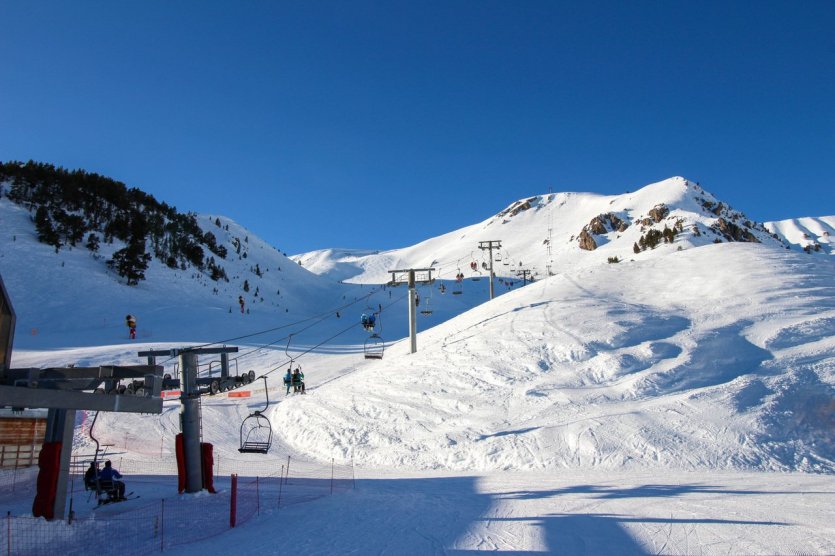 9- Aussois, Savoie
Located in the Maurienne valley, the commune ofAussois has a traditional and relaxing setting. Its downhill ski area is 55 km long and there is also the "Monolithe", a 30 km Nordic ski area which is very popular with families. With the "Famille Plus" label, you can join the Marmot'Park with your children, a playful slope made up of modules and interactive elements. To warm up between two sessions on skis, you can also spend time indoors at the swimming pool, in the wellness area or climbing the artificial structure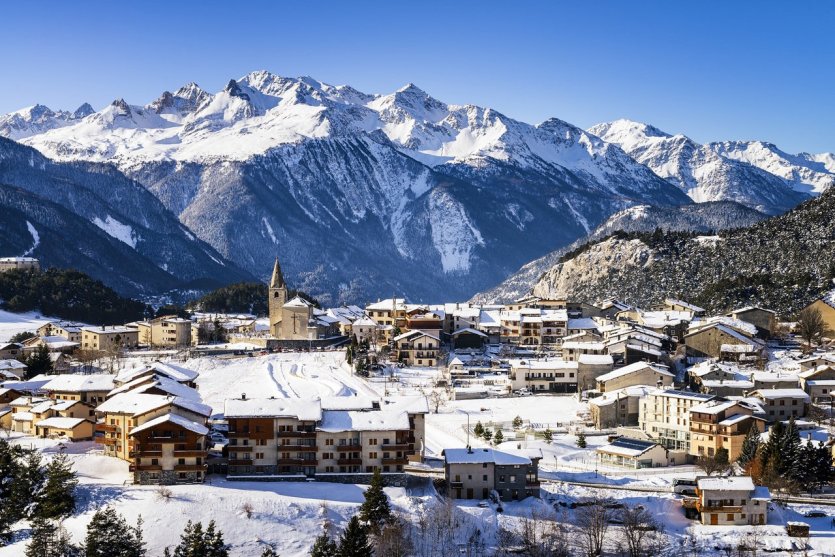 10- Gérardmer, Vosges
The gentle hills of the Vosges are perfectly suited to families, especially those who are new to snow sports. In Gérardmer, all the conditions are there for children to enjoy their holiday. There is a playground and beginner's ski area, a snow playground and a sledging area. To contemplate the snow-covered landscapes, families can use the paths dedicated to snowshoeing, with routes from 2 to 9 km. The introduction to biathlon with laser rifles also appeals to pre-teens and teens. Finally, an indoor swimming pool, bowling alley and ice rink welcome those who wish to have fun off the slopes.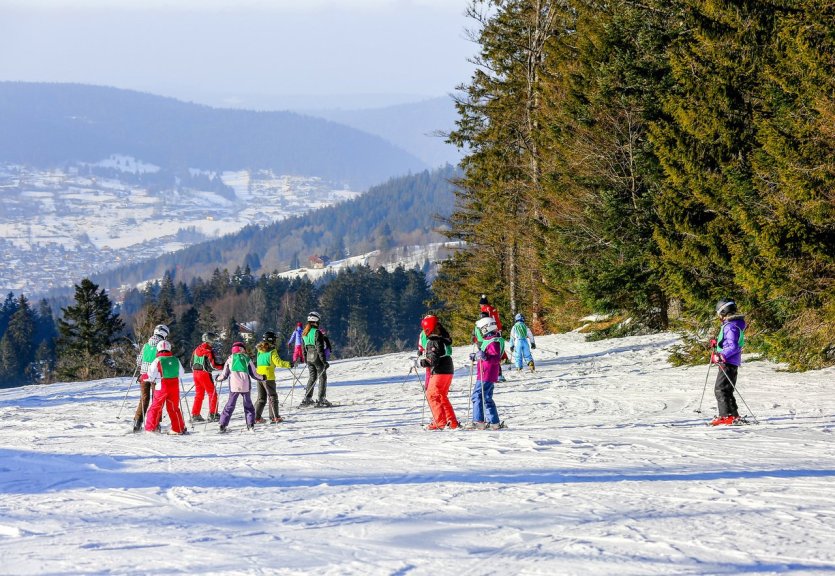 Learn more about Gérardmer (88400)