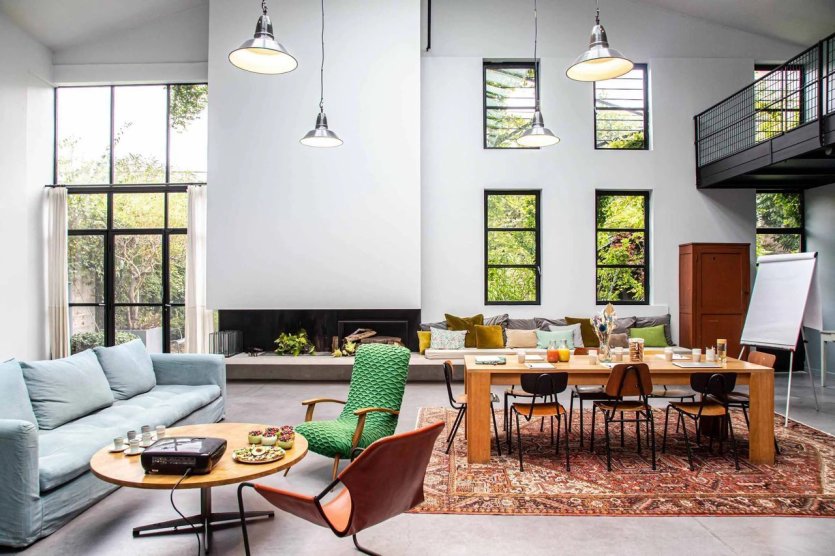 The environment in which we find ourselves largely conditions our exchanges. To boost the sharing of ideas, an environment conducive to conviviality and listening is beneficial. What about at work? How can you put all the chances on your side to increase the performance of your teams tenfold?
Organize a meeting to boost the productivity and creativity of your teams
Whether you are an entrepreneur, a manager, or part of the human resources department of a large company... no matter what your status is, you know how essential it is to energize the links between members of the same structure.
The meeting, although repulsive at first sight, brings its share of benefits, such as
Strengthen the bonds of the teams : work is an integral part of daily life. We wake up thinking about it, we spend the day thinking about it, and we go to sleep thinking about the next day. Hence the importance of feeling at home, now more than ever. By proposing a company seminar, a day dedicated to team building, team activities, or a meeting with a new client, you will allow everyone to gain in creativity, to feel integrated, and to get involved.
Increase productivity tenfold : alone, we go faster. Together, we go further... and faster! Confronting points of view, dealing with problems in real time, or bringing together members of different divisions: all of this allows us to move forward. Brainstorming on a key subject, study day, or strategy meeting... collective intelligence encourages the emergence of ideas. It also encourages team cohesion.
Encourage skills development : to boost their performance and obtain promotions, employees are eager to learn. Organizing a training session, a conference or a meeting with a coach gives them the opportunity to grow in a pleasant environment. Because combining learning with a good mood is possible: it is even widely encouraged!
Celebrate an important event in the company's history: it is important to highlight the different stages in the life of the company! You can turn an event into a memorable souvenir, such as the arrival or departure of a collaborator, the thanks to a partner, or the Annual General Meeting.
Creating a collaborative sphere, nourishing collective intelligence, energizing knowledge, and freezing memories can be cultivated. It's up to you to prioritize!
Focus on practicality by adapting to your living space
The City of Light is a stimulating city that is resolutely forward-looking. Paris alone is home to nearly 500,000 companies!
While walking meetings are popular all over the country, they are more complicated to set up in Paris. This is why it is essential to find a tailor-made cocoon for your employees.
Served by a multitude of metro and RER lines and train stations, Paris is open to the world. Every corner of the capital is open to you. This is a key point, as ease of access is essential to gather your troops:
Let yourself be seduced by the charm of Saint-Germain-des-Prés to meet your new clients and impress them
La Défense, a reference in the business world, will be an ideal location to encourage the arrival of your collaborators
The dynamic energy of the Bastille and Marais districts will boost your discussions
Have you thought about the Montparnasse district, known for its gentle way of life?
But where everything goes at a thousand miles an hour, how to rent a meeting room in your favorite district?
To avoid the time-consuming market research, use OfficeRiders to rent a meeting room in Paris!
Combine all your criteria with OfficeRiders
You've defined the outline of your project. Now it's time to get down to the nitty-gritty: booking your workspace. OfficeRiders will help you find that unusual nugget that will put everyone in agreement. By using this platform, the process is greatly simplified. OfficeRiders reveals a wide range of places to invest in, so that your experience is unique.
Check all your needs
Are you looking for a space that exudes energy and tells a story? Whether it's a Haussmann apartment, a townhouse, a converted loft, a gallery or showroom, a rooftop, or a small house with a green space, OfficeRiders has the space for you.
In addition to offering exceptional locations, the platform provides you with a customizable workspace. They are equipped with all the necessary material to realize your ideas: high-speed WiFi, post-it notes, flip charts, video-projection equipment, photo booth, interactive wall, arcade games... and much more!
Because choosing custom-made, modular and flexible premises is the assurance that you will feel at home.
As if that weren't enough, OfficeRiders gives you access to additional services. The members of this trusted network offer additional services: from team meals to team building activities, everything is there to reveal your talents!
Book in one click
The geolocation system proposed by OfficeRiders allows you to obtain an accessible and central space at a glance. Also, the platform offers you the possibility to rent less solicited spaces at a reduced rate.
Scroll through the proposals to find your ideal place at the best price. You will receive a complete quote, directly from your future host
Promote your peace of mind
OfficeRiders is a trusted platform. Each profile is checked and evaluated, to guarantee you quality proposals. Payments are secure, and an invoice is automatically sent to you. A concierge service and instant messaging are also available.
By leaving your usual atmosphere, you open yourself to new horizons: it's up to you! Which setting will tempt you?