The 10 best coffee shops to telework in Paris
Digital nomads, for whom telecommuting is part of their daily life, have the choice between working from home or joining a trunk shop to settle down with a good coffee and a good pastry while working on their computer. Equipped with a wifi connection, these places have become the favorite places for freelancers, but also for students and other occasional teleworkers who come to enjoy an elegant and dynamic environment. It's also a way to work that allows you to rediscover the pleasure of having life around you! Whether you live in Paris or are just passing through, here are the 10 best coffee shops to telework in the French capital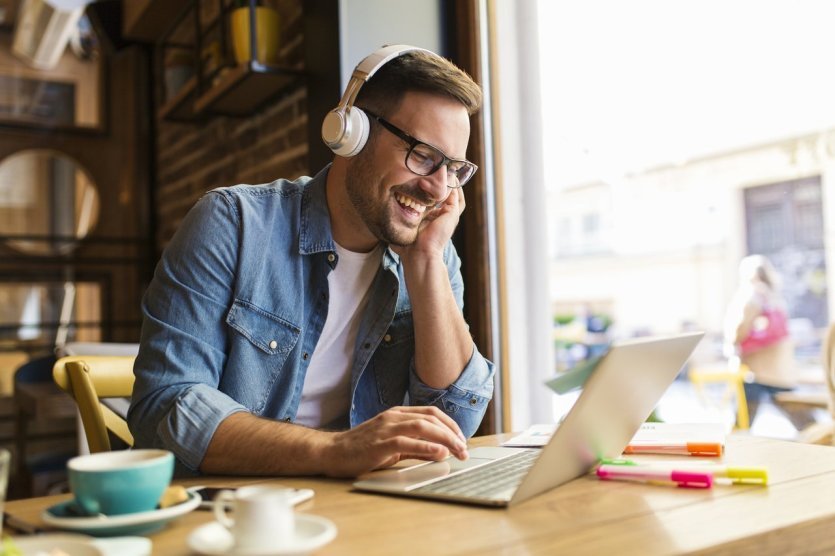 1- République of Coffee
This coffee shop on the boulevard Saint-Martin is the perfect place to telework, just a step away from the famous place de la République. Inside, you sit with your computer on a design chair, in the middle of stones and neon lights. The place has a glazed terrace in winter, ideal to keep an eye on the outside. It is also fully open on sunny days to enjoy the sun. To work in the best possible conditions, one can order a coffee or a latte accompanied by a pastry and other homemade sweets. For those who would like to stay for lunch, the menu also offers plates with Mexican accents. Finally, don't miss the brunch for Sunday teleworkers!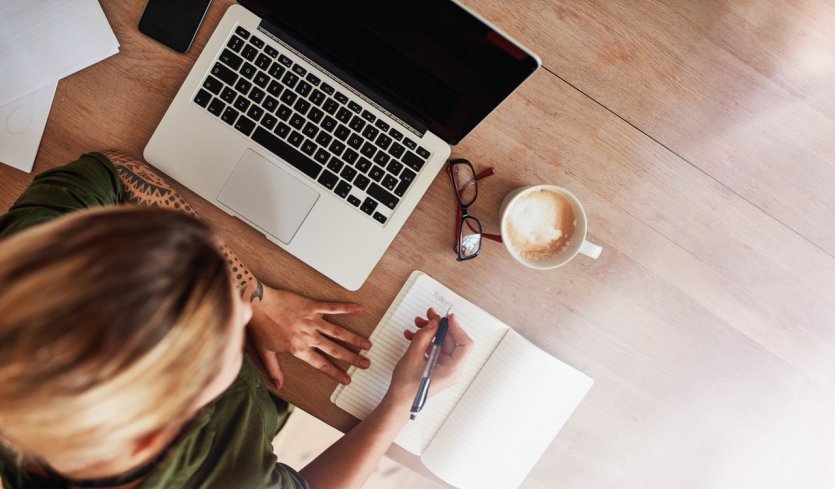 2- Colorova
Colorova means "multicolored" in Polish, so we won't be surprised to find a colorful place that immediately puts you in a good mood once you've pushed the door. This coffee shop-restaurant, which is located on rue de l'Abbé Grégoire in the 6th district, has well-spaced tables to be able to work quietly. Be careful, however, not to let yourself be distracted by the pastries, each one more beautiful than the other. Dark flan, banana bread, you'll quickly feel like cracking and accompanying your tea, chocolate or coffee with dignity. In addition, the pastries change throughout the year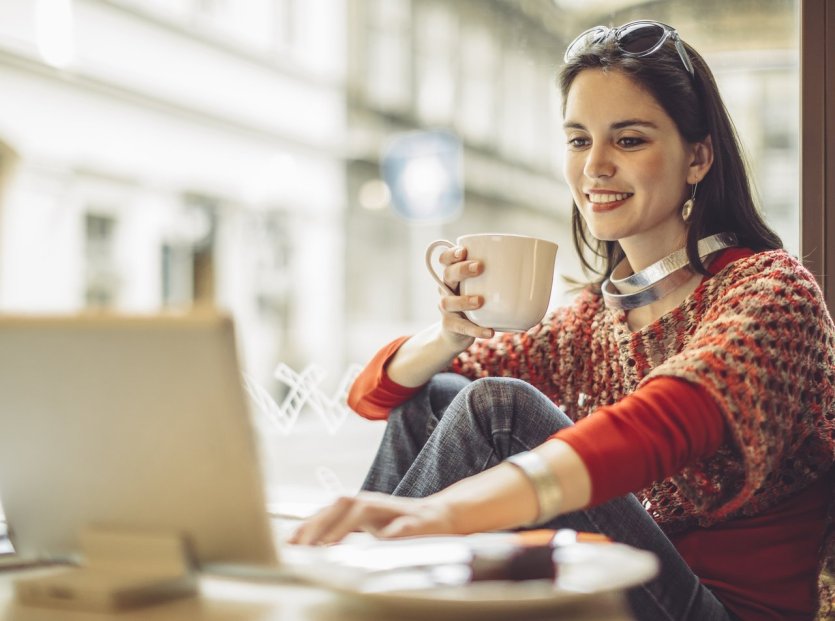 3- Café Berry
Some teleworkers prefer an intimate atmosphere to concentrate. On Rue Chapon in the3rd arrondissement, Café Berry is a cozy place that you should definitely go to outside of rush hour to be sure to get a table. We recommend the matcha latte, the signature drink, and to start the day on the right foot, the delicious sourdough toast with almond butter, granula, banana and maple syrup. There is also lunch available for those who want to extend the pleasure. A few tables and chairs are set up on the sidewalk on nice days to work under the blue sky.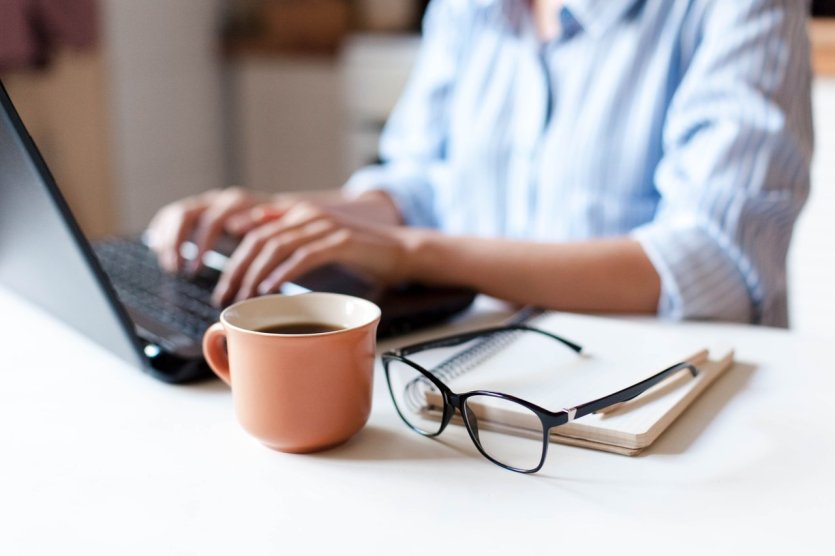 4- Hubsy Café Arts et Métiers
We stay in the Marais, but this time we go to the rue Réaumur to settle down in this café-working with a decoration that combines modern and more rustic touches. The main room is very luminous and gives onto a mezzanine. A large open kitchen is also available to order coffee, fruit juices and several delicacies to keep fit and not lose concentration. Attention, this space is available for rent. You can pay for your place by the hour, and for those who wish to spend several hours, a daily rate is also available. To make matters worse, there is also a breathtaking view of the Conservatoire National des Arts et Métiers.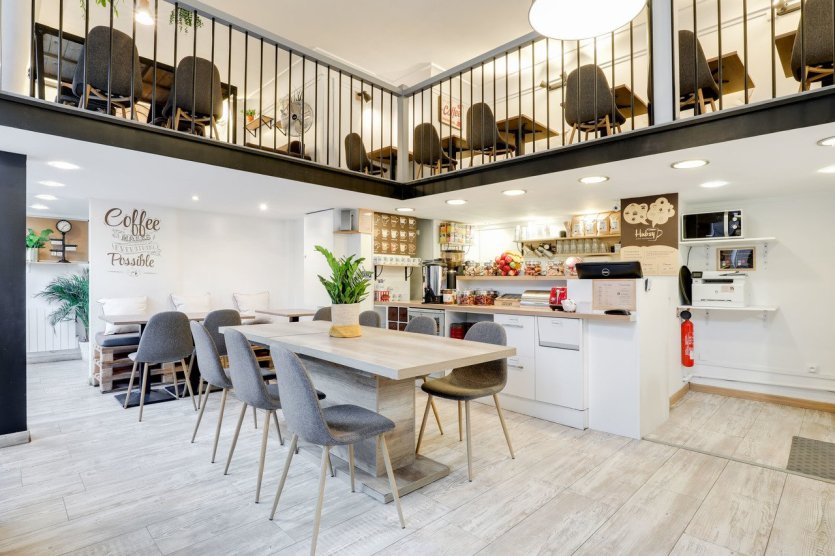 5- ONI Coffee Shop
This coffee shop with its vintage decoration makes you want to sit down on one of the chairs. Unless you prefer the bench to stay several hours! The wifi connection is great and there is everything you need to fill up. Croissants, chocolate breads, pancakes and fruits, muffins, to each one to choose according to its desires. We also like the delicious cappuccino with drawings on the foam of course! A terrace is also available in good weather. Please note that if this coffee shop of the 10th district is "laptop friendly" during the week, the best friend of the teleworkers is on the other hand not authorized the weekend.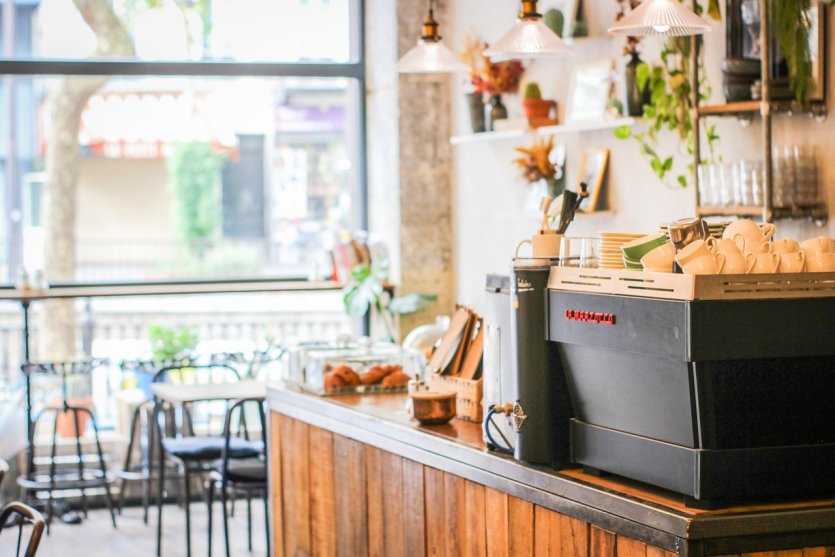 6- MAIF Social Club
The MAIF Social Club is a free place open to all in the heart of the Marais, rue de Turenne. It is actually a multidisciplinary place, but it has a coworking space in the middle of its library. A nice place with a good wifi connection and documentary resources. You never know, it could be useful for your professional practice! In case of hunger, the coffee shop offers sandwiches, but also hot drinks and juices. To end the day in beauty, you can even invite your friends and order a good beer with an aperitif board. To change your mind during the day, you can also go and see an exhibition or take part in a workshop. The cultural program is rich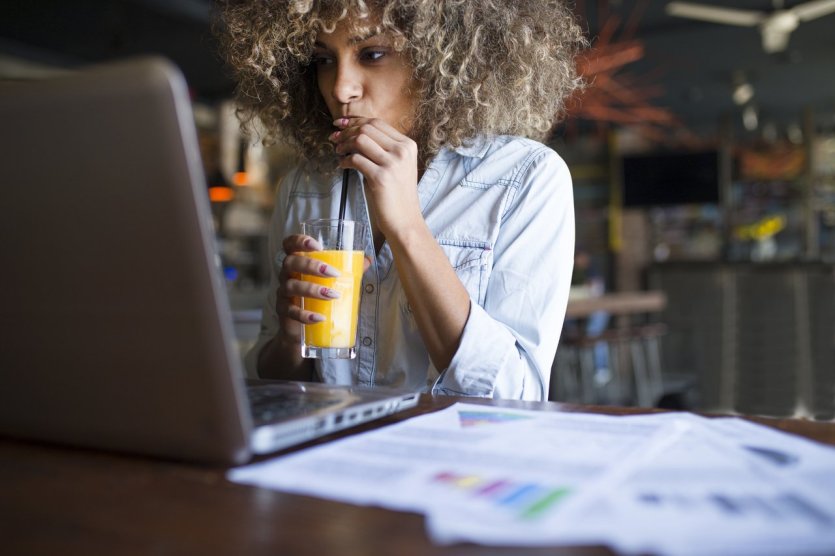 7- Kann Residence
We know the brand Kann Design for its beautiful contemporary and Scandinavian-inspired furniture. But it's worth noting that the brand has also created its coffee shop, which opened in late 2018 and is located just a stone's throw from the store on Rue des Vinaigriers. As you might expect, the decoration is inspired by the design of northern European countries. But the most surprising thing is that it will change over time, in partnership with the designers who collaborate with the brand. It's a very soothing place to telecommute, over a coffee, a poké bowl or a boiled egg. Not to be missed during a work session in Paris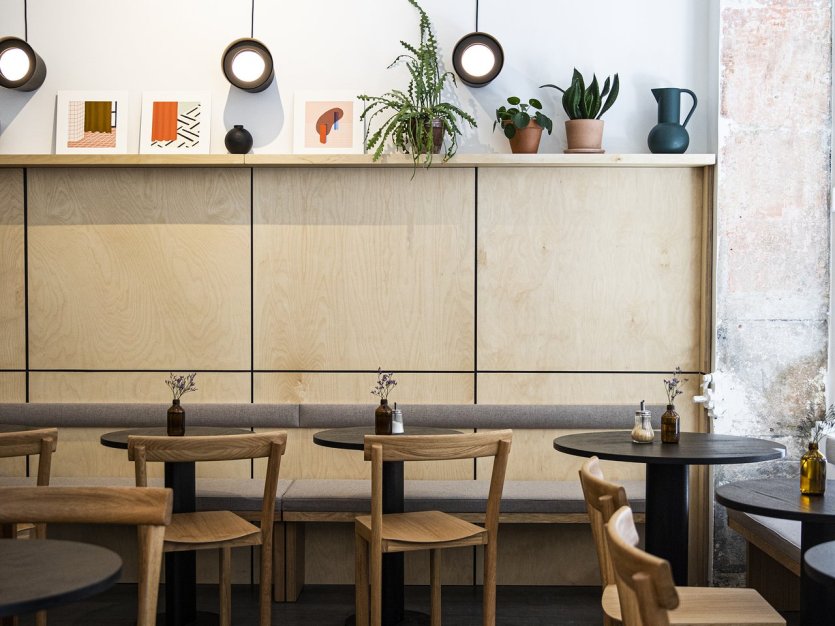 8- Nomade Café
Let's go to the 11th arrondissement and the rue Paul Bert to take place at the Nomade Café, a bright place that immediately invites you to get into a studious mode. There are several tables where you can settle down in solo mode, but also small sitting areas for collective work sessions. Don't worry about coming to telework on weekends, the place remains open. Once you've asked for the wifi code, don't forget to order a hot chocolate, a strong coffee or a cappuccino. One will also quickly have a look at the crumbles, cookies and other home-made delicacies. All the pleasures are gathered.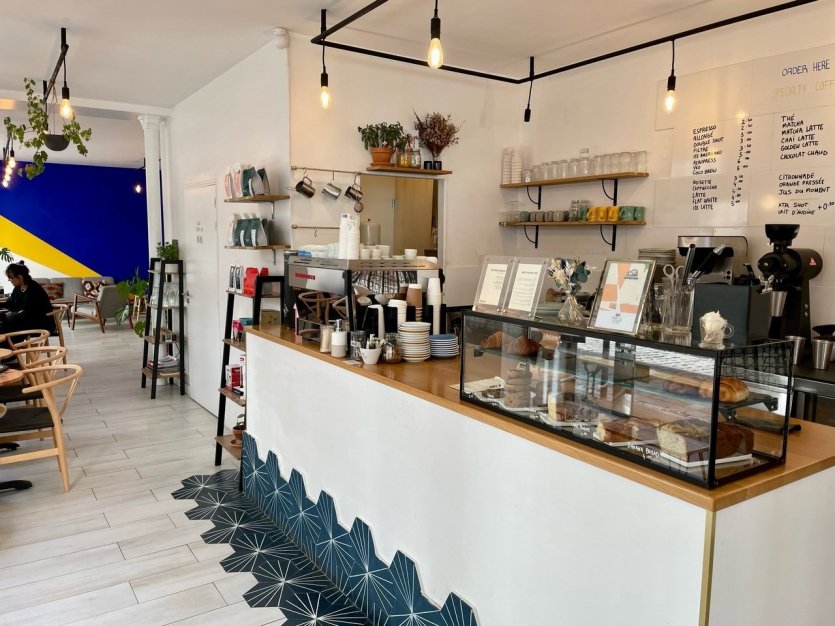 9- Café Nuage
Café Nuage is the best of the coffee shop and the best of the coworking space gathered in one place. The space is located in the5th district, rue des Carmes. Free-lancers pay by the hour, half-day or day, and enjoy an office space to work, but also drinks and a gourmet counter included! A special rate is offered to students. The decoration mixes old, modern, vintage, it is totally in the image of the proposed services, that is to say multiple. Reservation is not mandatory, but it is highly recommended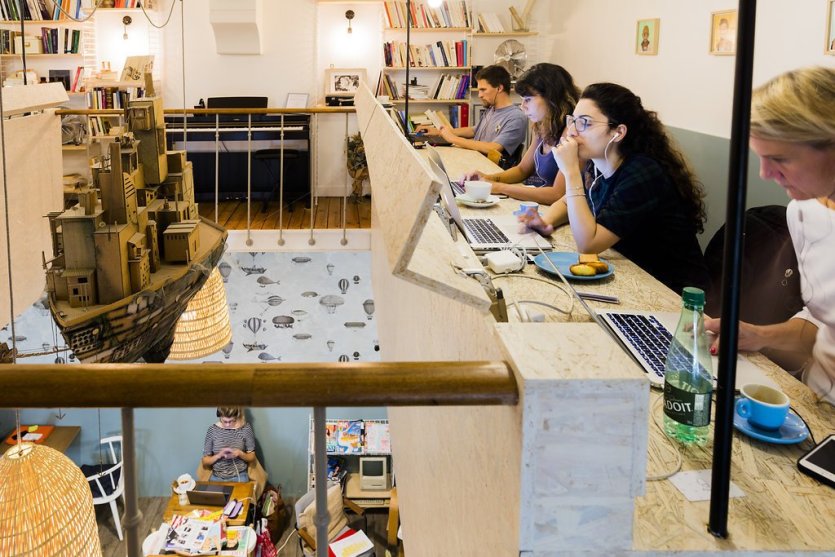 10- Strada Café
Strada Café is a place with a soothing decoration, with an atmosphere that invites to concentration. This coffee shop which is also a canteen offers its wifi to bloggers, freelancers, web editors and other occasional teleworkers to quickly get to work. Whether you go to the shop on rue Monge or rue du Temple, you'll find delicious coffees roasted in France and coming from small Indian, Brazilian or Ethiopian producers. The best way to be sure to keep your eyes open. On the menu, toast, toasted brioches and omelettes are part of the gourmet proposals to recharge the batteries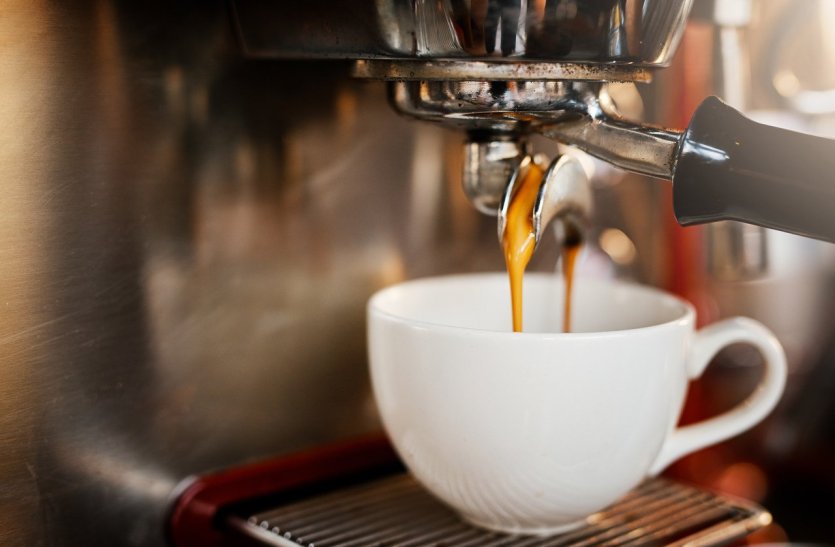 Learn more about Paris (75010)