10 cities to go green just a few kilometers from Paris
Parisian, Parisians, the holidays are over and you are back on your daily routine? Are you moping at the sight of all this grey from your window? If Paris is the "City of Light", we must admit that we often lack clarity there! However, to find a little bit of nature, you only have to drive a few kilometres to see rural landscapes! Here is our selection of the ideal cities to go green from Paris (promised, we will quickly think of the people of Lyon, Nantes or Strasbourg!)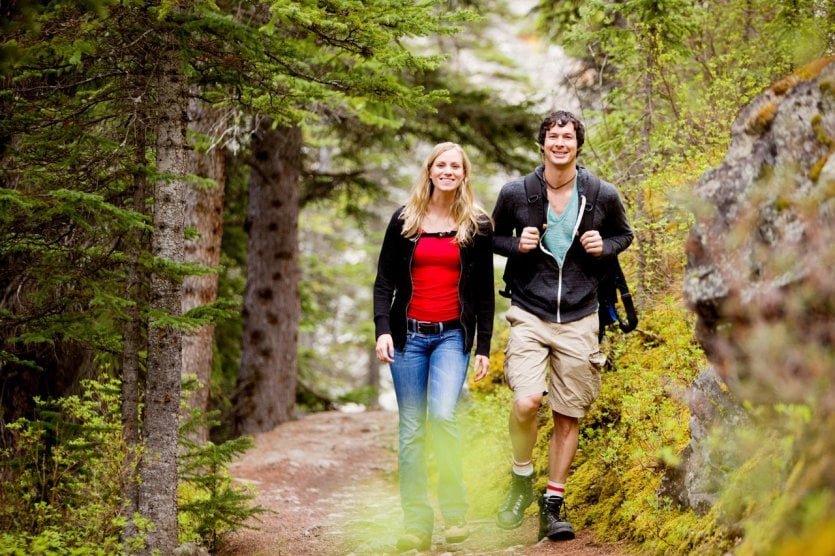 N° 10 - Châlons-en-Champagne, relaxation along the water
We go east station and jump on the first train to Châlons-en-Champagne! After 1h30 of travel you will discover this picturesque medieval town whose undeniable charm is undeniably due to its many rivers and canals. Getting on board a boat and letting yourself be carried along the Marne is certainly the best way to discover it. And to celebrate, nothing beats a glass of champagne typical of the region!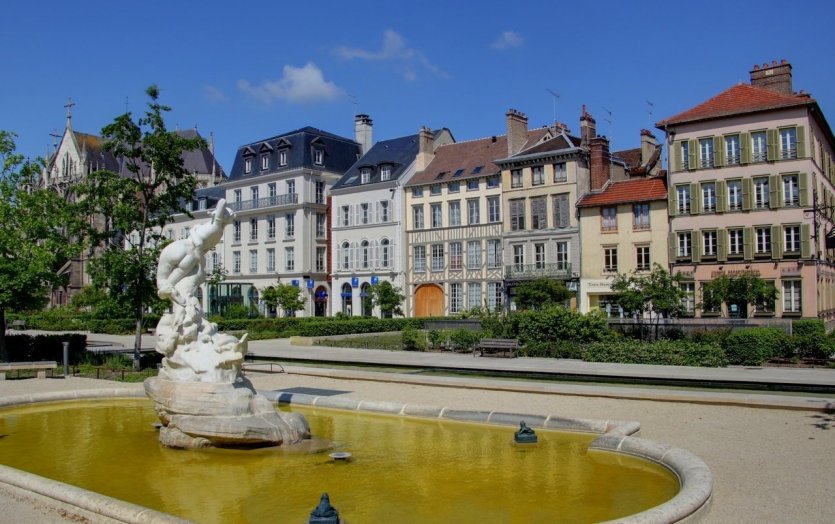 N° 9 - Montargis, the "Venice of the Gâtinais"
Between the Briare and Vernisson canals, Montargis owes its nickname "Venice of the Gâtinais" to its 131 bridges and footbridges, islets and canals! Located in the Loiret department, its proximity to Paris allows you to spend a relaxing day discovering its heritage and crafts. And if you really want to immerse yourself in nature, a forest of more than 4,400 hectares is at your disposal! Be careful, don't miss the last train!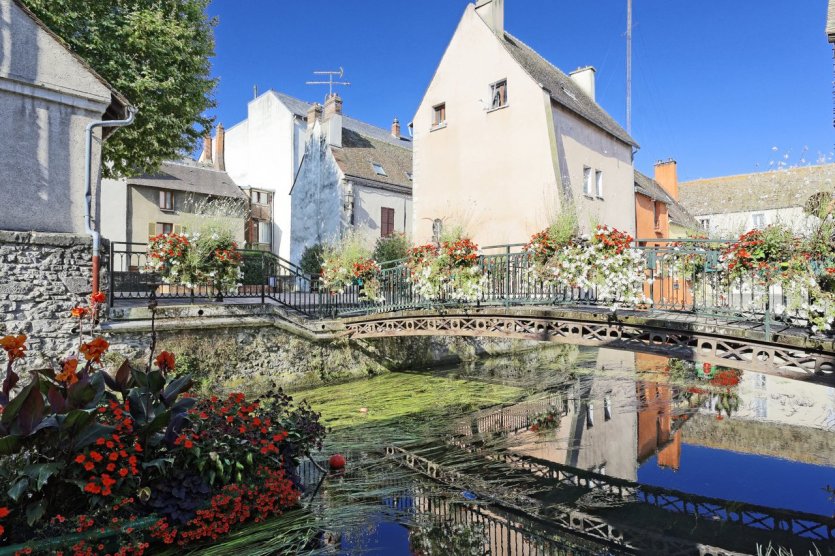 N° 8 - Chantilly, the green at the end of the RER
Chantilly, a historic city, is known for its famous estate which houses a castle, large stables and a 115 ha park! And that's not all, this charming commune benefits from an exceptional setting: it is located in the heart of a vast forest that stretches between the Oise and Val-d'Oise rivers over more than 6,344 hectares! So much greenery.... Without losing sight of culture since Chantilly houses the treasures of Henri d'Orléans in its Condé museum!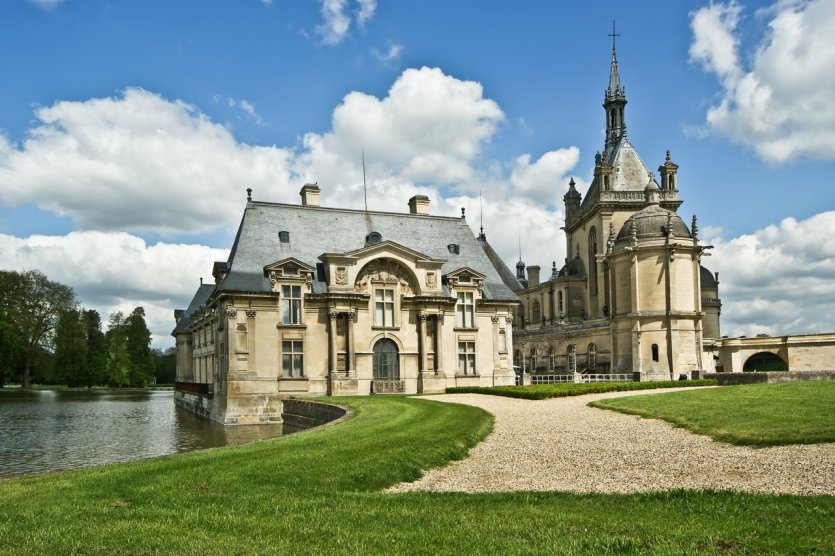 N° 7 - The Chevreuse valley, the call of nature
Only 40 minutes from Paris, the Chevreuse Valley is a predominantly preserved rural region. Bucolic as one would wish, it can be explored on foot or by bicycle to discover its many listed sites such as the barn museum of Port-Royal or the abbey of Les Vaux en Cernay. Don't miss its natural pearls such as the Bouillons de Cernay, impressive waterfalls that were one of the favourite places to walk for 19th century authors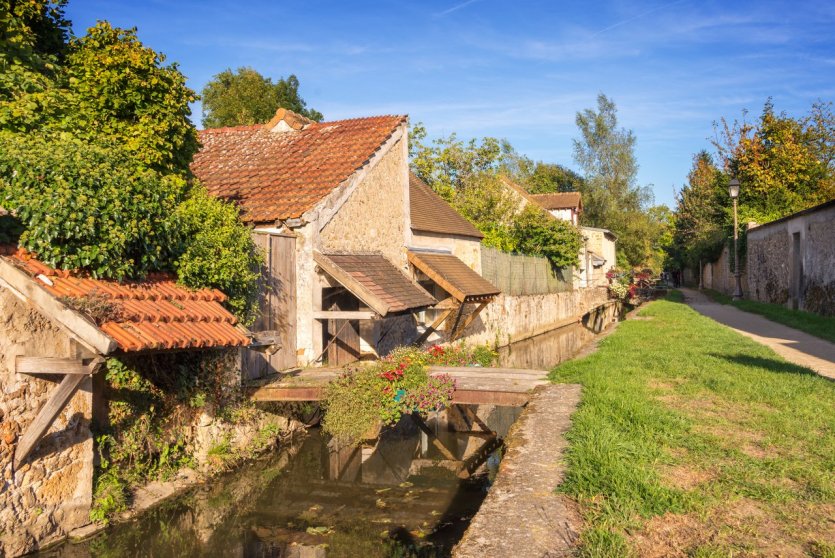 N° 6 - Fontainebleau, nature at the gates of the capital
Any self-respecting Parisian has already taken advantage of a sunny day to walk in the Fontainebleau forest. It must be said that not all capitals have the honour of being bordered by the largest forest in the country! This biosphere reserve covers 25,000 ha. It is a paradise for climbing or hiking enthusiasts who enjoy themselves in this unspoilt natural environment!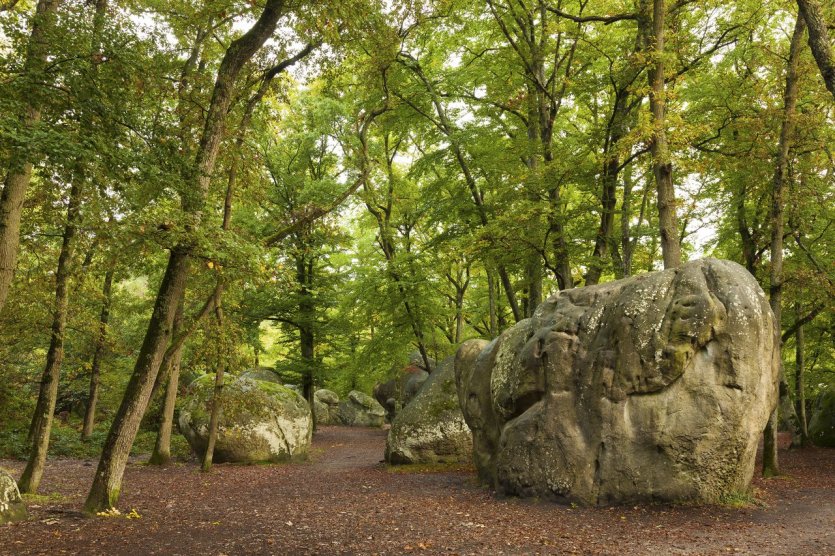 N° 5 - Auvers-sur-Oise, a village of artists
About thirty kilometres from Paris, Auvers-sur-Oise and its stone houses, steep paths and wheat fields have always inspired artists, especially the impressionists. Do not miss the visit of the castle whose 17th century architecture is inspired by the Medici. It offers a playful and interactive tour of 19th century France to meet the great figures of Parisian life of that time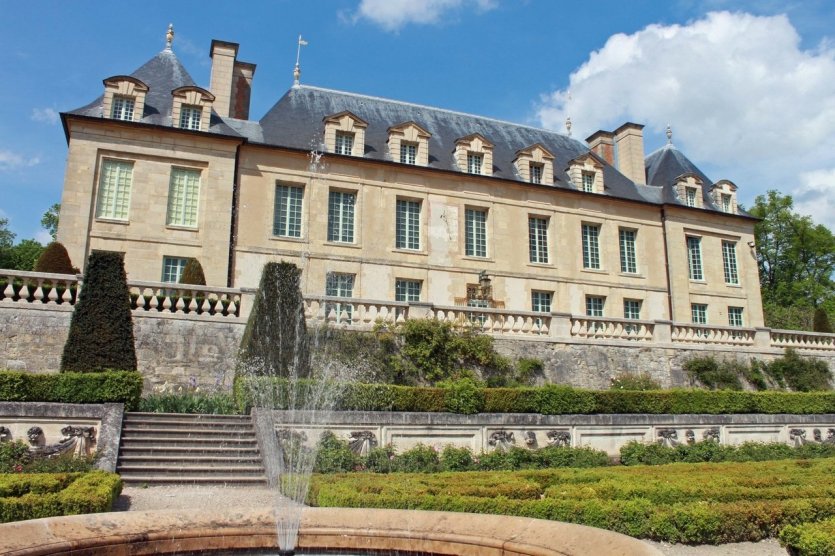 N° 4 - Rambouillet and its forest
The Rambouillet forest is one of the main forest massifs in France. Over more than 200 km2, there are ponds, rocky areas, valleys, and even waterfalls. It is a choice terrain for hikers, less than an hour from Paris! It is also the last forest territory in the Yvelines where court hunting is practiced. For a Sunday stroll with your family, the Rambouillet area, in the heart of the forest, allows you to discover its hidden fauna and flora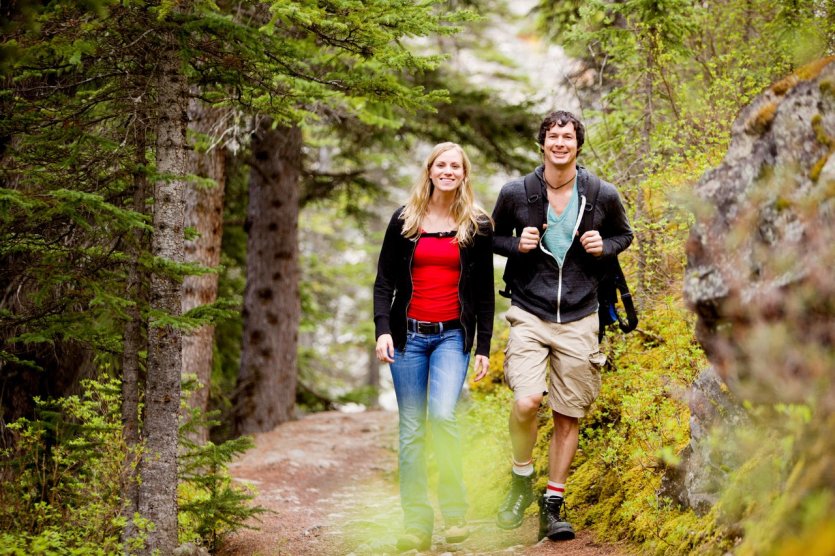 N° 3 - Provins, a medieval jewel
At 1h30 from Paris, it is a historical change of scenery that awaits you. Welcome to Provins, land of troubadours and knights! The city has no less than 58 listed monuments, most of which date back to the 13th century. Its picturesque atmosphere is enhanced all year round by the many medieval festivals: falconer shows, banquets and knights' meetings will punctuate your visit. As for nature, don't miss the rose garden, it is sublime!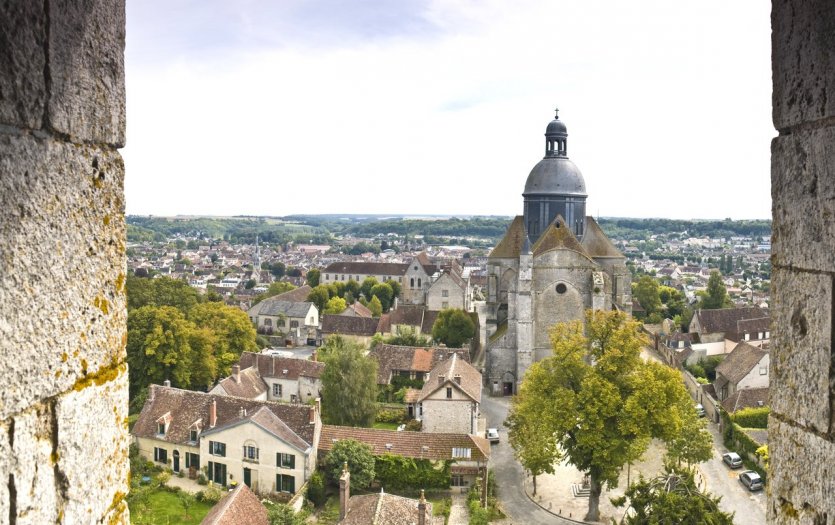 N° 2 - Honfleur, Norman beauty
A stone's throw from Deauville, known as the 21st arrondissement because of its great success with Parisians, Honfleur has an unequalled charm and a true village spirit. After 2 hours of travel, you will forget your routine to discover a colourful port, immortalized by the greatest painters, from Monet to Boudin via Dufy. You can breathe in the iodized air before enjoying a dish of shellfish facing the sea!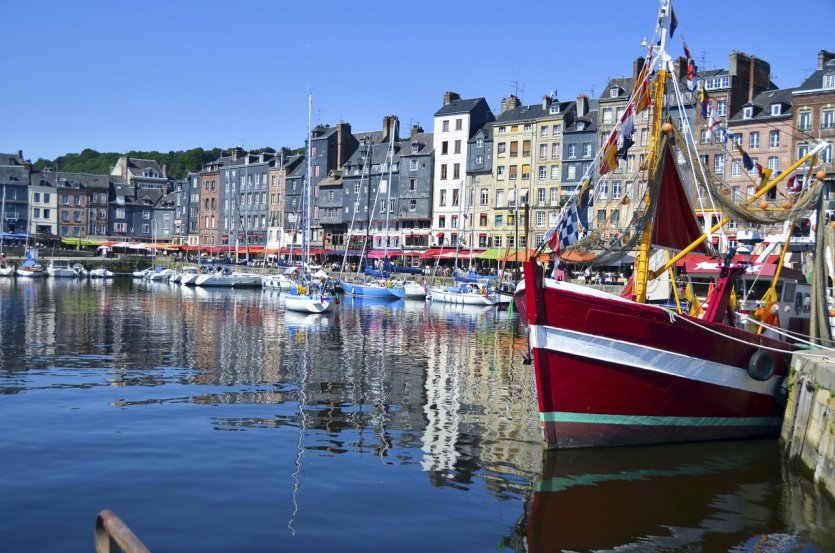 N° 1 - Giverny, the must-see
The second most visited site in Normandy, after Mont Saint-Michel, Giverny owes its success to Claude Monet. The painter lived there from 1883 until his death, painting his most famous works there, such as the series of Water Lilies, which represent the water lily pond of his house and more than 250 different paintings, depending on daylight. Even today we can still admire the famous Japanese bridge that can be seen in the paintings... A real show in this small village on the hillside, only a few kilometres from Paris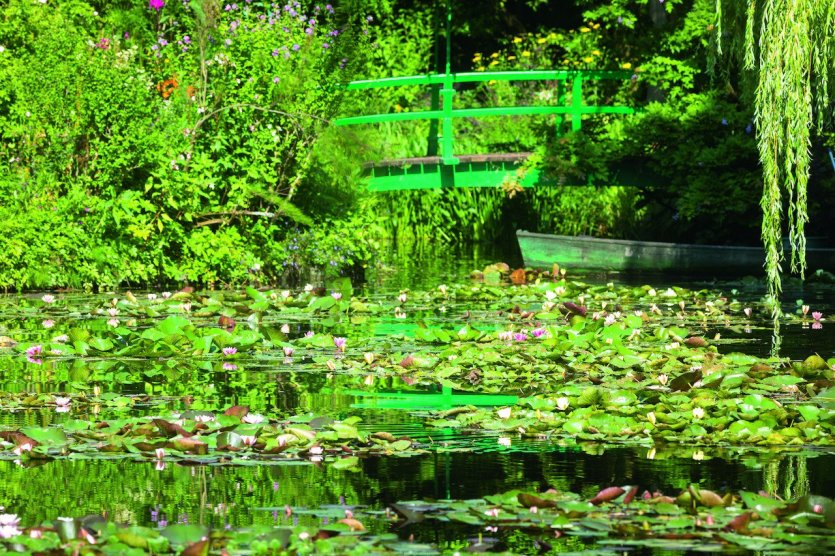 Learn more about Giverny (27620)