Emilia-Romagna
Travel guide

Emilia-Romagna
Book a flight

Find an accommodation
What to see, what to do Emilia-Romagna?
Book an activity

Customized travel
Suggested addresses Emilia-Romagna
Travel Emilia-Romagna
Book a flight

Find a hotel

Car Rental

Travel Insurance

Find a local agency
Covid-19 : current situation Emilia-Romagna
Due to the Covid-19 pandemic, entry and travel restrictions may apply Emilia-Romagna. Remember to visit
the site of the Ministry of Foreign Affairs
before you leave for the latest information
Practical information for travel Emilia-Romagna
Featured articles Emilia-Romagna
Prepare for your trip Emilia-Romagna
Transportation
Car Rental
Taxi
Tailor-made trip
Accommodation & stays
Find a hotel
Holiday rental
Services / On site
Book a table
Activities & visits
Discover Emilia-Romagna
Emilia-Romagna, a still little-known region north of the Alps, first brings to mind images associated with its cities: Bologna, with its porticos and its two medieval towers, one of which seems to be leaning dangerously; Parma, the city of gastronomy; Modena, with its balsamic vinegar and the racing cars of Ferrari and Lamborghini; Ravenna, with its mosaics; Rimini, with its beaches and discos. But these images are only a small part of the heritage of this area of unsuspected richness. To help you get to know the area better before you pack your suitcases, this chapter offers you an overview of this territory with its varied landscapes, its rich history and its culinary specialities that are not limited to the Parma ham trilogy.
Pictures and images Emilia-Romagna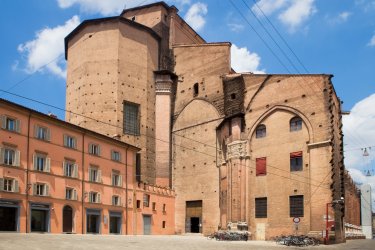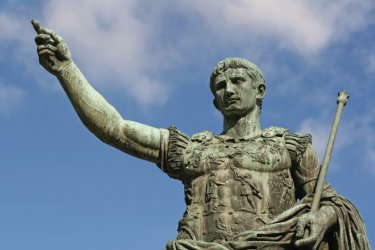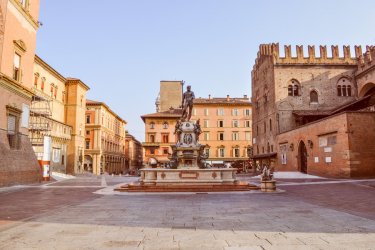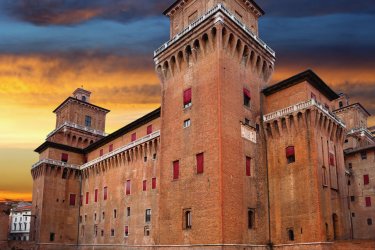 The 12 keywords Emilia-Romagna
1. #Castles
From the province of Piacenza to the shores of the Adriatic, the territory is dotted with castles, either on the plain or balanced on the top of a rocky spur. Of medieval origin, with their towers and battlements, these castles were often refurbished as early as the Renaissance as noble residences with elegant salons decorated with frescoes.
2. #Balsamic
In Emilia-Romagna, balsamic vinegar is cultivated like wine, i.e. with great care. Around Modena and Reggio Emilia, the production of traditional balsamic vinegar is strictly controlled. It is made from cooked grape must and aged in wooden barrels for at least twelve years, a true luxury product!
3. #Motor Valley
Italy's biggest car manufacturers originate from the region: Ferrari, Maserati, Lamborghini and Ducati were all born along via Emilia. The "Motor Valley" or "Land of Engines" brings together in its territory museums dedicated to these giants of the automobile and internationally renowned circuits such as Imola.
4. #Verdi
The composer is a child of Parma, and more precisely of Roncole, a hamlet in the province. With his 26 operas, Verdi established himself during his lifetime as the greatest Italian musician of his time. Today, an itinerary allows us to follow in his footsteps, from his birthplace in Roconle to Bussetto, where he spent most of his life.
5. #Prosciutto di Parma
Emilia-Romagna is famous for its cochonnailles and re dei salumi, the king of cured meats, is Parma ham, made in the hilly area near Parma and taking advantage of the air currents coming down from the Apennines that intervene in the curing process. To be enjoyed with fried gnocchi (fried bread dough)!
6. #Faience
This term derives from a town in Emilia-Romagna, Faenza, located in the province of Ravenna at the foot of the Apennines. It was in Faenza that a ceramic manufacturing centre developed in the 15th century. The name 'faience', derived from Faenza and referring to the glazed terracotta produced there, spread throughout Europe from the 16th century onwards.
7. #Parmigiano reggiano
Better known as Parmesan in France, but not to be confused with Grana Padano, which also belongs to the family of pressed cooked cheeses, but which is produced over a larger area, is ripened for a shorter time and is reputed to be less gastronomic. A good Parmigiano is a delight in shavings with a few drops of balsamic.
8. #Portics
Bologna has 40 km of gantries and it is possible to walk through eight of them without ever deviating from the route. The porticoes give a certain elegance to the city and are not exclusive to Bologna: even the streets of secondary towns are equipped with them. Designed to save space on the public highway, they provide protection from the sun and bad weather
9. #Chartreuse of Parma
Many writers have been fascinated by Italy. This was the case of Stendhal who, following a journey, wrote his work La Chartreuse de Parme, for which he was inspired by the Carthusian monastery of Paradigna near Parma, built in the 14th century by Benedictines. Since 2007, it belongs to the University of Parma and houses a research centre.
10. #University
The University of Bologna is the oldest university in Europe. Founded in 1088, it has shaped the city and still today it sums up the soul of the city. In via Zamboni is the heart of this university. Its motto "Petrus ubique pater legum Bononia mater" means: St. Peter is everywhere the father of laws, Bologna is the mother
11. #Federico Fellini
If Rimini is first and foremost synonymous with the beach, the city is also the birthplace of the great filmmaker Federico Fellini. It was the setting for several of his films, including Amarcord and I Vitelloni. Whimsical and quirky, with a critical eye on Italian society, Federico Fellini won the Palme d'Or at the Cannes Film Festival in 1960 with La Dolce Vita.
12. #Ragù
Don't order a "Bolognese sauce" in a restaurant, it annoys the inhabitants of Bologna. To designate this famous sauce, you have to use the term ragù. In France, ragù is a mixture of meat and vegetables cooked over a low heat. In Italy, it is a meat and tomato sauce that accompanies pasta
You are from here, if...
On a rainy day, you know the itinerary that will allow you to cross the city of Bologna while staying dry and sheltered from the porticoes. At aperitivo time, you take care of your outfit to meet up with friends and colleagues around a lambrusco. Because the aperitivo at the end of the day is a moment of relaxation, but always with a certain class!
As a Romagna, you speak Italian with a slight lisp - which can make your Emilian neighbour smile.
You regularly complain about the high humidity in the region. Yes, the Padanian plain is humid and is regularly plunged in a thick fog!
Your first meal of the year is a lentil dish at the cotechino. This speciality of Modena is eaten on New Year's Eve.
You keep the bottle of traditional family-produced balsamic under lock and key or hidden in the back of a cupboard to prevent children from drinking it on the sly.
You make most of your short trips by bike.
Other destinations Emilia-Romagna