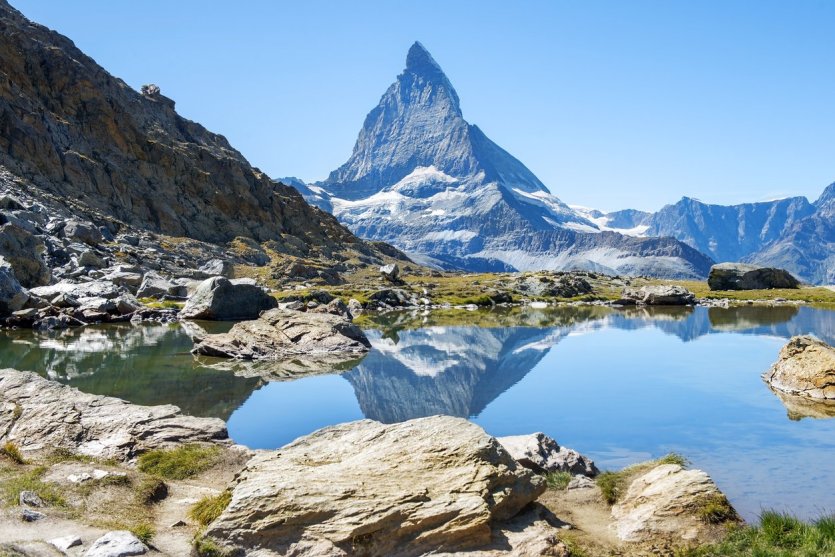 The Tour du Mont-Blanc is one of the most beautiful treks in the world. But as with any trek in the high mountains, it is important to be well prepared and fully equipped before setting off. It goes without saying that a good physical condition is recommended, but it is also necessary to have the appropriate clothing and equipment for walking on major gradients. Looking forward to enjoying some of the most beautiful views in the world? Here's how to get organised for the mythical Tour du Mont-Blanc.
Why do the Tour du Mont-Blanc?
Mountain lovers are often keen to hike to conquer the most beautiful peaks in the world. In Europe, Mont-Blanc is at the top of the list of those who wish to enjoy breathtaking mountain panoramas. Over a distance of almost 200 km to be covered between one week and ten days, the Tour du Mont-Blanc plays with borders and crosses the French, but also the Italian and Swiss Alps. You can admire on a daily basis the breathtaking and timeless spectacle of peaks, peaks, needles and glaciers. Privileged moments that we never tire of. We also stop in villages where each country reveals its cultural specificities and traditions.
The observation of the fauna and flora, but also the moments in the warmth of the refuges around a good little mountain dish are moments to be lived at 100% and which leave incredible memories, in the cameras as well as in the memories.
How to get equipped for the Tour du Mont-Blanc?
If the Tour du Mont-Blanc is one of the most beautiful hikes in the world, it is also accessible to a very wide public and not only to experienced mountaineers, provided of course that you are a good walker. Peaceful paths and slightly more acrobatic ascents are on the programme, but nothing too complicated when you are in good health and well prepared. Before starting the trek, it is a good idea to visit your doctor to assess your physical condition, check that everything is fine and rule out any medical contraindications.
In order to enjoy the pleasure of being captivated by the diversity of the Alpine landscapes and to finally approach the roof of Europe, every hiker must be perfectly equipped. In summer and winter alike, the choice of clothing and footwear is essential. In any case, intense walking means shoes in which you feel perfectly at ease. It is therefore necessary to choose hiking b oots that are perfectly adapted and above all of high quality. Be careful to use high boots with soles. To stay dry, choose leather shoes equipped with a Gore-Tex membrane. Some models, equipped with a Vibram sole, will give you stability and grip, even on slippery and inclined ground.
Make sure you choose your hiking boots according to your morphology and your habits, to prevent any risk of blisters or, worse, sprains. For the Tour du Mont-Blanc, opt for good hiking boots, or even mountaineering boots.
As far as clothing is concerned, the ideal is to have: trousers that are at the same time ample, light and resistant, first layer clothing capable of absorbing perspiration, a warm fleece-type jumper, a windproof and waterproof jacket with a hood when the weather is capricious (wind, rain...), a down jacket in the winter period and warm, thick socks to prevent blisters. Other essentials: hat, gloves and sunglasses.
If you don't need poles, they can be useful on the way up and down. In particular, they allow you to rebalance yourself when you are hindered by carrying a heavy bag. A trek of several days requires a solid backpack of 50 to 80 liters. It is used to carry clothes (underwear, pullover, rain gear...), towels, but also many other items such as a camera, food and cutlery, water bottle, sunscreen, toilet paper, a flashlight or a lighter. To be perfectly comfortable, make sure to equip yourself with a backpack with padded straps and a belt to ensure a good fit.
Finally, to be perfectly organized, don't forget to equip yourself with a first-aid kit, which can also be placed in the backpack. It will contain basic products such as disinfectant and gauze, painkillers, bandages, a bandage, saline and personal medication for everyone undergoing treatment.