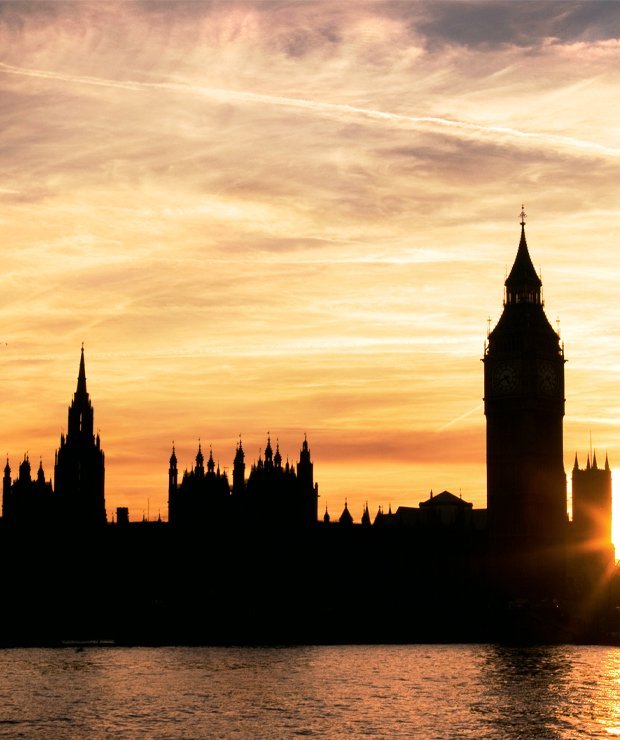 Whether you want to improve your English during your studies or to boost your professional career, England is the destination that is often chosen as part of a first language stay. There are several reasons for this. Already, the country is geographically close to France, so it is very practical and the organization is simplified, whether you decide to leave for just a few weeks or for a whole year. A language holiday in England also means getting into the heart of English culture, in attractive cities that have a lot to offer, for young and old alike
England, an easy destination to reach
The first argument that can be put forward concerning a language stay in England is the country's proximity to France. Most major airports offer flights, which generally last between 2 and 3 hours depending on where you live, and from Paris, the Eurostar reaches London in just 2.5 hours. Compared to the long flight hours to the United States or Australia, travel arrangements are much simpler. Nothing prevents learners who stay for several weeks from going home for a weekend during their training. In addition, a language stay in England remains affordable, with a global price that includes transportation, supervision, courses, meals and some excursions. While London remains the most expensive destination, it is quite possible to travel to much more affordable destinations, from medium-sized cities such as Manchester to small towns such as Torquay
Immersion in England is the best way to learn the language
There are different ways to learn English. You can take group lessons with a private teacher, you can also take online courses, but it is very likely that everyone has heard one day that the best and most effective way to learn a foreign language is to live for some time in a country where the chosen language is the official language. In England, the very small time difference with France and the short distance means that you can quickly concentrate on learning the language without getting tired. In addition, the courses offered correspond to various profiles. Whether you are a student wishing to improve your level in preparation for an exam or a professional who wants to enrich your skills or work internationally, there are many structures that welcome trainees. The courses include everything you need to know in terms of syntax, grammar, conjugation and spelling, but more fun times are also offered to put your knowledge into practice, as well as excursions to cultural places.
And then going to England as part of a language trip also means enjoying your free time to explore the city where you've packed your suitcases, visiting cultural sites in English, practising the language when you go to a restaurant, bar or shop. We also always meet people from all over the world, English people, but also people from all over the world with whom English will be the language of communication. This immersion, this intense use of the language is an excellent way to progress quickly, to hear the most common expressions, to practice them and above all to integrate them so as not to forget them. Memorization is not so obvious when learning in one's home country, where the first reflex is of course to use one's mother tongue.
The choice of hosting method
During a language stay in England, you usually have the choice between staying with a host family or in a student residence. Both have their advantages and offer a somewhat different experience. The foster family has a more reassuring aspect. The family environment is indeed stable and this implies spending time with members of the household, at the table for example, or during a walk. It is an excellent way to communicate with locals, to live in English and, of course, to integrate vocabulary and common expressions. It must be said again, but contact with the locals is by far the best way to make rapid progress. The student residence, on the other hand, offers a different setting. It is more appealing to those who are more independent, who need their independence and who also want to experience student life. You usually come into contact with people from all over the world and this is a great opportunity to meet new people and make friends. English practiced with people whose native language is not English is still a way to practice, and outings between students allow anyway to get in touch with the locals
The diversity of the proposed destinations
Another advantage of choosing England for a language holiday is that you can choose from a variety of destinations throughout the country. Of course, London remains the destination of choice for many people. A gigantic and cosmopolitan capital, it seduces with the great variety of its neighbourhoods, its museums, many of which are free, the atmosphere of its pubs, its green parks, its shopping and its overflowing cultural life. But you should not fail to consider the other destinations on offer. In England, there are many towns and cities that offer the opportunity to discover the country's culture and its rich and fascinating history. Thus, Manchester is a great city with trendy neighbourhoods where you can find Street Art, disused factories that transport you to another world, and concert halls that allow you to immerse yourself in a musical culture recognized throughout the world. Not to mention its famous football teams! Sea lovers, on the other hand, can settle down in Brighton and its atypical atmosphere. To stroll through the charming shopping areas of the city, to reach the mythical Brighton Pier and its rides or simply to practice your English with the locals at sunset on the beach. Very easily accessible by train from London, why not opt for the city of Cambridge, one of the most beautiful cities in the UK. It offers an ideal setting to study with the possibility of relaxing on a trip on the river by "punting", a local boat. In the city, you can also go shopping in shops that take place in buildings that are several hundred years old. Then there are the colleges, King's, St. John's and Trinity, all resplendent in their architecture, history, gardens and chapels. This is the strength of a language stay in England, the possibility to stay in a city that corresponds to one's state of mind, and which is always the opportunity to participate in multiple activities gathered around a main objective, that of practicing English in the best of contexts.