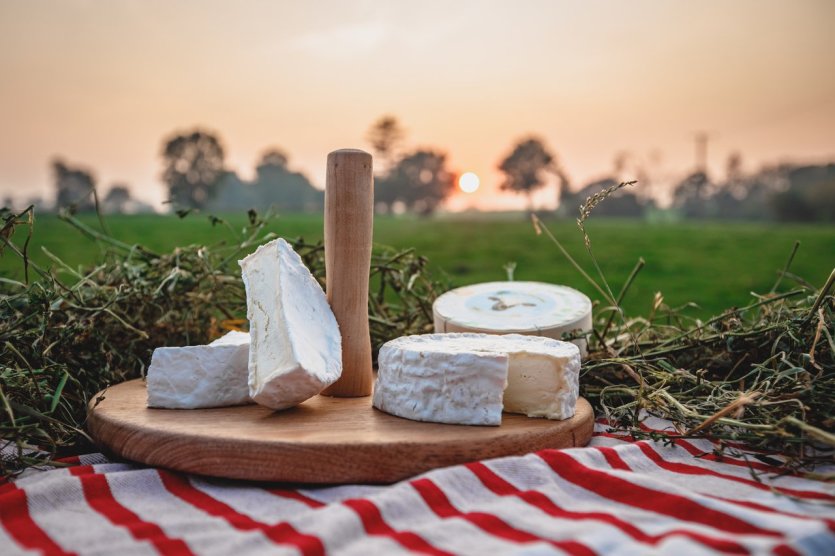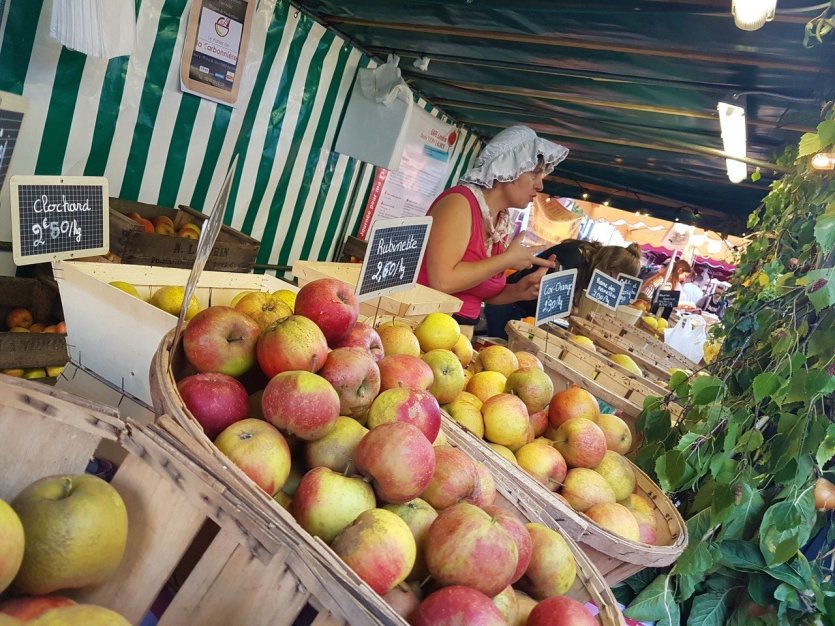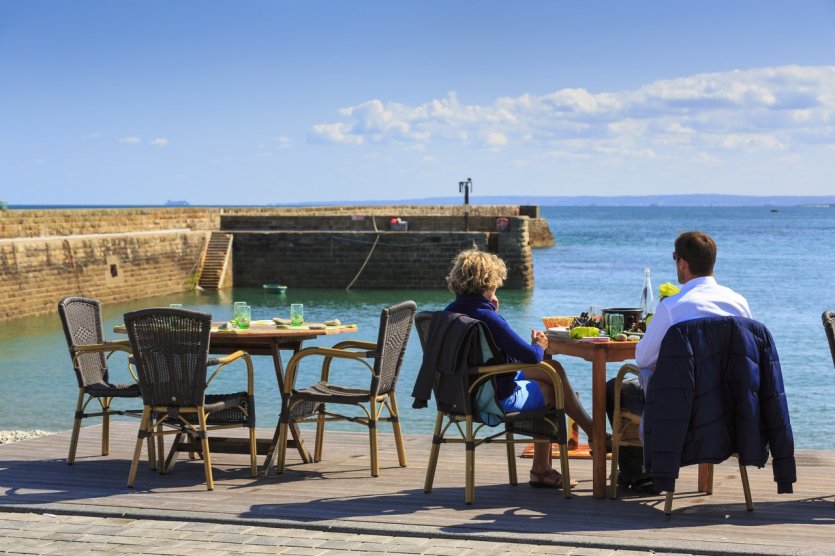 Spending time in the French regions also means enjoying the pleasures of the table. And there is plenty to satisfy your taste buds in Normandy! Cheeses, dairy products, cider, beers, sweet specialities and other seafood products, holidays in Normandy offer the opportunity to fill up on local products, but also to sit down at good tables and meet the people who bring this precious land to life
A rich and varied gastronomy
Normandy is undoubtedly one of the most renowned French regions for its gastronomy. The first thing that comes to mind is its PDO cheeses: Camembert, Livarot, neufchâtel and pont-l'évêque. Fans of savoury meat-based specialities will want to savour its main specialities, salt-meadow lamb, Vire andouille, Mortagne-au-Perche blood sausage or the famous Caen-style tripe. Along the coast, many places offer Norman oysters, to be accompanied by a white wine, as well as scallops. The end of meals and snacks are made up of local sweet specialities, such as Norman apple pie, teurgoule, a kind of rice pudding flavoured with cinnamon, Jeannette's madeleine, but also the creamy milk jam to be savoured with shortbread biscuits.
As for drinks, don't forget to order a glass of cider, as apples are king in Normandy. Not forgetting calvados and pommeau. There are also many beers made in Normandy, to be enjoyed on the terrace of a bar or during a picnic in the middle of nature with the good taste of local flavours.
Meet the people who bring Normandy's gastronomy to life
Discovering the richness of Normandy's gastronomy also means meeting the people who work every day to perpetuate the tradition and keep the land alive. You can stop off at the most typical markets in Normandy, in Dieppe, Pont-Audemer, Rouen, Neubourg or Sainte-Opportune-la-Mare. Not forgetting the return of the fishermen to Port-en-Bessin for the scallops. You can then fill up on good products while exchanging with the shopkeepers. Norman gastronomy is also alive in its best restaurants. The aperitif boards are excellent at the Crémerie des Baratineurs in Caen, the food and wine pairings are impeccable at the Manoir de la Pommeraie, and what can be said about the inventive and local cuisine of the Kalamansi restaurant in Coutances?
Other experiences in Normandy include the Route du Cidre, where you can meet producers in the heart of a typical Auvergne landscape in Calvados. It is also possible to learn how to make beer, and for this you can take part in an initiation in the Orne at the Château de la Bière