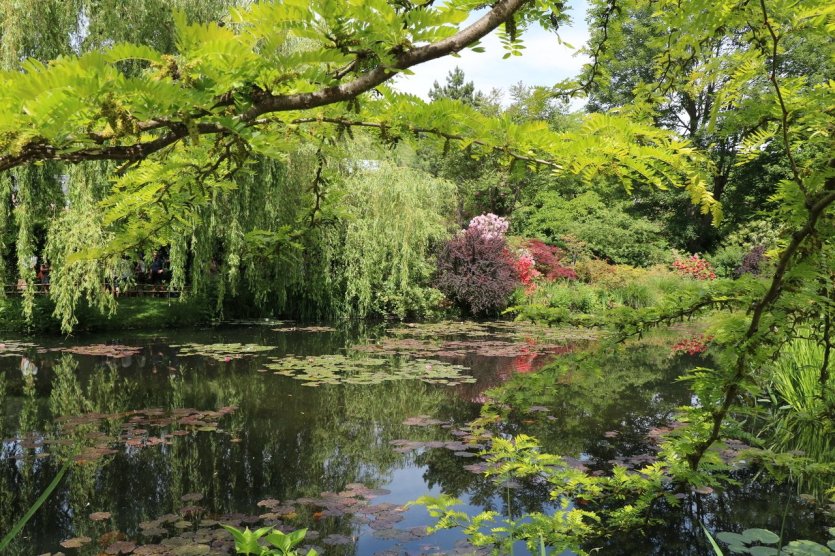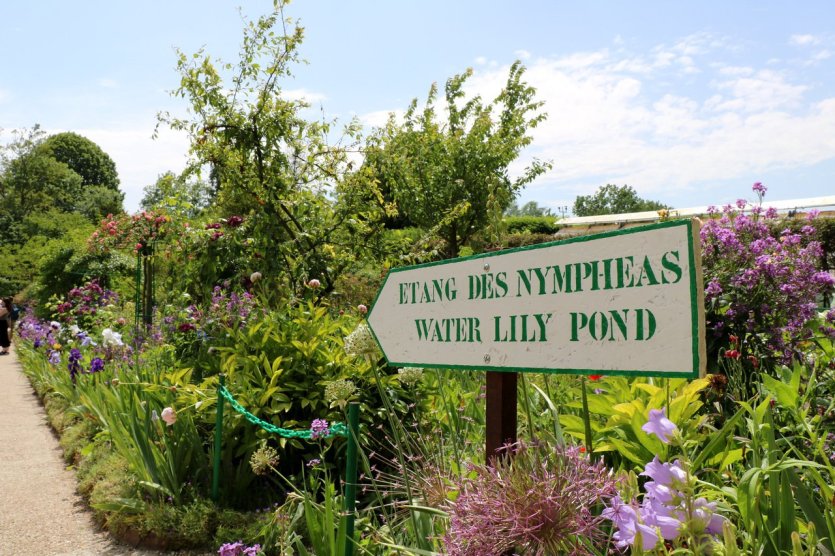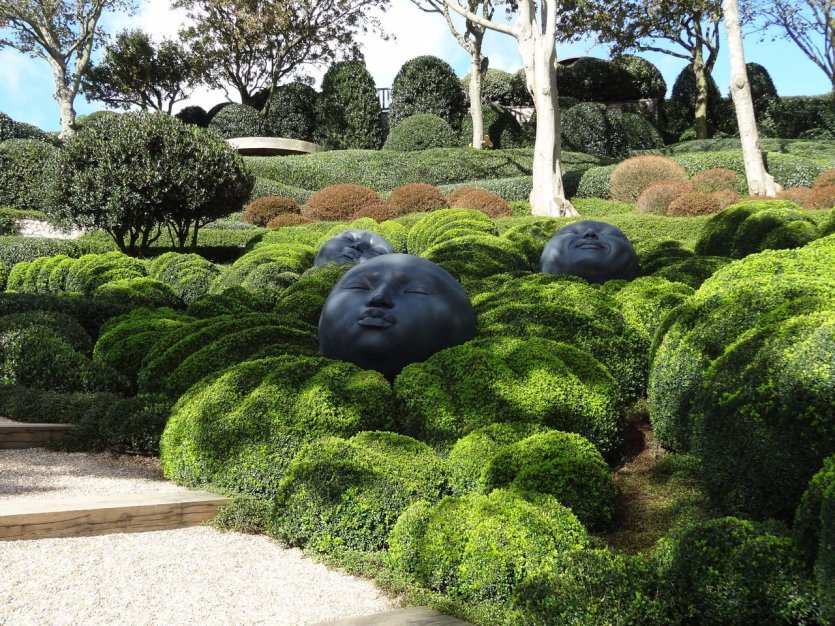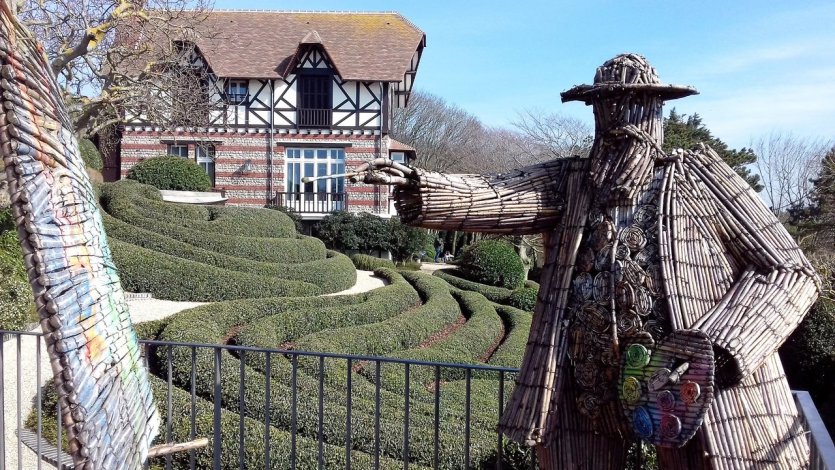 If Normandy is a territory with varied natural landscapes, from the Marais Vernier to the Suisse Normande and the cliffs of its indented coastline, it also reveals a multitude of parks and gardens in which to stroll. Water gardens, French gardens, exotic gardens, rose gardens and other art gardens are all settings in which to stroll with family or friends. So on the way to the treasures of Normandy, don't miss the chance to stop off in these areas where plants rub shoulders with water features, works of art, furniture and monuments, because the atmosphere is always peaceful and refreshing
A wide variety of parks and gardens
Normandy is traditionally a land of gardens, where the mild climate allows for some daring plants. This is why it has attracted so many great artists, painters and poets, who came to be inspired by its most beautiful spaces combining trees, plants, flowers, art and monuments. When we talk about the parks and gardens of Normandy, we immediately think of Claude Monet's garden in Giverny. It is actually composed of two gardens: the Clos Normand, a flower garden in front of his house, and the water garden, of Japanese inspiration, which inspired him to paint. Still in connection with art, the garden in homage to Jacques Prévert in Saint-Germain-des-Vaux is decorated with quotations from the poet and works of art. It has been enriched over time by plants and shrubs donated by Prévert's friends, and the ruins of an 18th-century mill, like the stream that runs through it, add to the bucolic charm of the place.
The parks and gardens also rub shoulders with the great monuments of Normandy. Like the park installed on the hillside and laid out in terrace of the castle of Eu. Beech trees, exotic species, conifers, formal gardens, the place is perfect to see how gardens enhance the heritage. Let's also mention the garden of the abbey of Jumièges, where the hundred-year-old trees of the English park seem to watch over the remains of one of the first great achievements of Romanesque art in Normandy.
As you get closer to the sea, you will also discover some incredible places. For example, the rose garden of the Château de Mesnil Geoffroy in the Seine-Maritime reveals a sublime French garden around a monument dating from the 18th century and the largest private rose garden in the region. 2,500 rosebushes flourish there, and after having enjoyed the scents, one does not fail to join the romantic vegetable garden and its ancient vegetables. And then, how can we not mention the gardens of Étretat. These superb neo-futuristic gardens stretch along the Alabaster coast and combine a multitude of plant forms with contemporary art. They also offer a breathtaking view of the cliffs of Étretat, a UNESCO World Heritage Site
Events that celebrate gardens and flowers
Discovering Normandy and its gardens also means enjoying cultural events that honour the beauty of plants. In Christian Dior's family villa in Granville, theDior in Roses exhibition is an opportunity to see how this eternal flower that never ceases to fascinate inspired the designer. A bed of roses unfolds on the large lawn visible from the villa's winter garden. The motifs and colours of the flowers are also found in the haute couture models and other accessories selected for the exhibition: dresses, jewellery, bags, shoes, etc.
At the Musée des impressionnismes in Giverny, the exhibition Côté jardin, de Monet à Bonnard (Garden side, from Monet to Bonnard) proposes the discovery of a hundred or so works related to the theme of gardens, so dear to the Impressionist and Nabis painters. A nice way to complete a stroll in the museum's garden