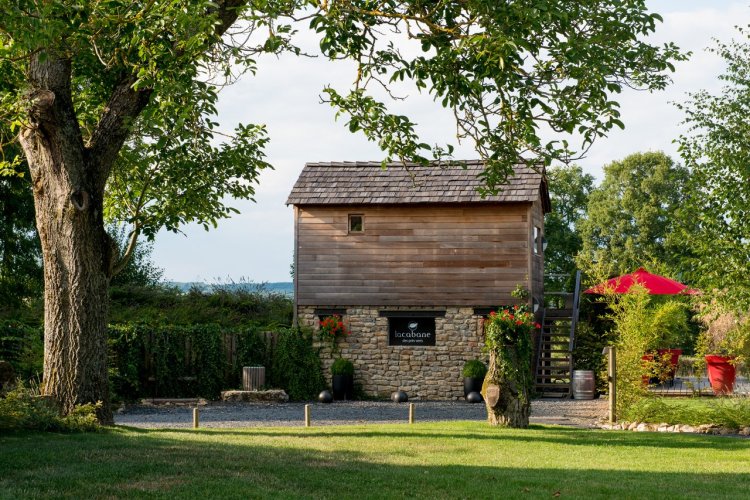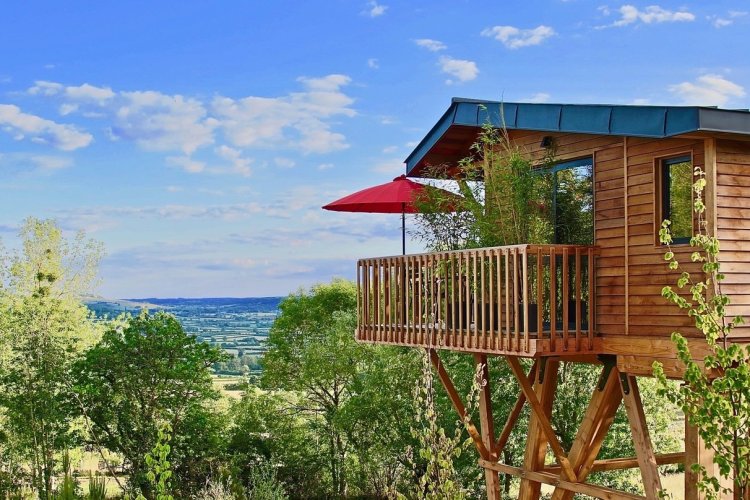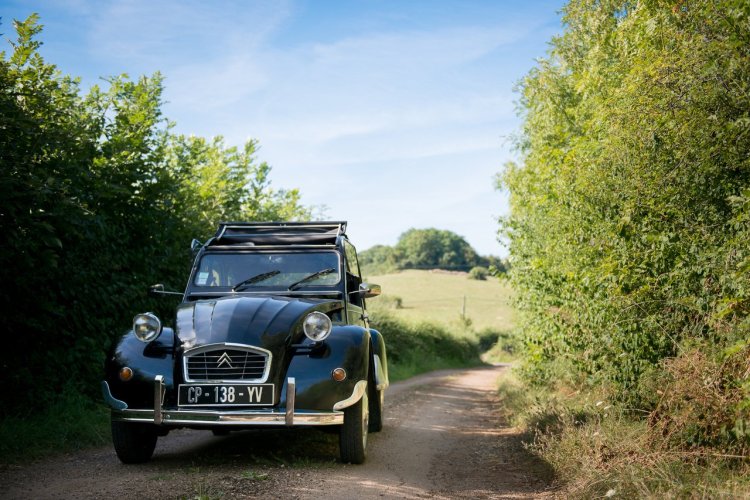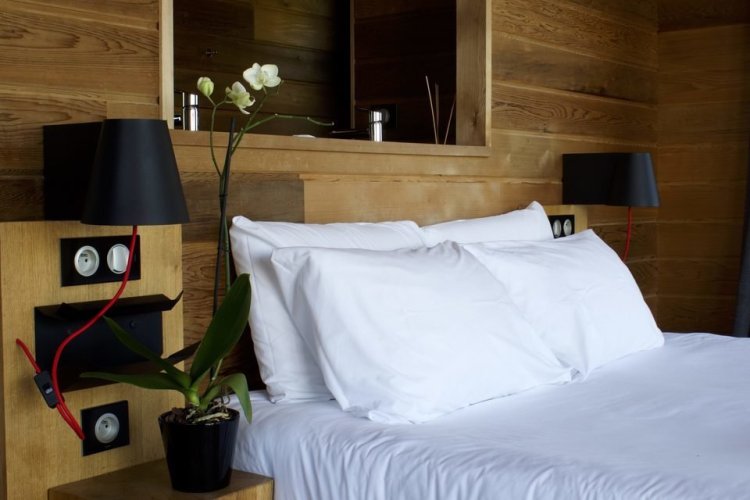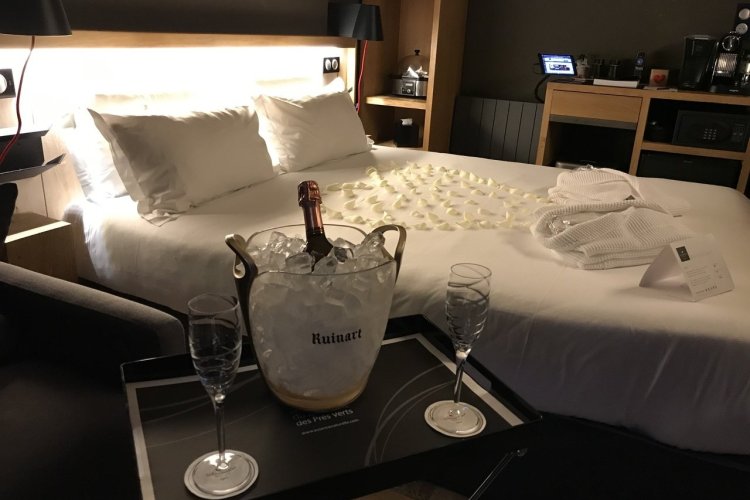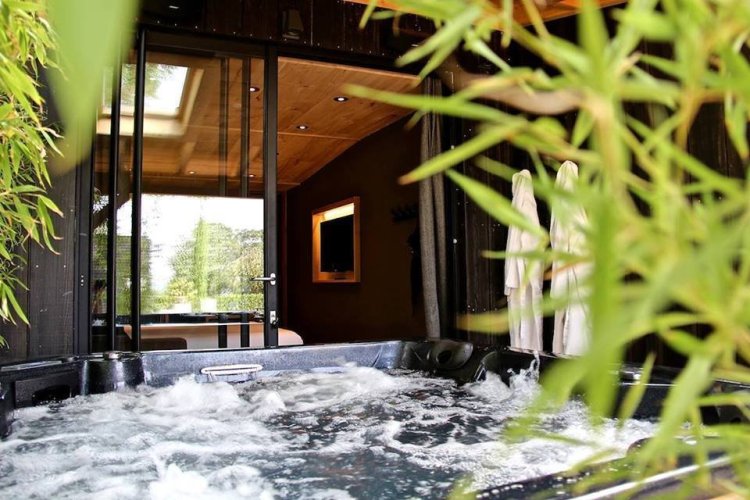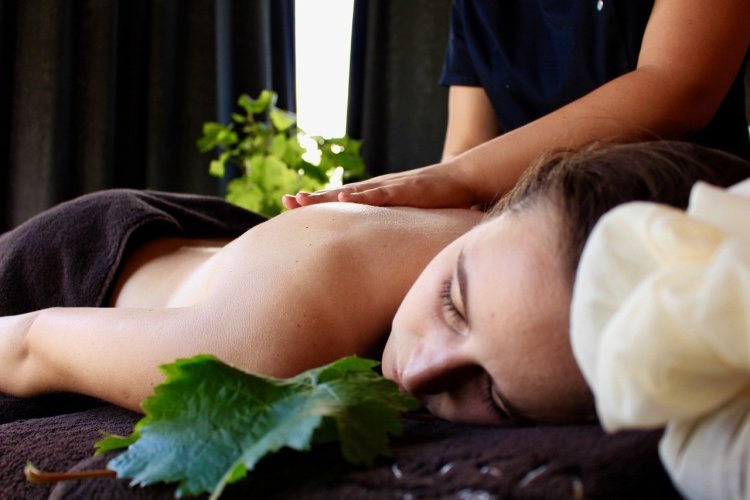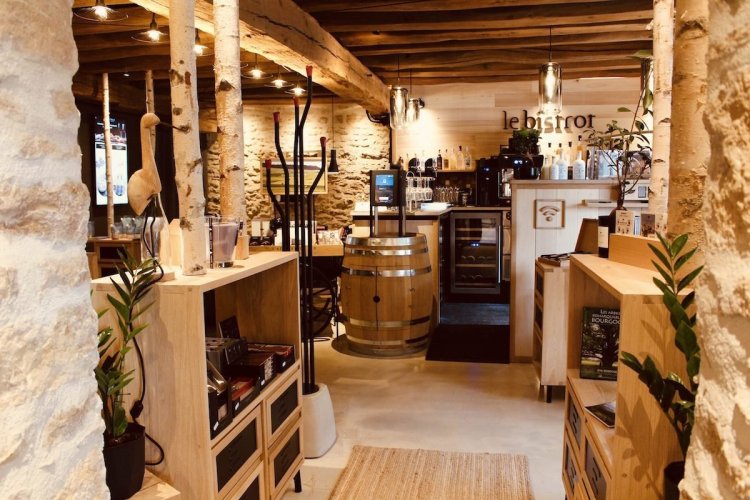 To disconnect from everyday life, to get closer to nature and enjoy everything that makes up the richness of a region, its monuments, its wines or even its gastronomy, there is nothing like a little weekend in Burgundy for lovers. Here, the landscapes are green, hilly, and invite you to beautiful and peaceful country walks. As for the heritage, it only asks to welcome lovers of architecture, simply to transport them to the heart of the history of these places which have been shaping the landscape for a very long time. What better way to round off your stay than to pack your suitcases in a hotel with spa in Burgundy, the opportunity to relax and make this little getaway for two a most delightful moment
Romantic weekend in Burgundy in a room with a private spa
To start a romantic weekend in Burgundy, it is advisable to carefully select the place where you will settle down. And why not opt for a well-being stay in an unusual hotel? In the commune of Jouey, the Domaine des Prés Verts is a top-of-the-range accommodation and the perfect place to welcome those who wish to combine comfort, relaxation and the natural environment. The estate has rooms where you can spend unusual nights with private whirlpool baths, all in the heart of an exceptional natural environment. They take place in a suite, a caravan or a tree house, and have all the comfort you could dream of for a romantic weekend with Jacuzzi that combines luxury and decoration in perfect harmony with nature.
You can also take advantage of your stay in this timeless place to treat yourself to a few sessions of treatments, massage and modelling at the Cube Massages & Spa Vinésime, directly on site. Showers with essential oils, sauna and hammam are so many pleasant moments to live together during your spa weekend.
On another day, you can also reach the bistro and the boutique of Bio & Terroir products, located in the commune of Châteauneuf-en-Auxois, listed as one of the most beautiful villages in France. You are more than welcome to sit and chat over a drink and some Burgundian local produce, served on a board at the wine bar, or at snack time to enjoy a good gourmet coffee.
An unusual weekend in Burgundy with a private whirlpool bath allows you to indulge yourself, but also your family and friends. Need a gift idea for a couple? And why not a box to offer. Gift boxes are available at the estate to pleasantly surprise lovers. An unusual way to discover a region that is sure to leave a lasting impression.
Take advantage of a romantic weekend in Burgundy to discover the richness of the region
What if a spa weekend in Burgundy was the perfect opportunity to discover the area at the wheel of a mythical French car? From the Domaine des Prés Verts, it is indeed possible to rent an authentic 2CV, then set off to conquer the places not to be missed under any circumstances in Burgundy. You board the famous vehicle directly from the spa hotel, with a picnic basket with good local produce in the back, then you are free to go to the place of your choice. How not to think of a romantic lunch on a blanket in the heart of the Morvan Regional Natural Park, where the landscapes vary between vast forests, large lakes and white water.
And then it is impossible to plan an unusual weekend in Burgundy without a tasting of one or more vins ! The Route des Grands Crus, the oldest wine route in France, awaits wine tourism enthusiasts in 2CVs and leads to the meeting of passionate winemakers. After a stroll through the vineyards, you can visit the Château de Pommard, a splendid residence with cellars dating from the 13th century, for a tasting of its emblematic vintage, the Clos Marey-Monge Monopole. To help you discover some of the greatest wine estates in the area, the spa hotel Le Domaine des Prés Verts also offers to end a drive with a moment at the Château du Clos de Vougeot, built in Cistercian and Renaissance styles. After having visited its emblematic places such as the 12th century vat room, the Petit Cellier and the Grand Cellier, time for a tasting of three Burgundy wines accompanied by gougères. These moments of discovery of the rich natural, viticultural and architectural heritage of Burgundy give way in the evening to a well-deserved rest in the room with private spa, in the heart of a domain where relaxation is an art