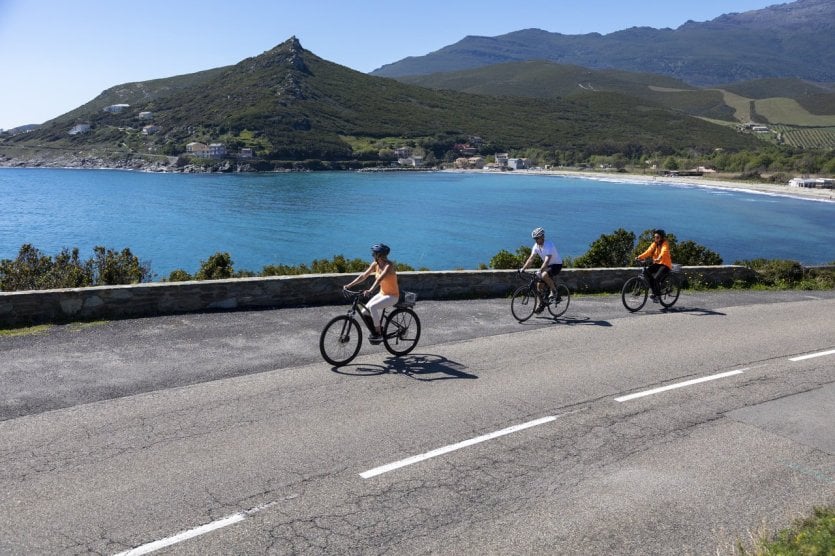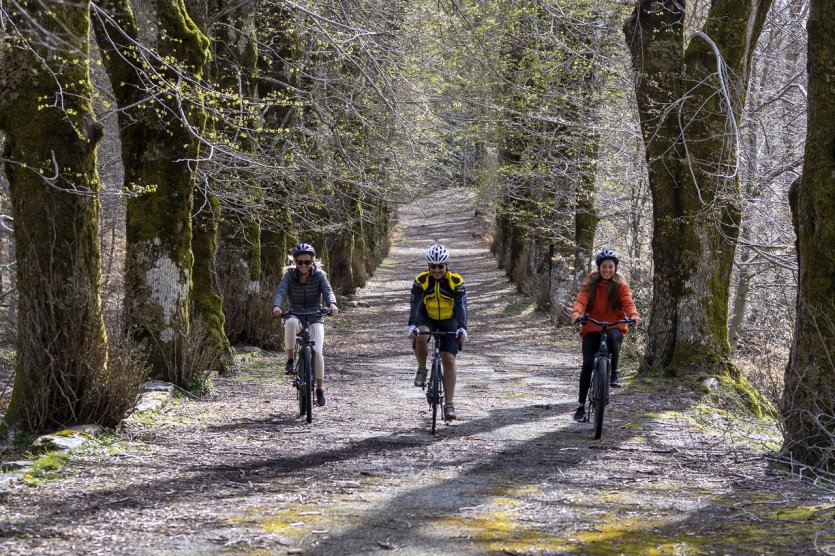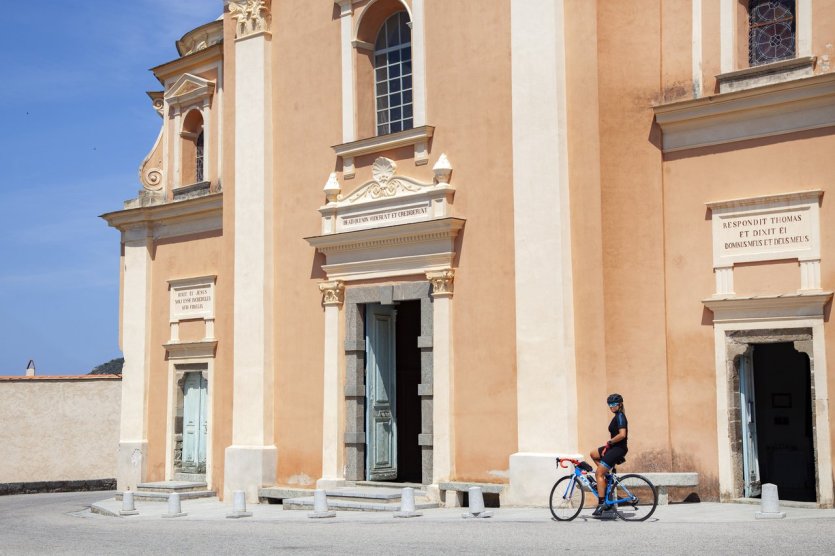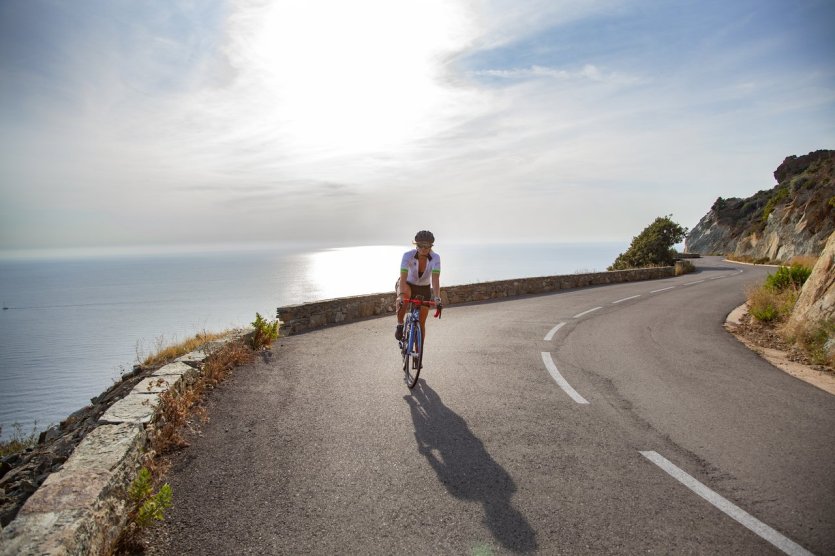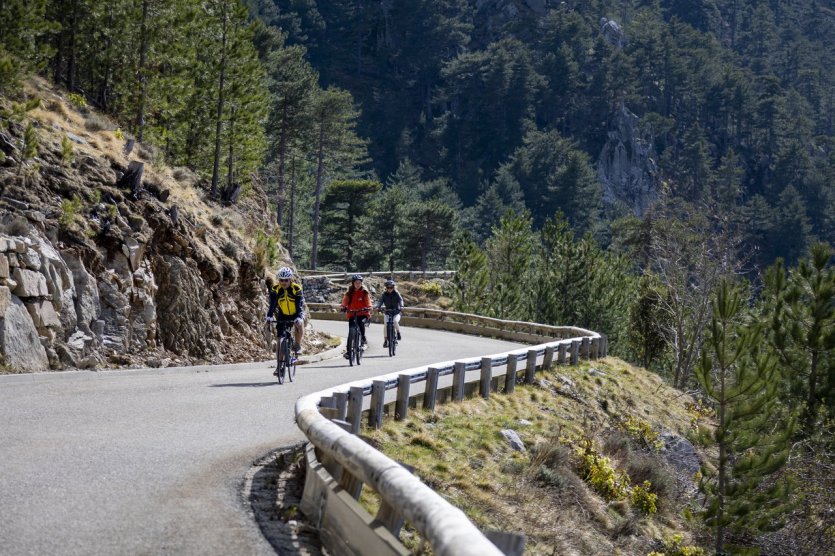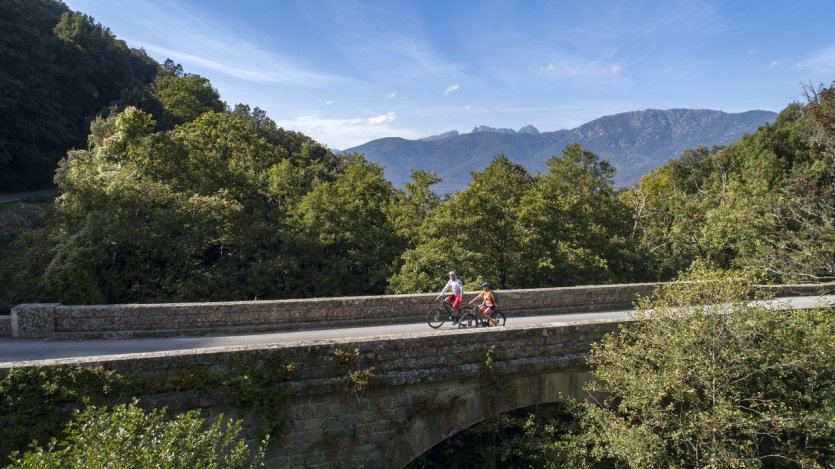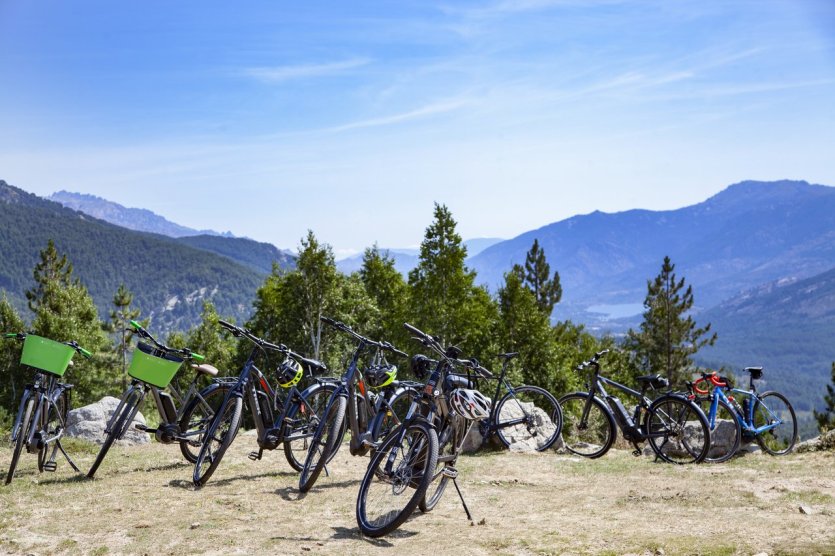 The island of beauty is very attractive to cyclists. Corsica lends itself particularly well to discovery by bike. Cyclists, get on your bikes. All you have to do is take the GT20, the Grande Traversée de la Corse à vélo. Inaugurated in 2019, this cyclo-tourism itinerary, traced from Bastia to Bonifacio, links major points of view and interest. A treat, in 12 stages!
From Bastia to Bonifacio, 600 km of diversity and beauty
Since the 2013 Tour de France revealed to the world the previously confidential and little-known potential of Corsica for cycling tourism, more and more cycling enthusiasts are making the most of it. It is now known that a cycling holiday on the island allows you to make the most of the magnificent landscapes and diverse nature, without disturbing it, both on the coast and in the mountains. So the number of visitors coming from all over Europe and elsewhere to cycle in Corsica has multiplied. What remained was to organize this new tourism. It is done with the GT20. From the north to the south of Corsica, this great cycling route, named after the famous Corsican GR20 for hikers, passes through the beautiful coastline of Cape Corsica, the Balagne region and the interior of the island, from passes to mountain villages, to reach the extreme south of the island. From Bastia to Bonifacio, it's a selection of small charming roads and an exceptional carpet rolled out for your two wheels. As you pedal along this itinerary, you'll be able to enjoy a wealth of panoramic views and heritage. Each bend reveals a new enchanting landscape and each stage offers its share of discoveries. Your eyes will be plunged into the Mediterranean Sea, resting on the summits, sweeping across the valleys, admiring a succession of wooded hills, enjoying aerial views of gulfs, lakes and mountain villages... You will come across historical monuments and olive groves
An adventure for everyone
The good news is that the 600 km GT20 is not just for the more athletic. The possibility to ride the stages on an electrically assisted bike makes this route accessible to a wide range of people. Experienced and inexperienced cyclists alike can put together a joint trip without frustration or disgrace. And you are free to combine cycling with other activities along the route. The GT20 invites you to follow the stages at your convenience, in their entirety or partially, from the north or south or in the opposite direction. Taking your time or aiming for records. The GT20 quickly became a challenge. The first record to be beaten was that of Axel Carion and his team, who completed it in 35 hours and 32 minutes, in September 2020! However, the record was beaten less than 10 months later, on Friday 25 June 2021, by Christophe Santini, with a dazzling crossing in 25 hours and 10 minutes. You can combine the stages, or even ride three stages in a row on the same day. It's up to you to decide how sporty you want to be. The most experienced cyclists will be able to complete the entire itinerary in less than 5 days, while cyclists in less good physical condition will be able to complete the 12 stages proposed. And why not plan two nights at each stage?
From panoramas to gourmet addresses
Ride in the morning, for example, and devote your afternoon to swimming, hiking, canyoning, scuba diving, visiting a museum, discovering a vineyard... Your cycling trip will also be an opportunity to meet men and women who are proud of their island and who are committed to bringing it to life, to perpetuating its traditions and know-how, but also to innovating and developing its wealth and potential in new ways. Visit the workshop of a knife maker in Balagne, for example. Of course, tasting local Corsican products is on the programme and will be one of the great pleasures of your cycling trip. To be savoured, to be mixed and matched, to be repeated... Along the way, keep an eye out for the signs of the Route des savoir-faire authentiques (Authentic Know-How Route) which will point out craftsmen or local producers who deserve a meeting. You should also know that some local operators offer to lighten your logistics by booking your accommodation in advance, preparing your stages, offering alternatives, and even carrying your luggage from one stage to another. Great luxury! But the autonomy and the spirit of cycling freedom will perhaps motivate the greatest number of people
The GT20 in figures
Depending on your physical condition, your objectives and your desires, riding the 600 km of the GT20 can take you between 4 and 15 days. The shortest stages total 30 to 40 km, the longest 71 km! But the most important thing to take into account is the positive difference in altitude, which will tire you and limit your progress. For example: stage 7, from Porto to the Verghju pass, is only 34 km long, but has a positive difference in altitude of 1,486 m... All in all, Corsica being a mountain in the sea, pass lovers will be delighted. Several are on the GT20 programme and will tempt cyclists from the island and elsewhere. Will you dare, on the other hand, to set a record for longevity? The GT20 in 15 days or more. And since all the pleasures of the island remain within pedal range, don't deprive yourself. If you like a particular village or town on the route, stay for several days and make loops around it. GPS navigation will be your basic tool. Download in advance the GPX files of the different stages on your smartphone, GPS meter, but always keep with you a road map of your route (just in case...). Your Petit Futé GT20 guide will be the other fundamental basic tool!
Getting there :
By air - www.aircorsica.com
By sea - www.corsica-ferries.fr
Helpful:
All about the GT20 - www.visit-corsica.com/La-GT-20 and www.visit-corsica.com/La-GT-20/Le-velo/L-itineraire-de-la-Grande-Traversee-GT-20
Several Corsican operators specialised in cyclo-tourism offer bike rentals with or without electric assistance, free or turnkey tours with accommodation. For example: - www.corse-active.com - www.altipiani-corse.com - www.appebike.com