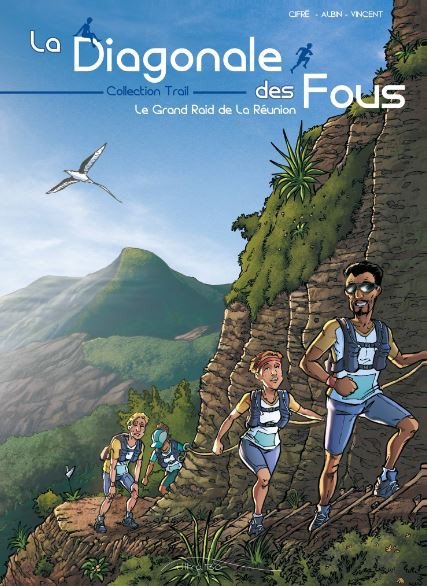 For your information, a Comic Strip will be released at the end of April 2019 on Reunion Island. It's a comic book about the Grand Raid de la Réunion race that will seduce a large audience, sportsmen and women alike. You will be able to recognize the paths of the Réuinion because this event takes the GR.
Title : The Diagonal of Madmen
ISBN: 978-2-9566580-1-6
Price: 15,95€.
Available in Fnac and bookshops
Summary of the comic book:
Émile is passionate about Trail, he participates for the first time in the Diagonale des fous, the Grand Raid de la Réunion. With his friends, he's about to travel 165 km on the island's steep trails and face 9500 metres of cumulative vertical drop. An extraordinary challenge!
Discover or relive this extreme race by immersing yourself in the heart of the event. Accompany Emile in his discoveries, his doubts and his efforts to overcome his own limitations.
An unforgettable sporting adventure in the middle of the grandiose landscapes of Reunion Island. Site:
Site:
http://www.UltraBD.fr