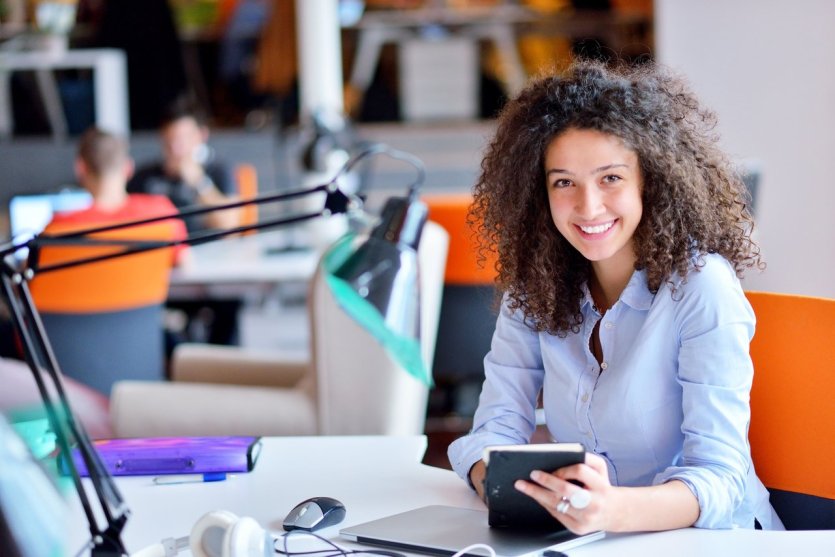 The Working Holiday Permit, also called Working Holiday Program or Working Holiday Visa in English, allows people between 18 and 35 years old to go abroad for one or two years, to immerse themselves in a different culture, to discover a new language and also to work in order to support themselves locally. More and more young French people are trying the adventure every year, in Canada, Australia or New Zealand, to give themselves a break on the other side of the world. So, why and how to organize your trip abroad with the Permis Vacances Travail, here is some useful information in order to prepare an experience that may remain in your memory for a long time. You've made up your mind? The Education First organization will help you with your project, with the possibility of making a CV in a foreign language, to get your language skills up to date and also to find accommodation.
Why take advantage of the Working Holiday Permit for one or two years?
For people between 18 and 30 years old (35 years old in Canada), the Working Holiday Permit is a great opportunity to go far away for a long enough time and discover a new culture, practice a language, see new landscapes and meet new people. The advantage is that you don't have to find work beforehand and you can therefore just worry about accommodation for the first few weeks before looking for a job once you're there. Moving to another country is an opportunity to open your mind, to learn about yourself and also, let's not forget, as part of the WHP, to acquire one or more professional experiences that will necessarily be a plus on your CV. It can also be an opportunity for some people to have a real crush on their chosen destination and why not, after the period spent there, to think about immigrating. It is therefore very easy to see that the WHP has almost only advantages. The only downside is that you have to have a certain amount of money in your bank account in order for the application to be accepted. It varies from 2,300 to 4,500 euros depending on the destination. It should be noted that it is always possible to work and save beforehand to be able to finance the project, it remains feasible
How do I go to Canada on a Working Holiday Permit?
Canada is a country that many Europeans dream about because of its different qualities. First and foremost, it is a large territory with resplendent nature, with its lakes, mountains and forests offering breathtaking panoramas. It also has very large and dynamic metropolises with a generous cultural offer. Montreal, Ottawa, Vancouver and Toronto are typical North American cities where you can easily find a small job, especially in the service sector. And for those who want to enjoy nature above all, other opportunities exist in rural areas. What is also appealing about Canada is that its people are known to be very welcoming and open-minded, adopting a more relaxed lifestyle than in Europe. During a long stay, there is always the opportunity to meet wonderful people, without judgment and in a relaxed atmosphere. The procedure to apply for a Working Holiday Permit for Canada is done online. You must be between 18 and 35 years old, be of French nationality and reside in Metropolitan France, in the DOM or Saint-Pierre-et-Miquelon, have a passport valid until the end of your stay, subscribe to health insurance, not have dependents with you, not have already participated in a WHP program in the country and have at least 2,500 Canadian dollars in your account, or about 1,650 euros. It is important to note that there are annual quotas for Canada, as it is the most coveted country for WHPs
How to go to Australia with the Working Holiday Permit?
Australia is another large territory, an island to be more precise where the climate is mild and where the inhabitants, very cosmopolitan, opt for a relaxed lifestyle focused on outdoor activities. The country offers grandiose landscapes that are home to a rich fauna including the famous kangaroos and koalas and a fascinating flora. Many people opt for a touring trip to discover the tropical forests, deserts and huge beaches paradise. The opportunity to work in the agricultural field with the pickers. It is also possible and pleasant to stop and work in the main metropolises, which are always very dynamic and developed. One thinks of Sydney, Melbourne or Brisbane and Cairns. It should also be pointed out that Australia is the ideal destination for those who love the sun and very mild temperatures, even very hot in summer. You can apply for a Working Holiday Permit on the official Australian immigration website. You must be between 18 and 30 years old, hold a French passport, subscribe to a health insurance, have no dependents, not have already completed the PVT program in the country and have 3,500 euros in your bank account. With all these conditions met, there is a good chance you will be able to leave! Note that in Australia, under certain conditions, it is possible to apply for a second PVT in order to extend the adventure for an additional 12 months
Choosing New Zealand for the Working Holiday Permit
Even if its geographical situation is very isolated, New Zealand is the country that signs the most Work Holiday Permit agreements in the world, because every year, more than 60,000 young people from all over the world come to spend time there to discover all that the territory has to offer. The country is made up of two small islands, so distance is never a hindrance to the many discoveries. Many people choose to buy a converted van and sell it at the end of their stay in order to see as many different landscapes as possible. And New Zealand has incredible landscapes with beautiful beaches, volcanoes, fjords, snow-capped mountains and large expanses of greenery. There are also Auckland, Wellington and Christchurch which are cities not to be missed and where there are a multitude of youth hostels to stop at. On the work side, it's also easy to find a waiter's job or to pick up food in rural areas. The local population is welcoming and friendly, and it is always fascinating to meet the indigenous Maori people whose culture has left a strong mark on the country and is recognised throughout the world. Application for a Working Holiday Permit is made on the New Zealand Immigration website. You must be between 18 and 30 years of age, hold a French passport valid for 15 months after first arrival in the country, have health insurance, not travel with dependents, have 2,500 euros in your account and not have already participated in a WHP program in this country