Michael - Adobe Stock
dinozzaver - Shutterstock.com
superjoseph - Adobe Stock
jovannig - Adobe Stock
Marco Saracco - Adobe Stock
Michael - Adobe Stock
Tanya - Adobe Stock
sasimoto - Adobe Stock
Nicole Kwiatkowski - Fotolia
Daniela - Fotolia
Ian Woolcock - Adobe Stock
Australia... one word and a thousand fantasies! Who hasn't dreamt of travelling to the other side of the globe to discover the treasures of this country-continent? The largest coral reef in the world, a 500 million year old rock, a spectacular coastal road, an island populated by kangaroos or even the Blue Mountains are among the treasures to be explored. But also dive into the cultural life of Melbourne or Sydney, venture into Tasmania, laze in the paradise of the Whitsunday Islands, explore Aboriginal culture... all you have to do is make a list of your desires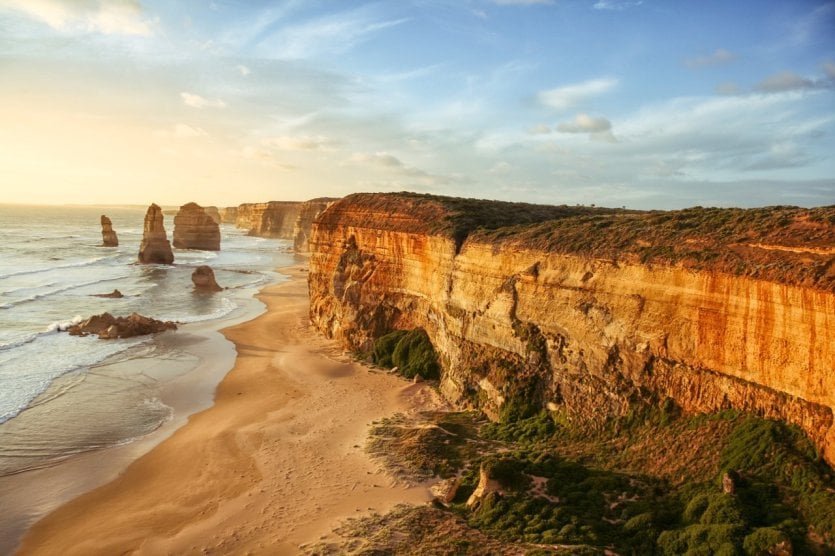 Sydney
An exceptional natural setting, emblematic sites, a relaxed atmosphere: Sydney is one of the great charms of the country! From the Opera House to the blond beaches, Harbour Bridge and many museums, the city offers all the attractions for a half-urban, half-natured stay. Alongside the City's buildings, you can discover historic alleys, beautiful gardens and fun attractions such as the Aquarium or Luna Park. Lively and cosmopolitan, Sydney combines a mix of cultures, a permanent cultural life and a delicious way of life... you will find it difficult to leave it.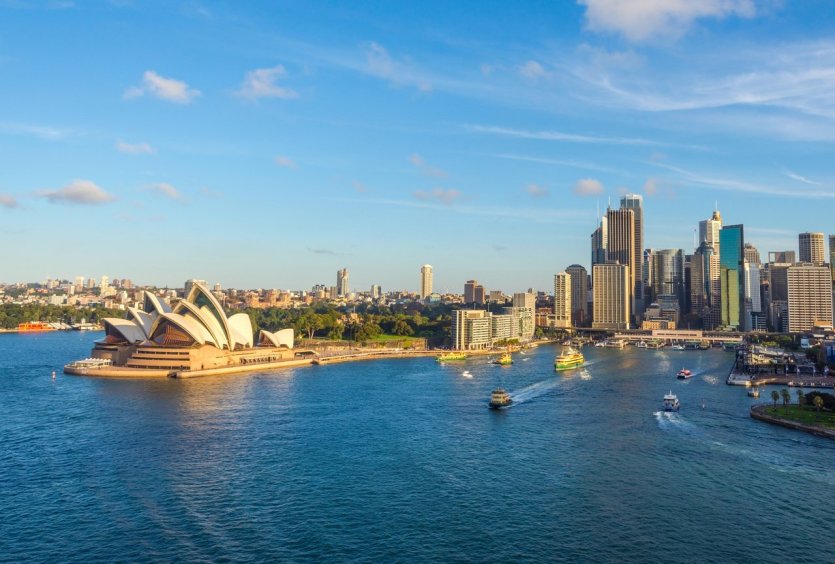 The Great Barrier Reef
The world's longest coral reef extends its 2,300 km northeast of the Australian coast. The Great Barrier Reef preserves an incredible flora and fauna, including 400 species of corals, 1,500 species of fish and 4,000 molluscs. The dives and cruises offer a spectacle of every moment with a ballet in bright colors and varied shapes. Classified as a UNESCO World Heritage Site on the World Heritage List, it is the only living organism visible from space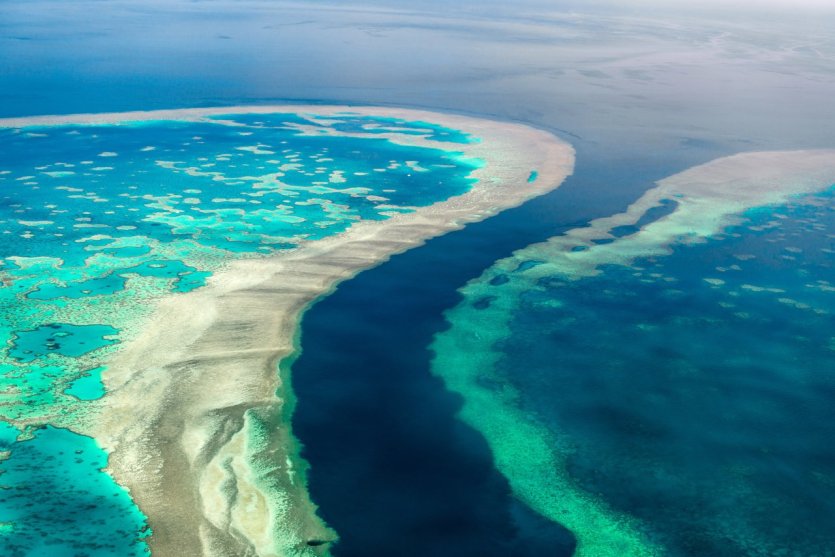 Melbourne
Melbourne, Australia's second largest city, is considered to be the country's cultural, sporting and gastronomic capital: three pleasures that are open to you! In a European atmosphere, Melbourne plays with the contrasts between its Victorian architecture, exuberant buildings, trendy districts, beaches and graffiti-covered alleys. Bobos and epicureans love to walk along it, laze on the terrace of a café, stroll around the Queen Victoria Market or daydream along the Bay of Port Philip.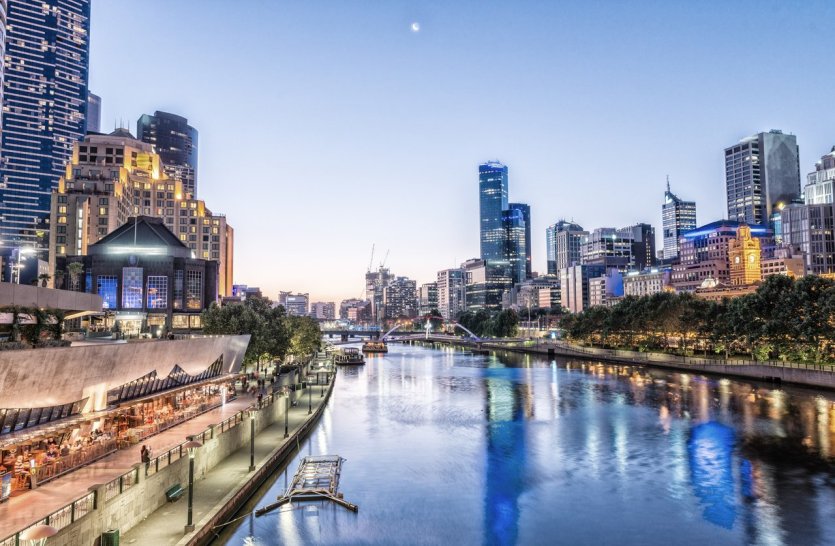 Ayers Rock
You have seen it many times in pictures to such an extent that Ayers Rock - or Uluru, in Aboriginal language - has become the iconic representation of the Australian Outback. This huge sandstone rock, 9 km in circumference and 350 metres high, is the largest inselberg in the world and is a UNESCO World Heritage Site. 500 million years old, its relief has hardly changed and still lends itself to wonder during sunrises and sunsets. Its colours then change from pink to ochre-orange then reddish-brown when the light declines: a surrealist spectacle.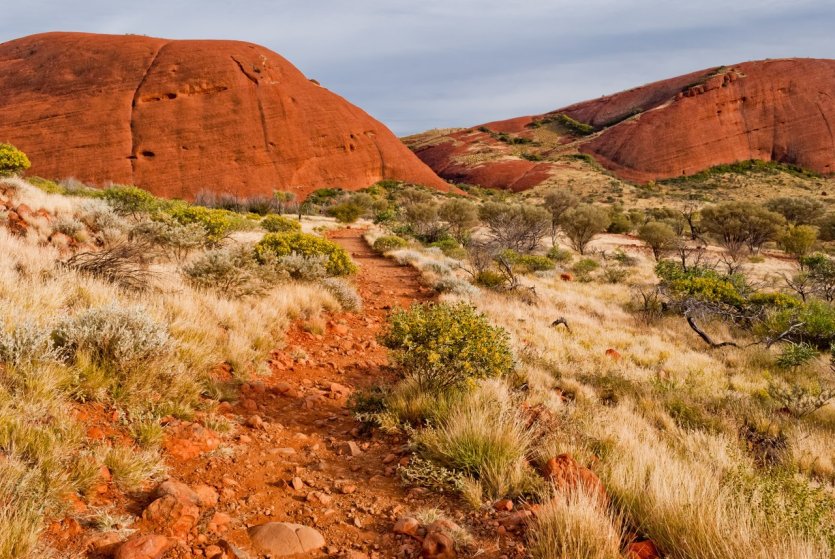 Great Ocean Road
Running for 243 km, Great Ocean Road is one of the most spectacular coastal roads in the world. A road trip is then necessary to enjoy its multiple landscapes of steep cliffs, endless horizons, huge Eucalyptus forests and strange rock formations. The best known and visited are those of the 12 Apostles, strange limestone towers that rise more than 45 metres above sea level. It was erosion that sculpted his Apostles and still shapes them: today they are only 8 since 4 of them have collapsed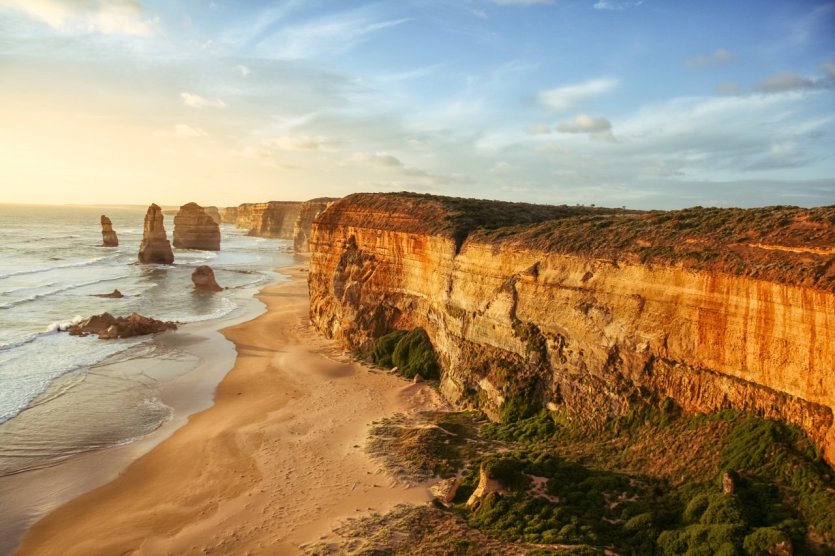 Whitsunday Islands
If heaven exists, it is in the Whitsunday Islands that you should look for it! This archipelago of 74 islands off Queensland is simply divine with its white sandy beaches, translucent waters and multicoloured fish that splash around in the Coral Sea. It is a favourite place for diving, especially in four key sites: Flinders Reef, Yongala Reef, Ribbon Reefs and Cod Reefs. Luxury tourism has grown strongly, you will find magnificent resorts in the heart of its breathtaking landscapes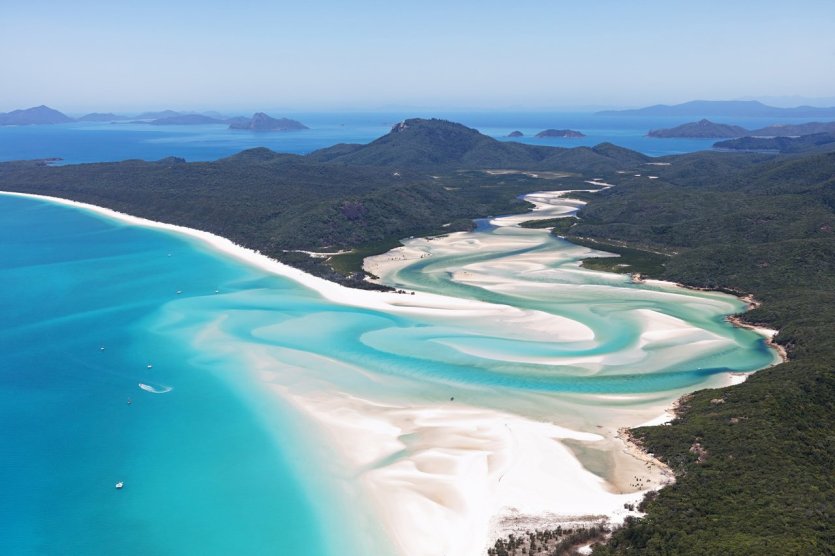 Kangaroo Island
110 km southwestof Adelaide, Kangaroo Island is Australia's third largest island and one third of its area is now classified. This is the kingdom of animals, kangaroos of course, but also koalas, sea lions, wallabies, monitors and possums. You can also see nearly 250 bird species, including black cockatoos, a rare and endangered species. All this small world is protected by various programs and then evolves in complete peace of mind before your eyes.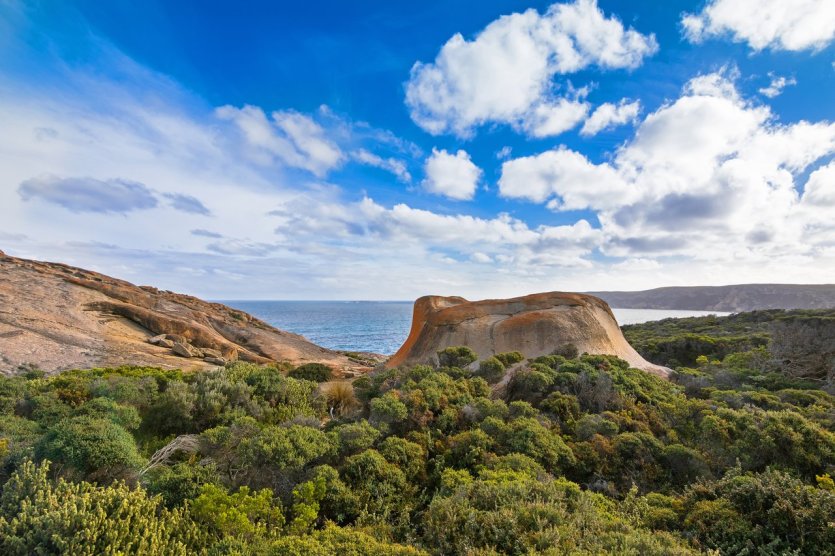 Tasmania
Isolated from the mainland by the Bass Strait, Tasmania is Australia's only island state. This small piece of land has long been a British prison colony, as evidenced by the many prisons, some of which are now classified. Nearly 40% of the island is protected as a national park, thus preserving its wild landscapes and typical fauna. Secret and intimate, Tasmania nevertheless reveals its treasures to hikers and other nature lovers.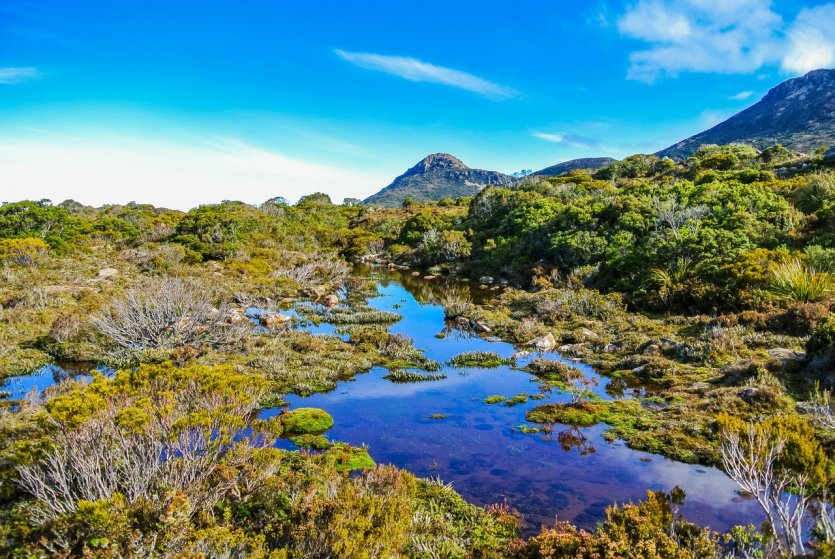 Kakadu National Park
A UNESCO World Heritage Site, Kakadu National Park is Australia's largest national park, covering an area of 20,000 km²! Jungle, mangrove, savannah, gorge and waterfall: this immensity is composed of varied landscapes, populated by a very diverse fauna. It is also home to an invaluable heritage of Aboriginal rock art, with more than 5,000 sites listed. This heritage, more than 20,000 years old, represents one of the oldest historical traces of civilization in the world.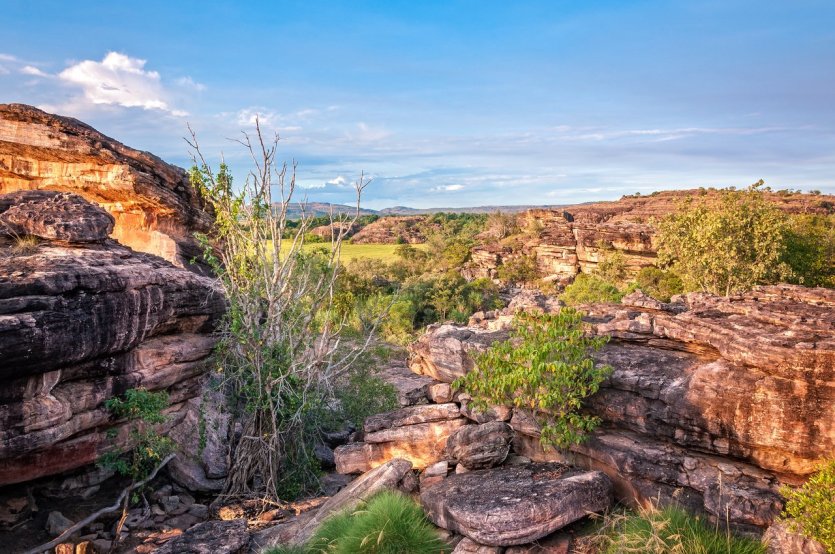 Blue Mountains
Blue mountains? Yes, for the bluish reflections due to the volatile fumes of the eucalyptus trees that cover its sides! About 100 kilometres from Sydney, this mountain range forms a mountain range that rises to an altitude of 1,111 metres. The national park, a UNESCO World Heritage Site, offers beautiful hikes and exceptional panoramas. Win Echo Point to see the Three Sisters rock formation, the beautiful Wentworth Falls or Jenolan Caves: the oldest open cave system in the world.