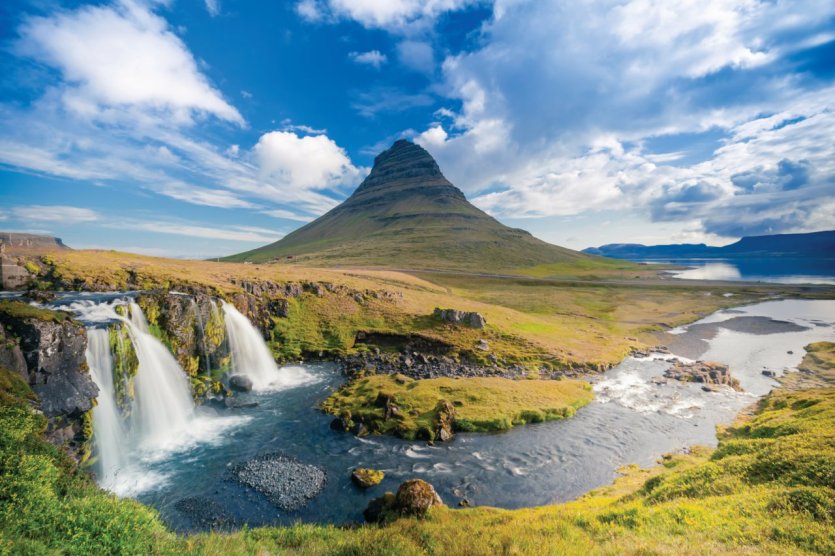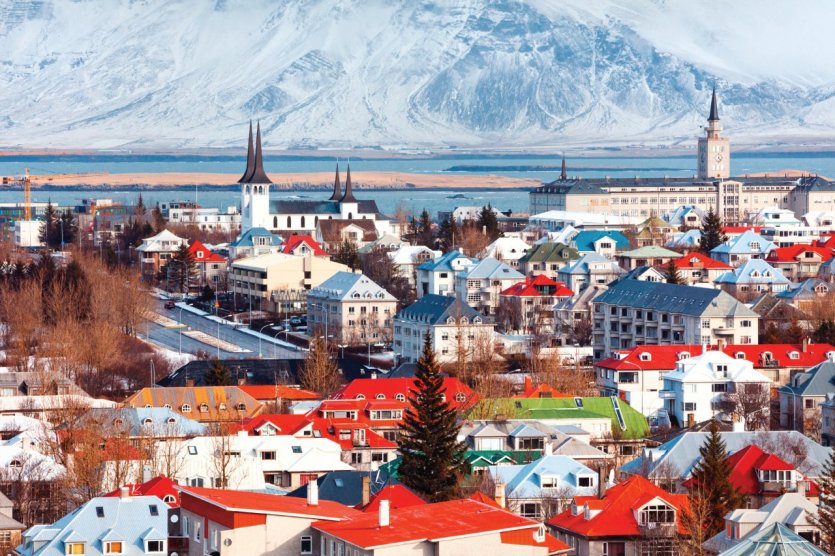 Iceland is a dream spot for hikers of all levels. In the winter, the hikes are short and day-long, while in the summer, you can go on an adventure in the interior and camp. This is the big trip in Iceland, because the country is best discovered on foot. Everywhere you look, you see sportsmen going on an expedition to conquer volcanoes and glaciers. Hikers who always have a camera at hand, because it would be a shame not to immortalize such a spectacular nature. Photos that can even be used to create an online photo album as a souvenir!
A nature to discover on foot
The desire to escape the oppressive atmosphere of a city regularly pushes city dwellers - mainly Europeans - to head for Iceland in order to ensure a total change of scenery, only three and a half hours flight from Paris. Because Iceland is absolutely unique and the change of scenery is guaranteed for all, even the most experienced globetrotters. At every turn, a surprise awaits you. And even if you turn around in circles, you will never have the impression to come back on your steps. Here, the weather changes every five minutes and the sky is full of special effects: incredible clouds, unexpected lights, rainbows that cross or overlap or the Northern Lights. In short, hiking in Iceland is an essential part of any trip. We see everywhere sportsmen going on expeditions to the assault of volcanoes and glaciers to live closer to this nature both hostile and beautiful, but it is possible to leave with the family for easy walks in the national parks. In order to protect the fauna and flora, the emergence of these parks took place in Iceland. Each of these areas has its own particularities that make the visits never the same. On these places, it is essential to respect nature and the animals that live there
Discovering national parks and volcanoes
The national parks strive to keep their authenticity and to preserve nature and its species which, without them, would sooner or later disappear. The Vatnajökull National Park is the latest of the Icelandic natural parks and by far the largest, as it covers about 11% of the island. It covers in particular in the south the area of the Vatnajökull glacier (the largest expanse of ice in Europe), the Grendill mountain, the Svínafell and Skaftafell glaciers which remain one of the main attractions of the park. Much visited in summer, its main asset is to be able to approach very close to the ice tongues of Vatnajökull for memorable walks
Þingvellir National Park is located 50 km east of Reykjavík and is a must-see for tourists. A spectacular site, one of the most extraordinary of the country, registered on the list of the world heritage of UNESCO. Covering a vast area, it is criss-crossed by faults and a graben, clear evidence of the continental drift, the clear separation between the North American plate and the Eurasian plate appearing in the open. From the top of Almannagjá, "the gorge of the ancients", a magnificent waterfall, Öxarárfoss, cascades down. The chapel at Þingvellir is an intimate, rich and warm setting. The pastor who officiates there is none other than the park's guardian, responsible for protecting the rare pearls that are housed there. To the south of this area lies Iceland's largest lake, Þingvallavatn, another must-see spot for hikers venturing onto the island. Finally, Snæfellsjökull National Park is an exceptional protected nature reserve. The area encompasses unique landscapes, endemic plants, fascinating animal life and preserved historical relics. From every vantage point, the park looks constantly different, dominated by the towering glacier that inspired Jules Verne's Journey to the Center of the Earth. Snaefellsjökull is said to be the most beautiful glacier in Iceland; on a clear day, its peak (which reaches 1,446 metres) can be seen from Reykjavík. This park is also a clear demonstration of the active volcanism that is taking over Iceland. Just like the Fagradalsfjall volcano, which woke up on March 21 after 800 years of sleep. Since then, its activity has not stopped and it is in permanent eruption. To observe this grandiose lava spectacle, where the molten rock can sometimes spout out like a geyser (also visible from Reykjavík), head for the Reykjanes peninsula, between Vogar and Grindavik. Extraordinary photos guaranteed!
In short, everywhere Iceland is really a destination dreamed for the expert hikers as beginners, for the sportsmen as for the families.
Tips for optimal photography conditions
Icelandic landscapes are magical to capture. But you have to deal with extreme weather conditions. All these conditions require preparation to take great pictures. Here are some tips:
First of all, make sure you have the necessary photo equipment: besides your camera of course, don't forget your travel tripod, since you will probably be hiking! Then, make sure your lens is up to the task: for example, a wide-angle lens with a large aperture, especially for photographing waterfalls and the northern lights! This lens should stay on your camera 90% of the time. If it's a prime lens, it's best to get a 23mm or 35mm (35mm or 50mm on a full-frame, respectively). Otherwise, a telephoto lens can be useful for zooming in on wildlife. Finally, don't forget to bring extra batteries - batteries run down faster in cold weather - and a spare memory card.
Of course, you'll want to make sure your camera equipment can withstand Iceland's weather. Opt for a waterproof camera for when you go swimming in the Blue Lagoon..
Finally, to photograph the Northern Lights, first set up your camera on a tripod. Put your camera on a tripod. Set your camera to manual mode, set the focus to infinity, press the button and wait! If it's windy, forget it. The wind is so strong in Iceland that you may not be able to take a picture of the Northern Lights that isn't blurry. Try taking the photo from inside your accommodation or car if you need real protection from the wind.
With such spectacular scenery, all lucky visitors pack a camera. Unless they are content with their latest generation smartphone... In any case, having beautiful pictures on your return will allow you to immerse yourself in your trip during a long winter Sunday. And even to create your own travel photo album... With the Icelandic nature, no doubt that it could even appear in the beautiful book section of a good local bookshop! A souvenir for the whole family, much more interesting to keep and review than a few unsorted photos lost on your cloud. And it's also a way to treat yourself by choosing the paper, the format, the cover, etc. A unique object!
Smart info
Useful. To create your own online photo album