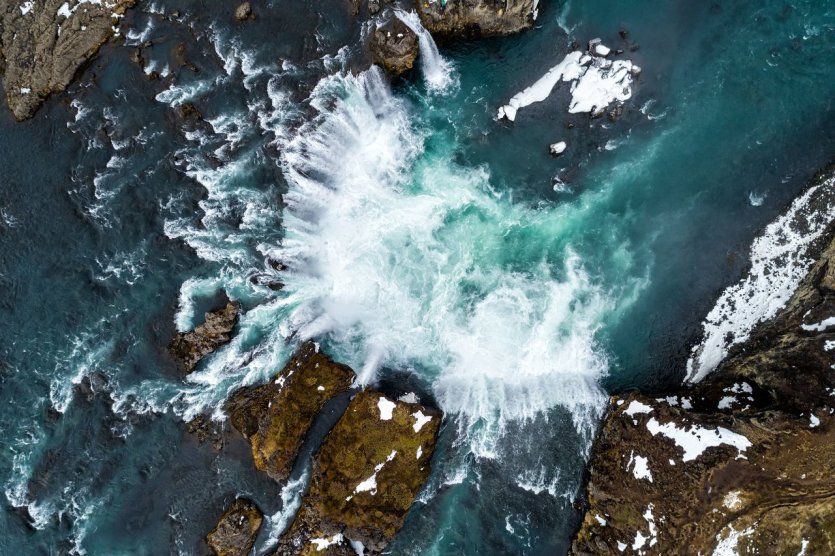 For several years now, Iceland has seen the number of tourists who have come to discover its lands soar. And for good reason, this Northern European island is full of breathtakingly beautiful landscapes and colourful little towns full of charm. For lovers of photos and videos, the UAV has become an essential camera to immortalize the landscapes from the heights. The user remains on the ground and controls the camera. To all those who wish to have fun and bring back from a stay in Iceland incredible photos and videos that amaze their loved ones and leave incredible memories to be viewed again and again, it is time to make drone activity a must for travelers! In accordance with the regulations in force of course
Getting the right aircraft and respecting the rules in the field
It is not only professionals who can use UAVs for reporting, but also private individuals can use them to photograph and film some of the most beautiful landscapes in the world, including Iceland.
Once you have chosen a camera-controlled UAV for recreational use, it is essential to find out about the conditions under which you will be travelling with the camera. Conditions that can vary from one company to another. There is no point in waiting until the last moment and risking having the aircraft confiscated on the day of boarding. It is always advisable to contact the airline concerned beforehand, which will then be able to give all the information relating to the transport of UAVs in its aircraft.
Before flying to Iceland, you should also be aware of the legislation in force concerning the use of UAVs on its territory. In Europe, a new regulation has been drawn up in order to standardise the legislation on the piloting of UAVs by both the general public and professionals throughout the EU. This regulation came into force on1 January 2021. It stipulates in particular that all aircraft must be registered on the DGAC Alpha Tango platform and for the "open" category, that of using a UAV for leisure purposes, it is necessary to be at least 16 years old to fly a UAV, not to fly over people, to respect visual flight rules, outside built-up areas, natural parks or controlled areas. The drone must also weigh less than 25 kg. Before using a drone to film Iceland's landscapes for personal use, it is of course imperative to have read all the rules, so as not to break the law and risk punishment
The most beautiful spots to be photographed with a drone in Iceland
Lost in the Atlantic Ocean, not far from the Arctic Ocean, Iceland is a country full of wonders and landscapes, each one more fascinating than the other. It is therefore a territory of choice for all those who wish to photograph or film with a drone. Waterfalls, hot springs, fjords, icebergs, geysers, Iceland is a mosaic of colors that we necessarily want to immortalize and look at infinity.
A first spot where to fly a drone is the glacial lagoon of Jökulsárlón. It's simple, the blocks of ice that break away from the glacier and run aground on the black sand offer a breathtaking spectacle seen from the ground, as from above! On sunny days, the rays shimmering on the ice literally give the feeling of being in the middle of precious stones, hence its nickname of Diamond Beach.
Those who love contact with water will be delighted in Iceland. It is present in all its forms and a multitude of landscapes are a credit to it. How not to be amazed by flying a drone to take some pictures or a large video above the geysers of Geysir. This is where we are lucky enough to be able to immortalize the Strokkur geyser, which gushes out of the ground every 5 to 8 minutes and reaches a height of up to 20 metres. Here, too, the contrasts between soil, vegetation and water are simply sublime. In the northeast of the country, the Dettifoss Falls are another majestic site for a drone flight. Europe's most powerful waterfall impresses with its height, width and flow of around 500 m³. The desert scenery around it and the basaltic organs give the place a unique and almost otherworldly character.
Finally, aren't the western fjords, between the sea and its bluish reflections, the grounds with their sometimes yellow and sometimes green vegetation and the snowy tops caressed by the clouds, another spectacle to be filmed from one end to the other with a drone? You can say what you want, but Iceland seems to be a country tailor-made to gain height and capture by image some of the most beautiful landscapes in the world