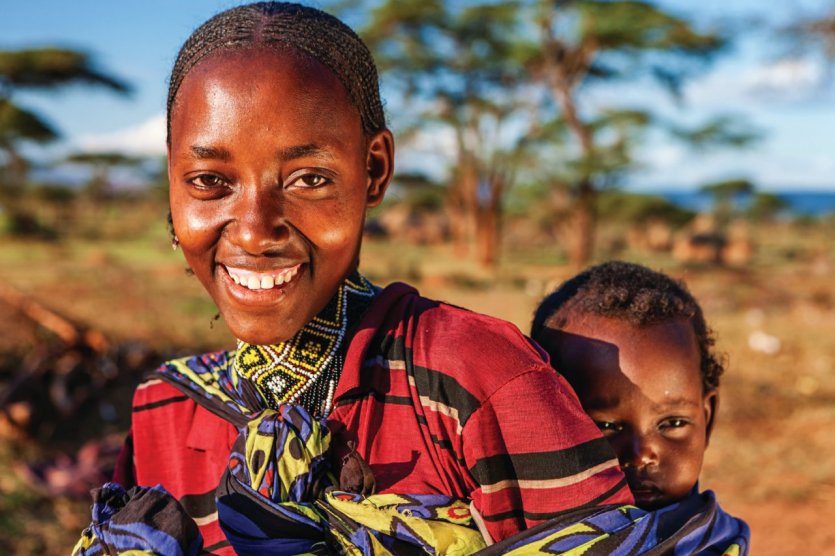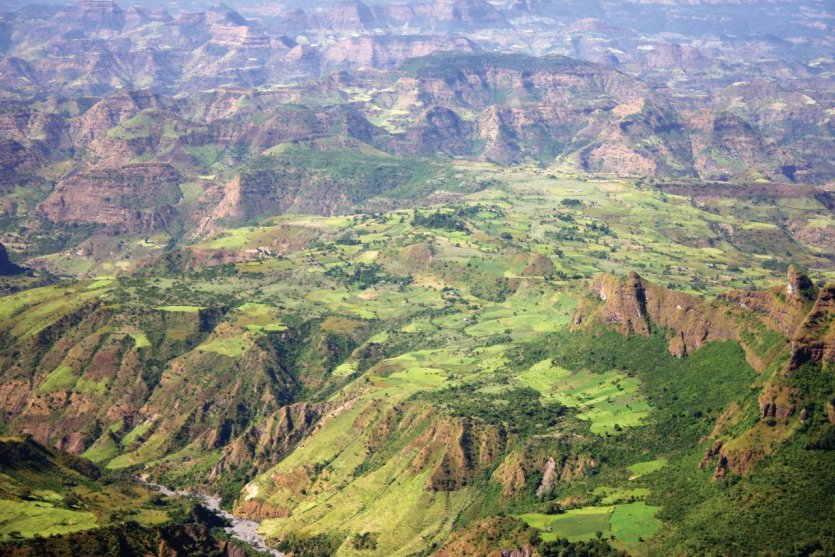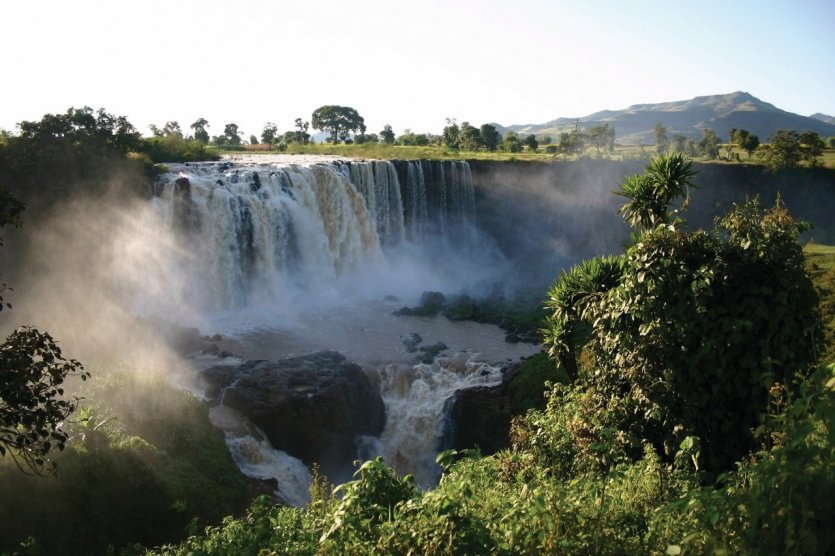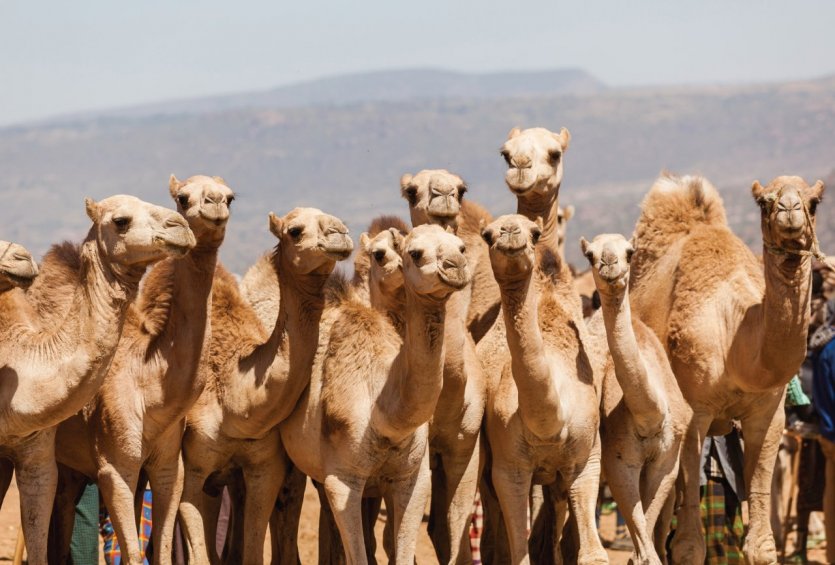 One is overcome by a special feeling when approaching the lands of Ethiopia, fascination. Many travellers have testified to the singular, specific and complex dimension of this part of the Horn of Africa, and the strong emotions brought back from this trip. A territory of strong geographical, climatic and cultural contrasts, a veritable conservatory of history and an incredible diversity of populations, Ethiopia bases its identity on myths and legends still deeply rooted in the collective unconscious, which make it a country without equivalent on the continent
80 distinct languages and cultures, more than 200 dialects, 6 climatic regimes covering desert or savannah areas, high plateau and mountain reliefs with their own fauna and flora, a society marked by the influences of the two great religions, Orthodox and Muslim, and by the survival of ancestral animist rites, are just some of the elements that give an idea of the extreme diversity of this mythical country, the favourite land of ethnologists, which has never ceased to fascinate throughout the ages.
Considered as the cradle of humanity since Lucy's discovery in the Omo Valley, contemporary Ethiopia is thus home to more than eighty distinct peoples, each with their own language and culture. From the Muslims of the West, Afars and Somalis, to the orthodox inhabitants of the highlands, Tigrayans and Amharas, and up to the ancestral tribes on the borders of Kenya and South Sudan (Hamers, Karo, Mursi, Surma, Dassantch...), this ethnic palette is one of the richest in the world. And in this incredible diversity, the country has been able to develop a national culture and forge close ties between its peoples
A unique geographical and historical heritage
Ethiopia's wealth also lies in the diversity of its geographical and historical heritage: monolithic churches of Lalibela and Tigray - grandiose settings for colourful religious festivals -, breathtaking landscapes of the Simien and Bale massifs culminating at nearly 4,600 m, medieval castles of Gondar, desert and lunar regions of Danakil (which includes the incredible geological depression of Dallol and the active volcano Erta Alé). This diversity never ceases to amaze and delight the visitor, who must learn to understand, beyond regional disparities, their common identity. For Ethiopia's multimillennial history is rich in diversity. Never colonized and for centuries sheltered from the great outside influences, Ethiopia boasts a culture unique and atypical in Africa. This identity is affirmed in fields as diverse as architecture, music, gastronomy and religious practice. Nowhere else on the continent will you find such a cultural mosaic.
In terms of nature, we are very far from the clichés of a desolate land, Ethiopia surprises by the immensity of its fertile expanses. If vast territories are covered with nature "tamed" by man for the benefit of a still rudimentary agriculture, virgin spaces - some still unexplored - abound with an extremely rich wild life and flora. Endemism is the characteristic of this biodiversity; thus 26 species of mammals, 18 of birds and as many others among amphibians, insects or reptiles are found only in Ethiopia. Concerning the flora, far from being totally listed, endemism also represents a very high percentage covering several hundred species.
An authentic land of myths and legends
Ethiopia has only really opened up to tourism in the last ten years or so, and although its strong potential is beginning to be exploited, we are still far from mass tourism and the cultural changes it too often implies. The weakness of the tourist infrastructure means that the visitor is totally immersed in the heart of the life of the local people, and therefore a truly authentic contact, a source of surprise and wonder. So there are as many forms of tourism in Ethiopia as one can imagine, and lovers of thrills and a total change of scenery will not be disappointed. Travelling the Simien massifs on foot or on donkey back, running the Afar desert in the footsteps of nomad caravanners or rafting down the Omo river to meet the animist tribes, in the middle of a teeming wildlife, will leave you with unforgettable memories.
In fact, Ethiopiais a country that one never fully understands and seems to move away as one thinks one is getting closer. Based on myths and legends, popular history is written in parallel with official history, with which it is often confused. Although largely Christianized and Islamized, the Ethiopian population has developed a kind of syncretism mixing beliefs with spirits, purification rites and traditional medicine that are close to animist rituals.
While one can sometimes feel frustrated by such inaccuracies, even the most rational minds will let themselves be bewitched by these founding myths that have stood the test of time and that no Ethiopian would accept to be challenged.
Another Africa"
Finally, Ethiopia seems to occupy a special place on the African chessboard and never ceases to surprise and confuse even the connoisseurs of Africa. While Addis Ababa, the seat of the African Union, does not hesitate to claim to be the diplomatic capital of the continent, the notion of Africanness as belonging to this continental entity is rather mixed.
Egocentric, for a long time reluctant to external influences, Ethiopia is jealous of its particularities and its destiny from which it derives a certain feeling of superiority. Within the territory itself, a sort of unofficial caste structure seems to have emerged between the orthodox inhabitants of the high plateaux (Amharas and Tigrayans), who have been custodians of history and power for centuries, the Oromo majority, a fringe of which considers itself discredited, is fighting against the central power, and the ethnic groups with tribal structures living on the borders of the country according to their own ancestral traditions. These ethnic groups, which bring together the "black" Ethiopians - as their compatriots condescendingly call them - seem totally alien to Ethiopian orthodox mysticism, perpetuating the social structures and ancestral beliefs of an Africa of unfathomable mysteries.
In short, one may wonder why this country, with its exceptional historical, natural and cultural heritage, is still so little known today! The media focus on the great famines of the 1980s has, for many, reduced the country's image to a desolate wasteland, even though more than half of Ethiopia's territory is covered by fertile highlands. It's time to get rid of these simplistic clichés and set off to explore these lands conducive to travel and encounters, these lands of ancestral history, plural peoples and grandiose landscapes.
Smart info
When? Due to its geographical location and topography, Ethiopia enjoys a very favourable climate for much of the year. From September to March, the sun is shining almost daily and the temperature is constantly mild, between 20 and 25 °C on the high plateaux. A short rainy season occurs between early March and April in the south, while heavy rainfall is common from mid-June to September in the north. Lovers of "African warmth" will find their happiness in the lowlands in the east and south of the country, while the more sporty can indulge in the joys of trekking in the coolness of the high mountains culminating at over 4,000 m altitude.
Getting there. Count about 7 hours of flight between Paris and Addis Ababa.
Find your flight at the best price - Compare
Rent your car at the best price - Compare
Useful. In order to best prepare for his trip.
ETHIOPIC TOURISM OFFICE - More information on the site
Book your accommodation at the best conditions - Compare
Find a cultural or sporting activity - Find
Organize a group trip - Request a quote
Get for a tailor-made trip with a local agency - Get a free quote