10 destinations to go with a baby
Reconciling the arrival of a newborn baby in the family with the desire to travel is not always easy. Indeed, we are often led to ask ourselves a multitude of questions about the course of the trip: will the time difference disrupt baby's rhythm? Will it be easy to get around? Will we be able to find all the necessary equipment? In reality, travelling with a baby is perfectly possible, not only in Europe but also in the rest of the world! Of course, it requires a bit of organisation, but some destinations seem to have been designed to welcome families. Here are 10 destinations where you can take your baby for a parent-child trip that promises to be unforgettable!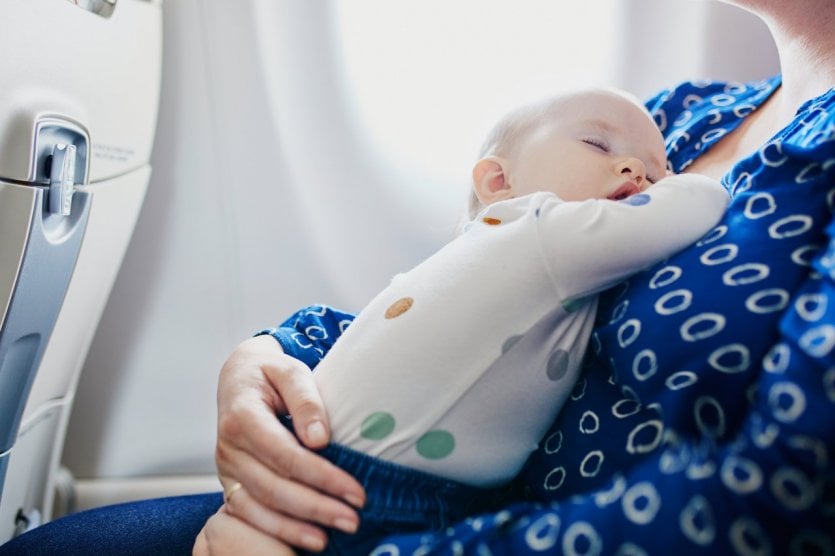 1- Porto, Portugal
The Portuguese city of Porto is an ideal destination for a first trip with baby. First of all, the city is only a 2-hour flight from Paris, which reduces the stress of endless crying on the plane. In addition, the Portuguese are very welcoming with children. It's true that the city is quite uneven, but equipped with a good stroller and a baby carrier, it's easy. And what a pleasure it is to stroll through the districts of Porto with your family, to contemplate the narrow streets with their colourful facades and to stop and see the beautiful churches. Another possible activity: a 1 hour boat trip on the Douro, but be careful, baby might fall asleep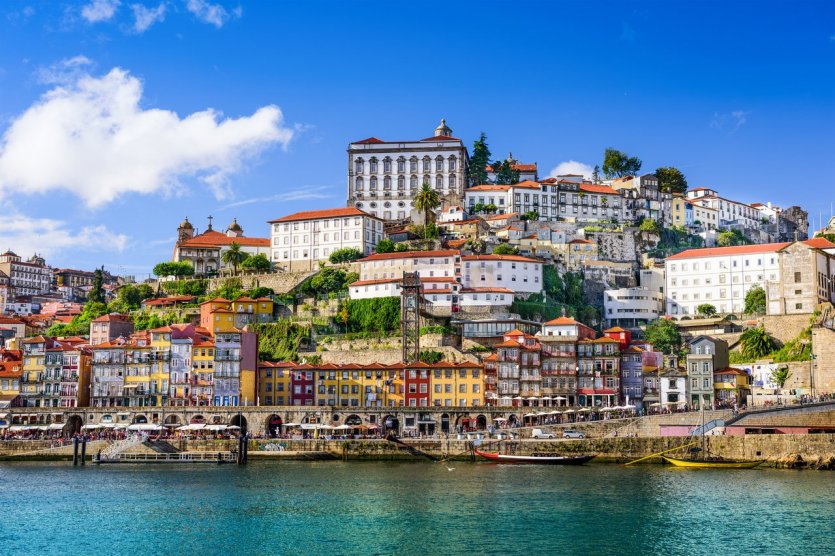 2- Menorca in the Balearic Islands, Spain
For all those who want to enjoy the sun and the Mediterranean with their baby, we recommend Menorca, the quietest of the Balearic Islands. After settling into a perfectly equipped hotel, preferably in an urban area to have the shops nearby, the discovery of the island's riches with the little one begins. Several beaches are easily accessible and have shallow waters. We think of La Vall or Son Saura. It is good to be with your baby and enjoy the azure blue water. In summer, be sure to bring plenty of water and a parasol! For a change of scenery, you can go to the Lloc de Menorca zoo. On another day, a half-day boat trip is a good option to enjoy the outdoors and the sea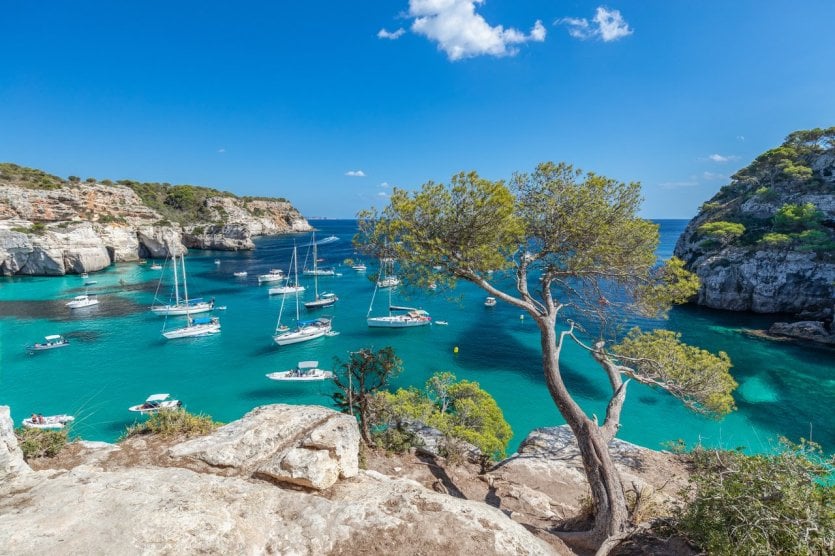 3- Boston, USA
A trip to a big American city with baby? Well, why not! You have to choose your destination carefully and Boston seems to be the ideal metropolis to pack your bags with a child. You can stroll through museums such as the Museum of Science and the Children's Museum, but also visit the New England Aquarium to admire dozens of species of underwater animals. Boston also has several parks and playgrounds that are perfectly suited to families. A moment at the Boston Common, the oldest public garden, is a must for a picnic and a swan boat ride.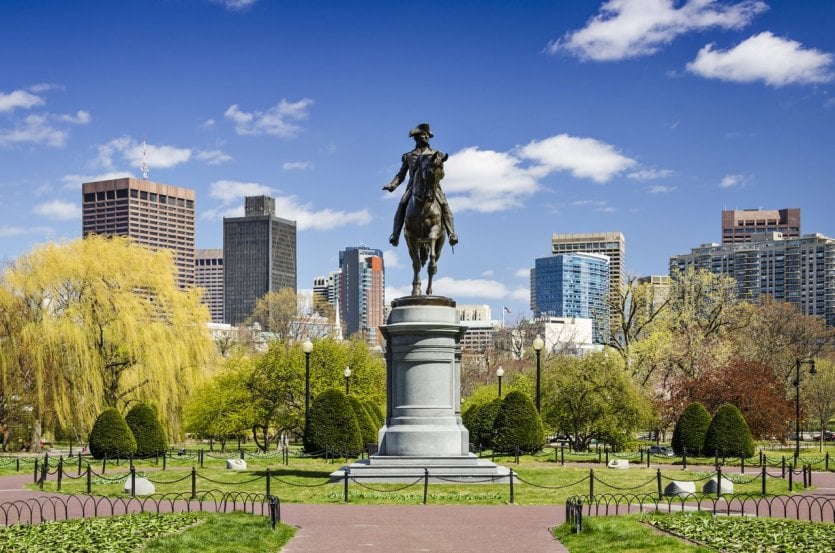 4- Florence, Italy
Living the Dolce Vita with a baby is quite possible. Italians love babies and families are always very welcome in Florence's museums. The Uffizi Gallery, the Bargello National Museum and the Pitti Palace are all within easy reach. A golden opportunity for the latter to go for a walk with the stroller in the beautiful Boboli gardens, with fountains and sculptures. On a sunny day, walking through the streets and alleys of Florence with a small child means enjoying an open-air museum, then taking the time to stop for a gelato. And for those thinking of renting a car, a stay in Florence with baby is a great opportunity to explore Tuscany, its beautiful countryside and vineyards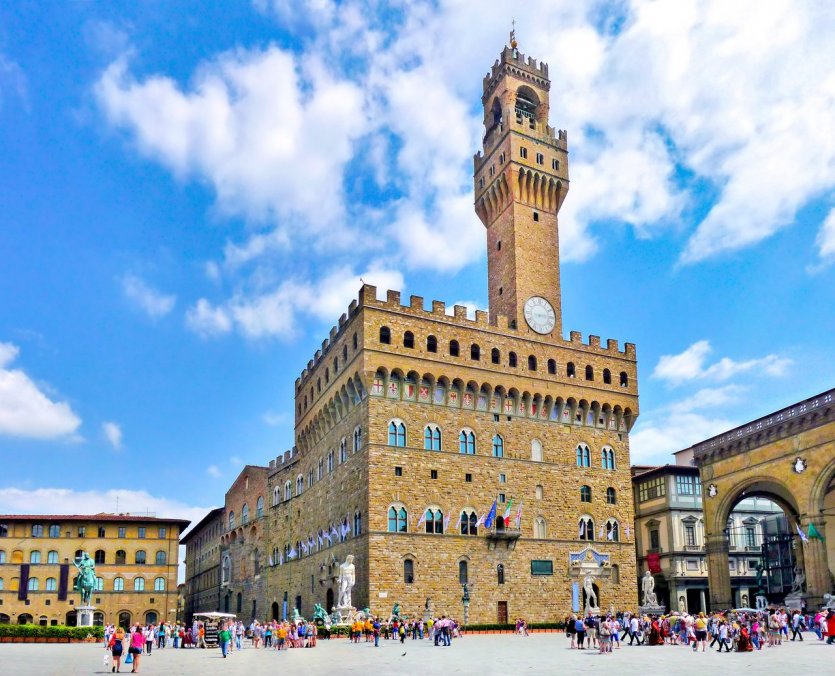 5- Crete, Greece
With its pleasant climate for a large part of the year, Crete is another destination to choose in Europe for a trip with baby. One piece of advice: rent a car to travel around the island, and don't forget the car seat! For example, it is possible to put your bags in an apartment in Rethymnon, before going to explore the old town. While your baby takes a nap on the way, you can take another day to visit architectural wonders such as the monastery of Arcade or the one of Moni Toplou. We also take the time to do some shopping in Chania. And for the beach with the toddler, the one of Elafonissi and its lagoon will delight the eyes of the whole family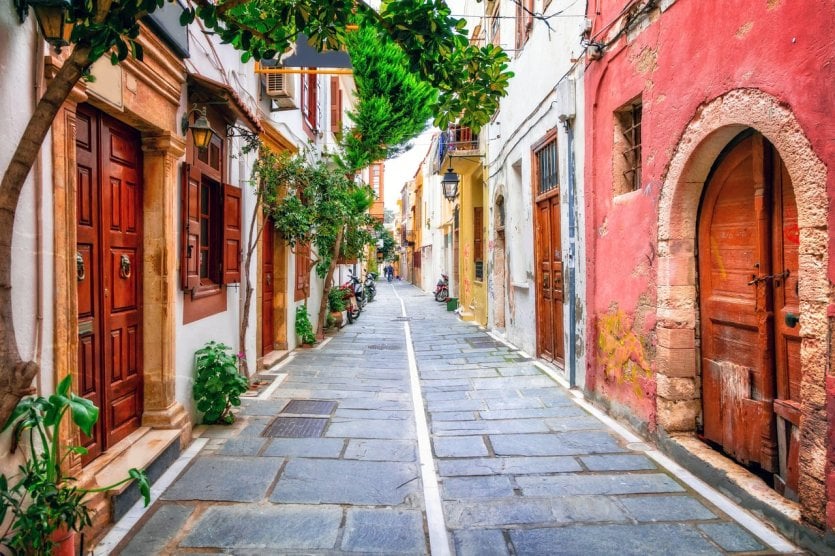 6- Guadeloupe, French West Indies
You will have to fly several hours to reach it, but Guadeloupe is really a destination to do with baby. It is easy to find accommodation with an outdoor area to enjoy meals in the garden. And then there are all these beautiful beaches where you want to stay for hours, well protected from the sun. La Caravelle and Petit-Havre beaches are perfect for swimming and sitting in the shade of a palm tree. There are also a number of trails that can be walked with a baby. Hiking is also possible, at the Maison de la Forêt or at the Pointe des Châteaux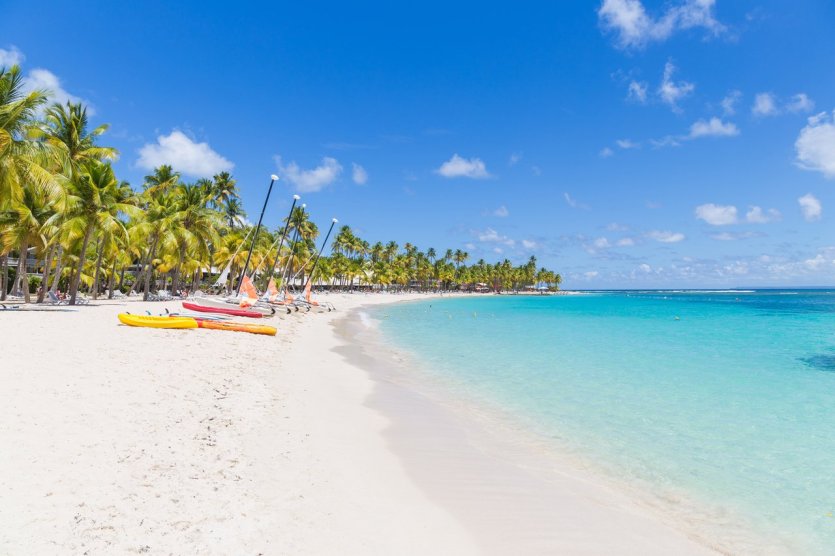 7- Toronto, Canada
Among the countries where it is pleasant to travel with baby, there is Canada. Everything is practical, there are playgrounds at every corner, educational farms, bike paths for nice bike rides and changing tables in public places. On sunny days, don't hesitate to take a ferry and go to the Toronto Islands, where a multitude of activities are possible. Cycling, pedal boating, picnicking, lounging on the beach, the areas are very pleasant. For those who have the courage, a trip to Toronto is also an opportunity to go to Niagara Falls for unforgettable photos with your baby.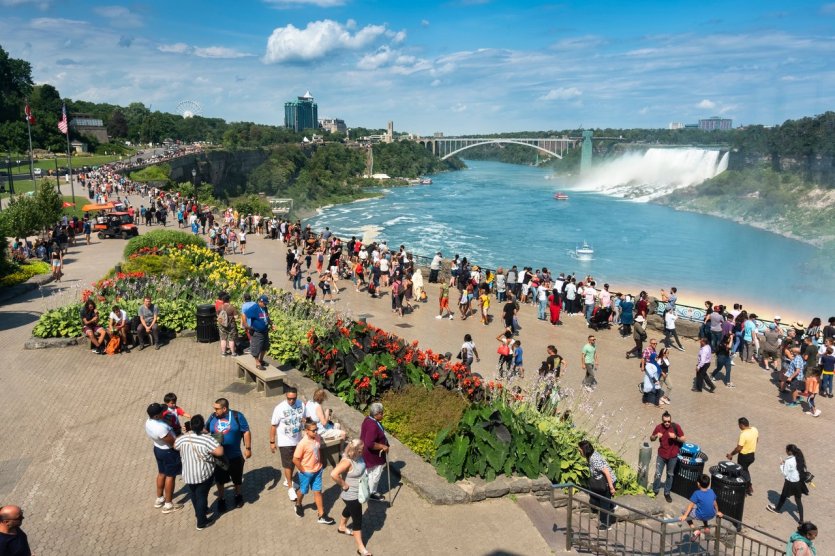 8- Puerto de la Cruz in the Canaries, Spain
For lovers of pleasant temperatures, a holiday in the Canary Islands with baby is highly recommended. If you settle in Puerto de la Cruz, you are sure to find supermarkets with quality diapers and baby food. A tip: rent a car locally, to make it easier to get around and visit. With a baby carrier, it is quite possible to go hiking, but you should prefer short walks. Admiring the Teide is an unforgettable moment. Otherwise, there are also charming villages in Tenerife accessible with a stroller, such as La Orotava and Garachico. Another alternative is to go and see the dolphins, from Los Gigantes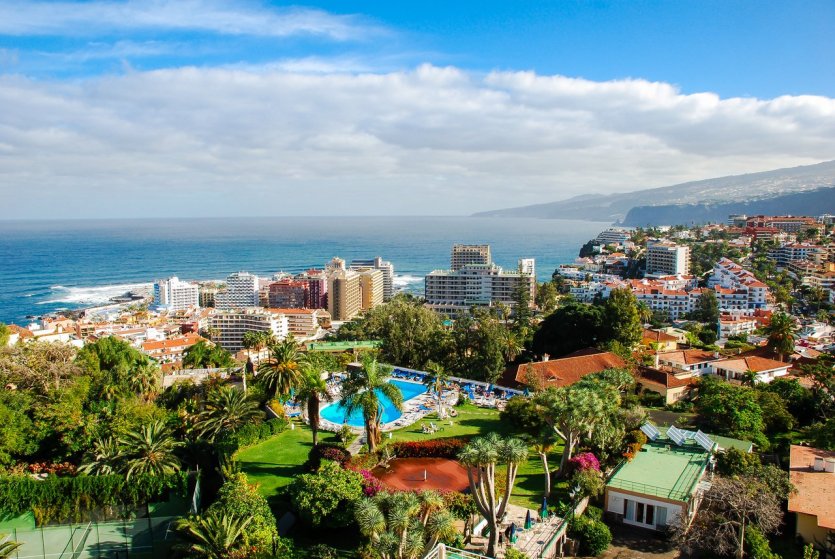 9- Marrakech, Morocco
A trip to Morocco with a baby is a very good choice. But be careful not to leave in the middle of summer when temperatures soar. The ideal is to settle down with the family in a riad. They are comfortable and there is the possibility of benefiting from on-site treatments to relax. It is then easier to organize with the spouse to keep the baby. The walks with the stroller in the city are very pleasant. You should go and see the animals on the Jemaa el Fna square, and then walk through the medina. Carriage rides are another must. And to enjoy a relaxing day in the middle of nature, there is nothing like spending a few hours on the banks of the Lalla Takerkoust lake, with its bluish reflections and its breathtaking view of the Atlas mountains.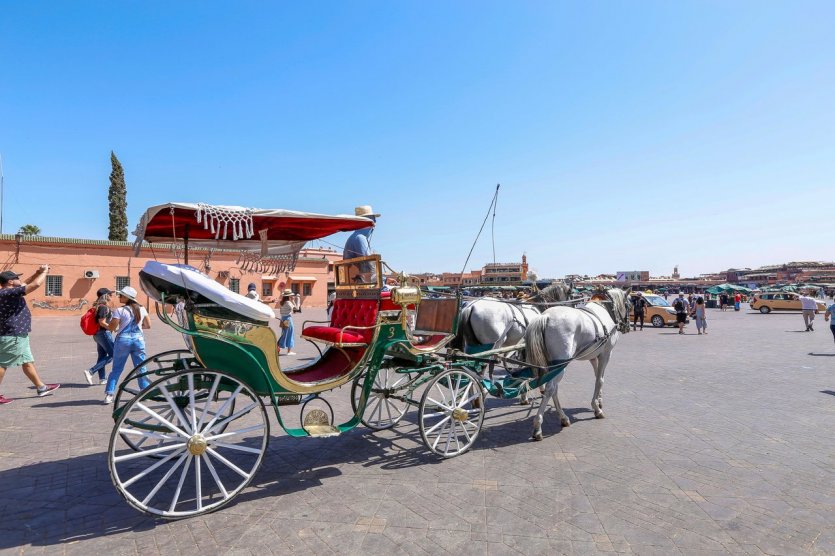 10- Cape Town, South Africa
Cape Town is one of those kid-friendly cities where it's good to travel with the family. A good idea might be to leave in the middle of winter, when baby is catching a cold in France, to take advantage of the summer and its pleasant temperatures in South Africa. In the city, it is very easy to walk around with a stroller, especially to take nice family pictures in the colorful Bo Kaap district. At another time, you should go to Boulders Beach, for the pleasure of being only a few centimetres away from the penguins. Something to make baby smile many times! For the beach and the pleasure of having your feet in the sand, Llandudno is a beautiful family beach, and the sunset on the waves is simply sumptuous