Top 10 of the most beautiful scuba dives in Europe
It is not necessarily necessary to go to Polynesia or the Maldives to find the most beautiful diving spots in the world. Europe also has very high quality diving spots with a remarkable diversity, whether in Corsica, Croatia or Malta. Because the discovery of a country also involves the exploration of its seabed, Petit Futé has concocted a selection of the best European dive sites for you to make your most beautiful expeditions to conquer the marine fauna and flora! Enough to give you ideas for your future holidays.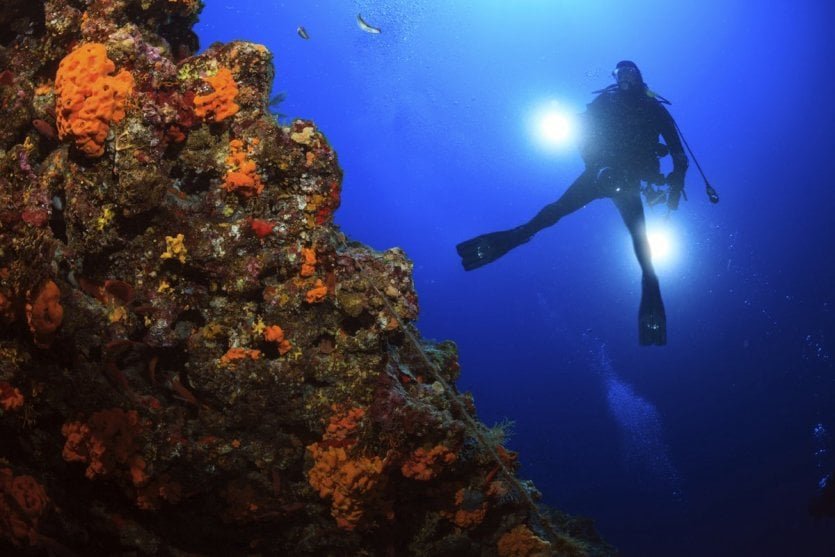 Corsica : Scandola Nature Reserve
From the Capu Rossu peninsula to the northern limit of the Galeria municipality, this nature reserve, classified as a UNESCO World Heritage Site, benefits from astonishing and very varied relief, exceptional biodiversity and above all remarkable visibility (even at 40 metres). A magical place, almost free of any pollution. Even if it is not allowed to dive within the nature reserve, it is still possible to get closer to its borders, and thus to marvel at the fish such as the toothed whale, the corb and among the flora, the gorgonian sea fan, well attached to the rocky walls. Best explored between June and September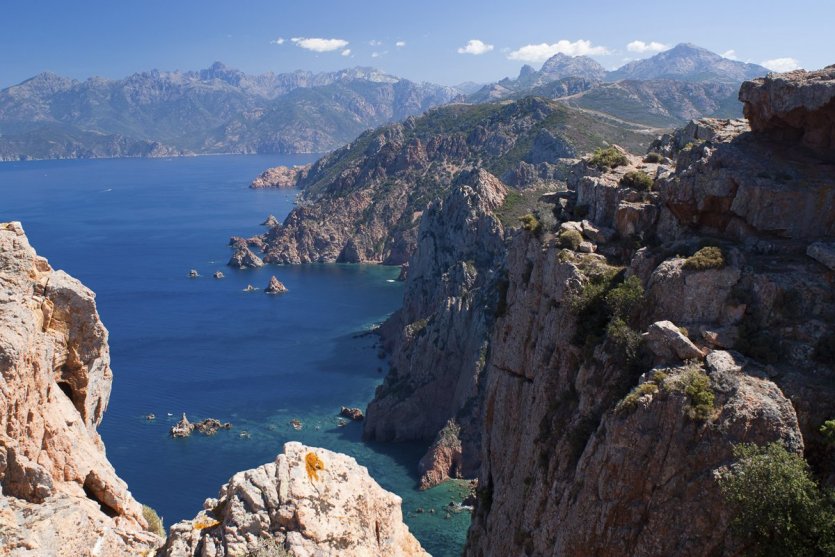 Malta and Gozo
The clarity of the water, the ideal temperature, as well as the rich underwater heritage and stunning scenery have forged the reputation of the archipelago of Malta and Gozo, considered one of the best diving destinations in the Mediterranean. Beautiful dives, accessible to all levels, under titanic arches, along steep drop-offs or cathedral-sized caves. It is also in Malta that you can dive in the heart of wrecks that awaken all the curiosities. Malta and Gozo's great interest in diving is that you can enjoy it all year round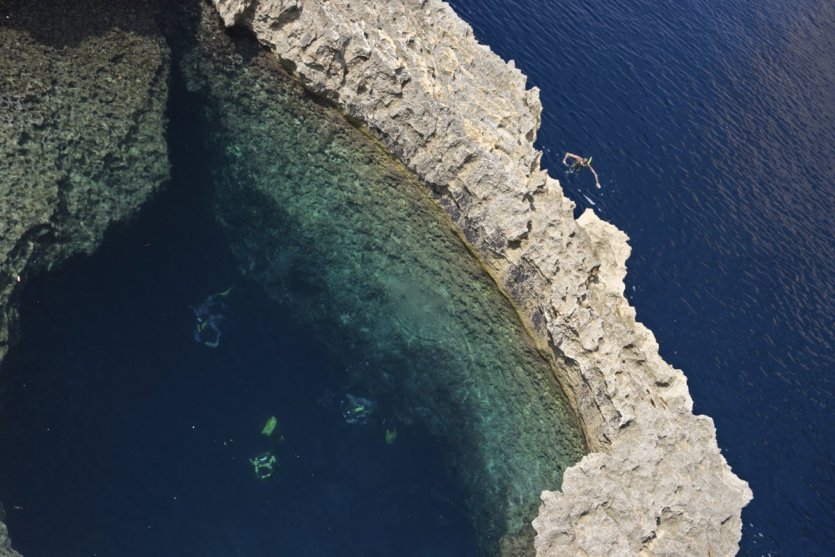 Italy: Elba Island
Elba will amaze you with the great variety of fish, microorganisms, algae, corals, and the transparency of its waters. Diving centres are located all over the country and will guide you to the wreck of the Elviscot (former cargo ship), the Junker 52 (Second World War aircraft), or to the protected natural area of Scoglietto. The Scoglietto nature reserve has a wall that plunges down to a depth of 25 m and offers many surprises for divers. Rockfalls, caves, dry land, Elba is a true marine paradise with a variety of life forms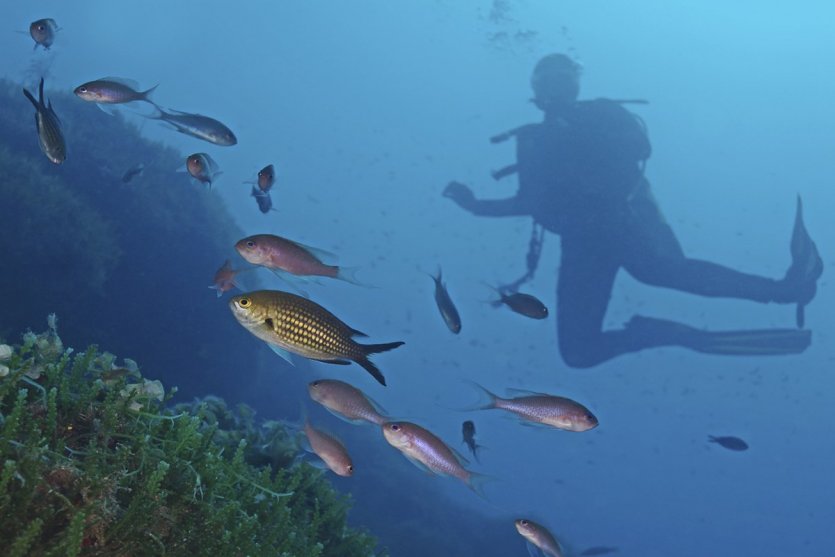 Croatia: Kornati National Park
Caves, archaeological treasures, pelagic fauna and crystalline water attract many amateur and professional divers. Situated in North Dalmatia, between Zadar and Sibenik, the Kornati National Park offers areas reserved for diving, with a rich underwater ecosystem, among gorgonias, multiple species of fish and sponges. It is also here that you will come across moray eels, lobsters, corals, including beautiful red corals, and mysterious caves. Croatia has the reputation of being a very popular destination for the sea and its pleasures, diving is inevitably to be added to its list of activities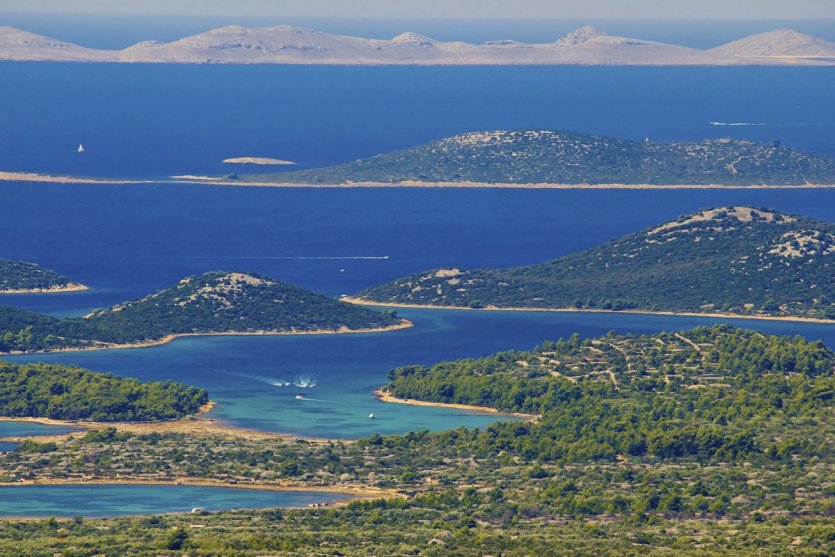 Crete
The Cretan underwater world forms a playground sought after by divers, as well as one of the best spots in Greece for observing large pelagics such as bluefin tuna. The caves and canyons also offer exceptional photo opportunities. In Crete, visibility can be as high as 30m, which is good for seeing many forms of underwater life. At El Greco cave, stalactites and stalagmites are found, where species such as lobster, moray eels and grouper are found. In Mononaftis, diving is accessible to beginners who can see octopuses, barracudas and dolphins. Also not to be missed is the wreck of the Messerschmitt, a German aircraft from the Second World War, which lies in several pieces in 24 m of water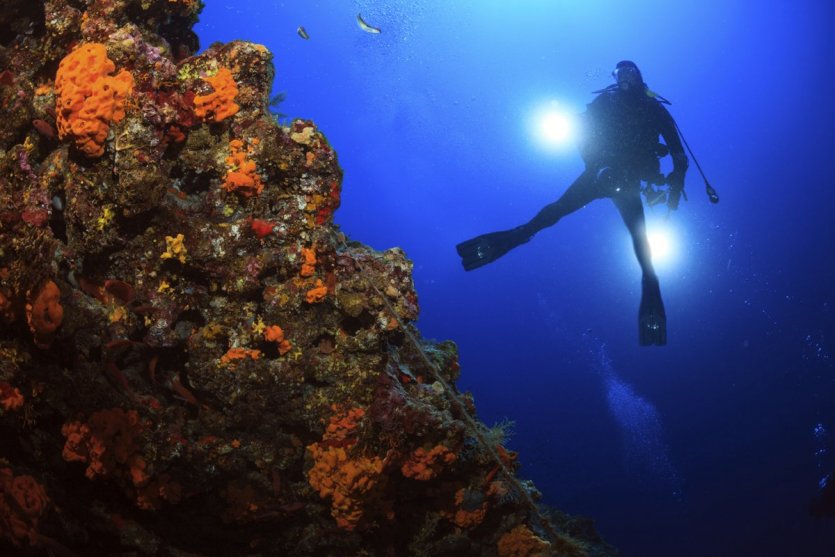 Spain : Medes Islands
A haven of peace, a unique site where curious groupers, moonfish and eagle rays transport you to another world. The small archipelago of the Medes Islands, a former pirate's lair in the 14th century, today represents one of the most important underwater reserves in the western Mediterranean. It is a very popular spot in Spain, with several sites that allow you to adapt to the vagaries of the weather and wind direction. Drops, tunnel caves, there is plenty to marvel at and the diving centres allow you to explore the depths in optimum safety conditions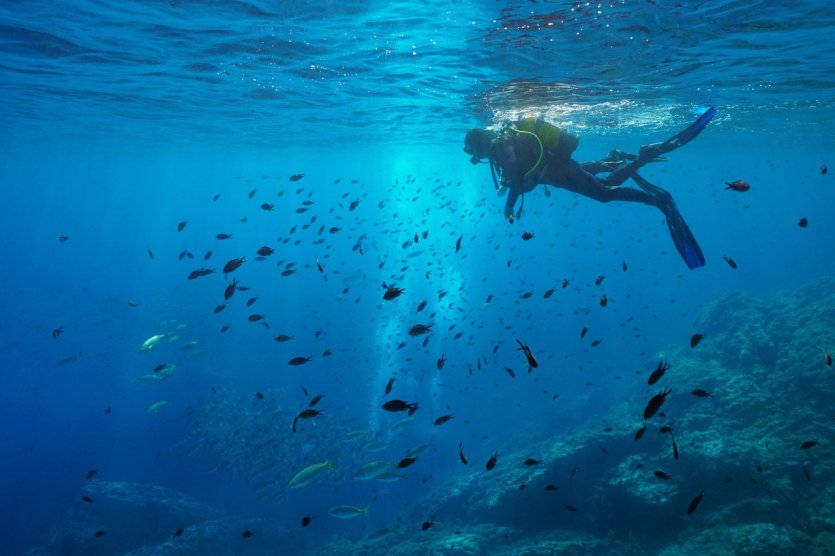 France: island of Port-Cros
Founded in 1963, the oldest national marine park in France is home to an exceptionally dense fauna and spectacular relief (faults, caves, drop-offs, etc.). Two recommended dives: the round and the dry of the Gabinière. The biodiversity is preserved there and includes large mother-of-pearl, posidonia, groupers and other barracudas. You should also go to meet the heritage: Roman remains, wrecks from the 19th century, and for history lovers, it is also possible to go near the remains of warplanes such as the Wildcat and Hellcat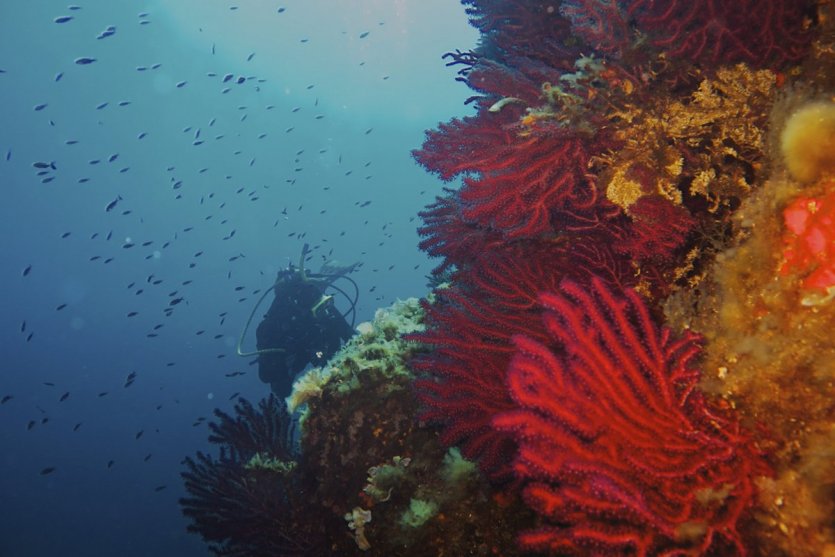 Portugal: Madeira
The Madeira Archipelago, with its unique natural heritage, is well known to diving enthusiasts. The warm and clear waters invite you to immerse yourself in nature reserves and discover anemones, black coral, groupers, manta rays and monk seals, a rare species found especially in the waters of the Desertas Islands. It is also possible to observe large species such as Bryde's whales, dolphins and sperm whales. And to see the wreck of the Madeirense, sunk in 2000 during a campaign to create artificial reefs, heading towards Porto Sano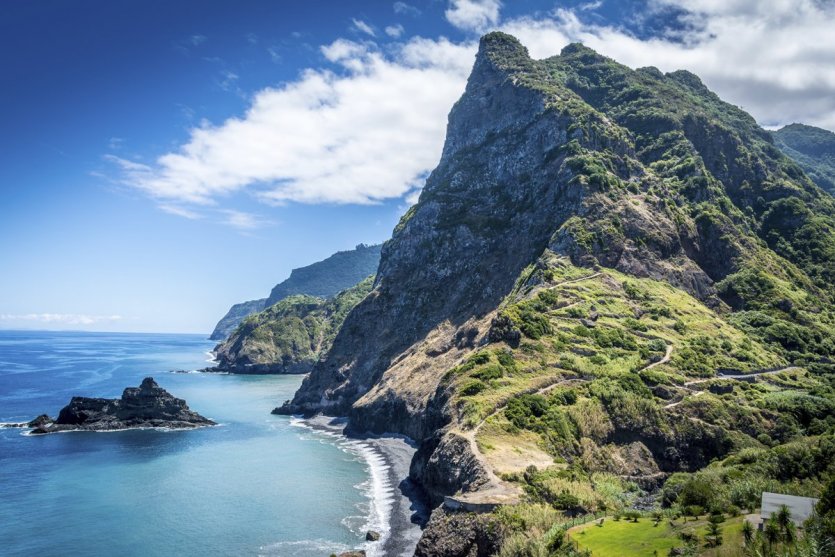 Norway: Saltstraumen
Norway's waters are livelier than in other parts of Europe, but the country is becoming home to more and more divers looking for a good dose of adrenaline. Off the coast of Bodø, Saltstraumen is the world's most powerful maelstrom, a fantastic place for diving. The site is home to large schools of fish such as cod, saithe, wolf, halibut and other species such as nudibranchs and sea slugs. Saltstraumen allows you to observe almost all the diversity of the north-east Atlantic Ocean in a compact area.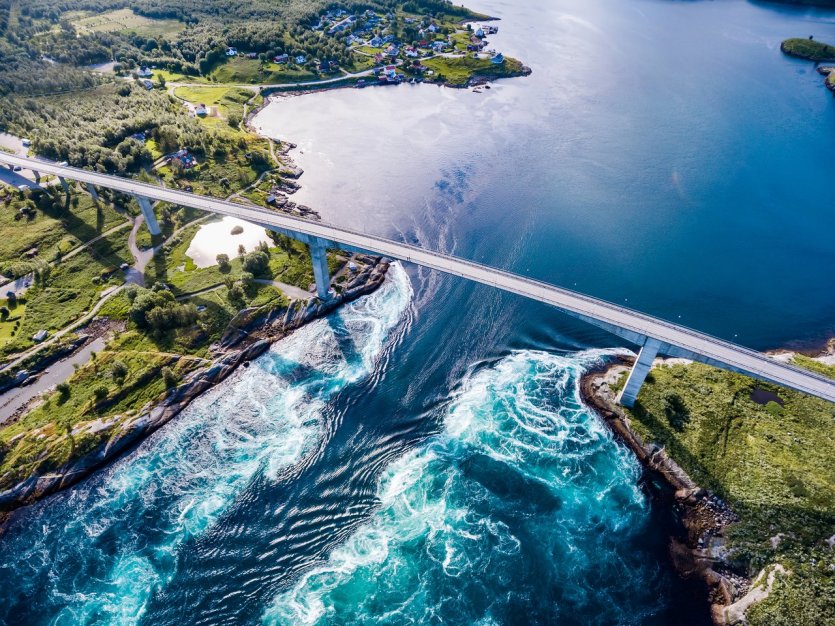 France : Savoie
If scuba diving often evokes summer and the oceans, it is time to point out that this activity can also be practiced in winter and in other aquatic spaces! To do this, we end this top 10 with an unusual ice dive in the lake of Tignes! With its 17 metres depth, this natural lake is considered the Mecca of ice diving in France. Ideal for discovering new sensations. The experience is unforgettable, with the discovery of a world made of silence and a very special light. Moreover, diving can be practiced day and night. The diving school is open from mid-December to the end of April.