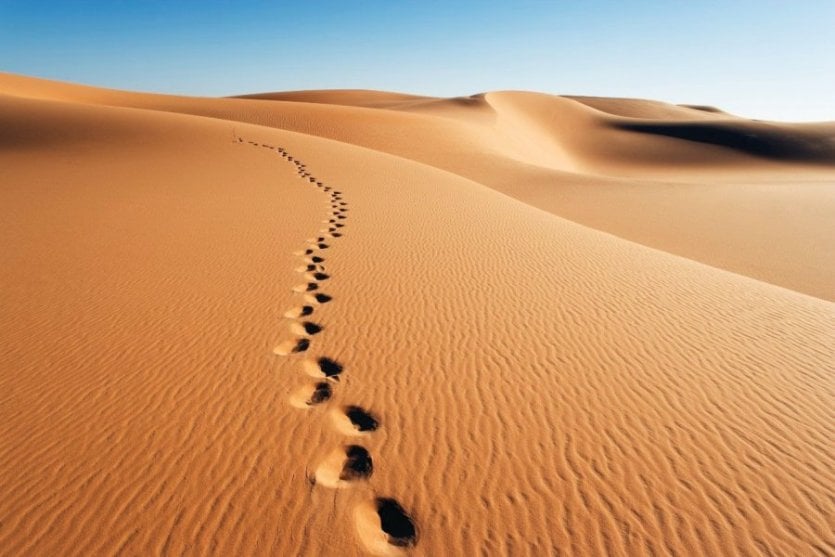 Are you tired, stressed, overworked? A vacation is in order! But where to go for a Zen holiday? Here are some destinations where zenitude will be at the rendezvous
Where to go for a Zen holiday? Auvergne for a digital detox
Are you addicted to the Internet? Why don't you try a digital detox? In Vichy, a city renowned for the virtues of its thermal waters, a hotel has specialized in this type of cure. As soon as you arrive, you entrust all your digital tools to the receptiondesk (smartphone, tablet, laptop...) which locks them in a safe for the duration of your stay. The cure lasts 3 days and 3 nights. It consists of anti-stress and well-being treatments based on Vichy water and numerous massages. Let go assured and a coach is there to support you if you have a crisis of lack... of Internet!
Where to go for a Zen holiday? Ireland to sleep in a lighthouse
If you want to live a few days away from the world, sleeping in a lighthouse is a good option! And it is now possible in Ireland, on the north coast, in one of the lighthouse keepers' houses at Fanad Head. The 3 charming cottages with a view of the Atlantic can accommodate 2, 3 or 4 people. Fanad Head is in addition to the 7 other lighthouses with accommodation on the 12 lighthouses open to visitors and spread all over the island
Where to go for a Zen holiday? Portugal for a retreat in Fatima
Fatima has been a holy city in Portugal since May 13, 1917, when young shepherds reportedly witnessed an apparition of the Virgin Mary, and this also happened on October 13 of the same year. These dates attract more believers every year to visit the Sanctuary to take part in processions. But everyone can take part, even non-believers, it is always a great moment of contemplation and spirituality.
Where to go for a Zen holiday? Romania for an anti-stress thalasso
Did you know that? Romania is a recognized thalassotherapy destination!
On its Black Sea coast, it has many spas and offers a range of treatments at really attractive prices. Some of the treatments offered are aimed at people who are overworked and stressed. The ideal way to recharge your batteries and be pampered without ruining yourself!
Where to go for a Zen holiday? Algeria for an immersion in the Sahara
The Algerian Sahara is the perfect place to recharge your batteries in a magical and fascinating natural setting. You can take camel rides, treks and other walks on the dunes. Splendid landscapes await you and it is the guaranteed change of scenery!
Please note: it is possible to organize a stay from A to Z through Algerian tour operators and receptive agencies, in complete safety.
Where to go for a Zen holiday? Canada to sleep in a cabin
Let's head for New Brunswick, which is part of Francophone Canada! Head for the Restigouche River, world-renowned for salmon fishing. Imagine the log cabin, the deck and its Adirondack chairs, the barbecue and the river just a stone's throw away. A stay "made in Canada" that you dream of to recharge your batteries in the heart of nature. Welcome to Chalets Restigouche
Where to go for a Zen holiday? Mongolia to reconnect with nature
There is nothing like Mongolia and its wide open spaces to reconnect with nature! You can live in a yurt with nomads with millenary traditions in the immensity of the steppes or on the edge of the Gobi desert. Beyond the sublime landscapes, the stress of big cities is over. You will learn to live according to the rhythm of nature, without a phone or internet.
A life-saving break with always touching encounters at the rendezvous.
Where to go for a Zen holiday? India for a yoga stay
Located in Northern India, not far from the Himalayas, Rishikesh is considered the world capital of yoga. Whether you are already practicing this discipline or just a novice, you have the opportunity to do a yoga retreat on site, namely a Zen stay with many yoga classes and a detox diet. Hundreds of addresses are available to you and you will be spoilt for choice. Enough to find a healthy mind in a healthy body!
Where to go for a Zen holiday? China to sleep in a Buddhist temple
When you think of China, you have in mind above all the urban madness of Beijing or Shanghai, and yet it is possible to have a Zen and meditative stay there by staying in a temple, with Buddhist prayers and ceremonies, for an affordable price.
The Shaolin temple located in the Zhengzou region thus offers this type of stay to Western tourists wishing to make a Buddhist retreat.
Getting there:
Find your flight at the best price - Compare
Book your train tickets - Book
Rent your car at the best price - Compare
Useful :
Book your hotel at the best conditions - Compare
Find a cultural or sporting activity - Find